Hilton Grand Vacations released a statement regarding an upcoming increase in vacation club points. This change of the number of points allocated to a member is set is to take place on February 24, 2022. This 60% increase in points is in an effort to keep one consistent points scale after Hilton's acquisition of Diamond Resorts. If you want to learn more about how this will affect your ownership, then keep reading.
Hilton Grand Vacation Members Will See An Increase In Points
Starting on February 24, Hilton Grand Vacations members will see that the number of points in their ownership has increased. With the 60% increase in points, 1 point will then be increased to 1.6 points. For example, ownership with 8,000 ClubPoints points allocated yearly will now have 12,800 ClubPoints annually.
While this may seem like it will cause a huge change in ownership, owners can expect to use the Hilton Grand Vacations system in the same way they are used to. The increase in points will be applied all across the Hilton Grand Vacations Club program. The number of points required to book a vacation with HGV will also increase by 60%. A reservation that requires 8,000 points today will then require 12,800 on February 24th. Reservation requirements aren't the only thing that will change within the system. Owners can also expect to see this 60% increase across the whole HGV system:
Exchange program points with RCI will also increase by 60%
The Hilton Honors program will also adjust conversion rates proportionally
Conversion to ClubPartner Perks exchange value will also adjust
Exchanging Bonus Points for maintenance fees will also adjust
Qualifying points for the three Elite tiers are also increasing by 60%
Don't fret! Your ability to make reservations with your points within HGVC's program will not change! This permanent and mandatory change comes at no cost for members.
Why Is Hilton Grand Vacations Increasing Point Value?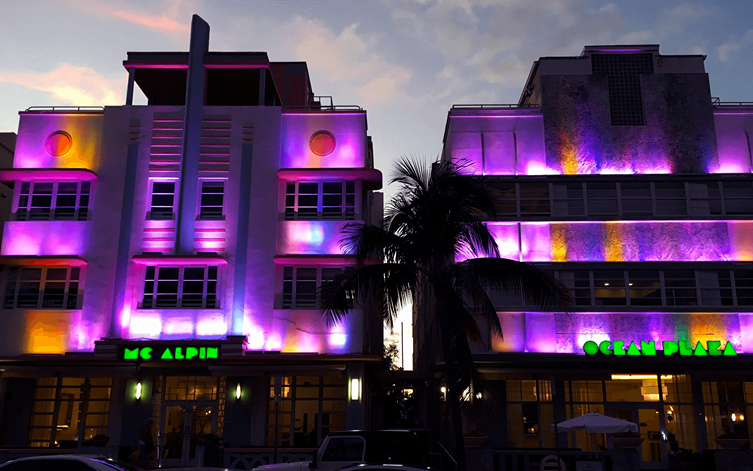 Hilton is implementing these changes so that there will be a consistent points scale within their program. After the acquisition of Diamond Resorts, HGV came to the conclusion that adjusting all points will create a simplified system for owners. That is to say, this change will provide an easy-to-use reservation system in the future. Members will be able to access timeshare reservations across both Hilton Grand Vacations Club and Diamond Resorts programs with ease!
What Will Change In My Ownership?
As we stated previously, since all aspects of Hilton's timeshare system are changing proportionally, there should be no changes to how you use your points. There will be no change to your Club Dues and your maintenance fees will not be affected by this change. Your access to Hilton Grand Vacation's system will remain the same, so there will be no major changes with your ownership. Your timeshare's details, such as home resort and unit type, will not change! Any existing reservation will be adjusted accordingly with the 60% increase. On your account's points history, you will see the old points scale. In short, the points increase is only affecting current and future points.
Changes Within HGV Programs
Since HiltonHonors Points and Elite tiers will be adjusted to be in line with the 60% increase in points, there will be changes within those programs:
| | | | |
| --- | --- | --- | --- |
| Points Levels For Elite Tiers | | | |
| MEMBERSHIP TIER | | BEFORE POINTS INCREASE | NEW AMOUNT OF POINTS REQUIRED |
| Standard | | 0 to 13,999 ClubPoints | 0 to 22,399 ClubPoints |
| Elite | | 14,000 to 23,999 ClubPoints | 22,400 to 38,399 ClubPoints |
| Elite Plus | | 24,000 to 33,999 ClubPoints | 38,400 to 54,399 ClubPoints |
| Elite Premier | | 34,000 ClubPoints and up | 54,400 ClubPoints and up |
Hilton Honors Points Conversion
CONVERSION RATIOS
BEFORE
ADJUSTMENT
AFTER ADJUSTMENT
Conversion Ratio for Immediate Hilton Honors Reservations
1 ClubPoint : 20 Honors Points
1 ClubPoint : 13 Honors Points
Hilton Honors Conversion Ratio for Following-Year Use
1 ClubPoint : 25 Honors Points
1 ClubPoint : 16 Honors Points
Hilton Honors Conversion Ratio for Following-Year Use (Hilton Club only)

1 ClubPoint : 50 Honors Points
1 ClubPoint : 32 Honors Points
The cost of a Hilton Grand Vacations timeshare won't be affected, but maintenance fees will be affected in a way. If you use Bonus Points towards maintenance fees, you will also experience an adjustment. The current system implements a $0.10 per Bonus Point when they use Bonus Points towards maintenance fees. After the points increase, the amount will change to $0.0625 per Bonus Point. Right now, 4,000 Bonus Points provides $400 towards maintenance fee payments. After the change, your 4,000 Bonus Points will increase to 6,400 but you will still get $400 towards fees.
The Future Of Hilton Grand Vacations Club
Hilton Grand Vacations has stated that there will also be more changes to come in the next few months. This change in the points scale is the beginning of these changes and will solidify a consistent user experience after the acquisition of Diamond Resorts. We anticipate some important changes happening for HGV owners, so we'll share any news that we learn of right here on the Timeshares Only Blog.
Subscribe below to the Timeshares Only blog for in-depth travel guides, industry news, and helpful resources.