Choosing the vacation of your dreams year after year is made easy with Grand Pacific Exchange. Grand Pacific Resorts is a leader in the vacation ownership industry. With resorts in some of the most scenic destinations across California and Hawaii, owners love returning to Grand Pacific Resorts every year. With Grand Pacific Exchange, known as GPX, owners can exchange their weeks for a stay at a different Grand Pacific Resort. This simple process makes owning a timeshare with Grand Pacific Resorts even better!
What Is Grand Pacific Exchange?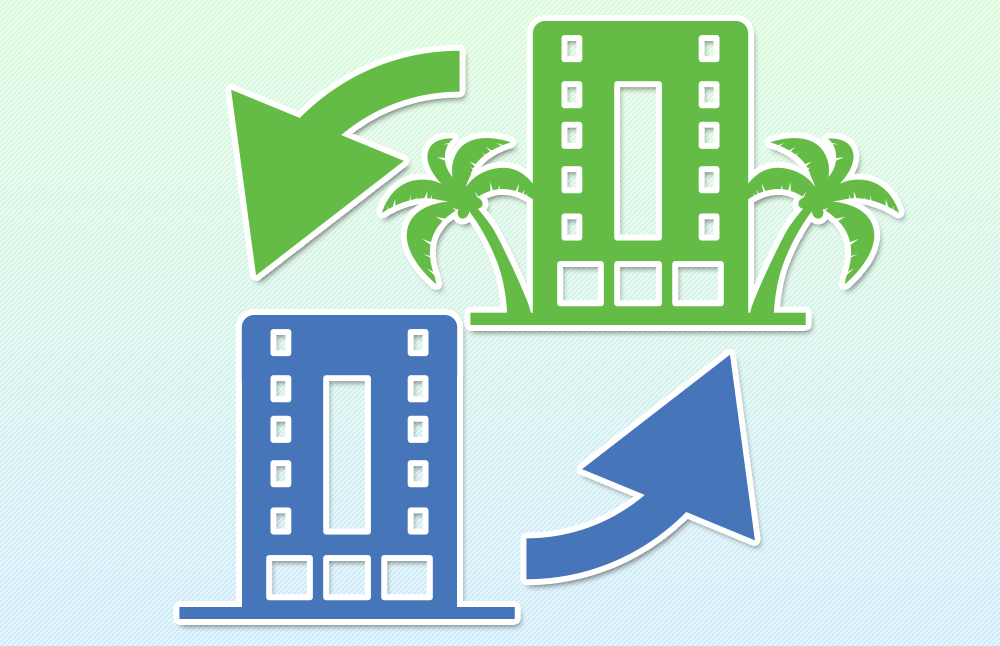 Grand Pacific Exchange is a vacation exchange network exclusive to owners at Grand Pacific Resorts. This means that you can trade your yearly trip to your home resort for a trip elsewhere! You can exchange your entire week stay, or choose how many nights you want to trade. There isn't an annual fee to use GPX, but there is an exchange rate of $189. You are also able to gift your weeks through GPX, so you can allow your friends or family to use your timeshare trip that year.
How Does GPX Work?
Grand Pacific Exchange is a user-friendly and simple process. GPX is free of frustrating restrictions and complicated value systems. All you have to do is sign in to your existing Grand Pacific owner account and view availability. When you've found the perfect week, it's easy. Be sure to have the correct amount of credit in your account to exchange. Pick the resort and week, then simply book it online using your deposit credit. If you need more assistance with the exchange process, contact Grand Pacific directly.
If you are wanting to book a vacation but aren't fully confident in getting the entire party's schedules aligned, you can book your exchange on hold. This means that Grand Pacific will hold your reservation, until 4 PM PT the next day, while you finalize plans. Either claim it and carry on planning your vacation, or the reservation will automatically be released. There are some restrictions, including popular times and resorts that are ineligible for hold, so be sure to do your research before booking.
If you are unable to use your timeshare that year, you can bank your fixed week or floating week easily with Grand Pacific Exchange. Just sign in to your account and select "Deposit Week" in the owner dashboard. Just be aware that you must bank your week at least 14 days prior to the start date of the week.
Unit upgrades are available at a fee or by combining other credits you may have, so making your stay even better is simple.
Grand Pacific Resorts You Should Exchange For
Hanalei Bay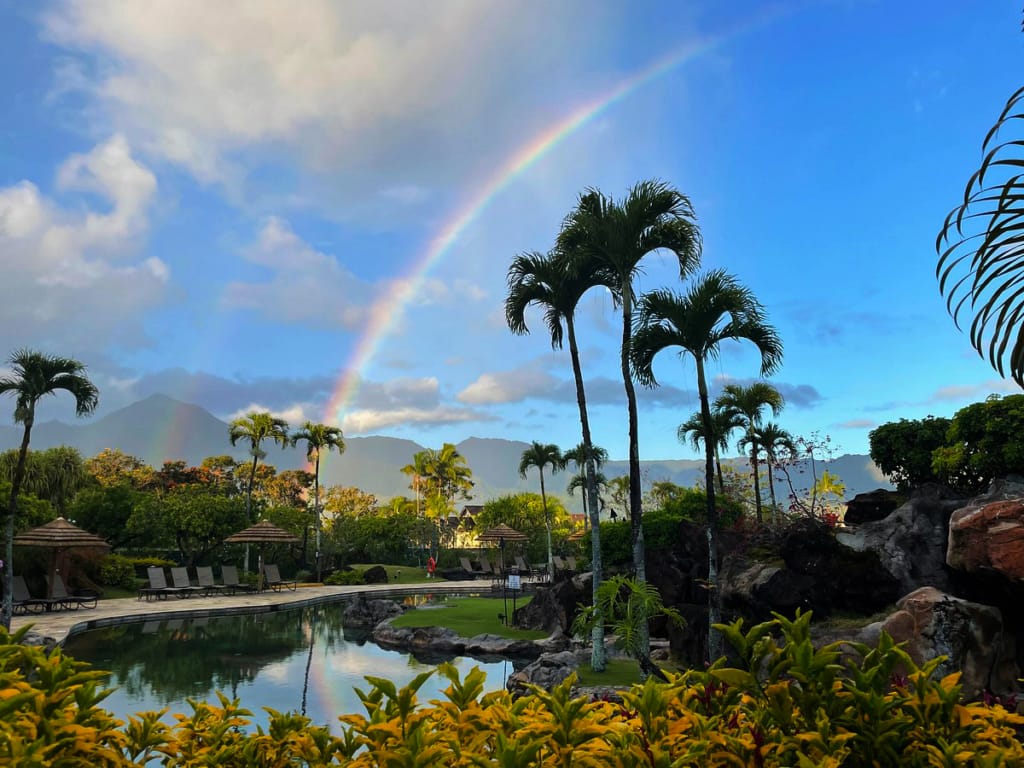 Hanalei Bay Resort is a tropical paradise on the island of Kauai, Hawaii. The resort is full of lush gardens and features a lagoon-style pool with breathtaking views. This resort has the only swim-up bar on the island, so you don't even need to get out of the pool to get a refreshing drink. Hanalei Bay Resort has a private beach that is easily accessed by a walking path or with golf carts provided by the resort. Every inch of this resort offers scenic views of the bay, mountains, and awe-inspiring waterfalls. This resort is a perfectly relaxing destination for your next Grand Pacific Exchange.
Red Wolf Lakeside Lodge
Red Wolf Lakeside Lodge is a cozy lakeside cabin resort on Lake Tahoe's North Shore. The resort is covered by trees and offers stunning views of the water. There is easy access to a beach and private dock, perfect for summer stays at the lodge full of boating or fishing, for instance. Tahoe Vista is also an incredible winter vacation destination. Picturesque mountain trails aren't far from the resort, so you'll be on the slopes in no time. Villas at Red Wolf include private balconies, so you can enjoy the views year-round in comfort. A Grand Pacific Exchange for this resort is a treat in any season!
San Clemente Cove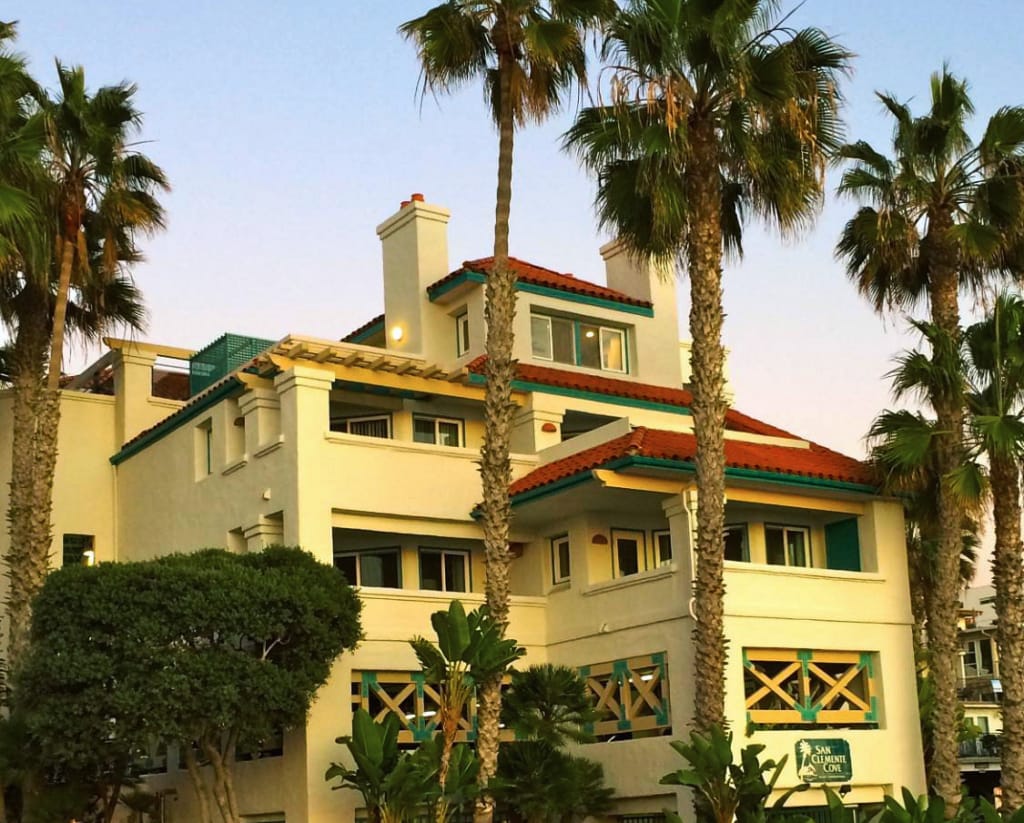 San Clemente Cove sits on a bluff overlooking the Pacific Ocean. This Mediterranean-style resort is across the street from San Clemente pier, where you can go to grab some food or just enjoy the view. San Clemente is full of unique shopping and restaurants, some within a short walk from the resort. On clear days, you will get even better views from your villa. You might even be able to see as far as Catalina Island, which is over twenty miles away! This resort is located halfway between San Diego and Los Angeles, so there are endless options for vacation fun nearby! Exchange your week for this Grand Pacific Resort and relax in true Southern California style.
Grand Pacific Resorts for Sale
If you're ready to start vacation ownership with Grand Pacific Resorts, you've come to the right place! Firstly, browse available Grand Pacific Resorts timeshares for sale on our marketplace. Then when you've found the right resort for you, simply make an offer! Buying a timeshare can be an overwhelming process at times, so if you need assistance please reach out! Our team of experts have years of experience and would love to help you, every step of the way. Call us at 1(800)213-7733 to get started.