Massanutten is a town tucked away in the Shenandoah Valley of Northern Virginia. Amongst the Blue Ridge Mountains sits this destination, perfect for year-round vacations. Enjoy the mountains and valleys all year, whether you like to ski or bike! Here is where you will find the incredible mountainside property of Massanutten Resort. A sprawling resort, Massanutten Resort features 6,000 acres of mountain fun for everyone! The resort is huge, so it's full of amazing amenities and incredible accommodations. This resort is one of the best all-seasons resort destinations on the East Coast. Massanutten Resort offers a variety of accommodation types, so you'll be able to find the timeshare you're dreaming of!
Why Buy A Timeshare In Massanutten?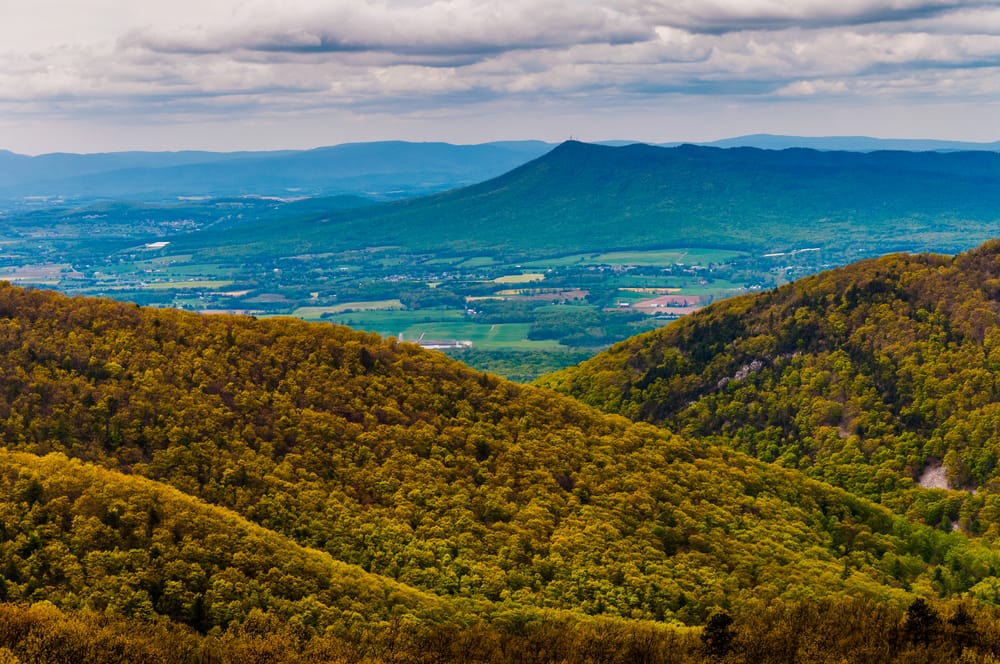 Massanutten is an amazing vacation destination during all seasons, but Massanutten truly thrives in the wintertime. Skiers and snowboarders will have a blast weaving their way through the Blue Ridge trails. Massanutten Resort has the most vertical drop in Virginia, Maryland, and Pennsylvania with over a thousand feet of terrain. There are 14 trails perfect for beginners or advanced skiers and snowboarders alike. You'll also find snow tubing in Massanutten, which is a great winter thrill for the whole family.
Massanutten activities may be mainly known as winter sports, however, summer is a great time to vacation there too! There are some incredible hiking and biking trails in the area. You'll find some unforgettable views while trekking through the mountains. For even more scenic views, ride a chairlift to the top of Massanutten Peak! Head to the Shenandoah River to canoe, kayak, raft, or take a tubing adventure.
If you're looking to visit some more touristy attractions or major cities, Massanutten is a great jumping point. Washington D.C., Richmond, and Williamsburg are all just a few hours away, so they're perfect for a day trip! Enjoy all of the historic attractions, amusement parks, and zoos that those cities offer, then retreat back to your Massanutten timeshare to relax.
Massanutten Resort Amenities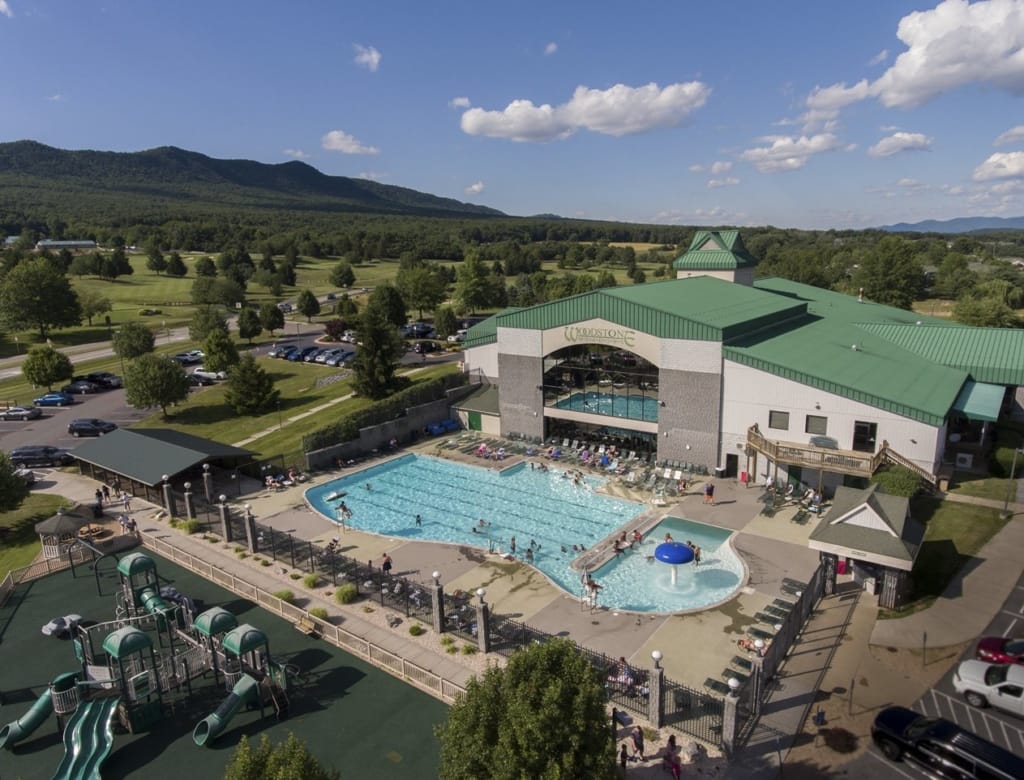 Massanutten Resort offers guests unique amenities that will fill every day of your vacation with fun! The resort boasts both indoor and outdoor waterparks, so no matter what time of year you visit you'll be able to enjoy some aquatic thrills. On-site, you'll also find a mountain biking park, two 18-hole golf courses, an ice skating rink, and a rock-climbing wall. Massanutten Resort also has an escape room, ziplining, go-karts, an arcade, and mini-golf. This resort is perfect for those looking for some adventure!
If you're looking for a more relaxing vacation, Massanutten Resort has got you covered. Massanutten Resort Spa offers massages and treatments to help you truly relax. There are also many dining options at the resort, so you and your family can sit back and relax over a delicious meal. End your fun-filled day in Massanutten with live music and drinks at the Campfire Grill then head back to your comfortable timeshare villa.
Massanutten Resort Timeshare Villas
The Massanutten Resort offers a variety of options for timeshare villas, including some in the valley and some in the mountains. Wherever you choose to stay, you'll have incredible views and amenities at your fingertips.
Massanutten Resort Mountainside: Eagle Trace and The Summit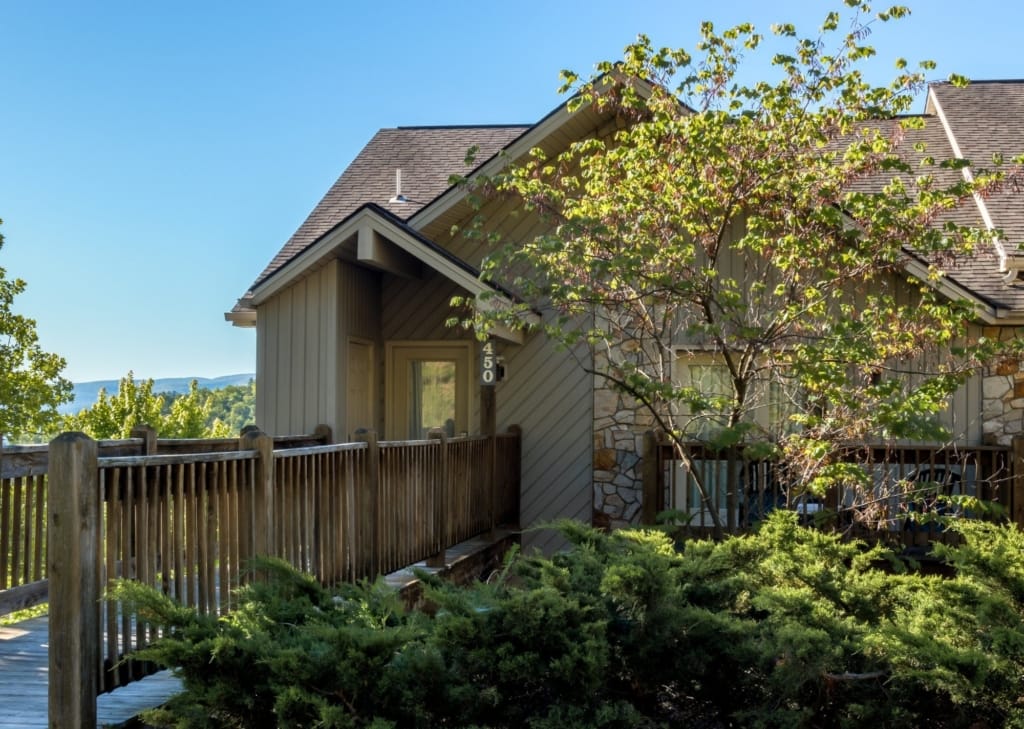 Eagle Trace and The Summit are Massanutten Resort's timeshare options in the mountains. Staying at either of these properties gives you a true Blue Ridge experience. You'll find breathtaking views here that will certainly enhance your vacation experience. Staying on the mountain means you'll be a quick drive away from the Campfire Grill, the skiing area, a golf course and the Mountain Peak Pool.
Eagle Trace offers townhouse-style condos. These charming villas feature two-bedrooms, which sleep 12. Alternatively, they can be locked out to two, one-bedroom condos that sleep 6.
The Summit features Gold Crown condos that offer scenic views. Each condo has four bedrooms, which sleep 12. These condos can also be locked out to two, two-bedroom condos. Some of The Summit's condos are very close to the ski slopes!
Massanutten Resort Valley: Woodstone Meadows, Casa de Campo, & Regal Vista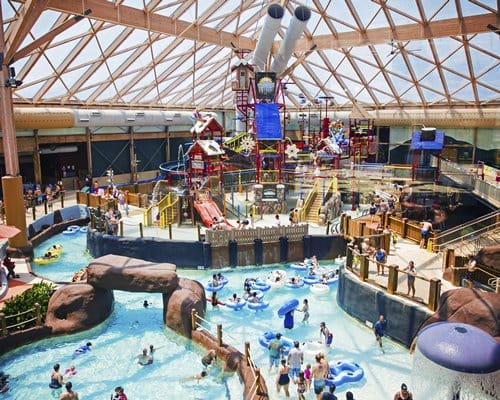 Woodstone Meadows, Casa de Campo, and Regal Vista are Massanutten Resort's timeshares found in the valley. At these timeshares, you'll enjoy scenic rolling hills and access to beautiful parks and pools. Massanutten Spa, the indoor/outdoor waterparks, a golf course, and VA BBQ & Pizza Co. are all an easy drive away.
Woodstone Meadows are townhouse condos in the valley. These luxurious four-bedroom condos sleep 12 and can be locked out to two two-bedroom condos.
Casa de Campo is short for Woodstone Meadows Casa de Campo, meaning Country House. These charming condos are two-bedroom condos that sleep 8. They can be locked out to two, one-bedroom condos each sleeping 4.
Regal Vista is Massanutten Resort's newest timeshare area. These condos offer expansive views of the Blue Ridge Mountains. They are in a gated community, which is home to a pool, picnic area, and fitness facility.
Massanutten Timeshares For Sale
Are you ready to start vacation ownership at a Massanutten resort? If so, you've come to the right place! Firstly, browse our selection of available resorts in Massanutten. Then, when you've found one that you love, simply make an offer! Don't worry if you have questions because we are here to help! Our team of timeshare experts has the connections and experience to make this process seamless, so contact us! Call 1(800) 213-7733 today!