We have just reached the launch of our new and improved website! It's going to change the way the timeshare resale industry is perceived forever. The 25th Anniversary of Timeshares Only will bring exciting updates, including up-to-date timeshare information and content. As pioneers of the timeshare resale industry, we strive to be a hub of resources, education and information for every owner, buyer, seller or vacation renter!
A Library of Timeshare Resale Information
You may have already noticed that the Timeshares Only blog is running ahead full speed with a handful of new posts every week. We will continue to provide content on every beautiful or exciting destination timeshare can take you and your family, as well as filtered pieces that apply to your specific timeshare brand.
There is an unfortunate lack of resources out there for owners, future buyers or sellers of timeshare and this is something that the industry as a whole is striving to mend. Think of the TSO blog as your new go-to for all that relates to vacation ownership. Think of it as "Timeshare Information for Dummies," and find an answer to every burning question you may have.
Downloadable Timeshare Guides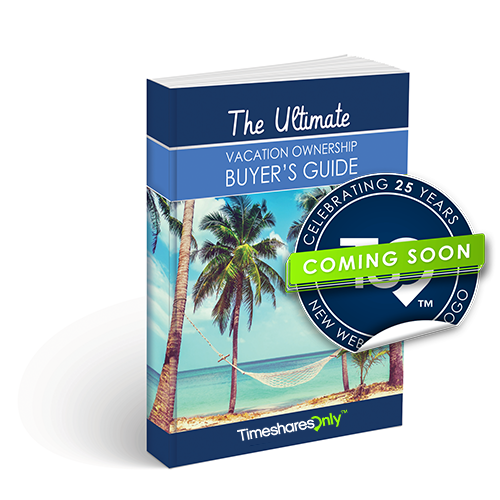 Need a wealth of knowledge about timeshare within seconds? The new website launch includes in-depth guides that cover all the bases. An official Ultimate Vacation Ownership Seller's Guide, Ultimate Vacation Ownership Buyer's Guide and even a Vacation Rental Users Guide are available to download!