Who doesn't like a good party in their backyard? While it's probably not the best idea to have a 24/7 celebration at your own home, it's why millions of people visit Las Vegas every year. Club Wyndham Desert Blue leaves you a mile away from all the excitement of the Vegas Strip and right next door to a massive casino. No need to worry about traffic here! It's all excitement, all the time. With luxurious amenities and accommodations that will make you feel like a VIP, what's not to love? Club Wyndham Desert Blue is an unbeatable oasis in the Nevada Desert.
Amenities at Club Wyndham Desert Blue
In Las Vegas, it's go big or go home, and the Club Wyndham Desert Blue lives up to that motto. This resort's amenities include an outdoor swimming pool, hot tub, and children's pool. Want to enjoy a drink at the pool? This resort has you covered! There's a pool bar with a wide selection of hand-crafted cocktails to enjoy. Plus, there's a fitness center to help you keep up with your routines even when you're on vacation. Avid grillers will love cooking up a meal at the on-site barbecue area. While busy parents use the business center, younger children can enjoy the arcade and recreation center. Finally, what better way is there to end the day than by sitting by the warmth of the fire pit?
Accommodations at Club Wyndham Desert Blue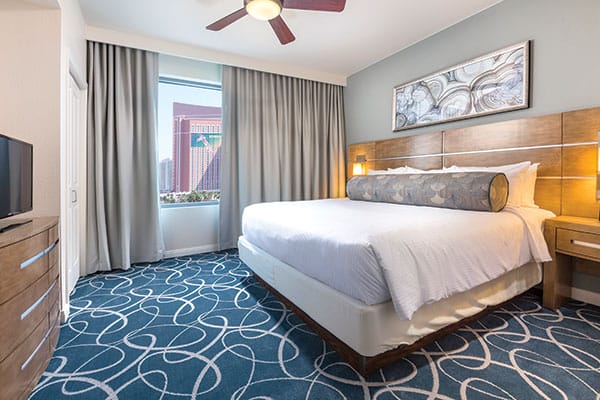 For accommodations, Club Wyndham Desert Blue boasts studio, one, two, three, and four-bedroom suites. First, the studio suite comes with a king-sized bed, two full beds, and a sleeper sofa. Overall, it can accommodate four guests. Next, the one-bedroom suite features the same beds as the studio, but with a full-size kitchen, so you'll be able to cook your own meals and save some money on dining. The two-bedroom suite adds another king-sized bed to bring the max occupancy up to eight. Meanwhile, the three-bedroom suite adds another king-sized bed to accommodate eight guests. Finally, the four-bedroom suite has four king-sized beds and a sleeper sofa. This massive suite can house up to ten guests. These suites range in size from 440-2400 square feet, so you'll have plenty of room to stretch your legs. 
Read More: Unlock the Ultimate Vacation with Wyndham Las Vegas Timeshare!
Things to Do Near Club Wyndham Desert Blue
Located just a mile away from the Strip, Wyndham Desert Blue is the perfect place to stay if you want to see everything Sin City has to offer. From the thrills of the casinos to the tech on the strip, there's so much to do in Las Vegas. Here are just a few things you can enjoy near the resort.
Feel the Rush at Rio Las Vegas Casino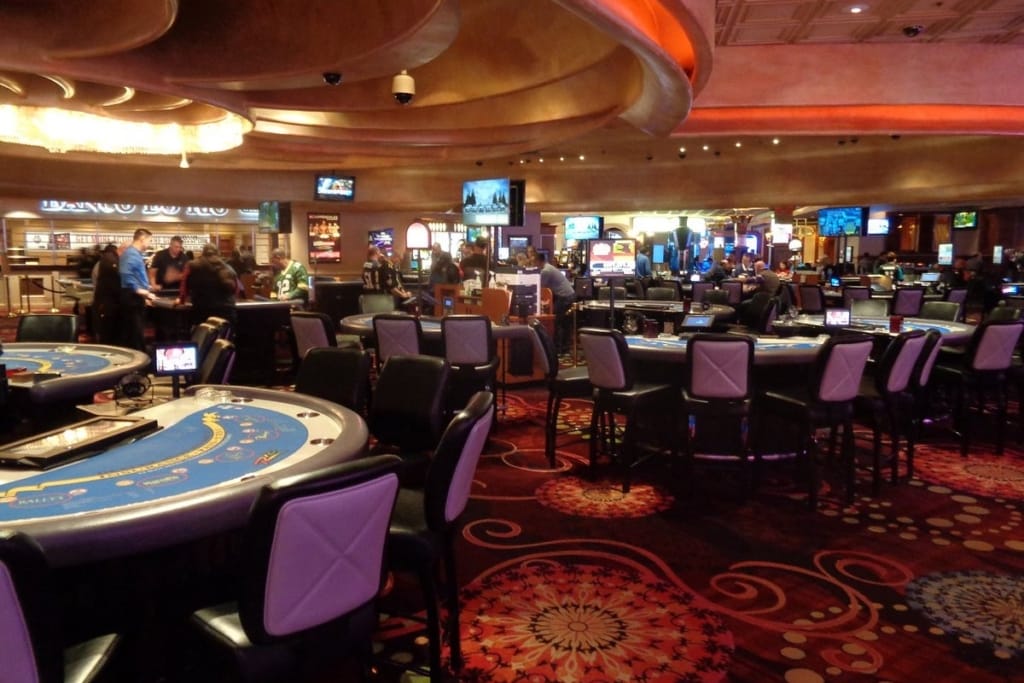 Just next door to Club Wyndham Desert Blue is an unforgettable casino experience. Scattered across the 100,000 square feet at the Rio are 1,000 slots, 13 restaurants, and card games as far as the eye can see. Blackjack, Baccarat, Poker, if you can name it, the Rio probably has it. Are you a fan of the excitement of thoroughbred and greyhound racing? Then you'll love Rio's sports booking area. You'll be able to place your bets while enjoying races from 48 TVs. Once you've had your fill of gaming, you'll find there's still plenty of fun to be had at the Rio. Enjoy shopping at stores with fine apparel, jewelry, and even art. Plus, the restaurants available cater to all kinds of taste buds. With steak, burgers, Mexican, Korean barbecue, and more, you'll have plenty to enjoy each time you return.
Take a Trip to the Strip
What better way is there to see the best of Las Vegas? No matter what else you do, this is one part of the city you have to experience. Pictures just can't do justice to all the vibrant colors and striking Neon signs. Plus, there are a number of attractions you can enjoy here. Climb a replica of the Eiffel Tower or take photos with one of the Statue of Liberty. You can even ride a gondola on the water and float by many of the Strip's shops. These rides let you see the Strip from a completely different perspective, and they're great for both couples and families. All of the excitement of the Vegas Strip is just two miles from Club Wyndham Desert Blue. No need to worry about long drives when all the excitement is right at your fingertips!
Immerse Yourself in Area 15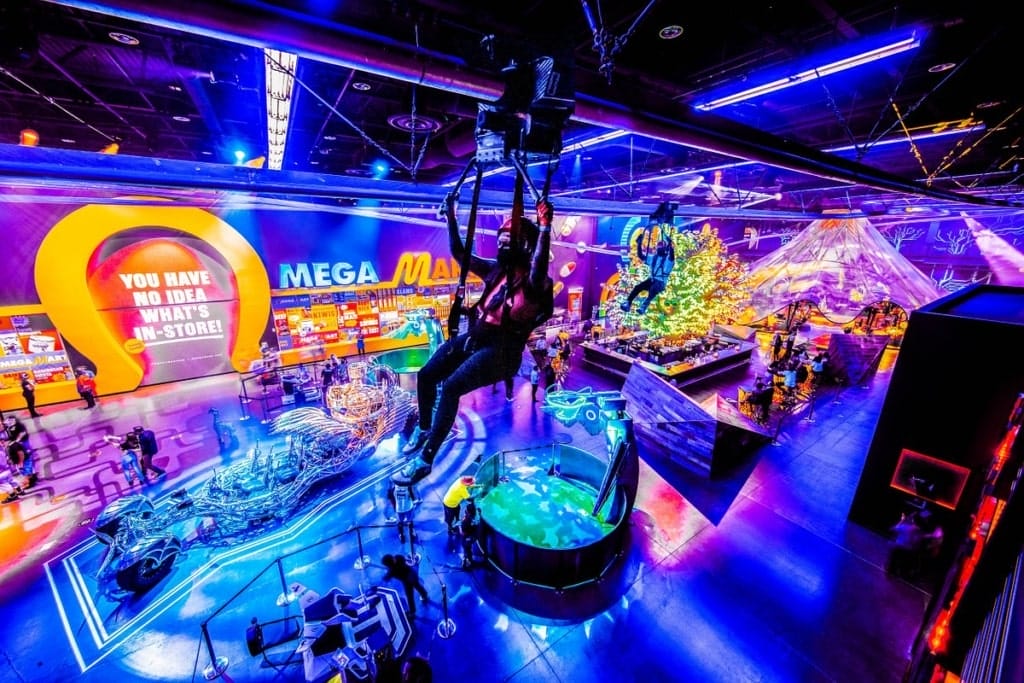 If futuristic thrills are what you're after, look no further than Area 15. This massive entertainment center is only one and a half miles from Club Wyndham Desert Blue and features a host of high-tech games of all shapes and sizes. For starters, there are three different VR experiences and an augmented reality adventure to enjoy. You can soar through the sky, explore space, or even uncover the secrets lurking just beneath the surface of Area 15. Additionally, there are also two rides here, in case you want something more physical. The first is a zipline that carries you high over the rest of Area 51, while the second lifts you up to the panoramic skyline of Las Vegas. Plus, this area features games such as axe-throwing, five-iron golf, and a bar and arcade. No matter what games you like, Area 15 is sure to leave you satisfied.
Enjoy the Vacation of a Lifetime With Club Wyndham Desert Blue
A party in your backyard may not always be fun, but in Vegas, there's no better way to spend your stay. Casinos, games, and the iconic Strip are just outside your suite, so you'll be right in the middle of the action the second you step outside. If you'd like to enjoy a nonstop party in Vegas each year, your best bet is to buy a timeshare there. With a timeshare, you'll be able to come back to all the excitement each year. At Timeshares Only, we have listings not just for this resort but others from Wyndham, alongside top resorts from Westgate, Marriott, and Disney Vacation Club. You can also rent a timeshare if you'd like to enjoy all the benefits of a resort without having to break the bank. If you have any questions, please email us at info@timesharesonly.com or call us at 1-800-610-2734. Our licensed agents are always happy to help!