As December creeps in, most people are considering what their new year's resolution will be. Among the top new year's resolutions is to travel more. The best way to go about it? Timeshare! Vacation ownership gives owners flexibility, control and cures their wanderlust symptoms with vacation exchange and resorts worldwide.
All About Timeshare Travel
Timeshare is simply not what it used to be. When it comes to mind for most people, they think timeshare ownership means going to the same resort, during the same week every year. These days, the top timeshare brands are using a points-based system and have hundreds of resorts to choose from.
Club Wyndham
Without a doubt, Club Wyndham has one of the largest resort portfolios and diverse opportunities to travel more. More than 200 resorts worldwide, over 4,300 affiliated properties, and 110 countries take your vacations to a new level. Owners use a points-based system, which acts as currency to spend on their trips. Resorts and dates have different points values to spend, so you can control when and where to use them.
Learn more about Wyndham.
Club Wyndham's Top Wanderlust Destinations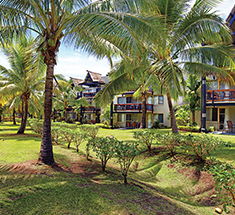 WorldMark Denarau Island
Nadi, Fiji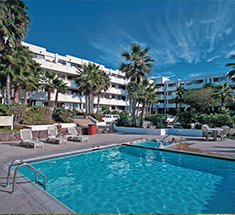 WorldMark La Paloma
Rosarito, Mexico
Wyndham Rio Mar Beach Resort & Spa
Rio Grande, Puerto Rico
Hilton Grand Vacations Club
Known worldwide as top hospitality company, Hilton Grand Vacations Club is a great one to join while your top new year's resolutions are stuck in your brain. Need to travel more? Hilton has you covered with over 5,700 properties and 113 countries to visit. HGVC uses a points-based system as well, but owners still have the option to their favorite Home resort every year instead.
Learn more about Hilton Grand Vacations.
Hilton Grand Vacations Club Top Wanderlust Destinations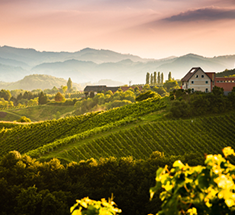 Hilton Grand Vacations Club at Borgo Alle Vigne
The Grand Mayan at Vidanta Acapulco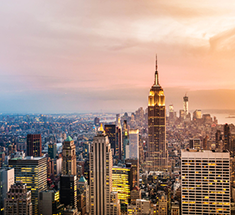 The Hilton Club New York
Bluegreen Vacations
Bluegreen Vacations is truly one-of-a-kind. With their partnership with Bass Pro Shops, Bluegreen Vacations is for the outdoorsy explorer travelers. Although they have amazing resorts in the mountains, like MountainLoft or Wilderness Club at Big Cedar, this is also a family-friendly brand too. With their various collections that make planning easy and a points-based system for flexibility, owners love their Bluegreen timeshare.
Top Wanderlust Destinations with Bluegreen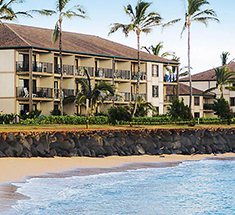 Pono Kai
Kauai, Hawaii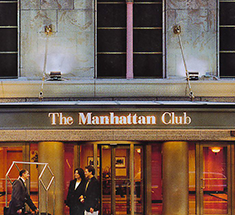 The Manhattan Club
New York City, New York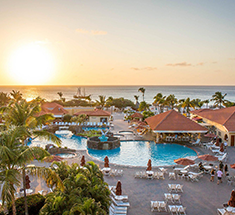 La Cabana Beach & Racquet Club
Oranjestad, Aruba
How Do Timeshare Points Work?
With points-based vacation clubs like Wyndham, Bluegreen or Hilton, owners receive an annual allotment of points based on their ownership. First, you choose which Home resort you would like to own at within the brand. Home resorts can normally give you priority access to booking vacations in, so it does count! Even if you have the flexibility of using points elsewhere.
The annual allotment of points you receive depends on a few different factors. This includes the popularity of your Home resort, the size of unit you purchase, how much vacation time you would like to have every year, the season you own within, and more. This flexibility grants you the option to go back to your favorite resort at the same time every year, if you'd like, or travel more in other destinations. For brands that have fewer properties to choose from, vacation exchange is an option as well.
Benefits of Timeshare

There are so many more benefits of timeshare than what's on the surface. Not only do they have flexibility and guarantee vacations, the amenities are fantastic as well. Timeshare resorts have private bedrooms, luxurious bathrooms, washer/dryer, and even full kitchens. Those amenities tend to be forgotten about when "timeshare pros and cons" are weighed out, but they make a huge difference. Giving families enough space for the kids and parents, home-cooked meals on vacation, on-site spas and pools will grant you an amazing trip.
Timeshare Rentals
If your top new year's resolutions are to travel more but you don't know if you're on board with timeshare yet, not to worry. There are tons of timeshare rentals available by owner that can still give you resort luxury and plenty of destinations. Think of it as a "try before you buy" situation. If you take a timeshare rental for a spin and end up enjoying the resort, you can consider buying a resale later or from the developer.
So, is traveling more one of your top new year's resolutions? Let us know in the comments!