Myrtle Beach has a night life worth mentioning! Music lovers who visit the Grand Strand every year are never disappointed. If live music Myrtle Beach is what you're craving, we've got you covered. Below we have a list of music venues near the Grand Strand so you can listen like a local on your next stay in Myrtle Beach. And if you're looking for the best places to drink in Myrtle Beach, we have that too.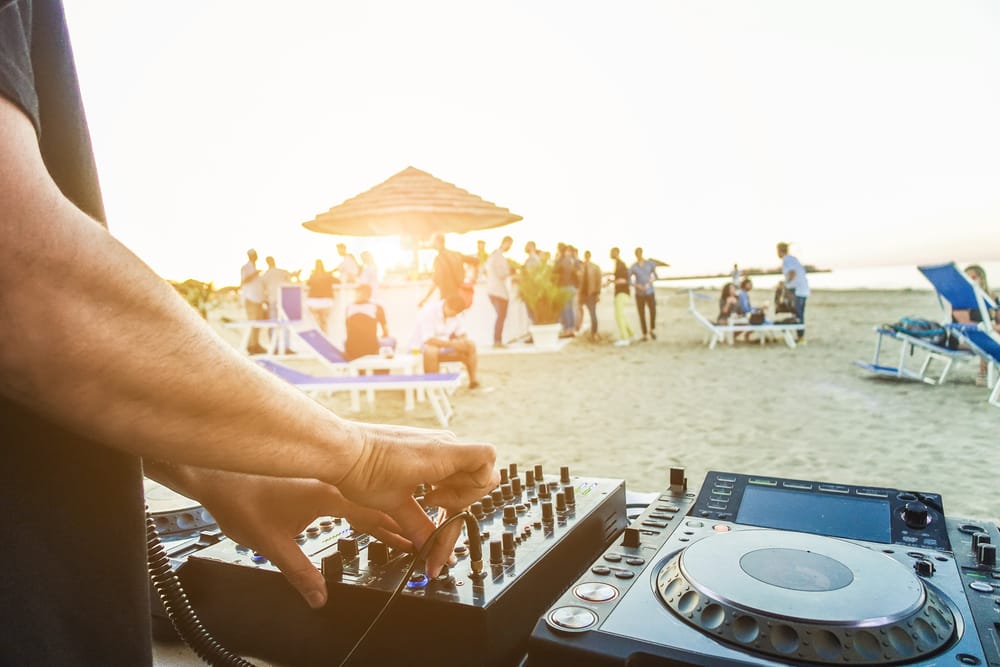 The Live Music Venues
From Rock and Country to Jazz or Blues, Myrtle Beach provides you with entertainment no matter your music taste. Read on for the best music venues, serving up seriously good food and fun.
The Bowery in Myrtle Beach
The Bowery | 110 9th Ave N, Myrtle Beach, SC 29577 | (843) 626-3445
A part of Myrtle Beach's history, the Bowery is not just another music spot. The venue has been serving up great times on the Grand Strand since 1944. Notable music legends have played here, including the country super-group Alabama famous for their hits "Mountain Music" and "Song of the South." The menu consists of a wide selection of American pub favorites and several signature drinks including the Texas Cherry Limeade.
The Boathouse
The Boathouse | 201 Fantasy Harbor Boulevard Myrtle Beach, SC 29577 | (843) 903-2628
A favorite in Myrtle, the Boathouse refers to itself as the "best backyard in town." That's because of its huge lawn anchored by a large covered stage, perfect for outdoor concerts in Myrtle's Beach's fantastic weather. Not to mention, it's also a restaurant you'll want to come back to. Here you'll get a classic American pub grub like the Fiesta Burger and a solid grilled ribeye. Don't miss their free Sunday concert series, featuring a huge variety of local bands.
Bourbon Street Bar and Grille
Bourbon Street Bar & Grille | 5307 North Kings Highway Myrtle Beach, SC 29572 | (843) 712-1083
The Bourbon Street Bar & Grille is the hot-spot for those looking to hear local folk and soul talent over perfectly mixed cocktails. Come during happy hour to take advantage of the cocktails specials, or if you're really lucky, head to Bourbon Street on a Monday evening for their burger specials.
Hot Fish Club
Hot Fish Club Restaurant | 4911 Highway 17 Business Murrells Inlet, SC 29576 | (843) 357-9175
Probably the best (and oldest) restaurant and live music venue in Myrtle Beach. The Hot Fish Club has been classing it up since the late 1700s. The club's mission has always been to combine incredibly prepared seafood and quality steaks with the best entertainment around. Settle in with their exquisite lobster pot pie or the savory seafood cioppino as local bands play an eclectic mix of folk and eighties' pop.
House of Blues Myrtle Beach
House of Blues Myrtle Beach | 4640 Hwy 17 S, North Myrtle Beach, SC 29582 | (843) 272-3000
The House of Blues is a household name in the live entertainment industry. This Myrtle Beach venue doesn't disappoint. Expect excellent tribute concerts each week including tributes to the Eagles, Queen and a timeless Gospel Brunch that is a great way to end your weekend.
Looking for a place to stay on your next trip to Myrtle Beach? Check out what's available so you can have the best beach vacation yet!