Traveling should be a time to relax and reset, but the act of getting to your destination can be super draining. Visiting St. Thomas is a hassle-free experience since it is a part of the United States Virgin Islands. This means that when you visit St. Thomas, you don't need to worry about bringing a passport or dealing with customs. In addition, this island has the same currency, the US dollar, and the same laws as the mainland. Don't let a passport stop you from experiencing the Caribbean. Pack your bags and head to one of these fabulous St. Thomas resorts for an unforgettable vacation!
St. Thomas Resorts
Margaritaville Vacation Club By Wyndham – St. Thomas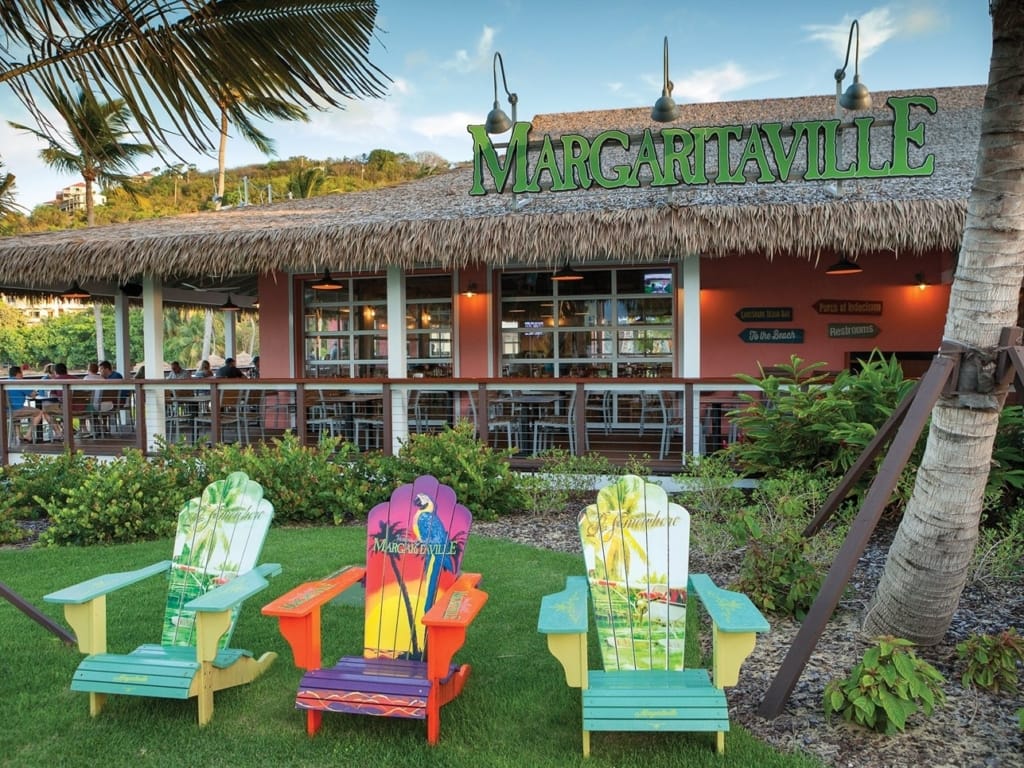 Inspired by Jimmy Buffett's Margaritaville, Margaritaville Vacation Club By Wyndham – St. Thomas offers it all. From the moment you pass the native stone entry walls and hear those familiar songs, you will be transported into a completely different world. It is the perfect getaway for those looking for music, fun, and adventure on their next vacation. It's a Jimmy Buffett "Parrothead's" dream come true. Relax in the hot tub while drinking a margarita from 5 o'Clock Somewhere Bar. Or take advantage of the beautiful landscape by playing bocce ball or swimming in the pool. This Margaritaville Vacation Club resort provides an exciting and memorable vacation experience that you will never forget.
Learn More: Margaritaville Vacation Club By Wyndham – St. Thomas
Ritz-Carlton St. Thomas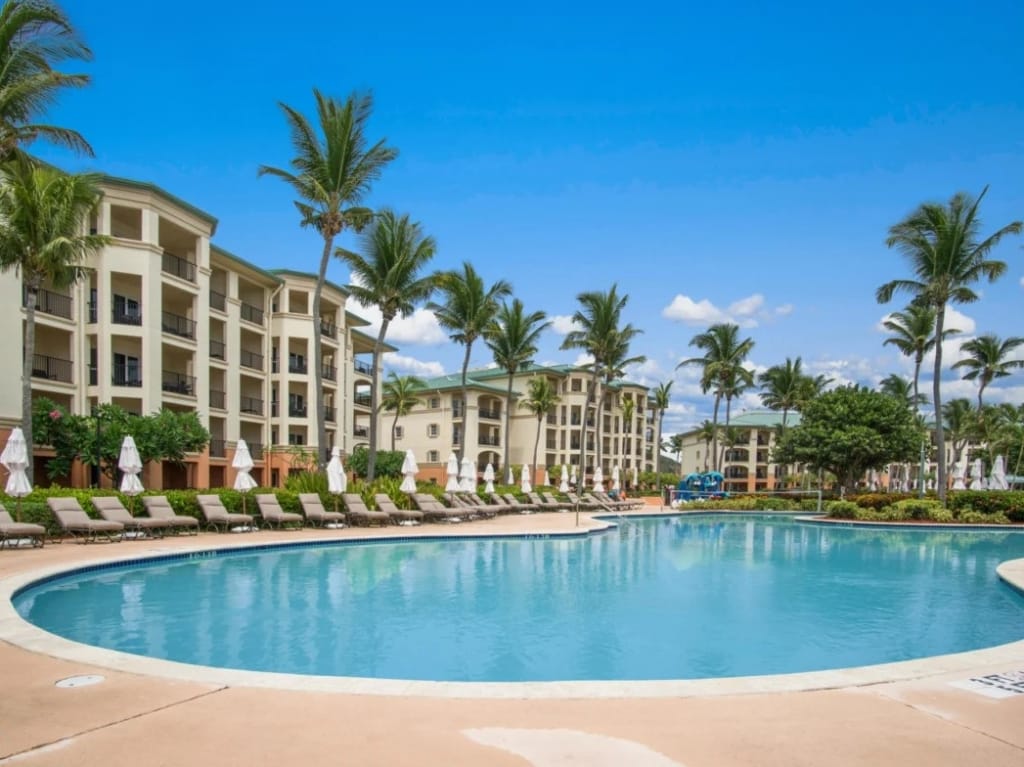 The Ritz-Carlton, St. Thomas, is one of the world's most renowned resorts. Situated on 15 acres of lush tropical beauty, this resort overlooks the glimmering waters of the Caribbean Sea and the stunning white sand beach. Here, you can forget all of your worries and let go. With infinity pools, gourmet dining, and underwater exploration, you're truly in paradise. Golfers can enjoy a great round at Mahogany Run, located 15 minutes away. In addition, this course features the legendary Devil's Triangle. Whether you're looking for an escape or a chance to explore, this Ritz-Carlton resort is the perfect destination for an unforgettable experience.
Learn More: Ritz-Carlton St. Thomas
Wyndham St. Thomas At Elysian Beach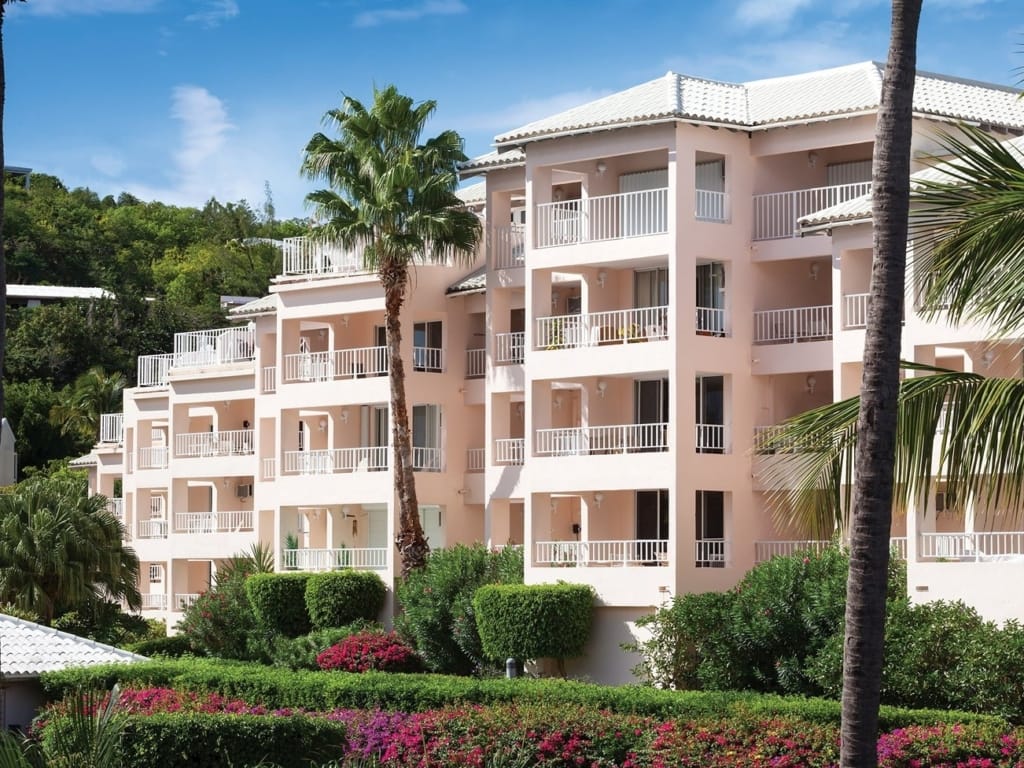 Elysian Beach Resort is a beautiful oasis nestled at the edge of Cowpet Bay, home of the St. Thomas Yacht Club. Guests are invited to experience the private white sands that are surrounded by lush green hills dotted with palm trees that provide the perfect amount of shade. If you're feeling adventurous, there are plenty of water sports to partake in, such as sailing, kayaking, windsurfing, and swimming. In the evening, guests can enjoy a meal in casual elegance at the resort's restaurant. As the sun sets, you can take in the breathtaking views of the bay. It offers many amenities on-site, including car rentals, a health club, exercise equipment, saunas, spas, tennis courts, as well as a great pool. At this Wyndham resort, you can expect to experience the very best of Caribbean life combined with world-class amenities and service.
Learn More: Wyndham St. Thomas At Elysian Beach
Bluebeard's Beach Club And Villas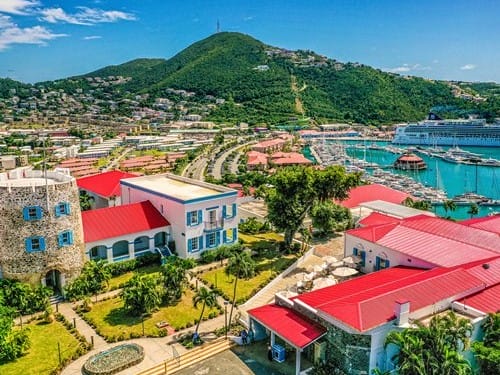 Bluebeard's Beach Club and Villas offers guests breathtaking views of the harbor and easy access to the downtown area of Charlotte Amalie. This Caribbean timeshare is in the midst of a vacation paradise renowned for its friendly people and warm hospitality. Not to mention, with a knowledgeable tour guide on staff, you'll be able to plan and enjoy days of exploration with ease. Whether you're looking for shopping or sightseeing, this resort has you covered – all while nestled around a beautiful historic fortress. Two restaurants, a snack bar, and shopping are available on-site, along with a swimming pool, hot tub, tennis, and more. Stay at this St. Thomas resort and enjoy a truly unforgettable experience!
Learn More: Bluebeard's Beach Club And Villas
What to Do In St. Thomas
Visit Charlotte Amalie for a Food Tour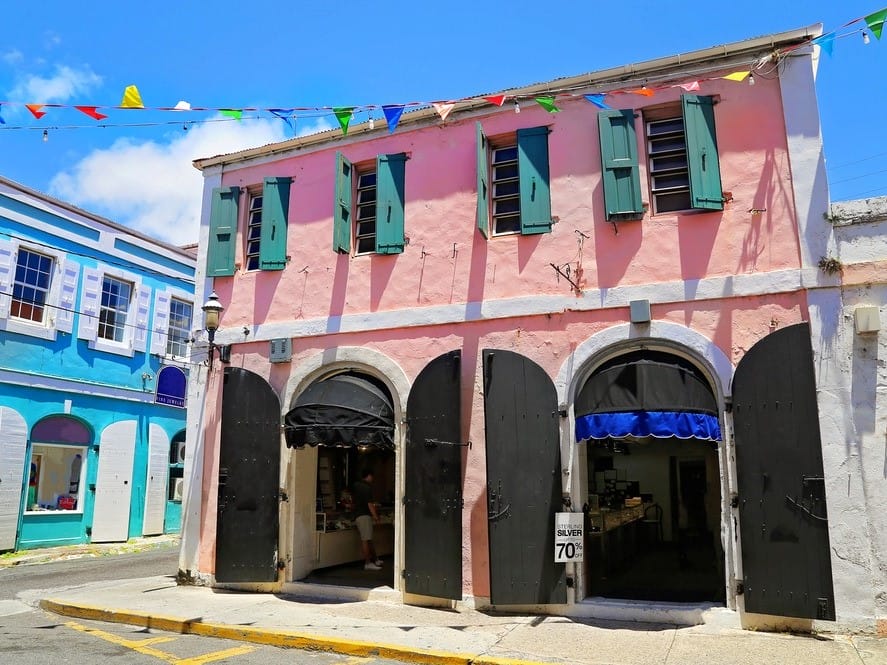 A walking food tour of St. Thomas is an excellent way to explore the island's rich food culture. An expert guide will take you to several restaurants and eateries that serve up a diverse range of local dishes. From savory seafood dishes to desserts and drinks, you'll be able to get a taste of all that the Caribbean has to offer. You'll also be able to avoid the expensive restaurants and get an authentic experience of the island's cuisine. The tour begins at Fort Christian, where you will learn about the food of the island, as well as some of its history and Danish influence. Whether you're a foodie or just curious about what the Caribbean has to offer, a walking food tour is an ideal way to get a taste of the region.
Explore the St. Thomas Mangroves by Kayak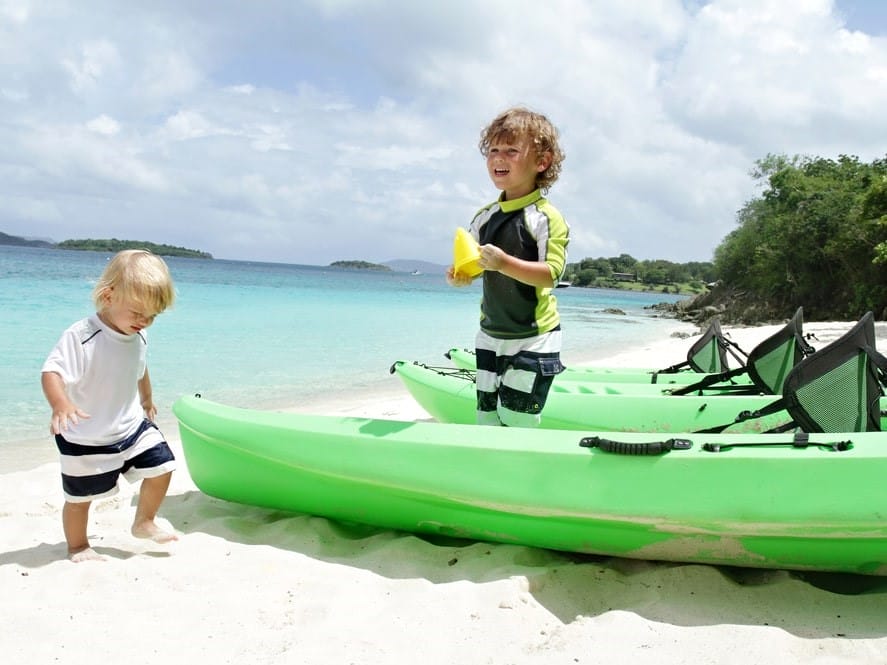 Taking a tour of the mangroves is a great activity when you want to leave your St. Thomas resort since you get to hike, kayak, and snorkel. Setting out from Mangrove Lagoon Marina on St. Thomas, you will embark on a kayaking journey through a lush red mangrove forest. Upon reaching Cas Cay, a small uninhabited island, you will explore the surroundings on foot. After hiking, you can put on your provided snorkeling gear and explore the bay. Sea life, tropical fish, and jellyfish all live in this area. In addition to interesting commentary about the islands, your guide will provide safety information and instructions. You can be sure to expect an interesting and unique experience!
Go Up the 99 Steps, an Iconic Landmark in St. Thomas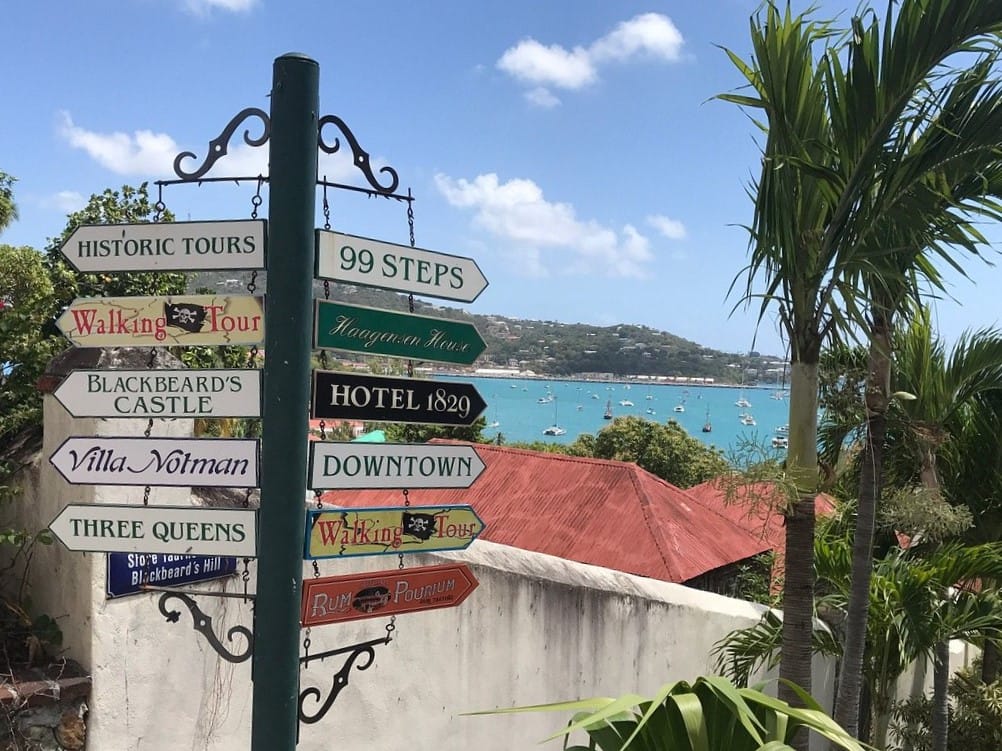 99 Steps is a renowned attraction in the capital of Saint Thomas, Charlotte Amalie. Constructed in the 1700s from ballast bricks of the ships that arrived in the harbor, these steps were created so that travelers could navigate the island easier. It has become a famous landmark ever since, visited by thousands each year. These steps take visitors through the hills that surround the city. The experience of ascending the 99 Steps is an unforgettable one, and it is a sight not to be missed.
Experience the Famous Magens Bay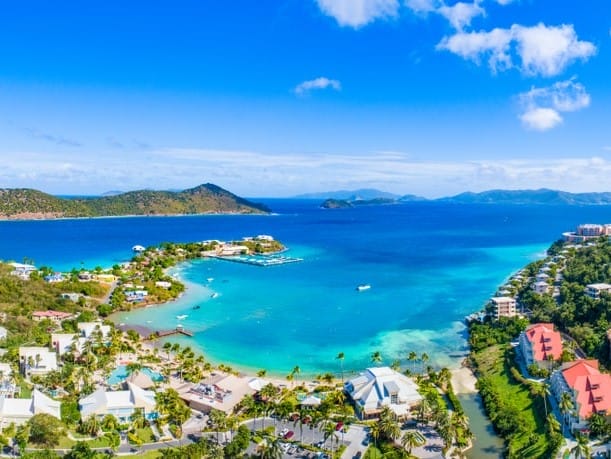 It wouldn't be a trip to St. Thomas without visiting Magens Bay, a stunning beach and park that is popular among both local and international tourists. Located on the Northside of the Island, the beach is widely considered to be among the most breathtaking spots in the United States. The island is 13 miles in length, so you can easily get here from your St. Thomas resort. Its crystal clear waters, white sand, and captivating views will leave you speechless. Several activities are available here. You can swim and kayak. The beautiful botanical garden and coconut grove are other options if water sports aren't your cup of tea.
Buy a Timeshare
When you buy a timeshare, you can have a hassle-free trip to St. Thomas every year. In addition to not needing a passport, you also don't have the stress about a place to stay. All of the St. Thomas resorts listed above are fabulous. Ultimately deciding which one to own at comes down to your personal preferences. Not to mention, when you buy on the resale market, you can save thousands. Firstly, browse our marketplace. Then, make an offer on the timeshare that best fits your needs. It's that easy. Have questions? Give us a call today at 1-800-610-2734.