Are you tired of buying boxes of chocolates or the same bouquet of roses every single Mother's Day? While Mom may love these gifts, it's good to surprise her with something new from time to time. What bigger surprise could there be than giving your mom the gift of an incredible vacation? From warm, sandy beaches to energetic, live concerts, there's a getaway out there for every kind of Mom. Here are five of the best destinations for a Mother's Day trip.
The Best Locations for a Mother's Day Trip
The Bahamas
West Palm Beach, FL
New Orleans, LA
Nashville, TN
Cancun
The Bahamas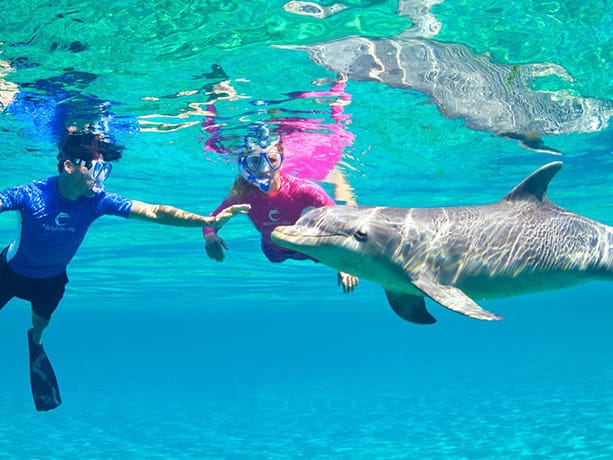 Does your Mom like crystal-clear water and beautiful views? Then the Bahamas are the perfect destination for your Mother's Day trip. This island is home to the third largest barrier reef in the world: the Andros Barrier. The Andros Barrier stretches out for 190 miles and harbors 164 species of fish and coral. As a result, it's a great spot for you and your mom to snorkel. Another spot moms that love nature will enjoy is the Leon Levy Native Plant Preserve. This lush oasis is home to gorgeous local fauna and is the perfect place for an afternoon stroll. Your mom will be able to enjoy countless trails that wind through this 25-acre national park. Finally, she can take in the gorgeous views of the Bahamas from the Glass Window Bridge. On one side, you'll see the Atlantic Ocean. On the other, you'll witness the Bight of Eleuthera.
Where to Stay in the Bahamas for a Mother's Day Trip
If your mom loves lounging on a quiet beach or strolling through lush gardens, you can't go wrong with Island Seas Resort. This RCI Gold Crown resort features a private beach, a waterfall, and tennis courts. There's also on-site dining at two restaurants with burgers, shrimp, and more. Plus, your mom can get pampered at Wellness Within, Island Seas' on-site spa. With all these amenities, your mom is sure to stay entertained even when she's not exploring the Bahamas. Accommodations include one and two-bedroom suites. The one-bedroom suites feature a queen-sized bed and pullout sofa. Meanwhile, the two-bedroom suite comes with an additional queen-sized bed. This resort is a great home base for a Mother's Day Trip.
Learn more: Things to Do in the Bahamas and Places to Stay Nearby
West Palm Beach, FL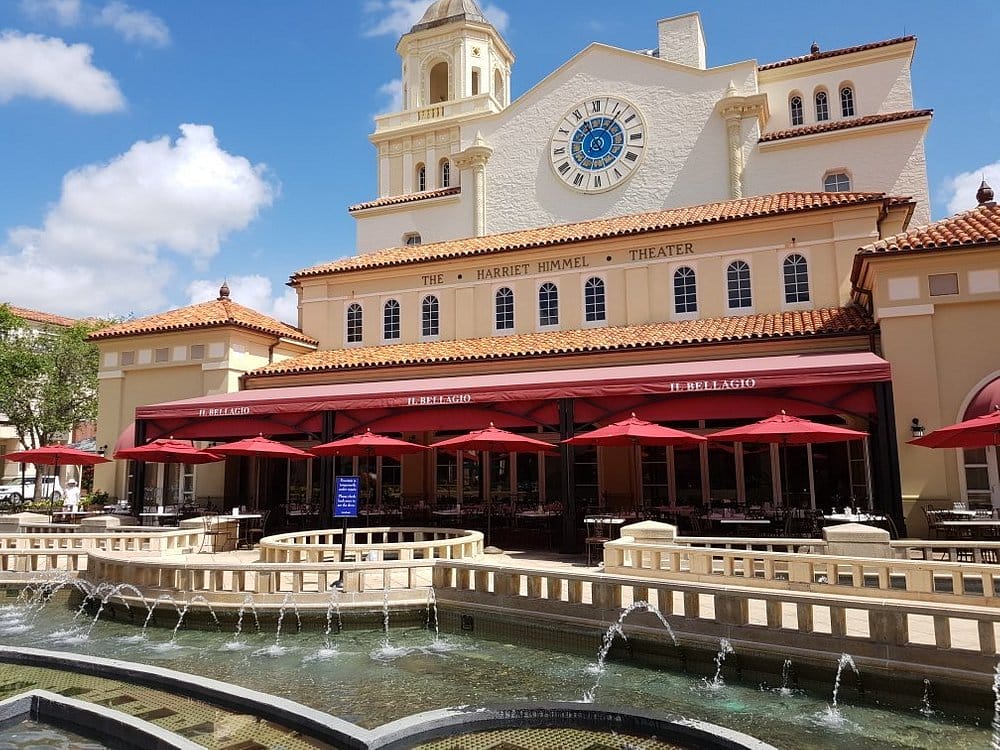 While it may have "beach" in its name, there's plenty to do in Palm Beach without ever touching the sand. Take Mom shopping at the Square, West Palm's number one shopping, dining, and entertainment district. With 50 shops and restaurants, this 72-acre activity hub is the ultimate shopping spot for a Mother's Day trip. Plus, if your Mom loves photos, this area looks like a small town in Europe, making it a great place for a photo opp. There's even local art to enjoy all over the Square. Another great spot to visit is the Jupiter Inlet Lighthouse. The top of this lighthouse gazes out over the waters of West Palm and offers an unforgettable view. There's no better way to cap off an evening than gazing out over West Palm during sunset. As a bonus, this lighthouse doubles as a museum!
Where to Stay in West Palm Beach for a Mother's Day Trip
When you're choosing a place to stay, one of the biggest priorities is making sure it's close to places you want to see. Fortunately, Marriott Ocean Pointe is close to many of West Palm's Best attractions. The Square and Lighthouse are both just under 15 miles from this resort. As a result, you'll easily reach all your top destinations for your Mother's Day trip. Mom will love taking a dip in one of several pools on-site and keeping up with her routines at the fitness center. At the end of the day, she can unwind in a one, two, or three-bedroom villa. The one-bedroom villa The one-bedroom villa has a king-sized bed and sofa bed. Next, the two-bedroom villa features a king-sized bed, two twin beds, and a sofa bed. Finally, the three-bedroom villas boast two king-sized beds to go along with the two twin beds and sofa bed.
New Orleans, LA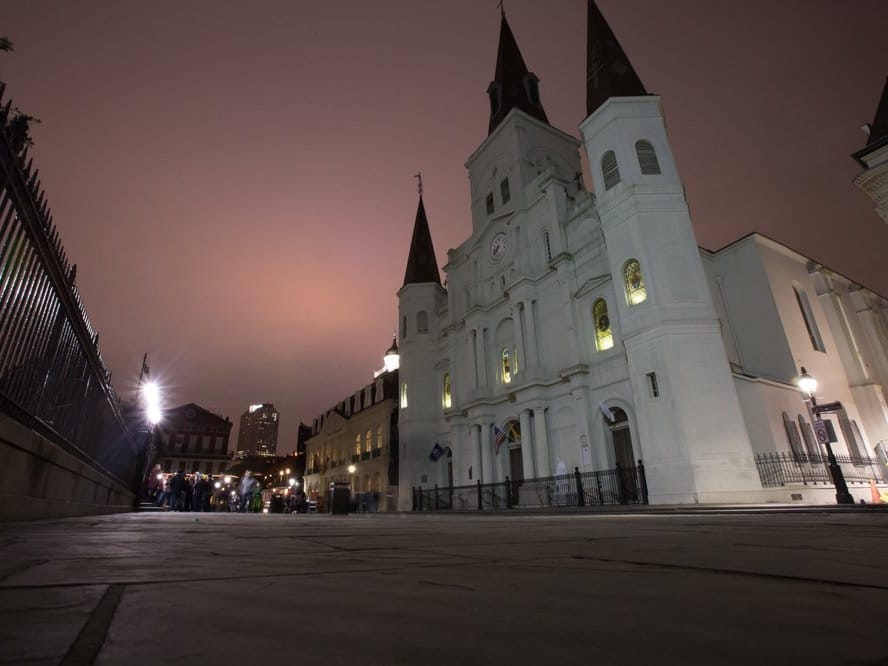 For some moms, a Mother's Day trip is the perfect time to cut loose and party! What better place is there to do just that than in New Orleans? As the birthplace of Jazz, it should come as little surprise that the city has a thriving nightlife. As the sun sets, you'll get plenty of opportunities to enjoy live music. If you want to be guaranteed live music every single night, take a walk down Frenchmen Street. Your mom will enjoy the best jazz at clubs like Snug Harbor, Blue Nile, and Cafe Negril. Or, if she's less of a night owl, Frenchmen Street has a historic side you can see plenty of during the day thanks to its distinct architecture. Another important part of the New Orleans experience is eating fabulous food. There are plenty of great food tours that showcase the amazing cuisine found in New Orleans.
Best Place to Stay in New Orleans for a Mother's Day Trip
Located in the heart of the Garden District, Wyndham New Orleans at Avenue Plaza is a great home base for a Mother's Day trip. Mom will love the view of the city from the resort's rooftop sun deck. Plus, there's a fully-equipped fitness center to keep up with your routines, even when you're on vacation. You'll also have access to on-site dining for the days your mom doesn't want to go outside. For accommodations, guests can enjoy a one or two-bedroom suite. First, the one-bedroom suite features a king-sized bed and sleeper sofa. Meanwhile, the two-bedroom suite offers two queen-sized beds and a sleeper sofa.
Nashville, TN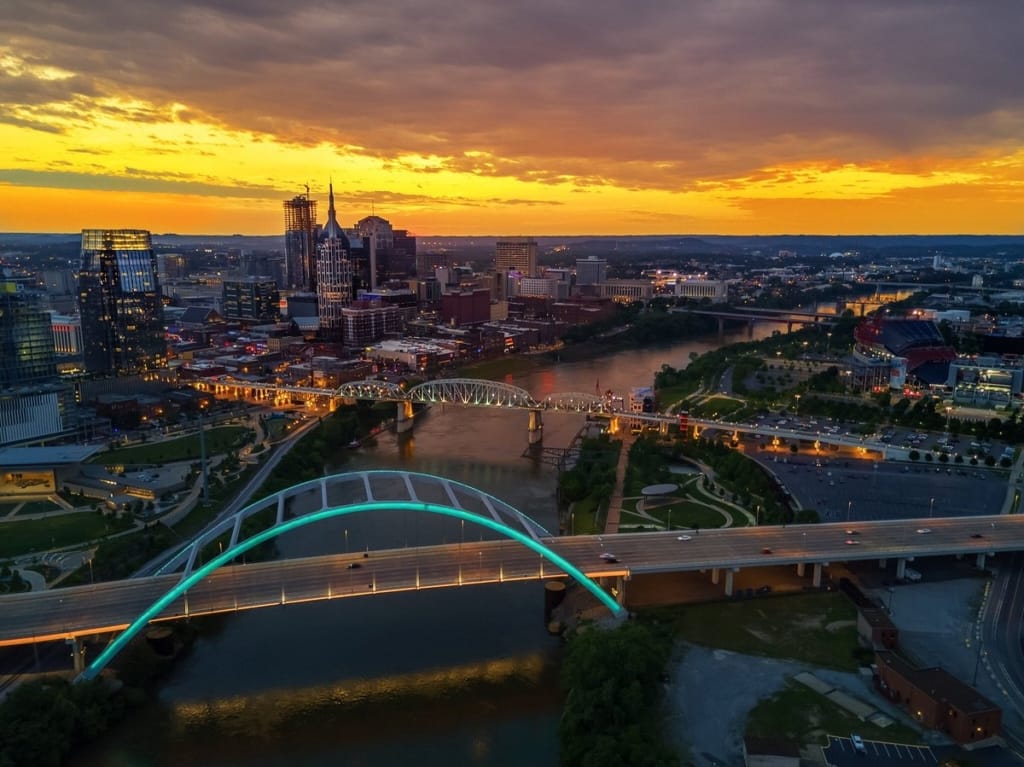 Sometimes known as "Music City", Nashville, Tennessee is jam-packed with music studios, concert halls, and recording stations. Needless to say, if your mom loves music, this is the perfect place for a Mother's Day trip. No visit to Nashville is complete without seeing the Grand Ole Opry. This event is called "the show that made country music famous" and showcases the latest and greatest in country, folk, and gospel music. Another must-see attraction is Broadway. Your mom will love shopping and sightseeing while hopping on old-fashioned trams and trolleys. Then, if you come back at night, you'll be greeted by the glow of neon lights and amazed by rooftop bars and karaoke.
Where to Stay in Nashville for a Mother's Day Trip
While you enjoy a Mother's Day trip in Nashville, you can't go wrong with staying at the Margaritaville Vacation Club by Wyndham. Mom can take it easy by the firepit or enjoy panoramic views of downtown while taking in live music. There's also on-site dining at a cafe for breakfast and coffee before you head out into the city and a contemporary grill waiting for you when you get back. Not to mention, you'll be just a few blocks away from popular spots like Broadway. After an exciting day in Nashville, you'll return to a studio suite with a king-sized bed and double sleeper sofa.
Cancun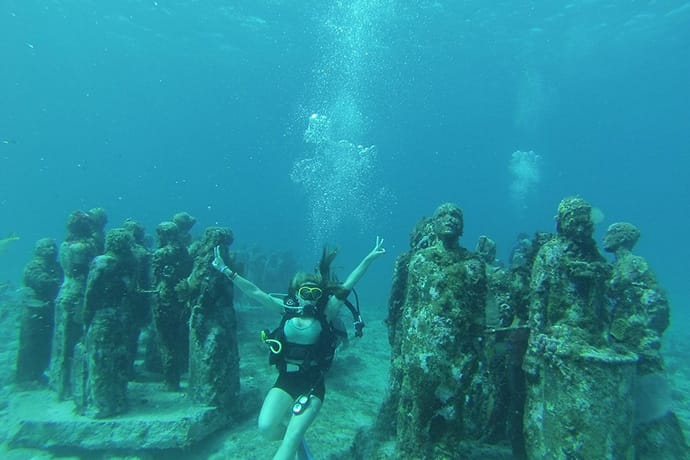 For the adventurous mom, Cancun is the ultimate destination for a Mother's Day trip. Snorkeling and scuba diving are extremely popular here. In fact, they're so popular that there's an attraction you can only get to by scuba diving: the Underwater Museum. This museum has 12 galleries filled with beautiful sculptures, so if your mom likes to put in some work to see something nice, she'll definitely feel rewarded by this museum. Nichupte Lagoon has plenty of activities that can be a great bonding experience for you and your mom. Fishing, kayaking, and jungle tours will all take you through Nichupte's seven lakes. Plus, the local flora is a gorgeous sight to see, so it's a great spot to take photos.
Where to Stay in Cancun for a Mother's Day Trip
While every resort we've mentioned is great for groups of all sizes, Villa del Palmar is especially great for the whole family. This resort features five outdoor pools, as well as a kids' pool. There's also an inflatable waterpark, volleyball, and horseshoes, so any little ones in your group are sure to have fun! Mom can unwind after an exciting day at the on-site spa, so make sure to set some time aside for it. Accommodations include a deluxe studio, one-bedroom or two-bedroom suite. Each of these suites boasts an unforgettable view of either the Ocean or a beautiful garden near the Villa. These suites all come with king and queen-sized beds and can accommodate three to six guests, depending on which is chosen.
Buy or Rent a Timeshare for an Incredible Mother's Day Trip
Your mom deserves the very best, so this year, get her something she'll never forget. Whether your mom loves music, adventure, or the beach, a Mother's Day trip will give both her and you stories you'll be able to tell for years to come. Want to give her the gift of a vacation she can enjoy every year? Then consider buying a timeshare. A timeshare is a great way to return to a destination she loves year after year. Still on the fence about buying? No problem! At Timeshares Only, you can also rent a timeshare instead. By renting, you'll be able to enjoy a great vacation at a lower price with less commitment.
Ready to get started? Then check out our marketplace! We have listings from many great resort brands like Holiday Inn, Marriott, Wyndham, and more. Still, have questions? Feel free to give us a call at 1-800-610-2734 or email us at info@timesharesonly.com. Our licensed agents are always happy to help!