Buying a lifetime of vacations at a dream-like resort or with a luxury travel club is an exciting experience. If you're wondering how to buy a timeshare, you may already have a brand in mind. Before whipping out your wallet and signing on the dotted line, make sure you know what to expect. You should know beforehand how the club works, how much maintenance fees will be every year, and how much closing costs will be at the time of purchase.
What's a Timeshare?
Timeshares are no longer condo-style units that owners travel to during the same week, at the same resort every year. In fact, most owners will use their vacation ownership around the world. A timeshare is really a vacation lifestyle. You can buy timeshares that offer points, fixed weeks, or even floating weeks usage. There are many pros and cons of a timeshare, but it's all subjective to each owner.
Most of the best vacation clubs today offer a points-based system. With points, owners receive an annual allotment of points every year. Points can be considered your "vacation currency" that can be spent, banked, or borrowed. Owners can use points to make reservations at any of the resorts in their brand's portfolio. This grants owners the ultimate freedom and flexibility.
The most important thing to keep in mind when you buy a timeshare is that it is a commitment. Ownership lasts over many years or even an entire lifetime. There are also annual fees and dues that must be paid in order to use your ownership. If you don't keep up with your timeshare maintenance fees, you could default on your timeshare and it will hurt your credit.
Is Buying Timeshares Worth It?
Before you buy a timeshare, there's a lot you need to be informed about beforehand. Purchasing one is only worth it if you plan on using your ownership every year. Plus, you should be using it to its fullest extent. Keep in mind that timeshares are not investments, so you should not buy one if you hope to sell it one day for more than what you paid for.
However, using your ownership every year will make it worth it. Especially when you combine your points/weeks with a vacation exchange membership. RCI and Interval International are the two most popular timeshare trading platforms. With exchange, owners can travel to hundreds of other resorts or destinations around the world.
How Much Do Timeshares Cost?
The price of a timeshare can vary depending on the developer, resort popularity, how many points you buy, or which week number you are purchasing. According to American Resort Development Association (ARDA), the average cost of a timeshare in 2020 was a little over $20k when purchased directly from the developer.
Besides the initial upfront cost, there are also annual maintenance fees and dues every year. On average, these can cost approximately $1,000 per year or more. Again, depending on your club, resort, or how many points you own.
Keep in mind, you can choose to finance your timeshare over a period of time, rather than pay all upfront. If the cost of a timeshare seems too high but you are still interested in the vacation ownership lifestyle, a timeshare resale is a great way to save a ton of money and enjoy most of the same benefits.
Calculate the Cost of a Timeshare with the Monthly Payment Calculator
If you are browsing the secondary market, you can easily determine the cost of a timeshare with the convenient Monthly Payment Calculator. On every timeshare for sale posted on our marketplace, you can find the estimated cost per month when you finance a purchase with Vacation Club Loans.
The Savings Comparison Calculator
If you're still wondering why people buy timeshares considering they can cost upwards of thousands of dollars, you can use the Savings Comparison Calculator that shows an estimate of how much you can save over a lifetime of vacations. The Savings Comparison Calculator can be found on each advertisement.
Top Rated Timeshare Clubs to Join
If you're completely new to vacation ownership, there are a plethora of vacation clubs and top brands to choose from. Each of the best vacation clubs offers its own incentives and visions. Some of the most popular travel clubs include Marriott Vacation Club, Club Wyndham, Hilton Grand Vacations Club, Holiday Inn Club, Hyatt Residence Club, Bluegreen, and more!
Many owners prefer a specific hospitality brand over the other, which is why they end up joining the timeshare club! Top brands like Marriott, Hilton, and Hyatt also have loyalty programs to help owners achieve exclusive discounts or benefits.
How to Buy A Timeshare
Before you buy a timeshare, make sure that buying a timeshare is the best decision for you. As we mentioned before, timeshares are a lifelong commitment in most cases. You can thoroughly research the club you are joining or the resort that you will be owning at.
Attend a Timeshare Tour
Some families will buy a timeshare while they're on vacation at a timeshare resort and attend a timeshare presentation or tour of what vacation ownership is like. There are multiple benefits of attending a timeshare presentation. One main reason people attend is for the freebies that come with it. Gifts for attending can be a free night at the resort or theme park tickets. The most important thing to consider when you are attending a tour is if you go in not wanting a timeshare, it's probably unwise to change your mind that day.
If you do intend on purchasing the timeshare beforehand, a tour can give you better insight into how the club works and you can ask the sales representatives more questions before signing on the dotted line.
To attend one of these tours, you can do so while staying at a timeshare resort or inquiring for more information online. Vacation clubs like Disney also have kiosks at their theme parks or shopping centers where visitors can sign up to attend.
Or, Browse the Timeshare Secondary Market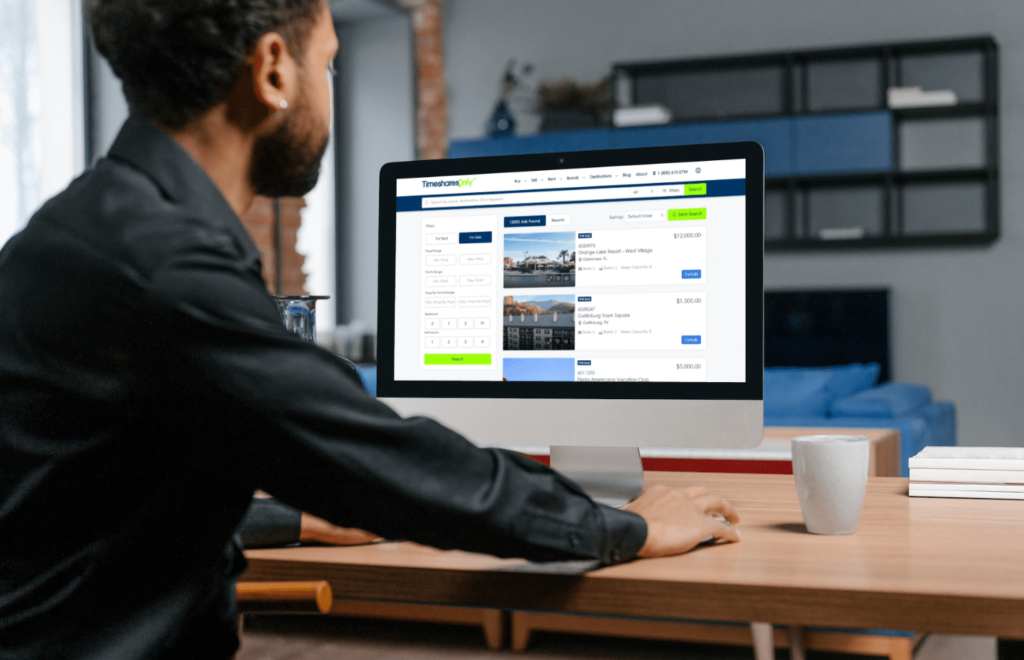 There is another option to buy a timeshare than calling the developer or attending a 90-minute (or longer) presentation. The timeshare resale market can help you score a great deal on some of the top-rated timeshare resorts out there. You can even browse our timeshares for sale now and search by brand, resort, or destination that you're interested in.
Commonly, current owners will also buy a timeshare on the secondary market to save money on adding to their existing ownership. We also make it easy to filter by week numbers, season, or point allotment for each resale.
Once you find a timeshare you want to buy, simply make an offer online or call us now at 1-800-610-2734.
Secure Financing for Your Purchase
If the up-front cost of a timeshare is what's holding you back, timeshare financing is an option. Most resorts will offer in-house financing when you purchase directly through them. It's okay to use their financing services, however, you may be able to secure a better rate from a third-party lender. Our friends at Vacation Club Loans offer timeshare loans for most major brands. All you need is a minimum 600 FICO credit score to get fast loan approval.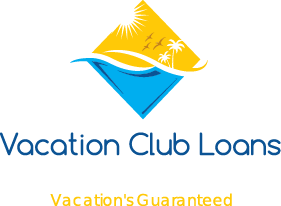 Vacation Club Loans interest rates start as low as 9.9% APR and you can finance up to 90% of the purchase. There are also no prepayment penalties or hidden fees. Plus, Vacation Club Loans does not report to major credit bureaus. You can start by getting pre-approved now or when you make an offer on one of the timeshares posted for sale on our site. There's even a convenient Monthly Payment Calculator on every posting so you can visualize just what you'll pay each month when you purchase.
Making an Offer
If you find an ad you want to purchase on the resale market, the next step is making an offer. When you browse the secondary market on Timeshares Only, all you have to do is fill out an offer form on any of the timeshares posted for sale. For immediate assistance, you can also call us at 1-800-610-2734. We're open Monday – Friday from 9 AM – 9 PM EST.
A licensed real estate agent from our Preferred Real Estate Brokerage, Fidelity Real Estate, can assist with finalizing the details and offer their services to close. You do not have to use Fidelity to close on the sale, but we highly recommend using a trusted service, as closing services can be a lengthy and complicated process.
Timeshare Closing Costs
When you are making an offer on a timeshare for sale, don't forget about the closing costs that are also on the table. Buying a timeshare is similar, but not exactly like buying real estate. You will need to pay an escrow deposit at the time of signing contracts, which a trusted title company can hold for you. Don't worry though, because an agent at Fidelity can facilitate between all parties of a transaction. There are also deed recording fees, title tax fees, transfer fees, as well as commissions to pay.
Normally, a buyer will pay closing costs, but it all depends on negotiation points at the time of the sale.
Recap: How to Buy a Timeshare

A great way to dip your toes into vacation ownership is with a timeshare resale. You can browse our timeshares for sale now which are available at top resorts and brands. When you find a timeshare available to buy that you like, simply make an offer online. A licensed real estate agent from our Preferred Real Estate Brokerage will contact you to verify the details and offer their services to close the sale.
Fill out a form online to get started or call us now at 1-800-610-2734. Our business hours are Monday – Friday from 9 AM – 9 PM EST.