It can be overwhelming and confusing figuring out how to sell your Breckenridge timeshare. Nevertheless, there are options available, no matter what your reason for selling is. If you are ready to learn how to begin selling Breckenridge Grand Vacations, this blog is for you.
About Breckenridge Timeshares
Breckenridge Grand Vacations is located in the Rocky Mountains of Colorado. Notably, the brand has received awards from the American Resort Development Association for its commitment to great vacations and sustainability. There are four Breckenridge timeshare resorts: Gold Point, Grand Timber Lodge, Grand Lodge on Peak 7 and Grand Colorado on Peak 8. These resorts offer the best in skiing and lodging for their guests. However, if you're ready to part with your Breckenridge timeshare, we can help.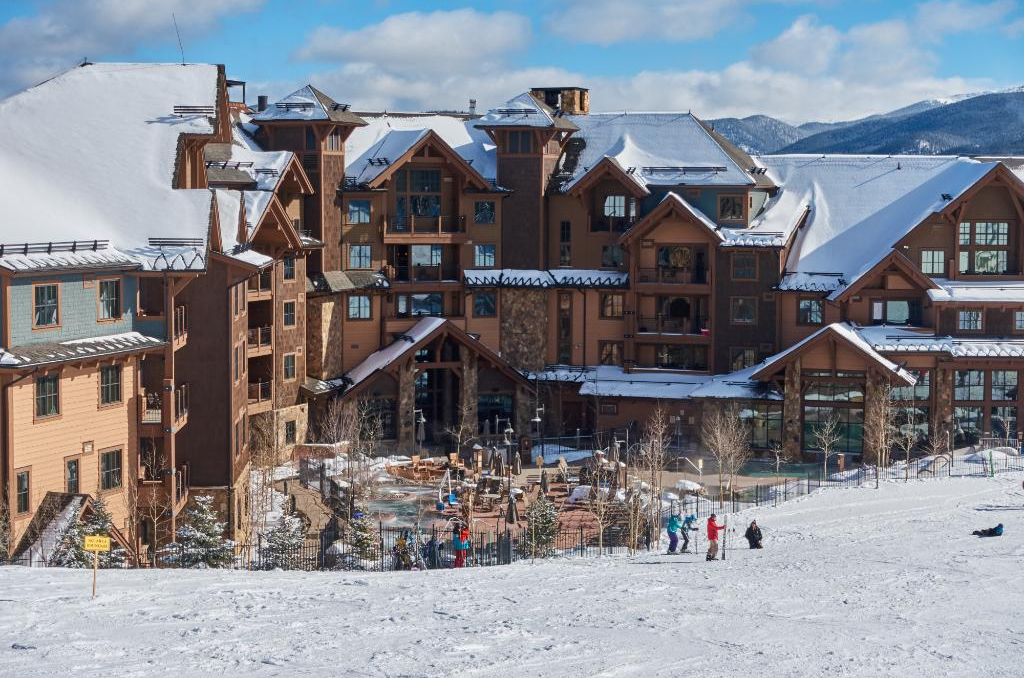 First, we want to give you all the choices available to you. That way you can decide if selling is the best option.
Contact Breckenridge Grand Vacations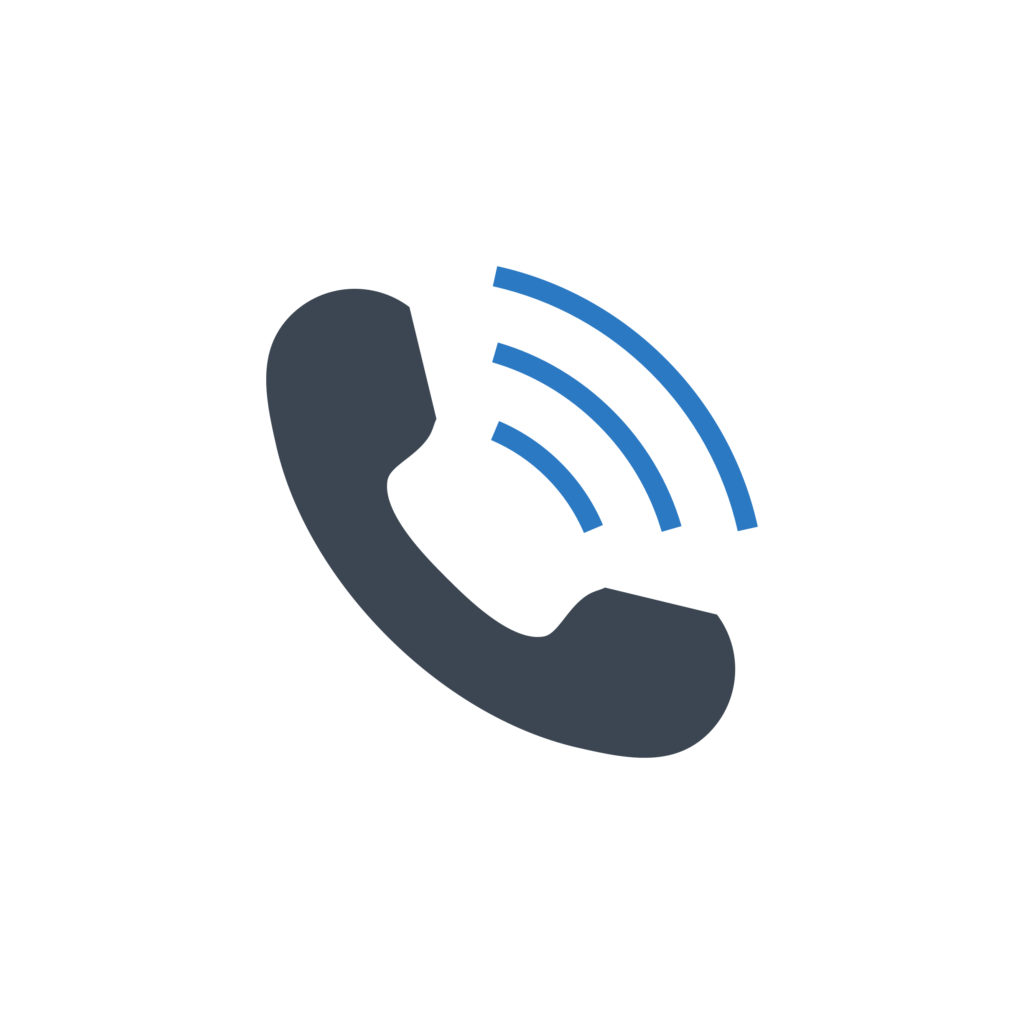 When you need guidance on how to proceed with your ownership, it's best to call your resort first. They can walk you through options that similar owners have taken. This is also a good time to confirm what you own. By confirming what you own, you'll have that information available later if you choose to sell or rent it.
Additionally, call your HOA and/or loan servicer (if you have one) so you can make sure you're up to date on your timeshare maintenance fees or loans. Having all of this information is important for the next steps. Conducting research on your Breckenridge timeshare as well as the resale market can help you make an informed decision.
Need to Know: 4 Common Timeshare Resale Scams to Avoid
Exchange Your Breckenridge Timeshare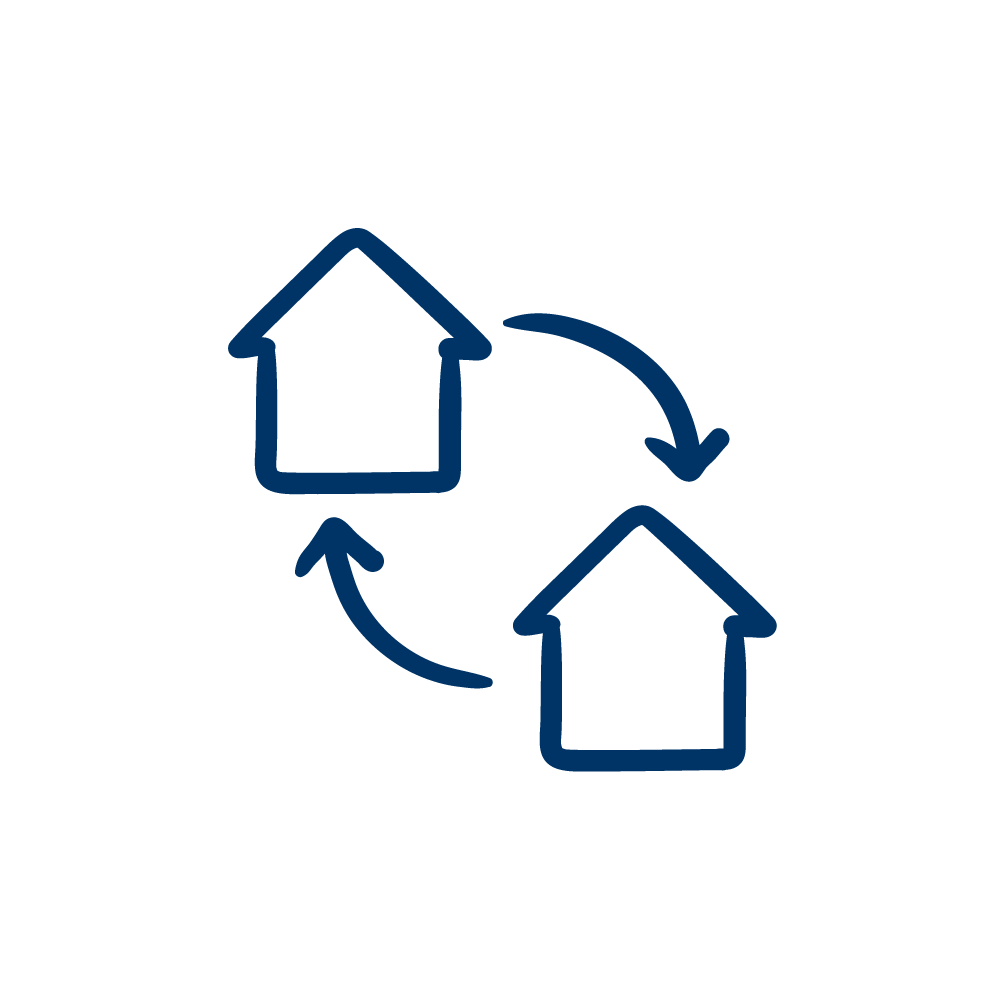 Breckenridge Grand Vacations has limited exchange opportunities through Interval International. A few of the available locations include Mexico at the Grand Mayan in Nuevo Vallarta, San Jose Del Cabo and the Riviera Maya. For the most up to date exchange information, be sure to call II or Breckenridge. Vacation exchange is a great way to get more out of your existing timeshare. One of the best ways to travel to new locations is to take advantage of your ownership and plan trips at other resorts. Timeshare developers are allowing owners more flexibility with their ownership in order to keep them happy, so it's definitely worth asking about your options.
Need to Know: Vacation Exchange Secrets
Consider Timeshare Rentals
You may or may not know that you can rent your timeshare. Renting is a good option if you are not using your timeshare this year or for the foreseeable future, but you aren't ready to let it go altogether. Vacations rentals are becoming more popular every year and vacationers are always looking for new places to travel to. Consider renting your timeshare because there are probably avid skiers who would love to travel to Breckenridge.
You can ideally rent your Breckenridge timeshare online and have renters cover the maintenance fees for that year as payment. Additionally, on Timeshares Only, we can post your timeshare for rent and for sale concurrently to help get eyes on your interest now. That means you can rent it while you wait for the right buyer.
Gift Your Breckenridge Timeshare
Most families who own timeshare have fond memories spent there, especially at somewhere as inviting as Breckenridge. You do have the option of gifting your timeshare to a family member. They would have to take over the maintenance fees, but since it is a deeded property, it can be sold as well as inherited. Going off our above suggestion about renting, you can also talk to your family or friends and see if they would like to use your timeshare for the year.
How to Sell Your Timeshare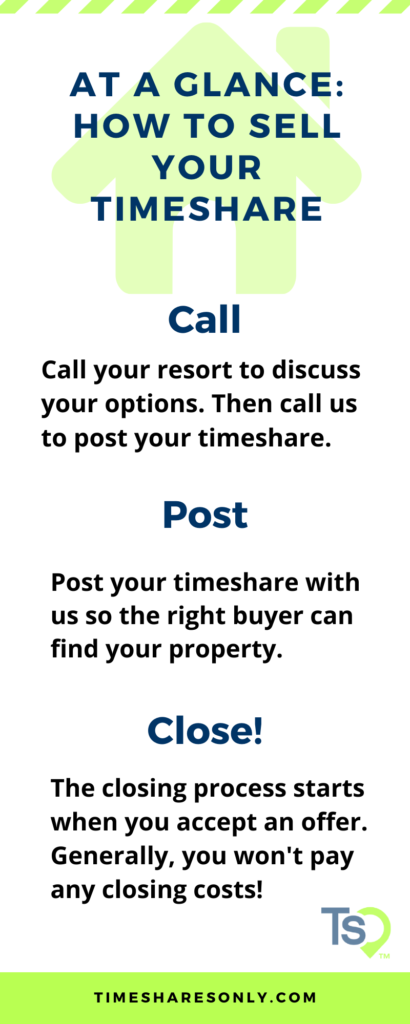 Now that you know a little bit more about the options available to you, we can discuss what selling a timeshare entails. One of the most important factors in finding a buyer for your timeshare is getting eyes on it. At Timeshares Only, we work hard to bring awareness to timeshare resales as an option for owners. Our extensive network has helped owners sell their timeshare interests for over 25 years.
If you choose to post your Breckenridge timeshare with us and it receives an offer, we'll let you know. You can then decide if you'd like to negotiate the sale on your own or work with a trusted resale brokerage. Our partner brokerage Fidelity Real Estate has helped many buyers and sellers close their timeshare sales. We can refer you to their services when the time comes if you'd like.
Contact Timeshares Only
While no one can guarantee a timeshare sale, we can help you take the first step in posting it online. As members of ARDA, we abide by strict honesty standards, and transparency is always our goal.
After calling your resort and discussing your options, feel free to give us a call so we can go over the solutions we have for you. We are open Monday through Friday from 9 am to 9 pm EST. Give us a call at 1-800-610-2734.
Sell Your Timeshare With Us