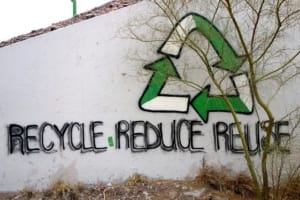 The American Resort Development Association (ARDA) recently announced that their members are making a conscious effort to "Go Green". These six eco-friendly resorts take pride in their community and want to make it a better place.
Franz Hanning, the President and CEO of Wyndham Vacation Club and ARDA Chairman, states in his blog article: "I firmly believe that our industry is a leader when it comes to 'going green.' Re-using and recycling to avoid waste and pollution in addition to adding in-unit energy efficient and water-saving devices are at the forefront of new timeshare construction and renovations around the world." He also states that if eco-friendly resorts continue to incorporate and expand on these practices into the future, it will be the key to the timeshare industry's success.
Marriott Vacation Club Sets an Example
Search Marriott Vacation Club Resorts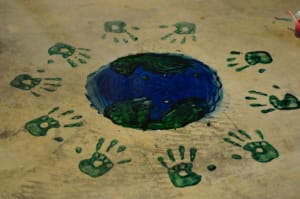 Marriott Vacation Club partners with Clean The World, a group that recycles partially used soap and other toiletries from various resorts in the United States. The group then distributes newly made soap and toiletry kits to underprivileged communities that lack these very basic, necessary items.
"Marriott Vacation Club, our first timeshare partner, is a prime example of the true commitment we witness among our partners with regards to sustainability and social responsibility," said Shawn Siepler, the CEO and co-founder of Clean The World. In just two months, 500 Marriott Vacation Club owners donated 16,918 bars of new soap to go to the underprivileged. 43 Marriott resorts have participated in the campaign and have noted over 9,800 pounds of soap and 6,100 pounds of bottle amenities they donated. Because of this, more than 52,500 clean bars of soap and hygiene kits have been shipped to 55 different countries. By donating all of this, Marriott's eco-friendly resorts eliminate eight tons of waste from landfills across the country.
Bluegreen Resorts Are Always Eco-Friendly
View Bluegreen Resorts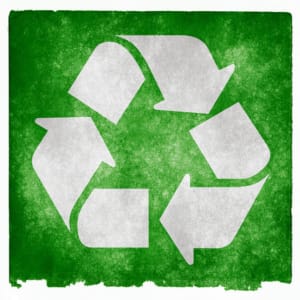 It's no secret that Bluegreen Vacations like to take up sustainable practices. They are known for using supplies in their resorts that have been made from only recyclable materials. Additionally, their guest rooms each have a master switch that completely cuts off the unit's power when it's not occupied. Also, at their Hammock Marathon resort, they use non-toxic cleaning supplies that are environmentally friendly. Bluegreen has employee meetings in which they discuss their sustainability practices, innovations and ideas on furthering their eco-friendly resort initiatives.
This Californian Management Company offers 15 resorts for over 50,000 owner families in the U.S. and Canada. Grand Pacific started the "Going Green Squad," a group that is completely dedicated to being environmentally friendly. The Carlsbad Inn Beach Resort single-handedly collected 1,000 bottles that were on their way to landfills and gave them to an artist who turns plastic into masterpieces.
Wyndham Eco-Friendly Resorts
View Wyndham Resorts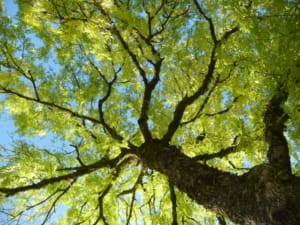 Wyndham is known for its appreciation of nature by supporting the Arbor Day Foundation. Their resorts serve Arbor Day coffee, organically grown in rainforests. Every cup served helps protect the trees, and also helps local farmers earn a fair wage, receive an education and access to healthcare. To date, Wyndham has purchased over 28 million square feet of the rainforest. In addition, Wyndham has launched the Wyndham Million Tree Project. This project is a stunning initiative that strives to plant one million trees throughout U.S. national forests, replacing trees destroyed in forest fires. Wyndham also uses Eartherapy personal productions, an environmentally friendly company that uses biodegradable packaging.
Eco-Friendly Resort: Orange Lake Resort Sustainability
View Orange Lake Resort
Orange Lake recently implemented a resort-wide recycling program that provides guests with green bags in their villas to help organize paper, plastic, metal and glass products to recycle. According to Orange Lake's partner, Waste Management, the recycling program has already saved 208 cubic yards of landfill. The idea was first introduced in 2011 at one resort, and then successfully implemented in every property by 2012. Orange Lake has also saved 258,576 kw-hours of electricity, 357,000 gallons of water, and 1,224 gallons of gasoline per quarter. The resort produced a video for their guests that explain what a positive impact recycling has on the world.
Interval International
Visit Interval International Online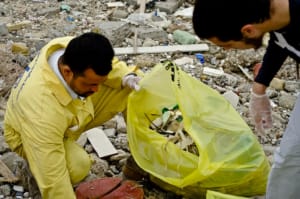 Interval International's Singapore staff participates in the International Coastal Cleanup Day the East Coast. Even with the intense heat, volunteers gathered 614 pounds of trash and subsequently cleared an entire mile of coastline. The International Coast Cleanup is an event that takes place annually in more than 70 different countries. Not to mention, the basis of the program is to collect data on and move debris from the shorelines, waterways, and beaches all over the world.
Saving You Some Green
Not only does the Timeshare industry going green help the environment, but it also helps your wallet! By being conscious about helping out the community and world, timeshare resorts save money on maintenance fees and other costly practices. Because these resorts don't waste water and electricity, monthly bills are way lower as a result. Next time you visit your timeshare resort, ask what environmentally-friendly projects they participate in and how you can help!
Sign-up below to stay up to date with the latest eco-friendly resorts