Costa Rica is a Central American country that millions of people travel to each year. With its lush rainforests and beautiful beaches, it's no wonder Costa Rica is the most visited country in Central America! The diverse terrain of the country lends itself to many types of adventures for visitors to experience. With stunning natural beauty, rich culture, incredible cuisine, and not to mention amazing timeshare resorts, Costa Rica is the spot for unforgettable vacation memories. Whether you are looking to buy or rent a timeshare in Costa Rica, you are guaranteed to be dazzled by the stunning landscapes and beautiful culture.
About Costa Rica Timeshare

Costa Rica occupies a 200-mile wide portion of Central America, extending from the Pacific Ocean to the Caribbean Sea. Although this country is only 20,000 square miles, it offers forests, volcanoes, beaches, and rivers that run through mountains. Due to the fact that Costa Rica is quite small, visitors can experience a variety of landscapes in one day. The people of Costa Rica are doing their best to protect their beautiful country that contains 5% of the world's biodiversity, despite only making up .003% of the planet. In fact, 26% of the country is made up of conservations areas.
Diversity isn't exclusive to the landscapes of Costa Rica. Costa Rican culture reflects the racial diversity of the country. There is a lot of European influence in everything from the official language, Spanish, to architecture and cuisine. You'll find lots of Caribbean and indigenous Costa Rican influences as well, predominately in food and celebrations.
Why Do People Love Timeshares in Costa Rica?
Costa Rica is rich in culture and diverse in landscape, so there is so much for visitors to experience! Visiting timeshares in Costa Rica means that travelers get to explore all day, then return to a comfortable and spacious villa for the night.
Explore The Beauty of Costa Rica
There are many ways for visitors to explore Costa Rica's lush landscapes. Of course, hiking through the winding mountain trails or through one of the many national parks is a beautiful way to immerse yourself in nature. For a more unique way to see spectacular views, consider taking a horseback tour up and down the steep trails or on the beach. Ziplining is a very popular option for tourists in Costa Rica and is a more adventurous way to enjoy nature. You can zip through the lush forests to see more than 400 species of birds, zip over the rivers of the Osa Peninsula, or go on a high-speed (55mph!) zipline over the Central Valley. Of course, even taking a day to just laze on the beach will still be full of spectacular views with unforgettable sunrises and sunsets.
Celebrate Costa Rican Culture
As mentioned, Costa Rica is rich in culture and there are many opportunities for visitors to immerse themselves in the local culture. For a more traditional and educational experience, there are plenty of museums that celebrate the art and history of Costa Rica. To support the local communities, head to a farmers' market or artisan fair. There you can show your appreciation for local farmers and artisans by enjoying fresh produce or taking home a one-of-a-kind souvenir.
For a vibrant celebration of culture, Costa Rica has many festivals throughout the year that are jam-packed with music, dancing, and food! One of the biggest festivals is Palmares, which kicks off with a soccer game and lantern parade. The fun continues with the sounds of Costa Rica's most popular musicians. The biggest highlights of the festival are the bullfighting event and the horse parade, which has thousands of participants trotting through the festival. Of course, it wouldn't be a festival without food, drinks, and fireworks!
Enjoy the Cuisine of Costa Rica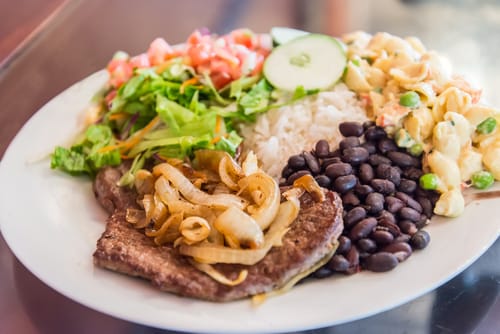 Traditional Costa Rican cuisine is known for its use of fresh ingredients. You'll often see rice and/or black beans in meals. One of the most common dishes found in Costa Rica is Casado. Casado is a plate of many different foods, including rice, salad, plantains, and meats. Depending on where in the country you order, the meat in your Casado will vary. If you'd like to try this dish on your trip to your Costa Rica timeshare, you're likely to find it in many restaurants because it's one of the most traditional dishes in the country. Visit La Criollita in San Jose for delicious traditional Costa Rican dishes and mingle with the locals who frequent the restaurant.
Timeshare Resorts in Costa Rica
Breeze Private Residence Club at Pacifico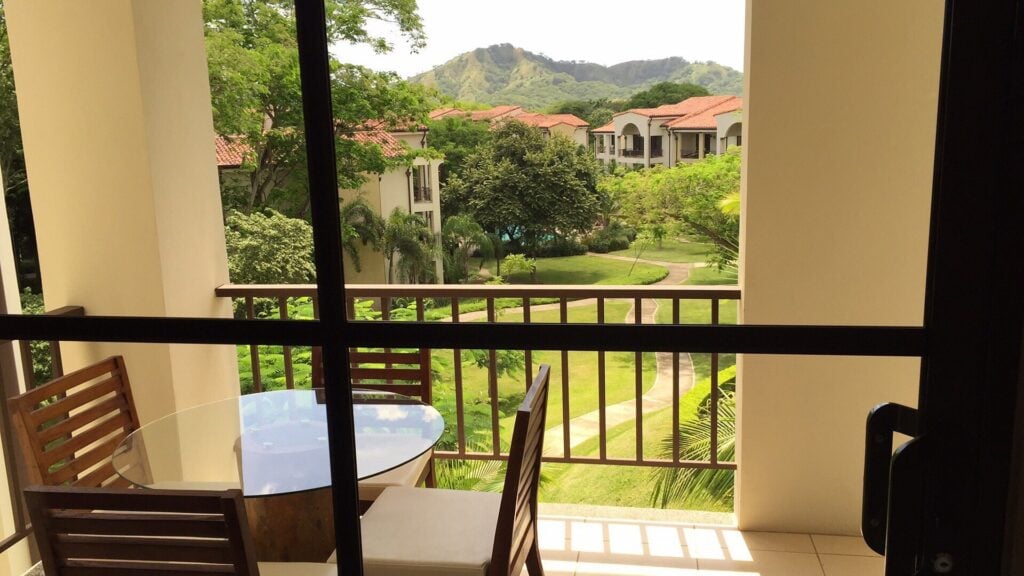 Breeze Private Residence Club at Pacifico is known for being one of the most exclusive residential areas of Playas del Coco. This Gold Crown RCI resort offers condo-style units ranging from one to three bedrooms, accommodating up to eight people. The spacious living areas include flat-screen TVs, granite countertops as well as fully-equipped kitchens with granite countertops and updated appliances. Each room also offers a private bathroom. On-site, enjoy swimming pools, bar/lounge as well a fitness center with classes, free weight, aerobic and anaerobic. In addition, there is a spa that offers body treatments, massages, facials and nail services. Nearby the property is everything you could need on a beach vacation, such as golf, fishing, nightlife, supermarkets, dining options and so much more.
Barcelo Playa Tambor Resort and Casino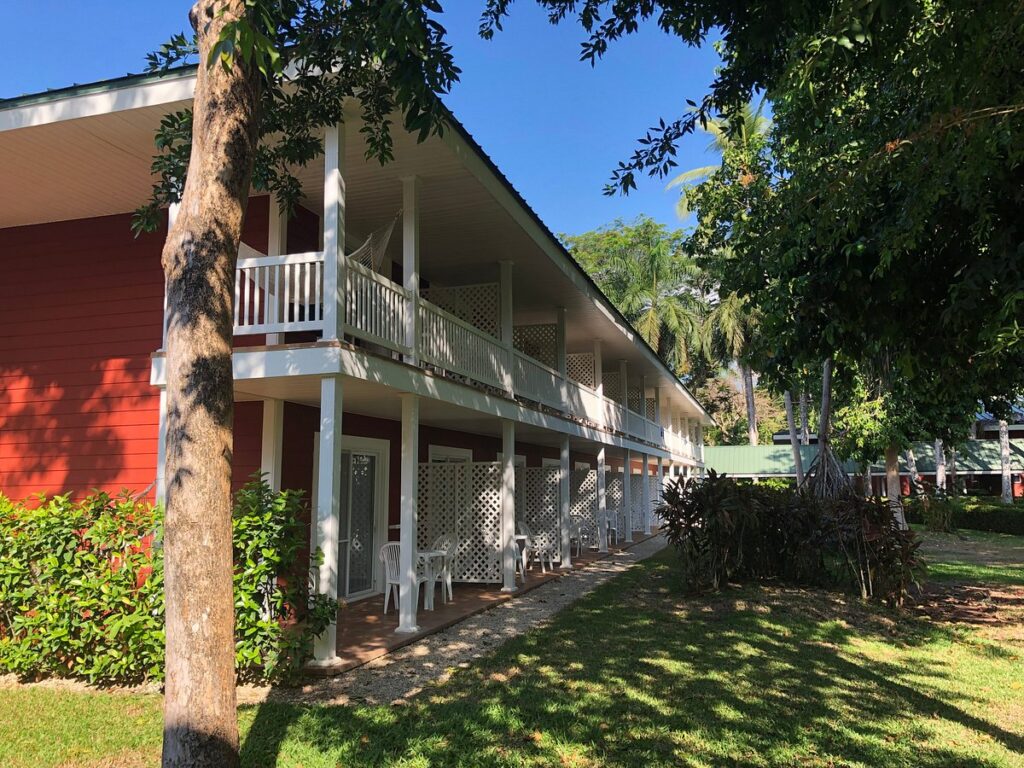 Barcelo Playa Tambor Resort and Casino is one of the premier all-inclusive resorts in Costa Rica. The resort overlooks the stunning Tambo Beach on the coast of the Pacific Ocean. Enjoy all types of water sports at the resort, including windsurfing and kayaking. The resort provides entertainment throughout the day, from live music to organized beach activities for kids to the El Rancho nightclub. The whole family will love the sprawling swimming pool with a waterfall. Barcelo Playa Tambor offers endless options for food and drinks, including three restaurants and a few bars throughout the resort. Enjoy a pamper session at U-Spa or play a round of golf at Los Delfines Golf Club, which is just moments from the resort. Relax in your timeshare villa and take in the majestic views of Costa Rica from your private terrace.
Villas Sol Hotel & Beach Resort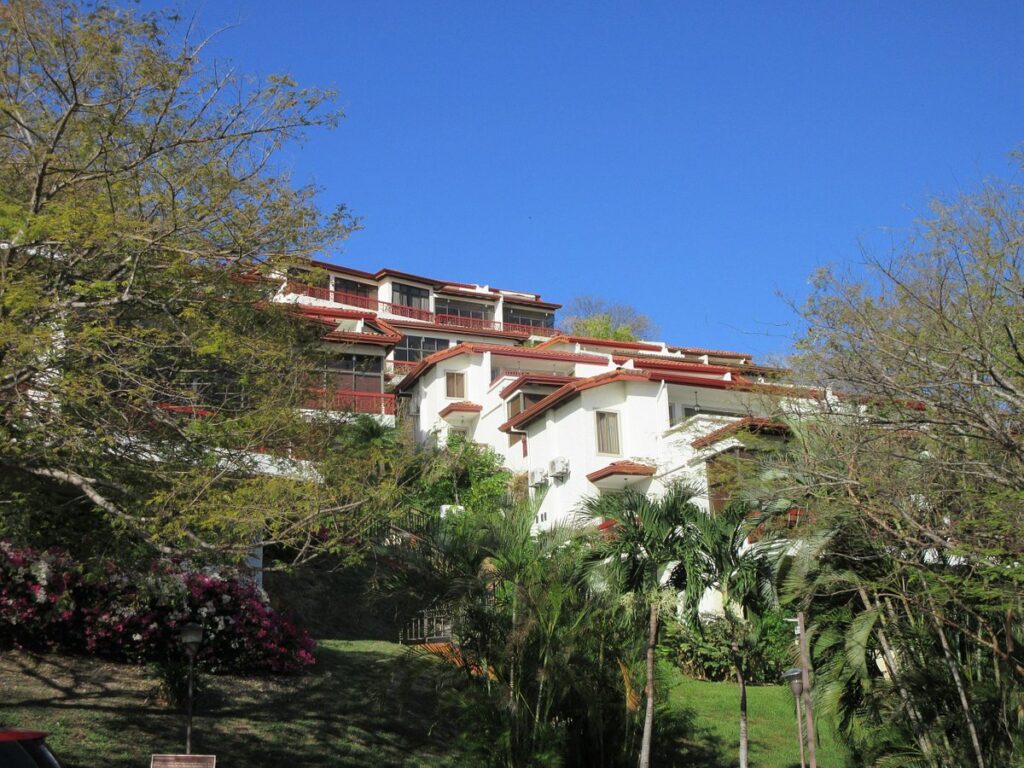 Villas Sol Hotel & Beach Resort sits hillside overlooking a pristine beach. This all-inclusive luxury resort is surrounded by lush tropical forests, making it a perfect secluded place to relax and revitalize. Although this resort's location is serene and quiet, it's still conveniently just 20 minutes from the airport. The restaurants and other social areas are specially designed to offer stunning views of the surrounding landscapes. The spacious timeshare villas at this resort include marble bathrooms and terraces with unforgettable views of the Costa Rican mountains or ocean. The resort provides shuttles down the hills to the beach. Guests can also relax at the poolside bar to unwind and take in the amazing views. There are a few dining options at Villas Sol resort, but Heliconia restaurant is a must-do. The restaurant offers a fusion of cultures through unique gastronomic delicacies, so you'll enjoy a unique and unforgettable dining experience.
Westin Reserva Conchal, An All-Inclusive Golf Resort & Spa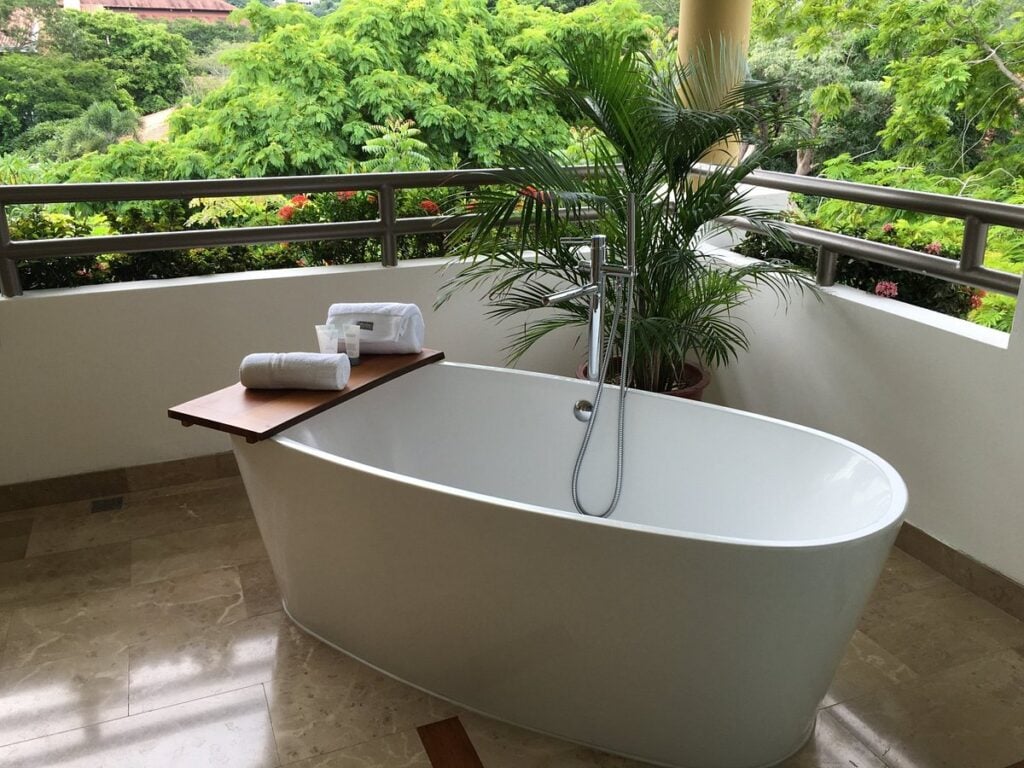 Westin Reserva Conchal is an all-inclusive golf resort & spa found nestled in between lush Costa Rican forests and sandy beaches. The resort features a lagoon-style pool, which is one of the largest freshwater pools in Central America. The pool boasts a whirlpool and a kids' pool, so everyone can enjoy some fun in the sun. An 18-hole golf course provides stunning views and is a challenge for even the most experienced players. The resort also has a kids club, designed to educate little ones through exploration and creativity. When the kids are busy, adults can fully unwind with a massage or facial at the Heavenly Spa. The resort offers buffet dining as well as a la carte dining, so everyone can find something to snack on all throughout the day. Recharge in your spacious timeshare villa and get a good rest before another big day of Costa Rican fun.
Bahia De Los Delfines
Barcelo Los Delfines Golf and Country Club is a gorgeous jewel overlooking a four-mile stretch of pristine Tambor beach. The 68 luxury villas overlook the championship golf course and provide a full kitchen and lounge area. Amenities include private beach access, golf, swimming pools, buffet restaurant "Los Delfines," disco, snack bars, sand court volleyball and planned activities. All-inclusive programs are also available for your convenience. Not to mention, this resort lies within a half-mile of Tambor airport, making traveling easier. In addition, this resort is surrounded by a magnificent 9-hole golf course, a clubhouse with a wide range of services and a shopping center. Bahia Ballena in Nicoya Peninsular is the ideal location for those who love golf, surfing, golfing a well as nightlife. Nearby you can enjoy visiting Tortuga Island, Cabo Blanco Nature Reserve, Curu National Park and the small village of Montezuma.
Timeshares For Sale and Rent in Costa Rica
Are you ready to start vacation ownership at a timeshare resort in Costa Rica? If so, you've come to the right place! Firstly, browse our selection of available resorts in Costa Rica to buy or rent. Then, when you've found one that you love, simply make an offer! Don't worry if you have questions because we are here to help! Our team of timeshare experts has the connections and experience to make this process seamless, so contact us! Call 1(800) 213-7733 today!