There are so many options to consider and destinations to choose from when it comes down to the best timeshare resorts. Are you planning your next family vacation, or perhaps deciding where to use your vacation club points next? In hopes of helping you find the timeshare you love, we've compiled a list of the ten best timeshares owners love in the most popular timeshare destinations. In no particular order, of course.
1. Hyatt Windward Pointe Resort
Best Timeshare in Key West, Florida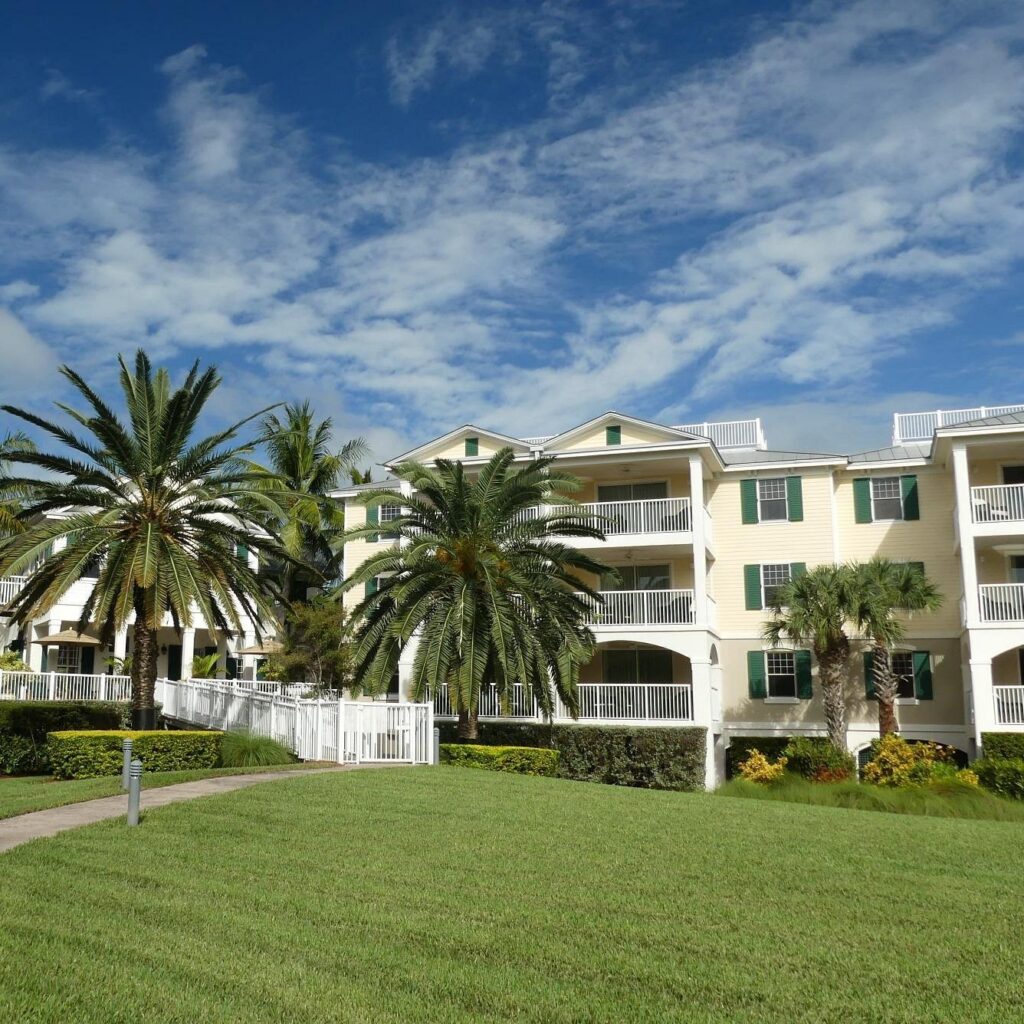 Found in the Florida Keys is the Hyatt Windward Pointe Resort, undoubtedly the true definition of luxurious relaxation. Key West is primarily known for its beautiful coral reefs, which are perfect for diving, as well as snorkeling. It's also home to some of Florida's most beautiful beaches. Owners love Key West but what they really love are the timeshares found in Key West.
To kick off our list of the 10 best timeshares owners love is the Hyatt Windward Pointe Resort. This beautiful property is just minutes away from Mallory Square. It's the perfect spot to watch the sunrise and sunset. With various on-site amenities and services to enjoy, this beach getaway is perfect for any timeshare owner. It's the home away from home you've been looking for.
If you're looking to buy a timeshare resale property, start by looking in Key West, Florida and check out Hyatt Key West resorts!
2. Ocean 22 By Hilton Grand Vacations
Best Timeshare in Myrtle Beach, South Carolina
If you're looking for a brand new resort that offers all of the Hilton luxuries, Ocean 22 by Hilton Grand Vacations is the resort for you. Myrtle Beach is a sought-after vacation spot on South Carolina's Atlantic coast and one of the most popular timeshare destinations. Not only is it the hub of the Grand Strand, a 60-mile string of beaches, but it's also home to some of the best-designed golf courses in the U.S. Along the miles and miles of beaches, you can find fun from AM to PM, including delicious drinks as well as exquisite food.
Speaking of drinks, Ocean 22's lobby lounge or poolside bar are the perfect places to wind down with a drink in hand. For some added bonus, a stay at Ocean 22 grants you free access to water parks and golf. One to three-bedroom suites, some with beach views, and an endless list of onsite amenities make this an obvious choice for your next family vacation or your next timeshare resale purchase. Go check out available timeshares for sale at Ocean 22 By Hilton!
3. Marriott Lakeshore Reserve
Best Timeshare in Orlando, Florida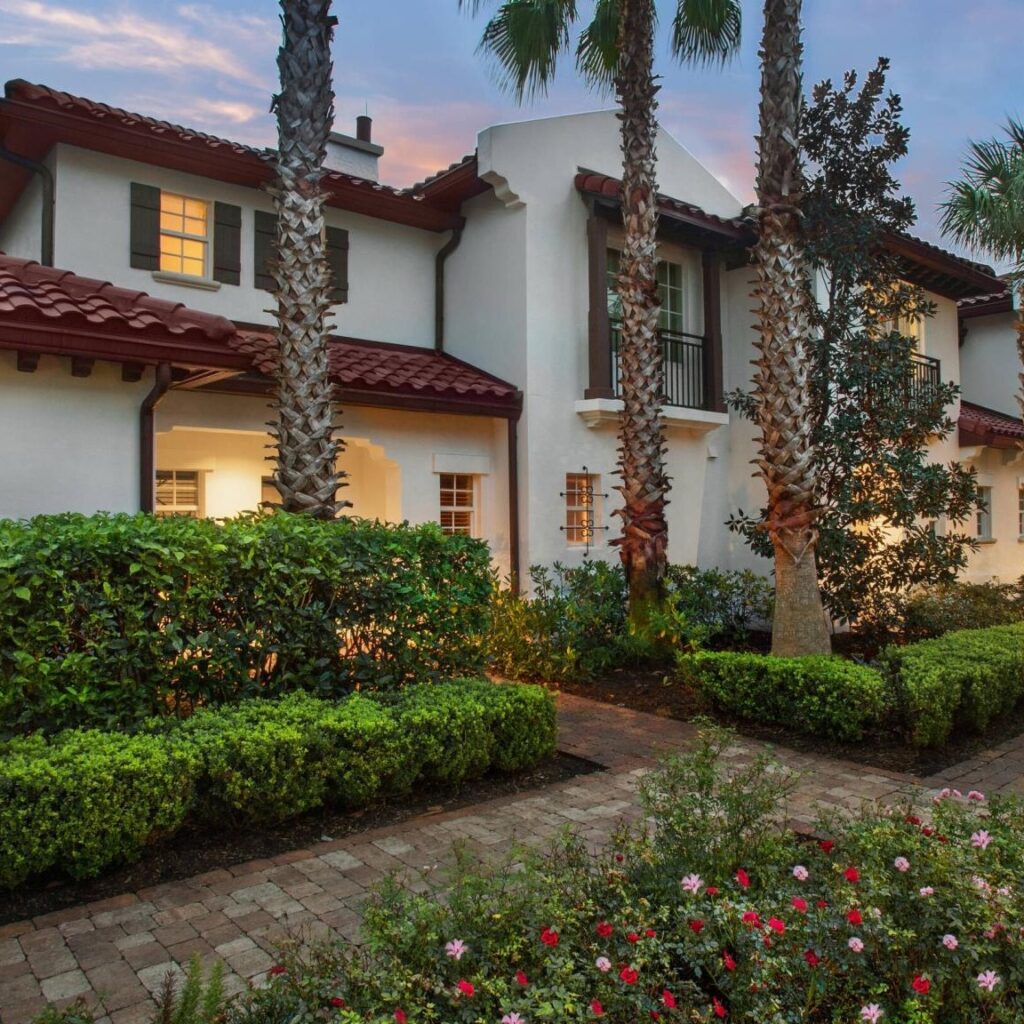 Looking to visit one of the world's most desired destinations? Look no further; located in Orlando, Florida is the elusive Marriott Lakeshore Reserve. Marriott's Lakeshore Reserve is a beautiful vacation ownership resort with gorgeous architecture surrounded by tropical landscaping. Accommodations include two- & three-bedroom villas and two- & three- bedroom multilevel townhomes. Amenities include two pools, including a zero-entry pool, pool bars, waterslides, seven themed gardens, fire pits, shuffleboard courts, barbecue areas, and so much more. In the heart of the city beautiful, this timeshare resort is a favorite amongst owners, and within reason.
Orlando is one of the most popular timeshare destinations because it hosts some of the world's biggest and best theme parks. This piques timeshares owners' interests.
Want to explore ownership of this slice of heaven? Go check out timeshares for sale at The Marriott Lakeshore Reserve!
4. Hilton Grand Vacations Sedona Summit
Best Timeshare in Sedona, Arizona
Arizona is known for its beautiful red rock mountains and ultimate desert escapes. An oasis amid the Arizona desert, you can find the Hilton Grand Vacations Sedona Summit. This resort offers no shortage of breathtaking views as well as a breathtaking stay. Here you can find both indoor and outdoor amenities that satisfy every whim. We can't forget to mention the six hot tubs found at this resort, perfect for ultimate relaxation.
Look no further for the perfect desert escape!
5. Limetree Beach Resort by Club Wyndham
Best Timeshare in St. Thomas
Guests can enjoy all the island attractions St. Thomas offers at Limetree Beach Resort by Club Wyndham. This resort is also the perfect spot to hide away from the crowds on the secluded Caribbean shore. With plenty of activities on-site and not too many tourists, this Caribbean timeshare is the perfect place to unwind. There is much to do at this resort, whether you want to lounge by the beach, swim in the pool, or play tennis.
In addition, St. Croix and St. John are just a quick ferry away from beautiful St. Thomas. There are over 40 beaches to explore on St. Thomas, including the most notable Linquist, Coki, and Magen's bay. This is also an ideal location for those wanting to travel without the hassle of a passport. If you are looking for a Caribbean timeshare to rent or buy, this is the place to be.
6. Bluegreen Resorts, Wilderness Club At Big Cedar
Best Timeshare near Branson, Missouri
Venture out to the quiet and calm town of Ridgedale, Missouri. Ridgedale is famously known for Top of the Rock, a mountaintop area with views of Table Rock Lake. This getaway is great for outdoor lovers who enjoy hiking, cycling, or even golf. Found just 10 miles south of Branson, Wilderness Club at Big Cedar, a BlueGreen Resort, blends the natural beauty of the Ozarks with luxurious service.
Here you can elevate your vacation experience, ranging from cozy studios to spacious one-and two-bedroom lodge suites to roomy cabins. This resort is perfect for reunions and extended family vacations with options like those!
Ready to experience why this resort is on our list of the ten best timeshares owners love? Browse Wildnerness Club at Big Cedar timeshares for sale.
7. Wyndham Oceanside Pier Resort
Best Timeshare in San Diego, California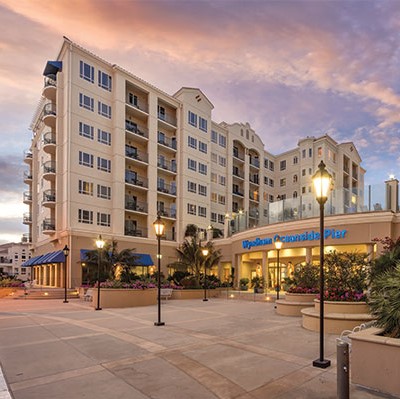 Northern San Diego is where you'll find the historical Oceanside Pier, one of the most iconic landmarks in the city. This pier is perfect for a leisurely stroll, fishing, or grabbing a bite to eat at the charming restaurant located at the very edge of the boardwalk. Just along the coast where the pier is located, you can find the Wyndham Oceanside Pier Resort.
This beachside resort is perfect for those who want to be close to the fun. The accessibility to the pier offers daytime and nighttime fun for all. All of the units found at this resort come equipped with full kitchens and a washer/dryer. All great features for a home away from home in the golden state! It's no surprise California is one of the most popular timeshare destinations.
Be sure to check out timeshares for sale at Wyndham Oceanside Pier Resort for your next California vacation.
8. Westgate Park City Resort and Spa
Best Timeshare in Park City, Utah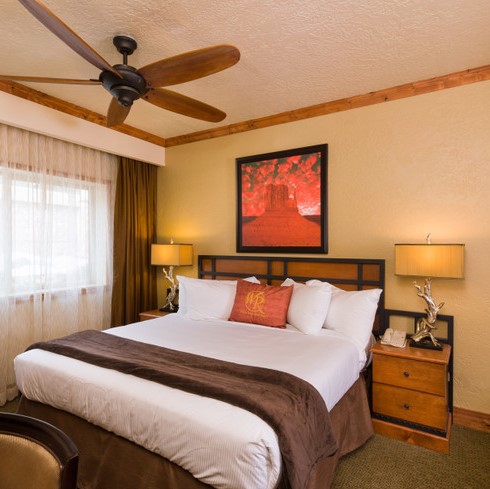 Park City, Utah is known as "Winter's Favorite City." Park City is most known for its ski resorts, food, drinks, and local events for the whole town to enjoy. One of the most well-known perks of visiting this ski town is staying at the Westgate Park City Resort and Spa.
Where luxury and fun meet, Westgate Park City Resort and Spa resort has world-class amenities and lavish accommodations, accompanied by a Serenity spa for maximum relaxation. On that note, if you're less into relaxing and more interested in hitting the slopes, enjoy the breathtaking view at the top of top-rated slopes.
See available timeshares for sale at the Westgate Park City Resort and Spa!
9. Grand Colorado On Peak 8
Best Timeshare in Breckenridge, Colorado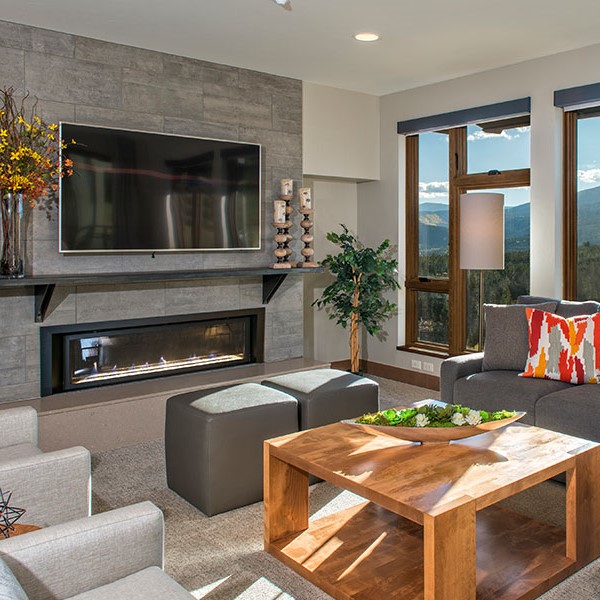 Luxury skiing amidst the Rocky Mountains, rustic and comfortable accommodations, and historic attractions—you'll find all that and more at Grand Colorado on Peak 8. This is not only one of the best timeshares in the United States, but it is also located in a top ski resort town. Breckenridge, Colorado is one of the most popular timeshare destinations. It's known for its world-famous for its snow-covered mountain peaks and being a great outdoors adventure land.
Grand Colorado On Peak 8 offers design with luxury and comfort in mind. With unique features like fireplaces, private balconies, grand kitchens, spa tubs, and steam showers, you can enjoy the true luxuries of Breckenridge.
10. Marriott Phuket Beach Club
Best Timeshare in Thailand
Found in South East Asia is the beautiful country of Thailand. Thailand is known for its tropical beaches, opulent royal palaces, ancient ruins, and so much more. In Mai Khao beach in Phuket, you can find the Marriott Phuket Beach Club.
This resort allows you to explore exotic sights while offering all the amenities needed for a relaxing getaway. The grounds of the Marriott Phuket Beach Club are sculpted with tropical landscaping, water gardens, and delicate flowers to create an atmosphere of unmatched beauty. Better yet, enjoy a dip in the pool while overlooking the Andaman Sea.
If you're wondering what owners love about this resort or why it's one of the ten best timeshares owners love, it's quite hard to narrow down that list. Full-service villas, beautiful flora and fauna, and serene beach views, what's not to love about this Marriott Vacation Club resort?
Browse The Best Timeshares to Buy Resale
Looking to dive into vacation ownership? The best place to start is by browsing our timeshare resale market, with hundreds of great deals at the best timeshare resorts or vacation clubs. Skip the search and find exactly what you're looking for when you call us at 1-800-213-7733.