As the United States' eighth largest city, it's no surprise that San Diego has a lot to enjoy. From the excitement of Legoland and Seaworld to the iconic sights of the San Diego Zoo and Balboa Park. San Diego is one of California's most active and exciting vacation spots. With so much to see in the city, planning out your trip is very important. You'll want a place to stay that has easy access to all of the attractions in the city. Not to mention, while you'll be exploring the city for most of your vacation, you'll still need cozy accommodations and good amenities. Fortunately, there's a resort that stacks up to all those needs: Marriott Vacation Club Pulse San Diego. Today we're going to cover just what makes this the perfect home away from home in San Diego.
Amenities at Marriott Vacation Club Pulse San Diego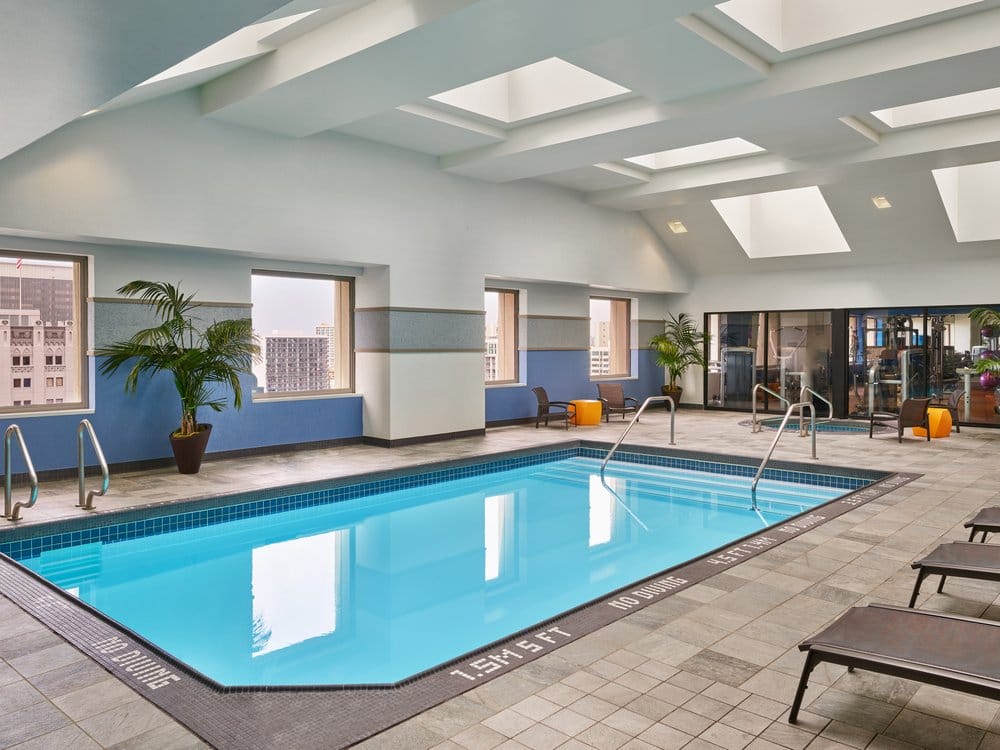 While your time outdoors is the main focus, that doesn't mean your stay at the resort can't be a highlight of the trip. Marriott Vacation Club Pulse San Diego knows this and features plenty of amenities to help you enjoy your stay. Keep up with your routines even on vacation with the state-of-the-art fitness center, which has ellipticals, free weights, strength equipment, and more. After a day in the California heat, cool off in the indoor pool or whirlpool. There's even a hot tub if you'd like something a bit warmer. A dry cleaning service is available for your clothes, so you won't have to worry about doing laundry when you get back home. Finally, treat yourself to fresh American cuisine at SHAKE. This restaurant and bar is open for breakfast, lunch, and dinner. Plus, SHAKE serves signature cocktails and a wide selection of wines. 
Accommodations at Marriott Vacation Club Pulse San Diego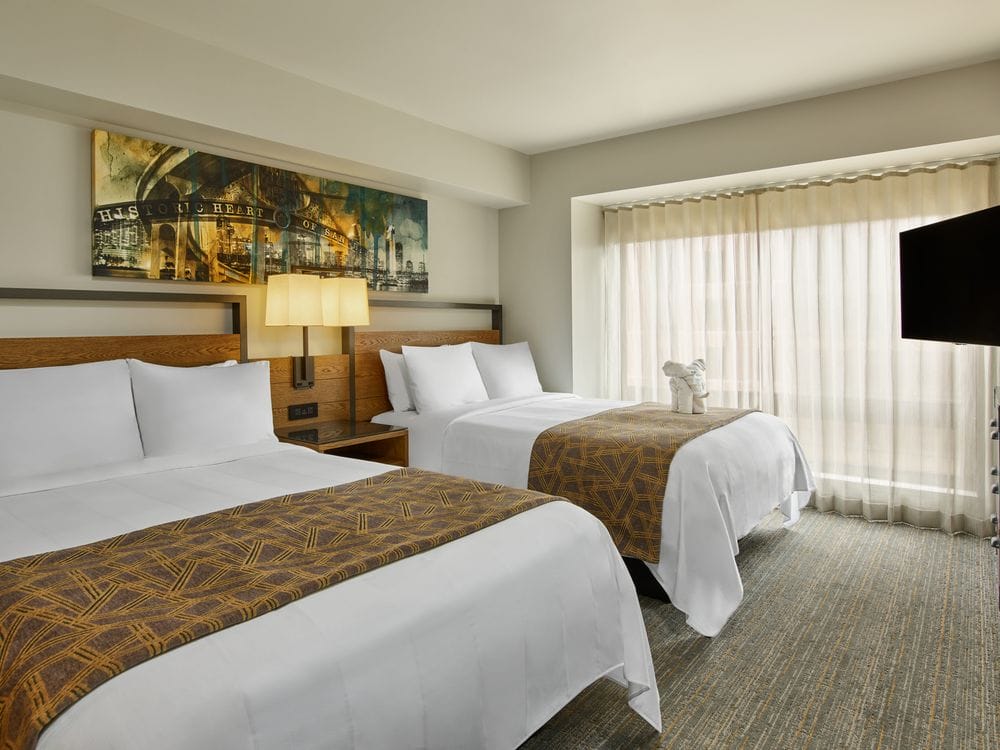 For accommodations, Marriott Vacation Club Pulse San Diego focuses on quality over quantity. Guests have their choice of a regular suite or two–bedroom connecting suite. The regular suites vary from featuring a king-sized bed to two double beds, but all of them come with a sofa bed. Overall, these suites can accommodate up to four guests. Additionally, some of these suites have a great view of the city. So you'll be able to gaze out over the beautiful San Diego skyline whenever you want. The two-bedroom connecting suite has even more to offer. This suite comes with a king-sized bed, two double beds, and two sofa beds. As a result, it can house ten guests. If you're planning to travel with a big group, this suite is definitely your best option! These suites range in size from 430-844 square feet, so you'll have plenty of room to stretch your legs.
Things to Do Near Marriott Vacation Club Pulse San Diego
One of the biggest advantages of staying at this Marriott Vacation Club timeshare is that you'll be right next to all the action. So, here are just a few of the great attractions near the resort. 
Legoland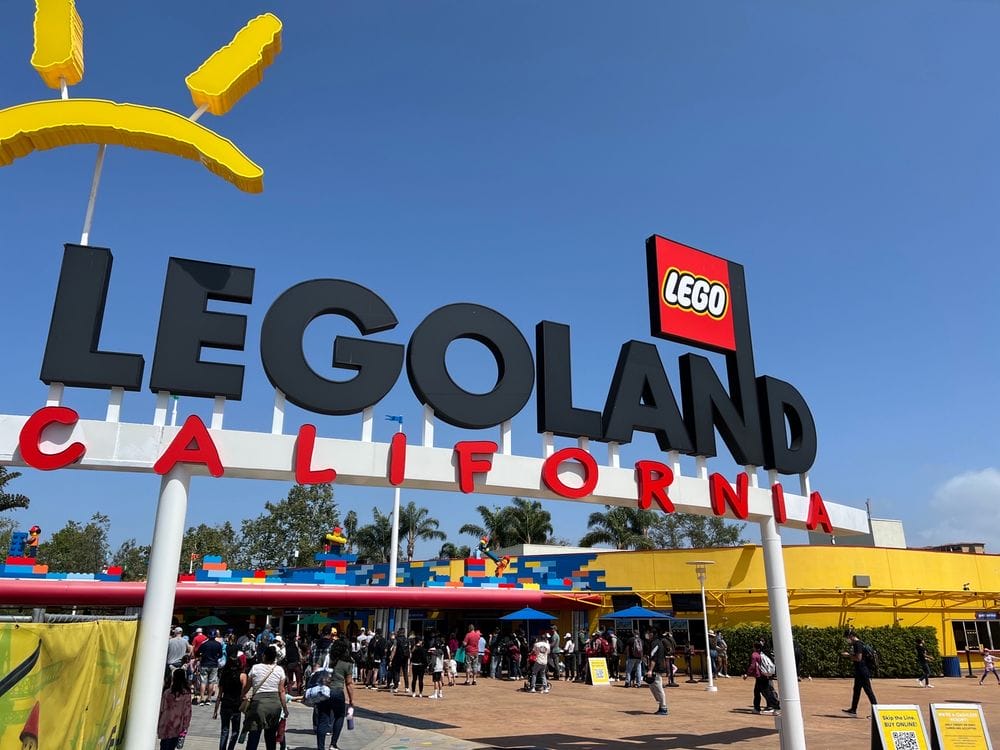 If you're looking for family-friendly fun, you can't go wrong with Legoland. Located just 35 minutes away from Marriott Vacation Club Pulse San Diego, this amusement park is great for kids and adults alike. The little ones will love rides like the Technic coaster or the dragon, which are just fast enough to be exciting without getting scary. Meanwhile, adults and older kids will be impressed by the elaborate lego construction pieces scattered across the park. Legoland is filled with more than 60 rides, all of which are perfectly kid-friendly. Highlights include Lego City, Deep Sea Adventure, Lost Kingdom Adventure, and Splash Battle. Once you're done exploring the main park, be sure to stop by the water park to cool off. The lazy river and water slide are some standouts that can't be missed.
Seaworld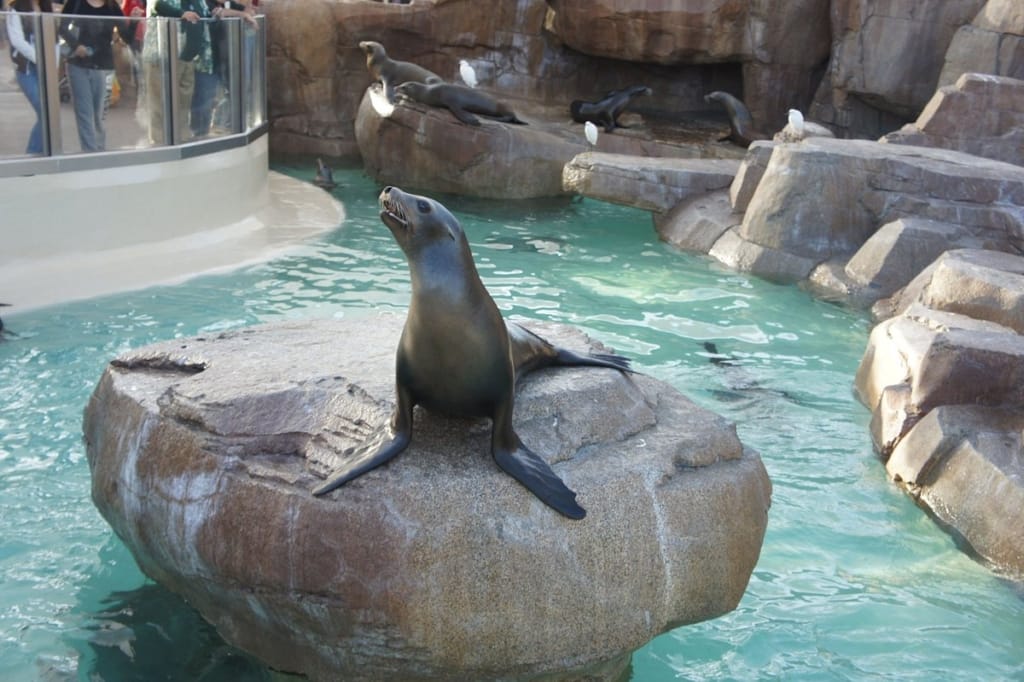 While Legoland is great, there's another park even closer to Marriott Vacation Club Pulse San Diego: Seaworld. Seaworld is just 12 minutes away from the resort, so it's an even easier drive! The park features tons of sea animals like sharks, beluga whales, walruses, and penguins to observe. In fact, there are even interactive exhibits like Bat Ray Shallows, tidepools, and Sea Lion Point, where you can interact with marine life. With that said, there's more to Seaworld than the animals themselves. This park has 17 rides and roller coasters to enjoy! Many of these rides are pretty fast-paced and intense. Seaworld even has the tallest, fastest, and longest dive coaster in all of California: Electric Eel. Other must-see rides include Journey to Atlantis, Tidal Twister, and the upcoming Arctic Rescue. You should also check out SkyTower for its breathtaking views up to a hundred miles in every direction.
San Diego Zoo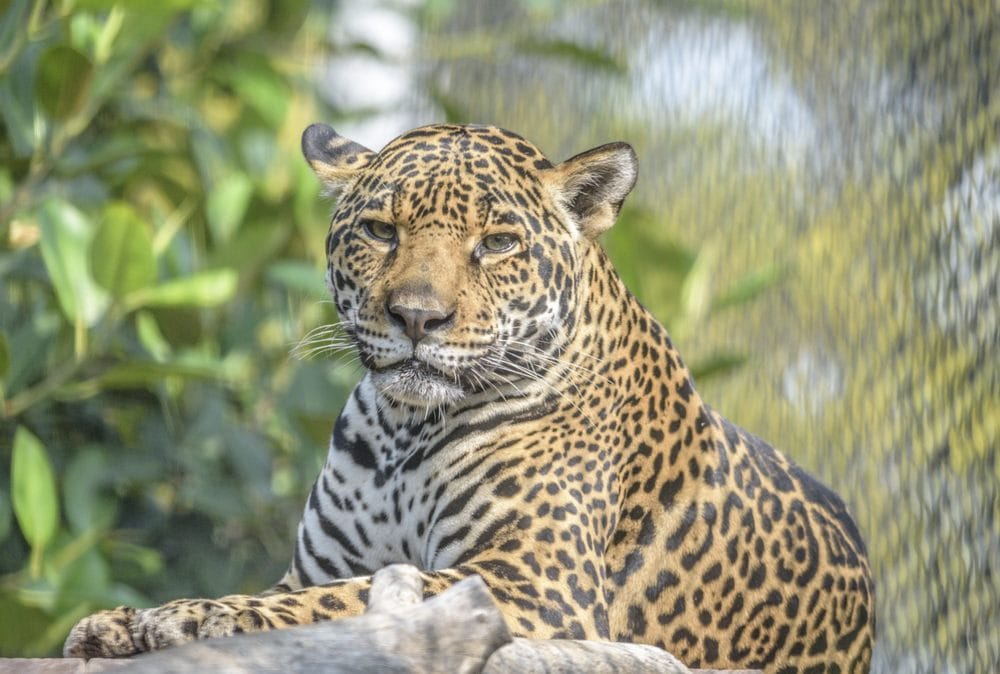 Just seven minutes away from Marriott Vacation Club Pulse San Diego lies the San Diego Zoo. This iconic zoo houses 4,000 animals of over 650 species and subspecies on 100 acres of Balboa Park. There are exhibits with leopards, anacondas, elephants, and more. If you want to get up close and personal with these animals, the Wildlife Explorers Basecamp is perfect for you. This three-acre special area is filled with nature play areas that match the habitats of animals found at the zoo. From the reptile house with some of the zoo's most beloved scaly creatures to the rainforest filled with caimans and tortoises, there's plenty to enjoy at the zoo. 
Balboa Park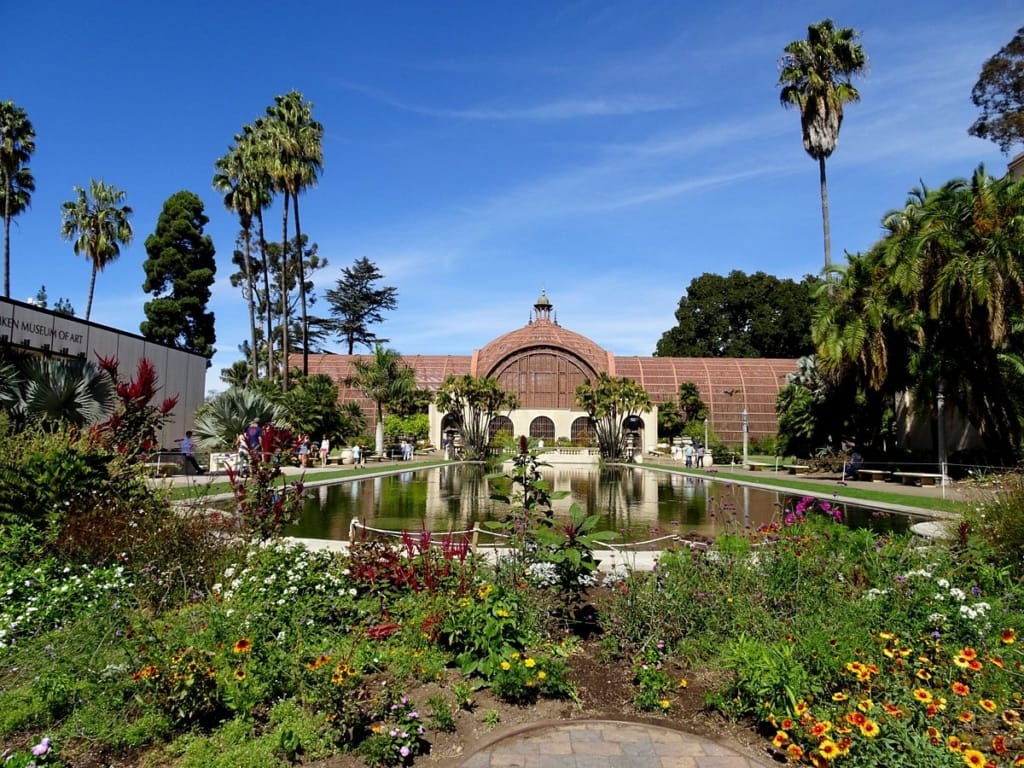 The San Diego Zoo may be the most iconic part of Balboa Park, but it's far from the only thing worth seeing. Balboa Park is home to plenty of attractions. Anyone with a curious mind and an interest in learning should visit the Air and Space Museum, Fleet Science Center, and the Museum of Natural History. If you'd like to know more about other cultures, the Japanese Friendship Garden and Centro Cultural de la Raza are must-see stops on your trip. These two attractions are celebrations of Japanese and Chicano, Latin, and Indigenous cultures, respectively. Finally, if you love live performances of theater and music, you have to check out the Old Globe and the Starlight Bowl. The Old Glove is an award-winning theater featuring plays and musicals from every period of history. Meanwhile, the Starlight Bowl is an outdoor amphitheater that highlights rising stars in the field of music. 
Selling or Renting Out Your Marriott Vacation Pulse San Diego Timeshare
While there's a lot to love about Marriott Vacation Pulse San Diego, you may find that you no longer want to use your timeshare there. If that's the case, Timeshares Only is here to help! We have 25 years of experience helping owners like you sell their timeshare. We'll work with you to create a listing for your timeshare on our site, and our recommended resale brokerage, Fidelity Real Estate, can assist with the entire closing process when you accept an offer. On the other hand, if you like your timeshare but just aren't using it at the moment, why not rent out your timeshare? We can create a listing for your timeshare rental as well, and you'll be able to put some money in your pocket and help pay your maintenance fees. Want to get started? Then give us a call at 1-800-610-2734 or email us at info@timesharesonly.com.