Atlantis on Paradise Island could very well be one of the best luxury resorts in the Bahamas. It's maybe even the best resort ever! Atlantis is an enormous resort complex comprising six different types of accommodations. These include the Cove, Royal, Coral, Beach, Reef and Harborside suites. All of these options allow vacationers to choose the indispensable amenities they want during their stays. We'll take a look at the amazing amenities that Atlantis provides guests to make it the best luxury resort in the Bahamas.
Luxury Amenities at Atlantis Resort
Atlantis homes the biggest open-air marine habitat in the world, featuring 14 lagoons and 8 million+ gallons of ocean water. At the resort you can find 18 waterslides, two mile-long river rides and you can even swim with sea animals! This family-friendly Bahamas beachfront luxury resort can also be the perfect place to kick back and relax. Endless fun for the whole family is found at Atlantis on Paradise Island.
Marine Wildlife Encounters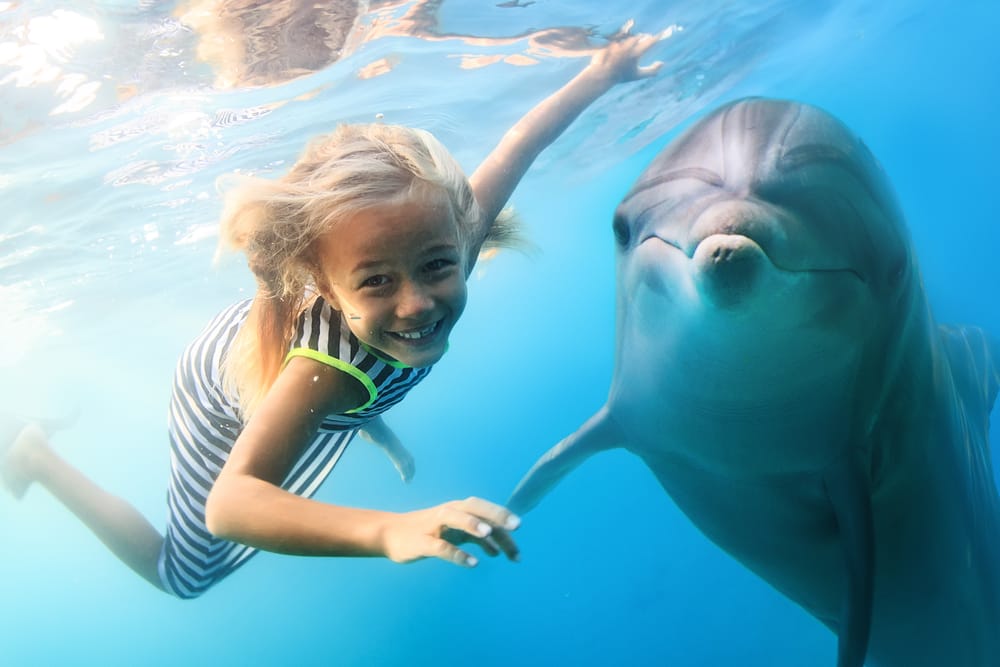 Between the Royal and the Reef towers, you'll find the gorgeous Dolphin Cay. Here you can experience the serene luxury of swimming with dolphins and can get a photo with these gentle creatures. In addition to the dolphin encounter at Dolphin Cay, there is also a saltwater pool where you can get acquainted with playful sea lions. The expansive resort has an extensive array of lagoons housing hundreds of marine animals. There is also a predator tunnel, where visitors can get up close and personal with sharks and manta rays. Atlantis also offers a stingray encounter at the Stingray Lagoon. For the kids, there is the estuary lagoon which offers water mammal feeding right next to the Coral.
For a more adventurous marine experience, you can also paddleboard and kayak throughout Dolphin Cay. Snorkeling is available on site as well as several educational experiences, including the Trainer for a Day programs. These programs allow you to get a behind-the-scenes look at how trainers take care of the 50,000 marine animals found throughout this Bahamas luxury resort.
Aquaventure: The Best Luxury Resort Waterpark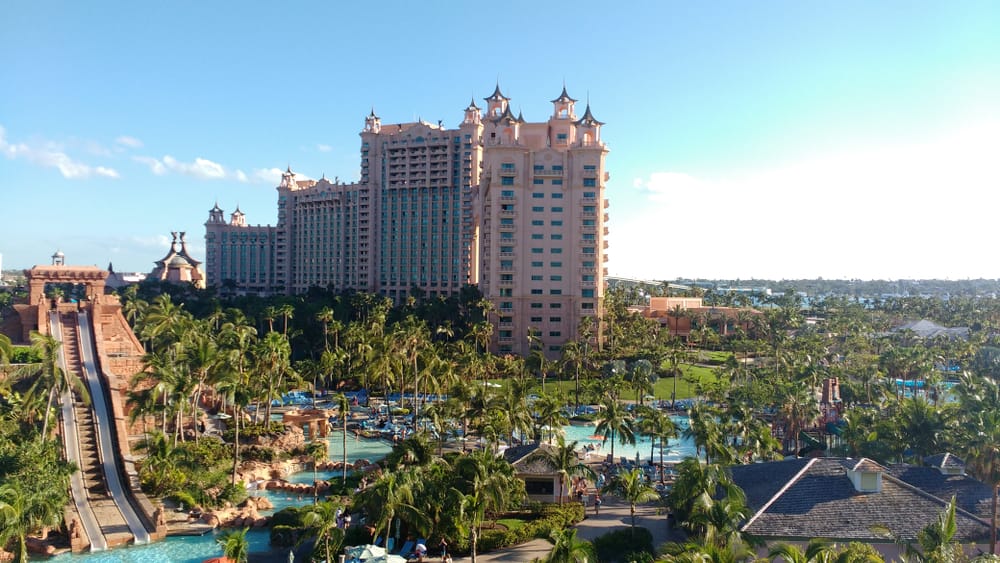 If all the water activities centered around Dolphin cay aren't enough to make you book a flight today, take a look at Aquaventure. The onsite water park at this Bahamas luxury timeshare resort is the best for families and adults alike. The park features over 140 acres of fun with water rides and pools, as well as private cabanas.
There are waterslides perfect for every level of thrill seeker. If you're looking for the ultimate waterslide, head to the Abyss, a 200 long slide with a nearly vertical drop. For the little ones among you, make way to Splashers, a water playground safe for the kiddies.
Aquaventure also grants guests access to five miles of beautiful, white-sand beaches to spend the day relaxing in the sun. There are four beaches to choose from: Cove Beach, Atlantis Beach, Paradise Beach and Paradise Lagoon Beach.
Rainy Day Activities
It wouldn't be the best Bahamas luxury timeshare resort if it didn't have you covered for those bad weather days that even the Caribbean has. If you happen to come across a rainy day on the island, there's no need to miss out on fun at Atlantis. Catch a movie at the Atlantis Theatre, playing current Hollywood movies, or book a pottery class and get creative. Luxury shopping at stores like Gucci and Michael Kors is just steps away at Crystal Court Shops. For the fitness fanatic, there are so many options to get moving including spin classes and boot camps. A day inside at Atlantis can still be stuffed to the brim with activity!
Explore the Beauty of the Bahamas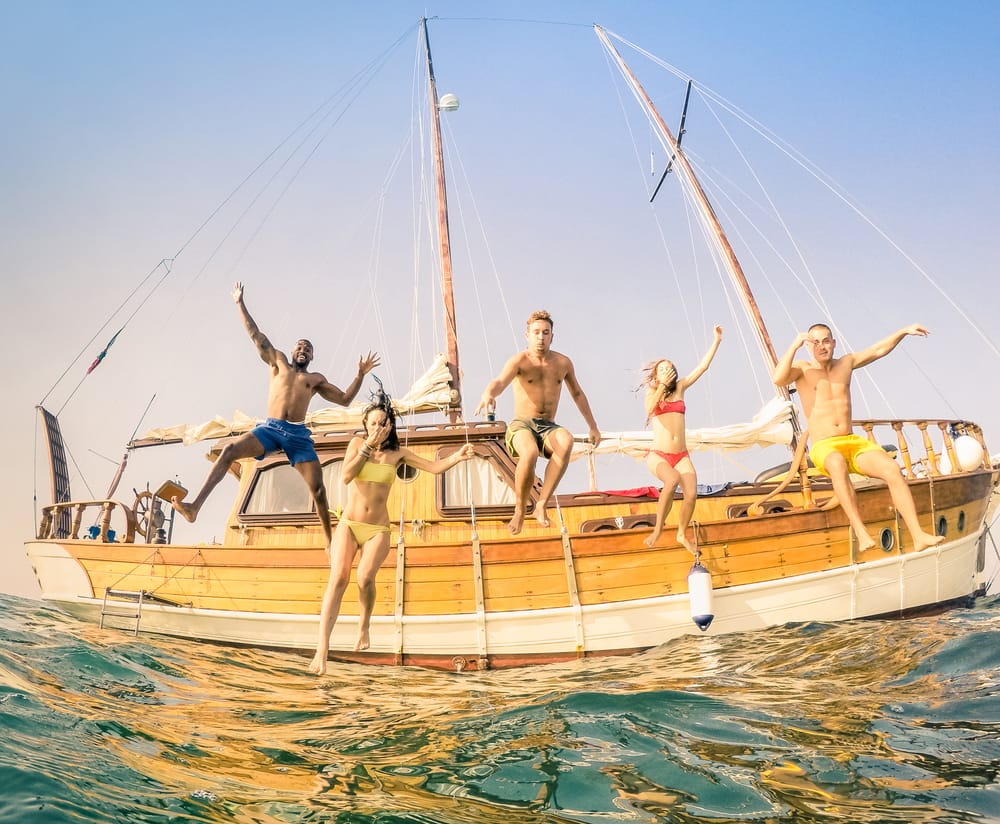 The adventures continue outside of the luxury resort grounds as there are several travel activities you can book during your Atlantis stay in the Bahamas. Snorkeling, scuba, snuba and so much more! Snorkeling here comes in different forms. You can snorkel off of a 45-foot yacht or swim along with sharks along the ruins of Atlantis. Looking for something a little more luxurious? Book a private luxury yacht for the day to explore outside the resort and see the beauty of the Bahamas in style. Aboard the yacht, you can enjoy watersports and freshly-prepared lunches.
Whether you're on a self-guided adventure or booking a package through Atlantis, you'll find endless fun in the Bahamas! Explore Bahamian culture in nearby downtown Nassau at the local markets or in the local museums and art galleries. Book the Rum Runners Passage tour where you'll learn about pirates, sample Bahamian cuisines and above all enjoy some of their world-famous rum!
Adult Luxury Must-Dos at the Resort
Whether you're on a romantic vacation with your partner or are just in need of an escape from the family trip frenzy, Atlantis has you covered as the best Bahamas luxury timeshare resort. From a relaxing spa day to a night of dancing, there are so many options for adults to spoil themselves. The fun isn't just for the kids!
Bahamas Golf Courses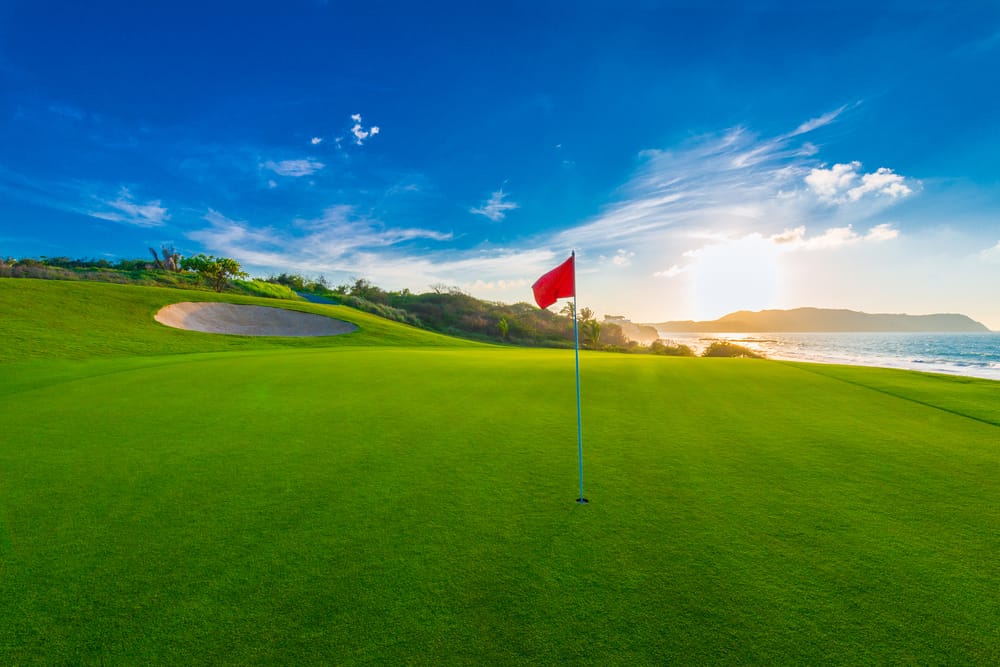 If teeing off is a must for your luxury timeshare resort vacation to the Bahamas, make sure to book a round at Atlantis' onsite golf course. Designed by Tom Weiskopf, Ocean Club Golf Course has won countless accolades, for instance a spot on the top 5 of the best casino golf courses list created by Golf News Net.
If you feel you've conquered this award-winning course on Paradise Island, head to the other side about 50 minutes away and try out the Albany Golf Course. This is a links-style course that measures over 7,400 yards from the back tees. It is an exclusive members-only course that will definitely be worth the trip, especially for golf enthusiasts. Developed by world-renown professionals, the Albany Golf Course is the home to sports history.
The Mandara Spa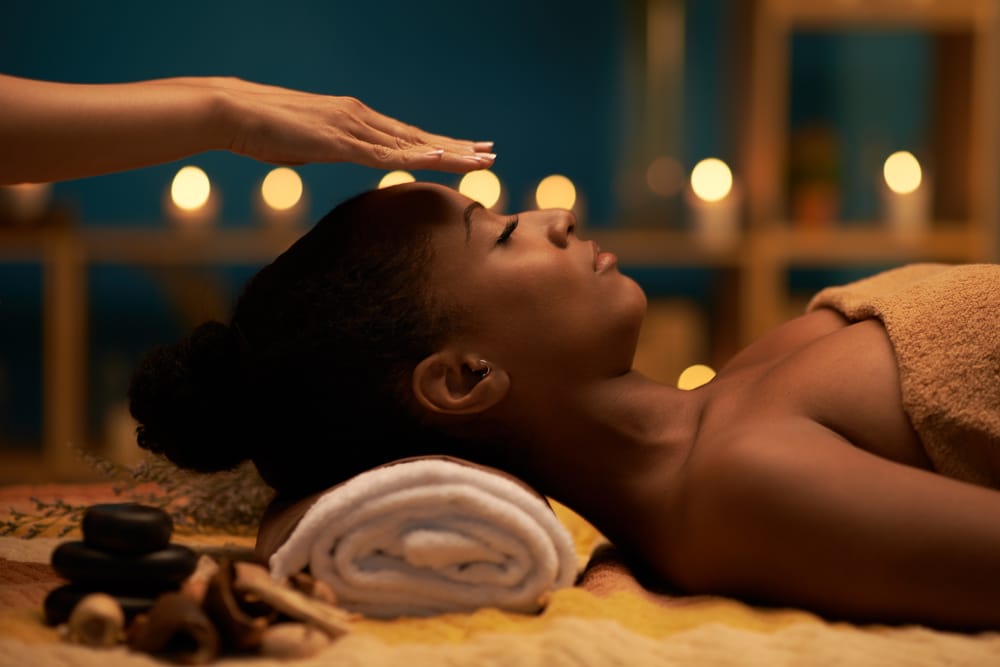 Let the Mandara Spa be your beacon of relaxation as you make the most of your Bahamian vacation. Here you can experience a variety of luxurious treatments like facials, customized couples massages, body scrubs, treatments, and of course a full array of salon treatments. Private yoga classes and personal training are available for those looking to get in shape with a personal touch.
Atlantis Nightlife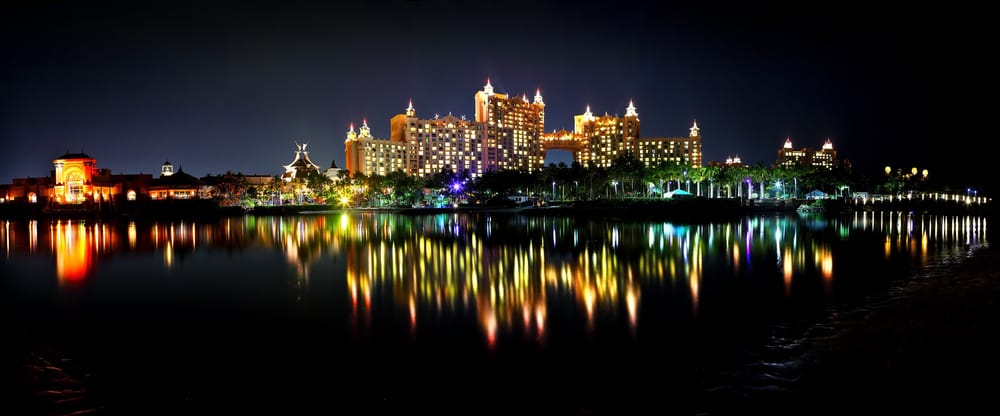 If you're looking to spice things up during your Caribbean vacation, Atlantis has plenty of options. The onsite nightclub, Aura, is a great place to dance the night while enjoying some great cocktails. Atlantis is also home to a comedy club, Jokers Wild which has hosted comedy legends such as Gabriel Iglesias and Dave Coulier. For some more high-stake thrills, Atlantis also has a casino on property! The Atlantis Casino is filled with the latest slot machines, classic table games and an extensive collection of world-class art.
Avoid FOMO With an Atlantis Day Pass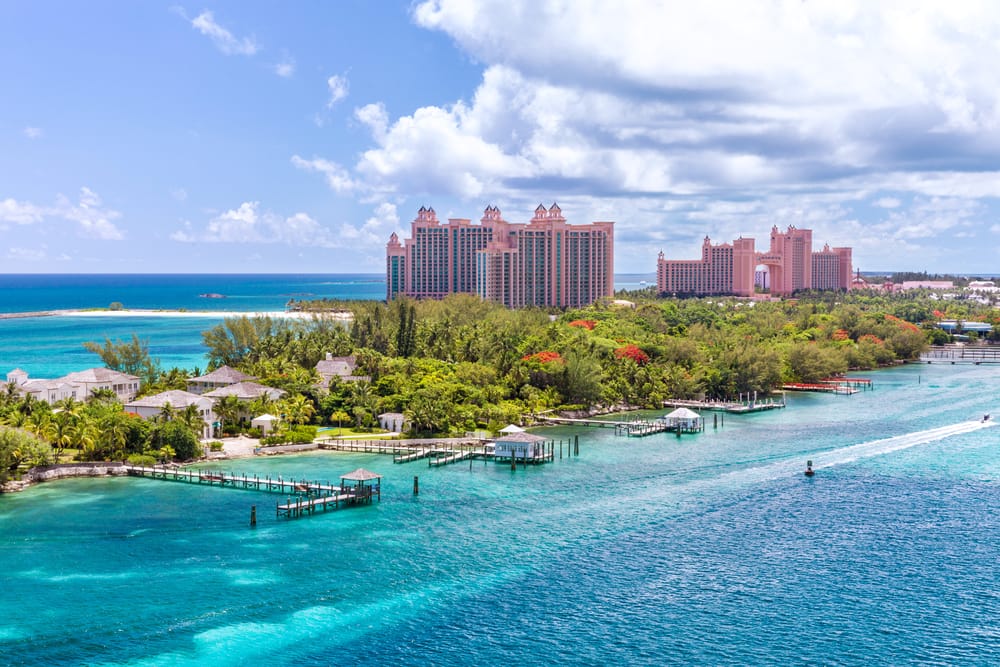 If you are thinking of taking a vacation to the Bahamas but are staying at a nearby timeshare resort, consider getting an Atlantis day pass in order to get the full island experience. Visitors to other hotels, resorts or those arriving at the Bahamian islands via cruise ship can still experience Atlantis via its day pass program. Day passes can be purchased for most of the activities available at the resort.
Bahamas Luxury Timeshare for Sale
If you're fully convinced that the luxury of the Atlantis resorts is your dream vacation, explore those luxury Bahamas timeshare for sale. We also have other Bahamian timeshares available, so browse those as well to see which resort is right for your family. You can find a luxury resort experience at a great price with our offering of timeshare resales.