Virginia Beach is where the Chesapeake Bay meets the Atlantic Ocean and is full of history and family-friendly attractions, making it a popular vacation destination. Relax on the beach, stroll along the boardwalk or visit one of the many landmarks located in Virginia Beach. Whatever it is that you like to do on vacation, you'll find it in Virginia Beach. For example, you can visit a museum, chase thrills at an amusement park, go shopping, have a drink on the boardwalk, or just lounge on the beach. There's so much to do that you'll have to come back to do it all, which is why a Virginia Beach timeshare might be perfect for you!
Virginia Beach Timeshare Resorts
Villas At The Boardwalk by Diamond Resorts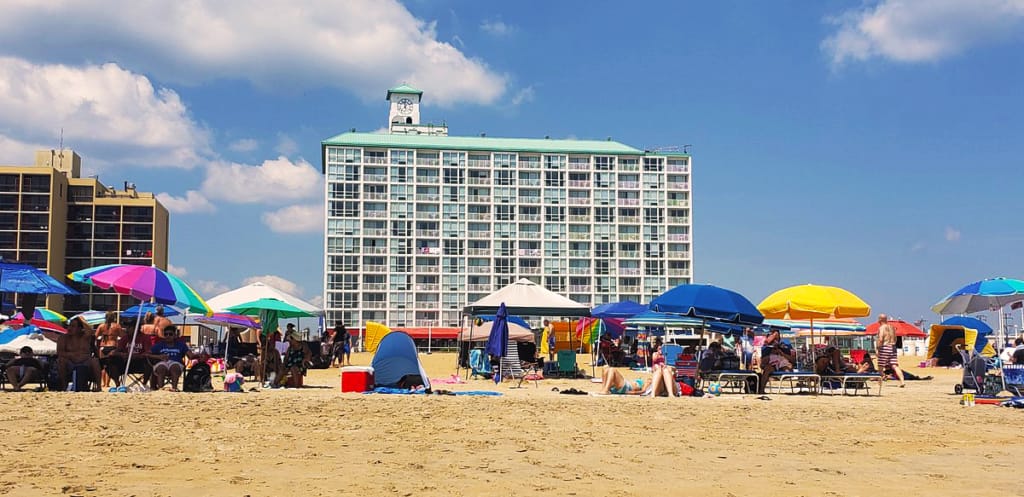 Villas At The Boardwalk is a beautiful Diamond Resort that puts you right in the middle of the action of Virginia Beach's famed boardwalk. In addition to easy access to the boardwalk, you'll find great amenities within this resort. Of course, the beach is easily accessible but you'll also find a refreshing indoor oceanfront pool and spa onsite. To end a fun-filled day, enjoy a meal and drinks at the resorts' Rockfish Bar and Sea Grill. The resort offers spacious villas as well as a private parking garage, so you'll feel totally comfortable and relaxed at this Virginia Beach timeshare resort.
Oceanaire by Diamond Resorts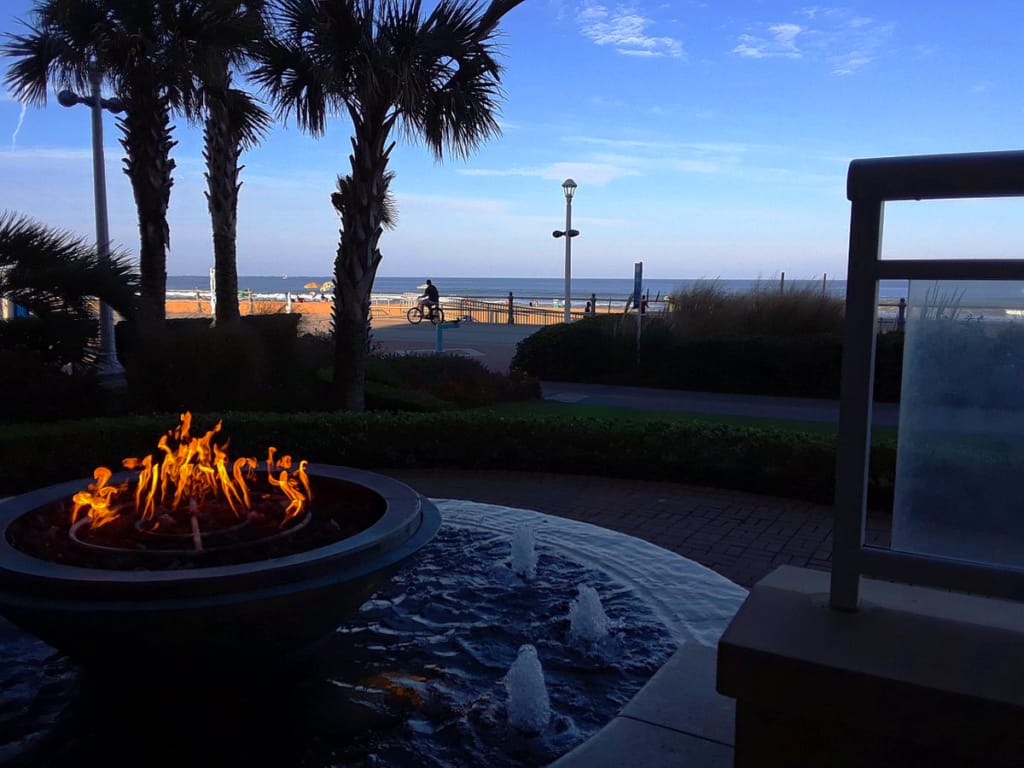 Oceanaire by Diamond Resorts offers gorgeous timeshare villas on the shores of Virginia Beach. This upscale retreat is steps from the tourist district, so you'll be right in the heart of the fun! There are a ton of delicious restaurants and exciting bars within walking distance of Oceanaire Resort. But for a more relaxing day, soak up some sun on the beach or cool off in any one of four oceanfront pools found at this resort. In each villa, you'll find stainless steel appliances and granite countertops. You'll feel right at home in your timeshare villa and will make some incredible vacation memories in Virginia Beach.
Turtle Cay by Diamond Resorts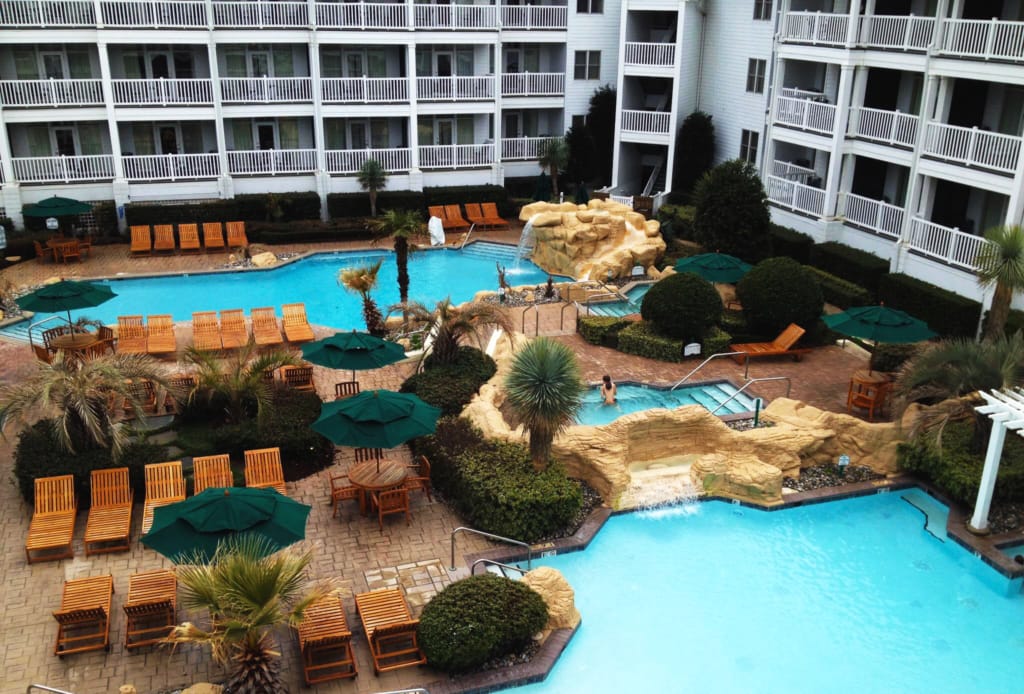 Turtle Cay is located on the quieter south end of Virginia Beach and offers relaxing timeshare villas. The resort is in between the ocean and Lake Holly. You'll find that decor in Turtle Cay has a laid-back, beachy charm. This resort is a quiet retreat from the busier tourist spots found in Virginia Beach. If you're looking to enjoy the attractions of Virginia Beach but be able to enjoy some quiet relaxation, this is the resort for you. The beach is just a quick walk away, but you can also enjoy the resort's two outdoor swimming pools. Turtle Cay is a great option for those who want to truly relax at their Virginia Beach timeshare.
Four Sails Resort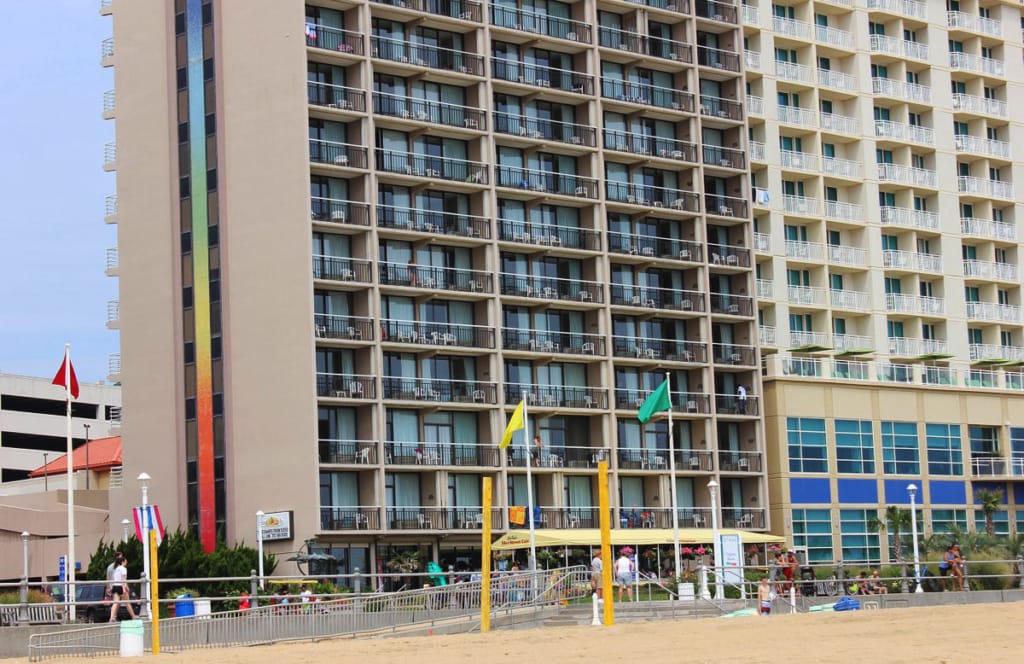 Four Sails is an award-winning RCI affiliated timeshare resort on the north end of Virginia Beach. This resort is located right on the Virginia Beach boardwalk and offers stunning ocean views. Of course, the shops and restaurants on the boardwalk are within walking distance of this resort but you can also use the boardwalk as a scenic bike path! The resort's 33rd Street Cafe offers delicious food and drinks, as well as a beautiful view. Not only does each villa have the amenities that you'll need during your stay at your timeshare, but they also offer amazing views of Virginia Beach.
Virginia Beach Timeshares for Sale
If you're ready to take a step towards timeshare ownership in Virginia Beach, we're here to help. Firstly, browse our available Virginia Beach timeshares for sale. Then when you're ready, our team of experts has the connections and experience to make this process seamless. Allow us to help you take your next great vacation.