On June 10, 2020, Aruba's government officially announced its reopening plans for travel and tourism. At the onset of COVID-19, Aruba swiftly shut down its borders in early March. There are currently zero active cases, which will continue to be a priority as travelers begin to visit again. However, there are several protocols and procedures in place so travelers can continue to feel at ease.
Requirements and Procedures to Travel to Aruba
In order to maintain the public's health and safety in Aruba, incoming travelers must follow specific procedures and guidelines. The online Embarkation/Disembarkation card must be completed online. This process has five different components, which includes:
Basic traveler information, like date of birth, length of stay, and passport info
Personal health assessment, which asks visitors to provide accurate answers regarding their health
Negative PCR test documentation, or testing at the airport
Insurance coverage and Aruba Visitors Insurance
Consent to comply with Aruba rules and procedures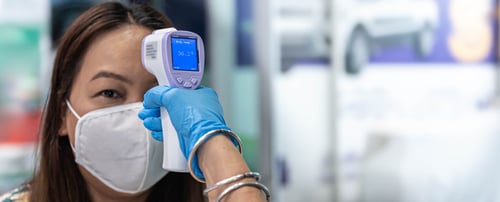 Aruba Arrival Procedures
After completing the online ED card process, arriving visitors must abide by the following protocols:
All travelers must wear a mask while in flight and at the Aruba airport
PCR testing will take place for any arriving visitors that do not have negative test documentation
While PCR test is assessed, visitors must quarantine for up to 48 hours. However, officials will try to provide results as soon as possible
All travelers with documentation will undergo a temperature check and health interview by medical professionals
Children 14 and under do not need to have a PCR test at the airport
Click here to learn more about the requirements and application for Aruba's reopening.
Is Now A Good Time to Visit Aruba?
Aruba is an island escape for visitors and Aruba timeshare owners. If you have an upcoming reservation at an Aruba resort, you may be considering if now is a good time to visit Aruba. This decision is entirely up to you, even if Aruba is starting to reopen. Your health and safety should be top priority, but everyone also needs a good vacation to rejuvenate and unwind.
If you have always been interested in buying a timeshare in Aruba, you can browse our online marketplace of Aruba timeshares for sale. Our inventory includes the best Marriott Aruba resorts, such as Marriott's Aruba Surf Club and Marriott's Aruba Ocean Club.
You can also find Aruba timeshare rentals at a fraction of the cost of a regular hotel. Aruba timeshare rentals from top resorts offer extra space and luxurious amenities.