Are you tired of visiting the same destinations each year? While cities like Los Angeles and New York are popular for a reason, sometimes it's good to see something new. If you'd like to visit a hidden gem, a trip to the Wisconsin Dells should be your next destination. Wisconsin Dells is a popular vacation spot because of its waterparks, outdoor recreation, and live entertainment. There is never a shortage of things to do in this city! If you're planning on checking out what the Dells has to offer, you've come to the right place! We've gathered a list of some of our favorite Wisconsin Dells Resorts that we think you'll love!
Wisconsin Dells Resorts
Christmas Mountain Village, A Bluegreen Resort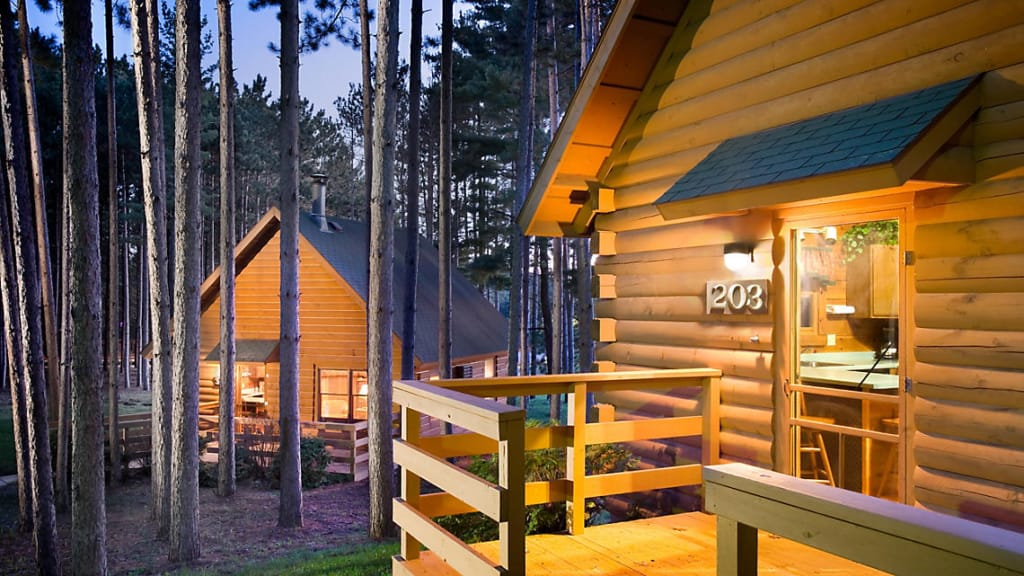 Christmas Mountain Village in Wisconsin Dells is a Bluegreen resort, which means you can expect the best in amenities and hospitality. This mountain resort offers year-round fun to its owners, for instance, skiing and golfing. Christmas Mountain Village is a quiet retreat but is still within just minutes from the local attractions. You'll find a few types of accommodations at this resort, all of which have all of the amenities of a home. For example, you can stay in a cottage or a cabin and cozy up in front of the fireplace while enjoying the spacious living areas. In the clubhouse, you'll find indoor and outdoor pools as well as a bar & grill, so the fun doesn't stop after your day exploring Wisconsin Dells, and you can still have a great time while unwinding at the resort!
Odyssey Dells, A Bluegreen Resort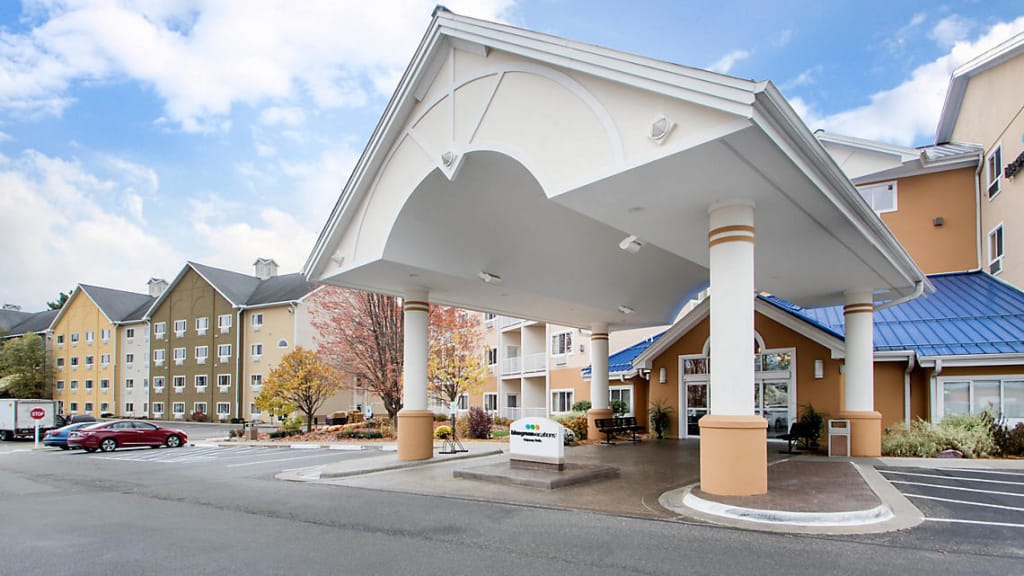 Odyssey Dells is another beautiful Bluegreen resort in Wisconsin Dells. This fun-packed resort is located right next door to the Mt. Olympus waterpark and theme park. As previously mentioned, Wisconsin Dells is the waterpark capital of the world, so if that's why you're visiting this destination, then this resort is perfect for you. Each reservation at Odyssey Dells receives wristbands at no charge to use at the Mt Olympus water park! After a long day of aquatic thrills, retreat to your comfortable and spacious villa. Each villa includes a full kitchen and balcony, so you'll feel right at home while on vacation. If you're looking for things to do besides going to the amusement parks, you'll be happy to see that this resort is conveniently located to many of Wisconsin Dells' other attractions.
Club Wyndham Glacier Canyon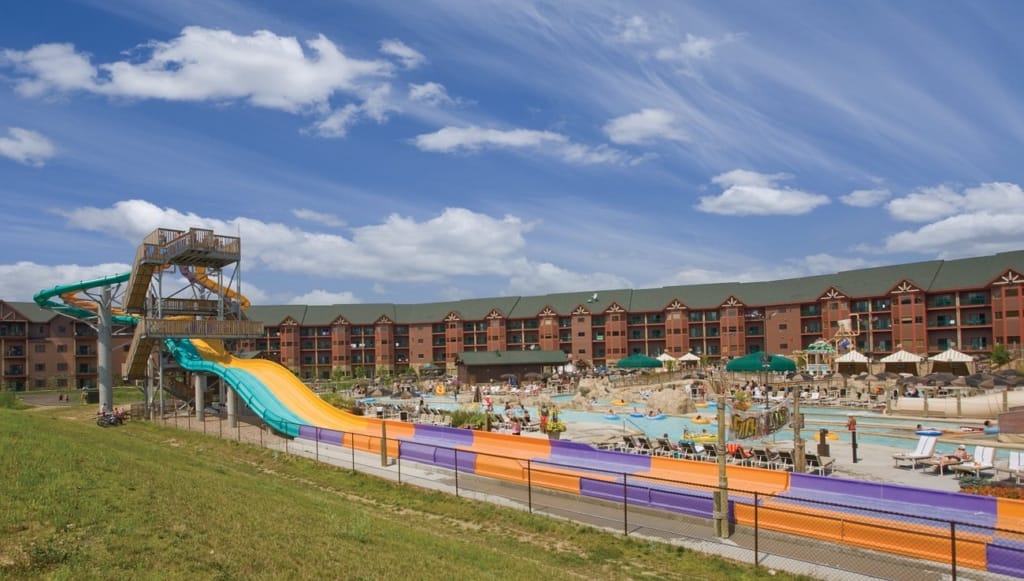 Club Wyndham Glacier Canyon is just outside of Wisconsin Dells, but this resort is still right in the middle of all the action. This resort has access to nine waterparks and four arcades, so you'll never have a dull moment! Glacier Canyon is directly next to Wilderness Resort, which offers over a dozen attractions, arcades, a championship golf course, a spa, and plenty of dining options. The resort is also close to Lake Delton, where you can immerse yourself in the beautiful nature that this area is famous for. A unique way to see the incredible natural beauty is on a horse-drawn carriage that takes you through Lost Canyon, which has sandstone cliffs and gorges. This resort has a lodge-like feel and will be a comfortable place to unwind after a long day of exploring the Wisconsin Dells.
Things To Do in Wisconsin Dells
Visit the Wisconsin Dells Theme Parks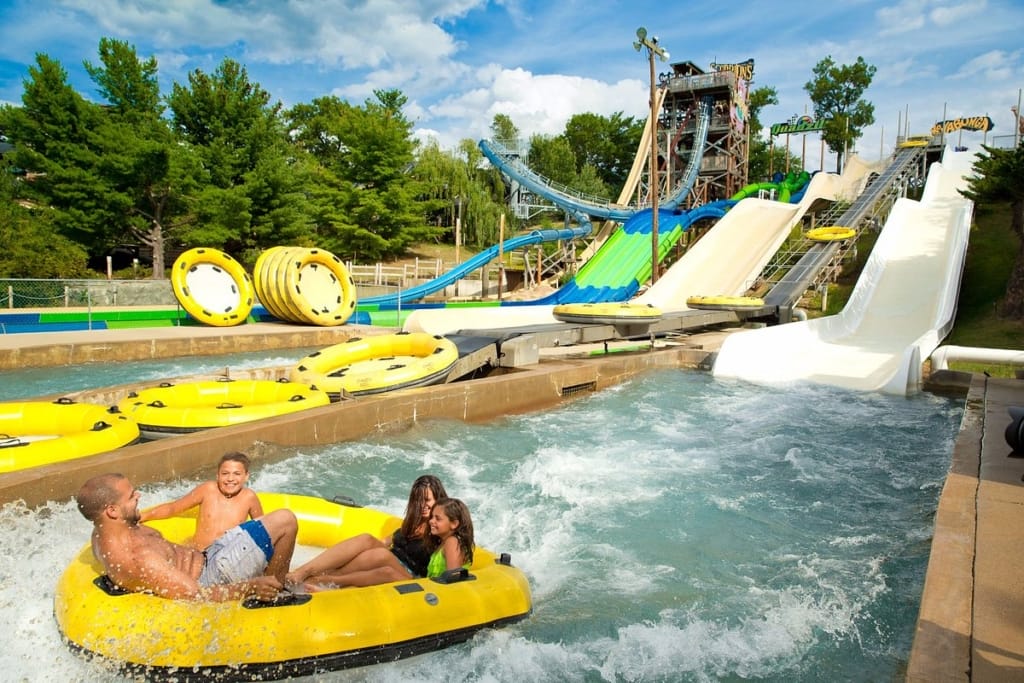 When you're staying at a Wisconsin Dells resort, you'll have a vacation that is packed with fun. Amongst the sandstone cliffs of Wisconsin is a popular vacation destination that is considered the waterpark capital of the world. Wisconsin Dells has more waterparks per capita than anywhere on the planet and over 200 waterslides. Wisconsin Dells is even home to the country's largest outdoor waterpark, Noah's Ark Waterpark. The many indoor waterparks also offer the option to enjoy the thrills all year round. Waterparks aren't the only attraction found in Wisconsin Dells. In addition to the waterpark, Mt Olympus resort also boasts a theme park. This theme park is where you can find the world's first completely upside-down roll on a wooden coaster.
Take in the Beauty of Wisconsin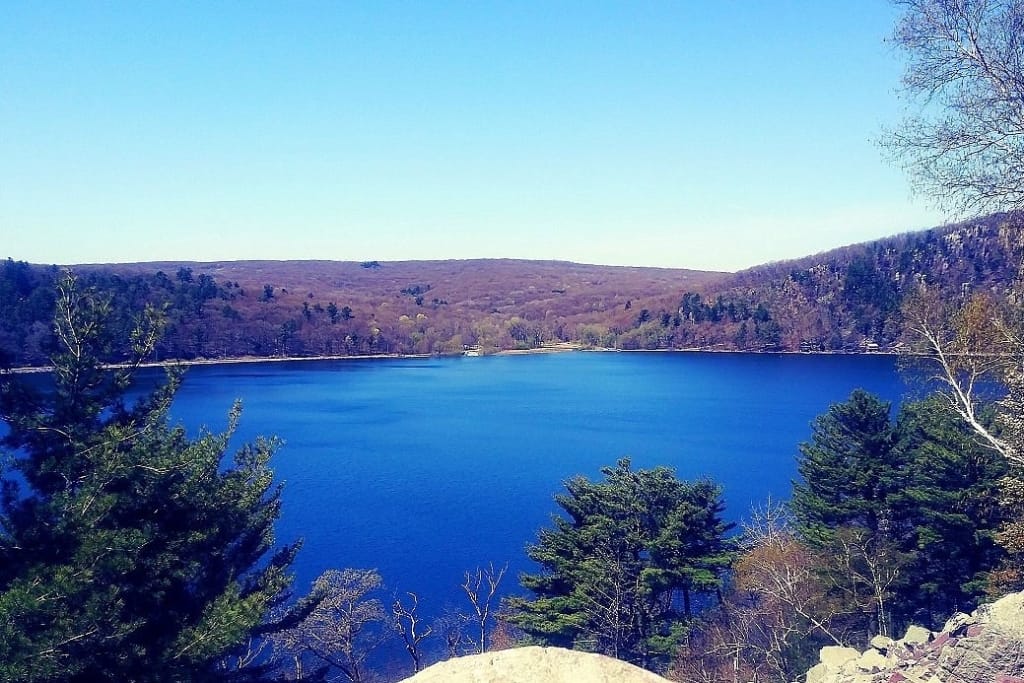 For some more natural beauty, take a scenic boat tour along the Wisconsin River, zip-line over Bigfoot Island, or hike in Devil's Lake State Park. If you'd like to get up close and personal with some animals, saddle up for a riding tour at the Red Ridge Ranch Riding Stables. You'll enjoy guided rides through 250 acres of scenic woods, rivers, and rolling fields. Have you ever ridden on a camel before? Well, you can now with the Timbavati Wildlife Park. This park has giraffes, zebras, kangaroos, and much more, making it perfect for visitors of all ages. You can even play a round of golf at Cold Water Canyon, which offers stunning canyon views. In the winter months, you can snow tube and ski at Cascade Mountain. Your Wisconsin Dells resort will put you near all of the best nature in the area.
Enjoy Live Entertainment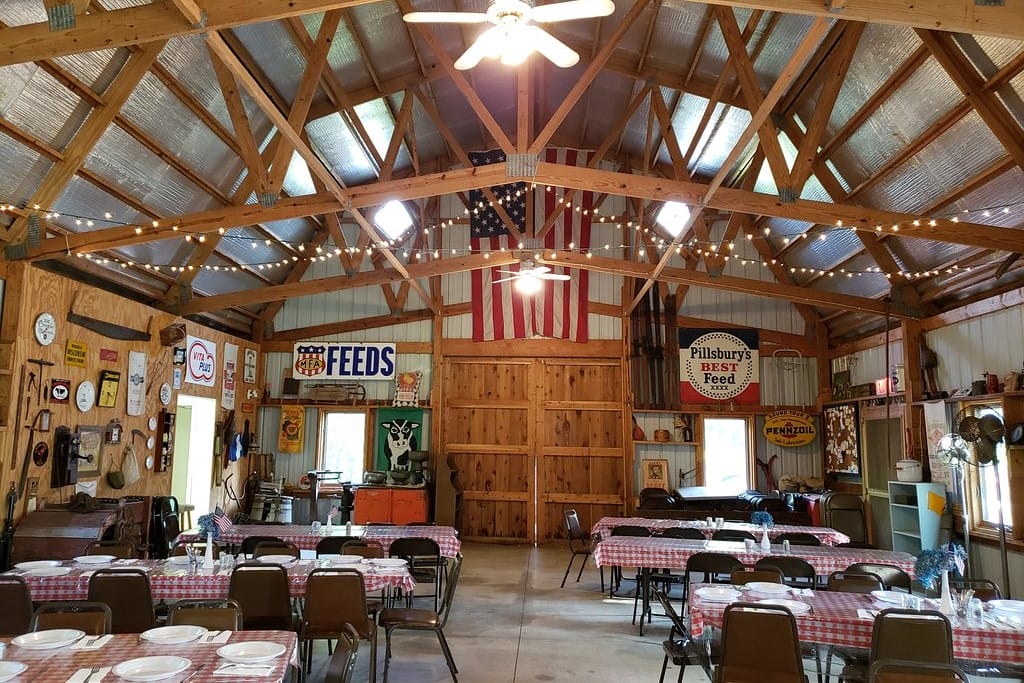 If live music and entertainment are what you're looking for, you'll be spoiled for choice in Wisconsin Dells. Enjoy family-friendly live music at Wisconsin Opry. The Opry also gives you a chance to take a hayride around the farm where the performance is hosted and enjoy a home-cooked meal in the iconic barn. Visitors are sure to be amazed by live magic at the Rick Wilcox Magic Theater. Test your luck at the Ho-Chunk casino, which has high-tech slot machines and every card game you can think of. The casino also has plenty of drinks and dining, with a bar and two restaurants to enjoy. For some low-stakes fun, grab a drink and sing some karaoke at the Showboat Saloon. After a night of fun in Wisconsin Dells, you'll return to a comfortable resort that will make you feel right at home.
Wisconsin Dells Resort Timeshares for Sale
If you'd like to make visiting Wisconsin Dells a new tradition, consider buying a timeshare there. Timeshares are a great way to return to a beloved destination each year. No more worrying about booking a hotel room. You'll be able to rest assured that your suite is waiting for you. Plus, timeshares are usually three times larger than a hotel room, making them much more spacious. Between the extra space and luxurious amenities, timeshares are a true home away from home. If you'd like to buy a timeshare, check out our marketplace! We have listings from top resort developers like Bluegreen, Wyndham, and Hilton Grand Vacations.
Rent Out Your Wisconsin Dells Resort Timeshare
On the other hand, if you already own a timeshare at a Wisconsin Dells resort and aren't using it, we can help you too! On years when you don't plan on visiting your timeshare, consider renting it out. Renting out your timeshare is a great way to put some money back in your pocket and help pay off your maintenance fees. We can work with you to put together a listing for your timeshare that will attract travelers from around the world. If you have any questions, please call us at 1-800-610-2734 or email us at info@timesharesonly.com. We're always happy to help!