Although the terms "Timeshare" and "Fractional Ownership" are often referred to as shared ownership because of their many similarities, there are significant differences between the two. If you're looking for a more extended stay in a vacation property, fractional ownership might be for you. Although very similar to timeshare ownership, there are some very key differences that make fractional ownerships unique. To learn more about what fractional ownership is, to see some examples of fractional properties, and to find out how to buy them, keep reading.
What is Fractional Ownership?
When looking for vacation property ownership, you will find that there are a few options. A traditional timeshare is most often a vacation property or resort split into 52 weeks of ownership. Typically, timeshare owners only have a week at their property. So, what do you do if you want to have a longer vacation each year? Well, some people choose to buy multiple weeks at their timeshare or purchase enough points to use for either extended vacations or for multiple trips per year. Another alternative would be purchasing a fractional ownership vacation property, which gives owners the chance to own multiple weeks.
Fractional ownership properties are owned by fewer buyers than a typical timeshare. As previously mentioned, timeshare ownership is split into 52-week increments which means that there can be up to 52 owners for that property. Of course, that isn't always the case but it is very commonly seen in popular resort destinations. Fractional ownership properties, on the other hand, typically only have 6-12 owners. By having a small number of owners, there is an opportunity for families to visit their fractional ownership property for 5 weeks or more per year.
As the name suggests, fractional ownership property contracts are split into fractions. Fraction sizes vary from 1/4 to 1/13, but 1/4 ownership is the most common. Because the amount of time spent in these vacation properties is longer than a traditional timeshare, fractional properties are typically larger in size.
Buying A Fractional Ownership Property
Buying into fractional ownership means that you will be obtaining a deeded interest in that property. Each of the owners of the property has partial equity in a valuable asset. Fractional ownership properties are usually either at a luxury resort or are larger vacation homes.
The fees that come with buying fractional ownership properties include property maintenance and management, taxes, insurance, and housekeeping. These fees make fractional ownership a bit more expensive, but they also give owners more control of their properties. Paying for property management fees means that someone will take care of the day-to-day operations of the property. A property management company can also prepare the unit as the owner requests. These fees may add up, but owning a fraction of a vacation home is certainly more affordable than buying the whole property.
Freedom With Fractional Ownership
The freedom to choose how you want to decorate or maintain a property is up to the owners, unlike with timeshares where the management company chooses. Of course, having more control of your property is a huge benefit but it doesn't always come easily. Choices about the property are to be made by all of the owners, so it needs to be a group consensus. This could be a lengthy process if some of the unit's owners disagree on certain decisions such as decor or housekeeping schedules. However, despite any differences of opinion, fractional owners tend to have more pride in their ownership than timeshare owners. This is because of the part that owners play in maintaining the property, which leads to them wanting to take better care of it.
Fractional Ownership Vs Timeshares
One of the differences when comparing fractional ownership vs timeshare is the level of quality. Because fractional ownership properties are typically more high-end residences, they provide more luxury features and services for their owners. As a plus of being an owner of a quality fractional ownership resort, you receive accommodations and amenities that are out of this world. You also hold a high trading power when using a vacation exchange service.
When you are an owner, you have the opportunity to travel more throughout the year, or you can get some of your money back by renting out some of your weeks. But with all of these perks come higher annual maintenance fees. All of the properties owners share the maintenance fee costs. It covers property management, taxes, insurance, housekeeping services, and maintenance and repairs expenses. While owners retain ultimate control over their property, the fractional management company is responsible for the day-to-day operations.
Fractional Ownership Properties
Fractional ownership properties tend to be larger units that have more amenities than typical timeshares. For this reason, they can be a bit more expensive. But, with a larger asking price often comes more luxurious accommodations and better amenities. Some of the most respected names in vacation ownership have fractional properties. Here are some of our top resorts that offer fractional ownership.
Harbour Town Yacht Club – Hilton Head, SC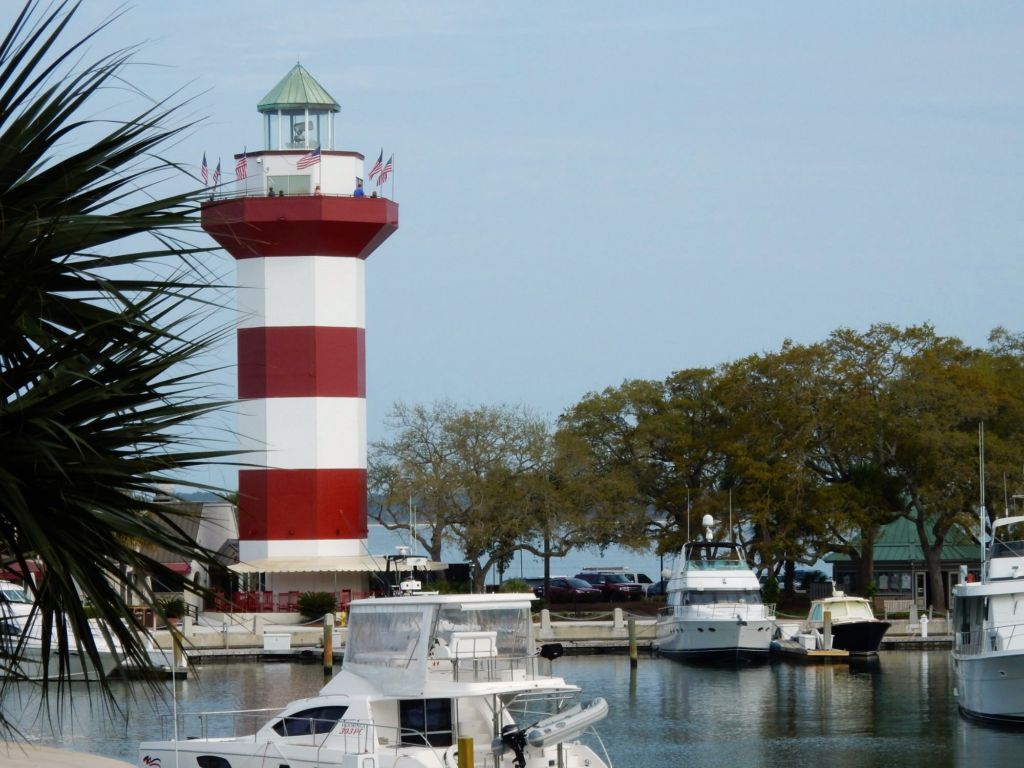 Harbour Town Yacht Club is the perfect place to unwind in the laid-back Sea Pines resort in the town of Hilton Head. The luxurious resort offers spacious villas and warm, southern hospitality. There are many activities at Harbour Town Yacht Club including tennis, biking, and golf. For a fun day of exploring the beautiful trails, you can go for a guided horseback ride through Sea Pines Forest Preserve. Spend a day in the sun while lounging on one of Hilton Head's famed beaches.
The Harbour Town area of Hilton Head is a bustling area with shopping and restaurants, so there are plenty of options for a night out with the family. Above the town center sits the historic Harbour Town Lighthouse, providing a stunning view to those who climb to the top of it. The Harbour Town Yacht club has spacious suites and daily room service for guests' convenience. The attentive staff makes sure guests feel at home at Harbour Town.
Ritz-Carlton San Francisco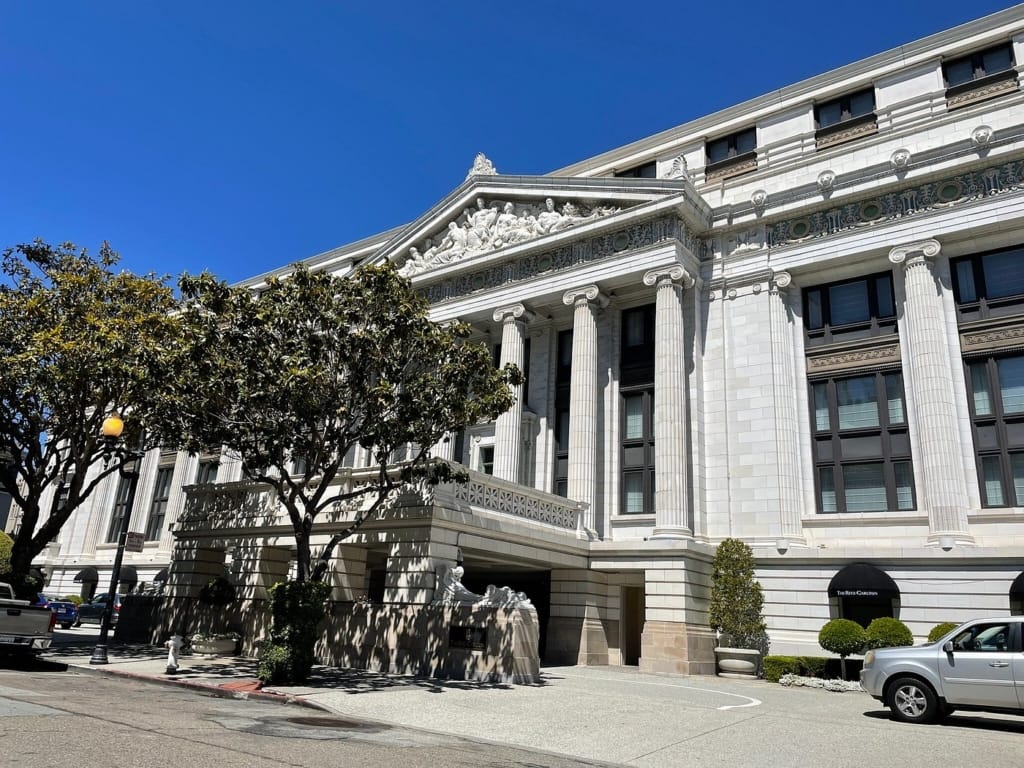 Ritz-Carlton San Francisco offers a quiet retreat for guests on the historic Nob Hill. The resort's building is a 1909 landmark that captures the timeless elegance of San Francisco. This urban oasis provides luxurious amenities and contemporary guest suites. The resort has a lounge for wine tastings, a large interior courtyard, and the largest full-service club level in the city.
The service at the Ritz-Carlton is unparalleled. With a 24-hour concierge service, everything you could ever need can be yours in moments. The resort has world-class amenities including the fitness center, spa, valet parking, daily housekeeping, and a nightly turn-down service. If you'd like to explore beyond the resort, the Financial District is right around the corner, and shopping in Union Square is minutes away.
St. Regis Residence Aspen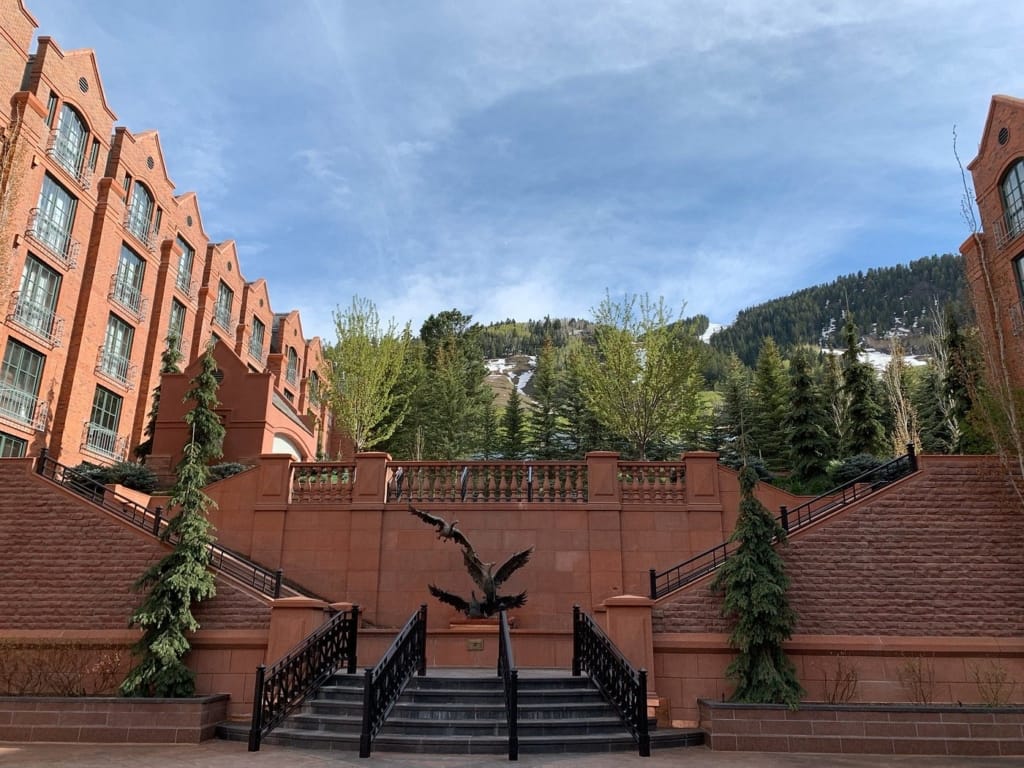 As you would expect, St. Regis Residence Aspen provides its guests with the utmost in luxury and hospitality. This resort is a mountainside lodge and ski base that is the best place to unwind after a long day exploring scenic Aspen. Aspen is known worldwide as a snow lover's paradise, but visitors should also visit historic Aspen's luxury boutiques and charming restaurants.
You don't need to leave the resort, however, to enjoy a meal at an amazing resort. The resort is home to Velvet Buck and Mountain Social, both of which serve delicious food and drinks. This five-star destination offers a heated outdoor pool and hot tub that overlook the stunning Aspen Mountain. Fractional ownership accommodations at St. Regis Aspen are 2-bedroom suites that can sleep 8 guests.
Four Seasons Resort Club Aviara
Located in sunny San Diego, California, the Four Seasons Resort Club Aviara is like no other. While enjoying your luxurious stay, you can enjoy the peacefulness of uncrowded beaches and some of the best golf resorts in North America. With endless amenities and a lot to do, the entire family will have a joyous time during their stay.
Ritz Carlton Club Aspen Highlands
Have the experience of a lifetime at one of the most recreational, social, and cultural meccas that there is! The Ritz Carlton Club Aspen Highlands sits on over 12,500 ft of stunning mountain views with 125 trails. Filled with many activities that you can partake in, this destination is a must-visit!
Contact Us
Timeshares Only would love to provide you with more information about fractional ownership. Our team of timeshare experts has the connections and experience to help find the right vacation ownership for you. So, contact us at 1(800) 213-7733 today!