Westgate Town Center Resort offers luxurious accommodations, a variety of activities to keep you entertained, and an array of amenities for you to enjoy. It's the perfect place to stay if you want to make the most of your time in Orlando. This Westgate timeshare resort offers a unique vacation experience for those looking for a home-away-from-home in Orlando near Disney World, Sea World, and Universal Studios. Let's take a look at what makes Westgate Town Center a leading timeshare in the Orlando area.
Accommodations at the Westgate Town Center Resort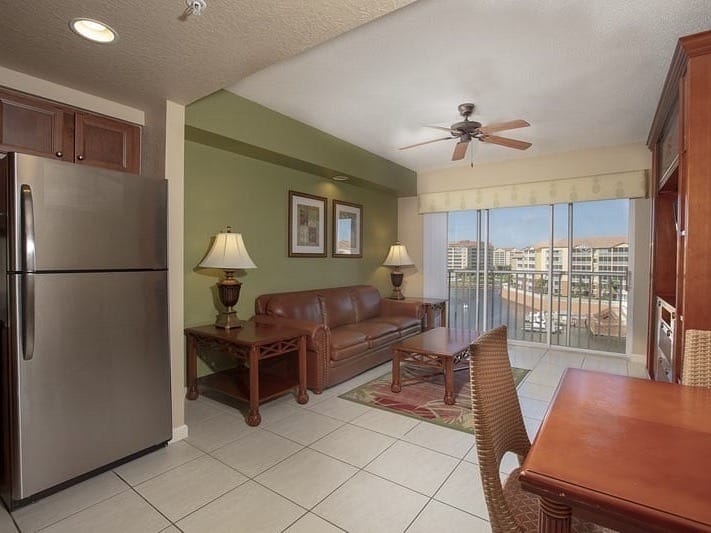 Westgate Town Center Resort has a variety of lodging options for its guests, including studios, one-, two-, three-, and four-bedroom villas. You can't go wrong with any of these spacious accommodations because they all provide the comforts of home. It ultimately comes down to how many people are in your party.
The studio villa and the one-bedroom villa sleep up to four guests, so they are suitable for smaller families, couples, or solo travelers. Studio villas have a queen-size sleeper sofa and a double bed. Moreover, the one-bedroom villa comes with a king-sized bed as well as a sleeper sofa.
For slightly bigger parties, consider a two-bedroom villa that sleeps six or a two-bedroom deluxe villa that sleeps eight. The two-bedroom villa has a king bed, a queen sleeper sofa, and one double bed. In contrast, the two-bedroom deluxe villa has two king beds and two queen sleeper sofas.
If you have a large party, you are in luck. The three-bedroom villa sleeps 12, and the four-bedroom deluxe villa sleeps 16. There is one king bed, three double beds, and two queen-sized sleeper sofas in the three-bedroom villa. Lastly, the four-bedroom villa boasts a king-sized bed, three queen-sized sleeper sofas, and four double beds. Whatever villa you choose, you'll stay in rooms that blend contemporary elegance with a cozy environment.
Amenities at the Westgate Town Center Resort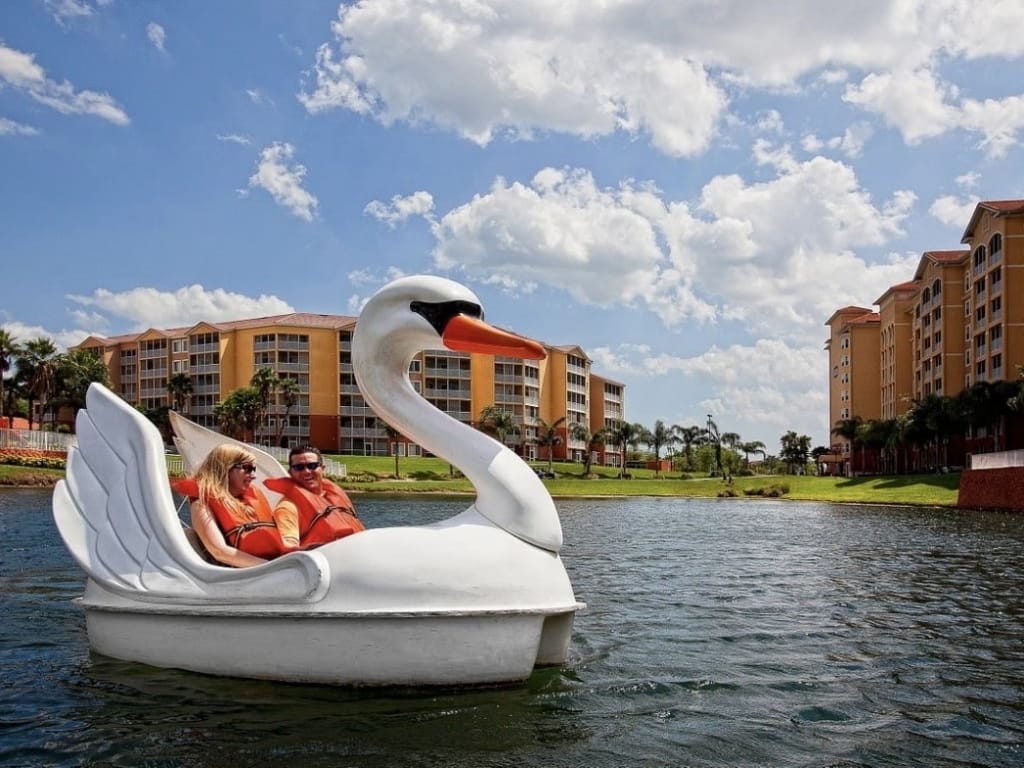 Even though Orlando has plenty to offer, you definitely need to enjoy all this Westgate Orlando timeshare has to offer. Enjoy the beautiful Florida weather and make the most of your stay by taking advantage of the outdoor tennis courts, volleyball courts, and fitness centers if you like to stay active.
Do you want to get into the Disney World spirit? You've come to the right place! There is a Disney Movie Theater at Westgate Town Center, which showcases a wide selection of films. Family fun is guaranteed at the Disney Theater. There's even a dinosaur-themed mini golf course for more family fun. The dinosaur-themed mini golf course is full of excitement, with 18 holes of dinosaur-themed obstacles and challenges.
The serene waters of the lake add to the fun of Westgate Town Center's lakeside setting. Free bike rental service is available at the resort. So, you can enjoy the beauty of the lake with a leisurely bike ride and take in the sights of the surrounding areas. Or, you can rent a swan boat and explore the waters.
Additional amenities include 14 outdoor pools, 13 spa tubs, an arcade room, a fitness center, horseshoes, a playground, as well as shuffleboard. Guests will have loads of fun at the resort no matter what they do.
Shipwreck Island Water Park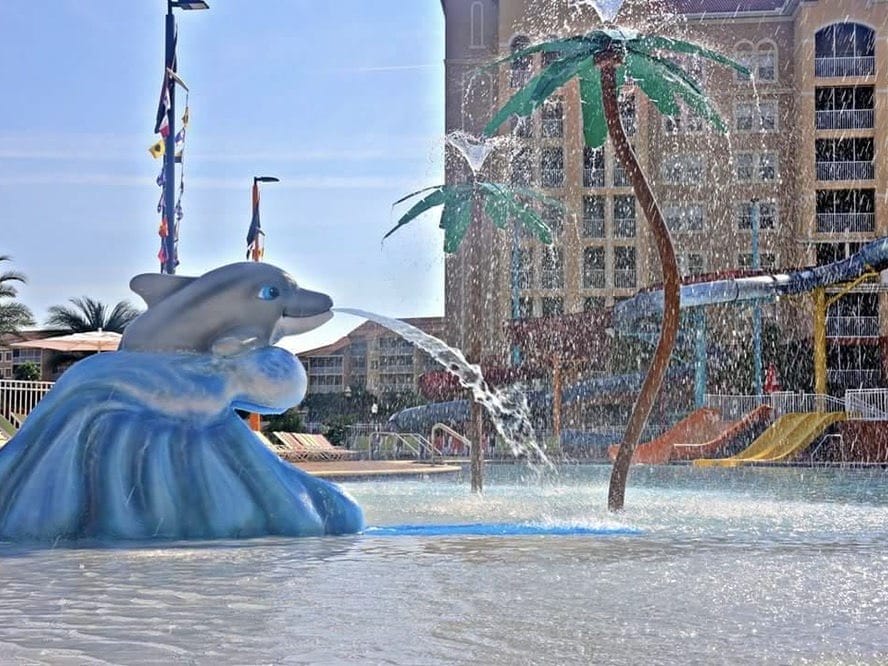 Shipwreck Island Water Park is a destination for family fun, featuring a wide variety of thrilling water slides, relaxing rivers, and a children's area. This amazing water park is available to guests staying at Westgate Town Center Orlando. Just steps from your room, you can enjoy a day filled with fun in the water.
There are tons of water slides at Shipwreck Island, a pirate ship that fires water sprays from its cannons, and a lazy river. Pirate's Plunge Drop Slide is one of the park's most popular attractions. Through Jolly Roger's Galley, this see-through drop slide shoots down into shallow waters after guests walk the plank.
While at the water park, there are two food and drink options for guests, including Jolly Roger's Galley and the Sea Dog's Bar. There are nachos, burgers, wings, and more at Jolly Roger's Galley. At Sea Dog's Bar, you'll find a wide selection of specialty drinks, including Pirate's Punch and Rum Runner, along with ice-cold draft beer.
On-Site Dining Opportunities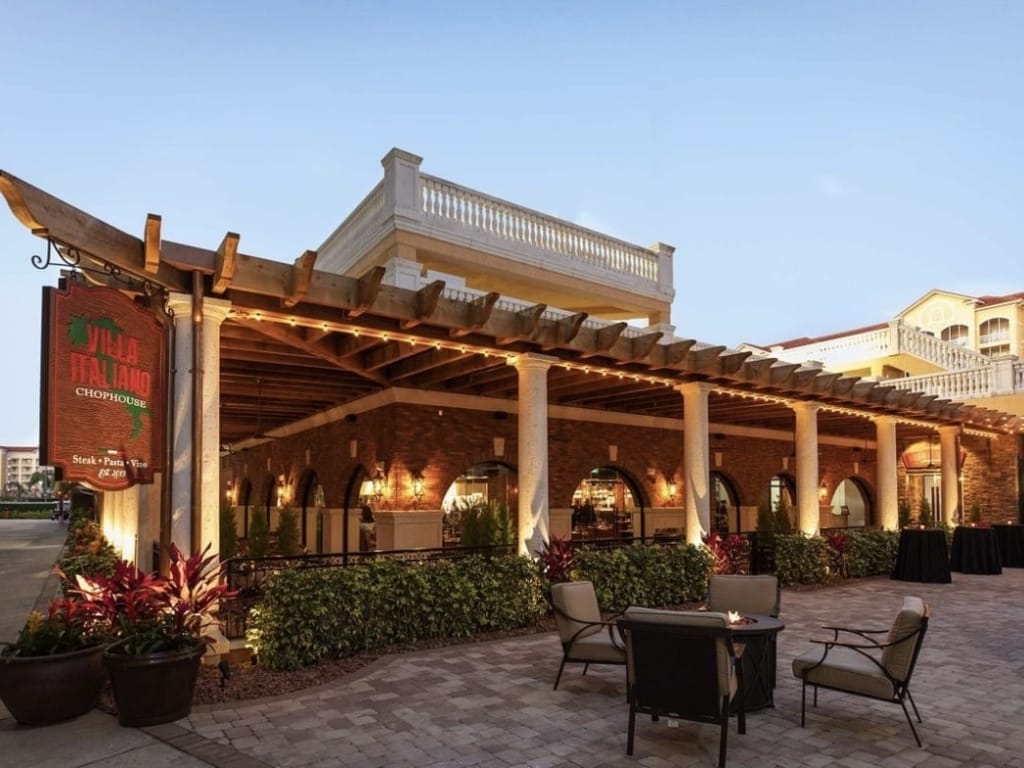 A vacation isn't complete without good food, and the Westgate Town Center Orlando delivers. Offering an array of delectable cuisines, the Westgate Town Center Orlando has a restaurant that is sure to satisfy your appetite.
A bright and festive atmosphere characterizes Los Amigos Mexican Grill and Tequila Bar, a restaurant that offers flavorful, authentic Mexican cuisine. For a casual restaurant, check out Drafts Sports Bar and Grill. This restaurant offers classic American food, including burgers and appetizers, as well as a wide variety of microbrews, drafts, and bottles of beer.
The Villa Italiano Chophouse serves authentic Italian cuisine. Fresh ingredients are used in this restaurant, as well as chophouse specialties, such as rib-eye and top sirloin. The menu also includes salads, pasta, and a wide selection of wines. If you are craving a slice of New York pizza, Cordovano Joe's Pizza is the place for you. Almost everyone will find something to enjoy at this resort.
Buy or Rent a Timeshare at the Westgate Town Center Resort
Westgate Town Center in Orlando offers tons of dining options, fun amenities, spacious accommodations and is located near all of the city's major theme parks. What more could you want for your next trip to Orlando? Start planning today.
Whether you are looking to buy a timeshare or rent a timeshare, we make it easy. Start by browsing our marketplace! If you have any questions, give us a call today at 1-800-610-2734 or email us at info@timesharesonly.com.
Rent Out or Sell Your Westgate Town Center Resort
If you need help covering some of your maintenance fees for the year or are experiencing a lifestyle change that has affected your travel, Timeshares Only can help! Our team has helped thousands of vacation ownership owners rent out or sell their timeshares.
Our timeshare resale and rental representatives will assist you throughout the entire process. Get started by calling 1-800-610-2734 or by emailing us at info@timesharesonly.com.