You might have heard about Vistana Signature Experiences, a resort family under Marriott Vacations Worldwide. Vistana builds, develops and sells vacation ownership at over 20 resorts internationally. Sheraton and Westin are both timeshare club brands that fall under the Vistana Signature Experiences family of resorts. Families love being owners of Vistana timeshares because of this great flexibility. But the best part of Vistana Signature Experiences? The overwhelming options of activities on each resort, as well as discounted attractions with Placepass.
From Orlando to Cancun, Vistana basically has resorts that dot the map for your vacation dreams. For the ultimate theme park and family-fun activity hub to keep everyone busy, escape to Sheraton Vistana Resort in Orlando. If that's not enough, head to one of the best beach resorts in the world at Harborside Resort at Atlantis. Active families that like a little more thrill and the great outdoors will even love visiting Vistana resorts in Colorado, like Sheraton Steamboat Resort Villas.
While you may find this Orlando timeshare resort attractive for it's proximity to the parks and popular tourist spots, the Sheraton Vistana Resort holds even greater value than that. There are tons of activities right on the resort that will keep the little ones busy, or allow parents to have their own getaway. Get your hands dirty at Beach Sand Art, or make a cuddly friend at the Bear Factory. Before heading to the parks, join in to make your own Superhero Mask.
Outdoor enthusiasts will love the Nature Walk educational class that encourages guests to learn about Florida's flora and fauna. They even offer Fish and Turtle Feeding to safely interact with wildlife.
Adults only: cool off at the pool and enjoy water volleyball, or relax with a new book to read from the book exchange program. Make your very own custom wine glass and make it a gift or keep it for a beverage later. There are also impressive massage treatments available upon request, so you can wind down while you're away.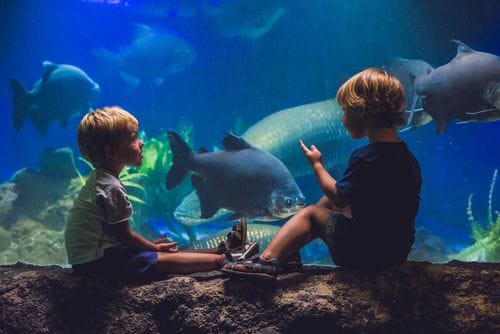 With Vistana Signature Experiences exclusive Placepass activities, timeshare owners can receive excellent discounts at popular Orlando theme parks and attractions. For a night out in O-town, Placepass gives visitors two and three-attraction tickets at cheaper prices. Take pictures with your favorite celebs at Madam Tussauds, get a birds-eye view from ICON Orlando or hang out under the sea at SEA LIFE Aquarium.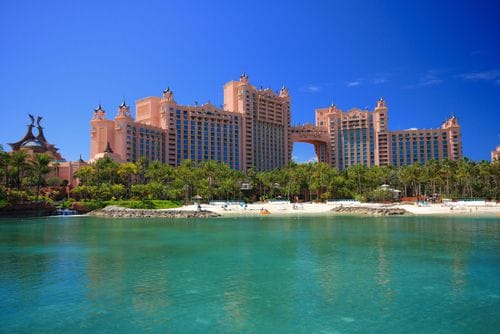 A world-famous resort on Paradise Island, Atlantis is surely one of the most sought-after vacation spots in the world. Harborside Resort at Atlantis offers all of the same amenities and extravagance for Vistana Signature Experience owners. This Vistana Bahamas resort will whisk guests away to their ideal island escape.
Kids and adults will love the Aquaventure Waterpark, a huge attraction for Bahamian vacationers. 141 acres of water slides, a mile-long lazy river as well as 20 swimming areas, Aquaventure is amazing. For more ocean opulence, Dolphin Cay is considered to be a Top Ten Zoo and Aquarium in the Caribbean by TripAdvisor. Swim with friendly bottlenose dolphins and snorkel around these magnificent mammals. There are also stingrays that guests can interact with, eager for treats you're allowed to feed them.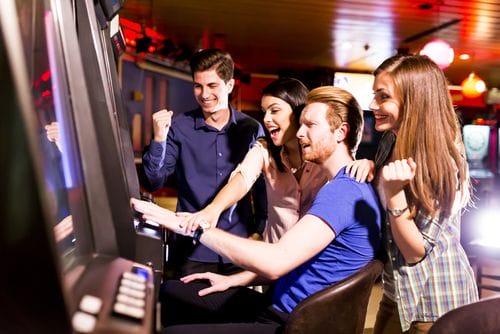 Adults also love the activities offered at this Vistana Bahamas resort. The Atlantis Casino will keep you busy all night with games of chance and bright lights. The largest casino on the Caribbean, there are more than 75 tables for games as well as 750+ slot machines open through the night. If it's your first time, complimentary lessons are available daily for guests to try their hand at gambling.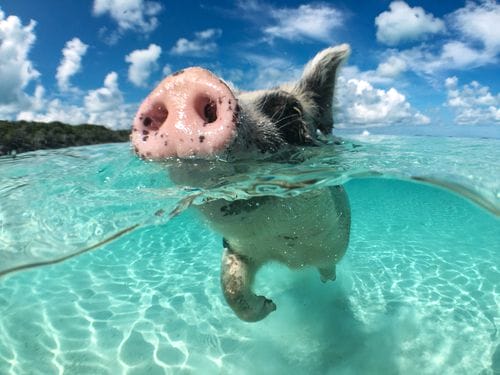 For even more experiences off the resort (which you might not ever need to leave!), Placepass also has a number of activities to enjoy on the different Bahamian islands. Go swimming with the pigs and take an 8-hour excursion on a 39-foot powerboat from Paradise Island to Exuma. The itinerary includes a stop at a "hidden" island, plenty of time and food for feeding the pigs as well as iguanas, and the opportunity to swim with nurse sharks.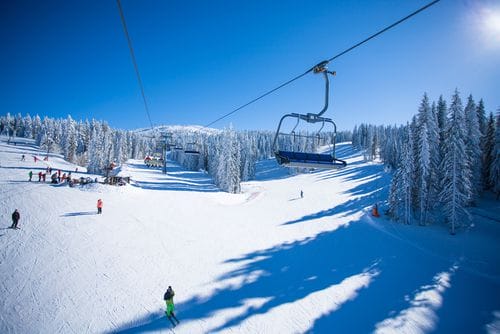 For a complete change of pace from busy theme parks and tropical beaches, Sheraton Steamboat Resort Villas located in Colorado is a perfect, family-fun retreat. Presently nestled amid Steamboat Springs, it is the only full-service ski-in and ski-out resort in the area. Take Steamboat's Christie Peak Express Chairlift and Gondola for all of the recreational activities Mt. Werner has to offer.
A pretty neat feature at this Vistana Signature Experiences resort is the famous gondola and chairlift only footsteps away. There is a scenic, high-speed chairlift for getting you to the slopes quickly, or guests can take an enclosed gondola for a more relaxing experience and sight-seeing. After a day in the snow, Saddles Deck also has it's own fire pit for making s'mores with family and friends every night. If you're looking for quiet time or an amazing view under the stars, head to the rooftop for mountain scenery. There are also whirlpool spas for you to enjoy.
Buy Vistana Timeshare
If you can picture your family making a lifetime of vacation memories in comfortable resorts with luxurious amenities, consider buying a Vistana timeshare. Vistana timeshare resales come at even better prices with most of the same benefits. Interested in buying a timeshare from the resale market?