Looking for a spooky destination to visit this Halloween? Look no further than Salem, Massachusetts, also known as the "Witch City." Salem is most famously known for the Salem Witch Trials that occurred in 1692. This dark chapter in history has left a lasting impression on the city, which continues to embrace the Halloween spirit. As you explore Salem, you'll find yourself surrounded by the eerie atmosphere that makes this city so unique. With its rich history and vibrant fall festivities, Salem has become synonymous with Halloween. Before you take your Salem vacation, here is everything you need to know.
Things to Do in Salem When You're On Vacation
For a low-key but exciting and fun vacation, Salem, Massachusetts has you covered. You can learn about the city's history of witch trials, visit local museums and art galleries, and more. It's hard to run out of things to do in Salem, with all of its beauty and history.
Go On Salem Walking Tours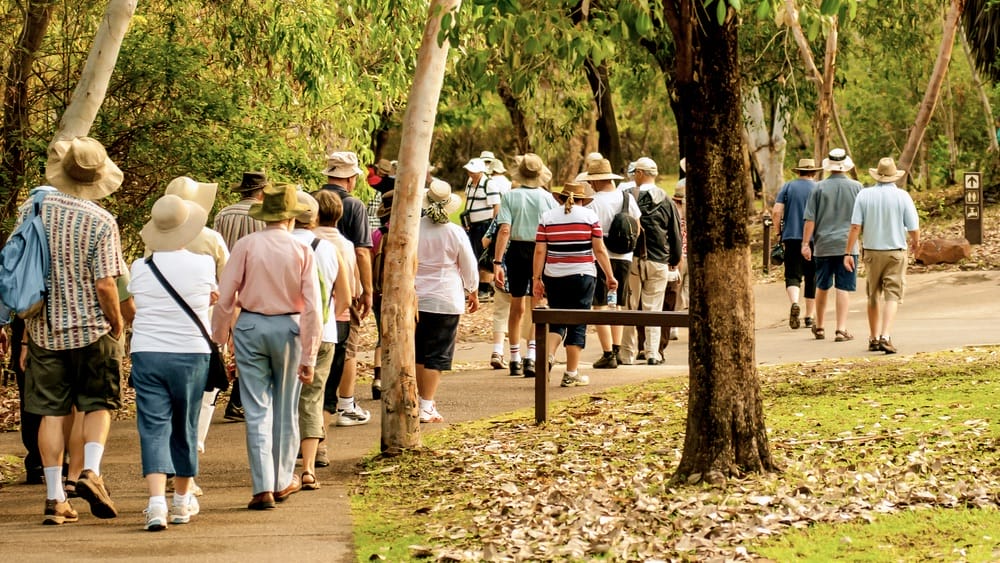 Salem tours are some of the best ways to learn about the rich and complex history of the town. Take a 2.5-hour Salem History & Sightseeing Guided Walking tour with the experts by making a reservation here. Visitors are led by a local guide to some of the most famous landmarks in Salem, like Coven's Cottage, the Salem Witch Trials Memorial, Hamilton Hall, and more. Not only will you get a glimpse of some Salem haunts, but you'll also learn about the city's past as a Native American settlement and its place in history during the American Revolution.
If you're more interested in learning more about the Salem Witch Trials on vacation, make time for the Salem Witch Trials Historical Walking Tour. You'll get a better understanding of the history of the Salem witch trials, including the most common misconceptions. A tour guide brings guests to the main historic sites, and you'll hear stories from accusers and victims during that time.
Then, if you want to learn even more head to the Salem Witch Museum.
Visit the Salem Witch House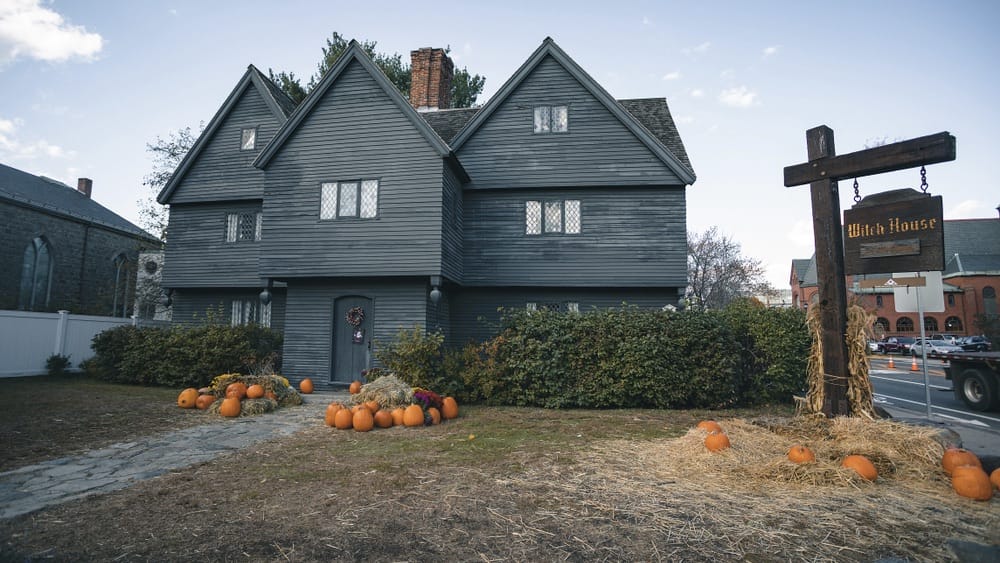 While some Salem walking tours may take you to visit the Salem Witch House, guests can take a look on their own as well. It's best to go in the morning before the crowds start to swell. Once home to Jonathan Corwin, a judge who served during the witchcraft trials in 1692, it is one of several "haunted" locations in New England. The black house is eerie looking just on its own but is also the site of family tragedy and turmoil. Guides within the house can share fascinating facts and stories about the Corwin family, as well as the witch trials that took place.
Attend the Witches' Halloween Ball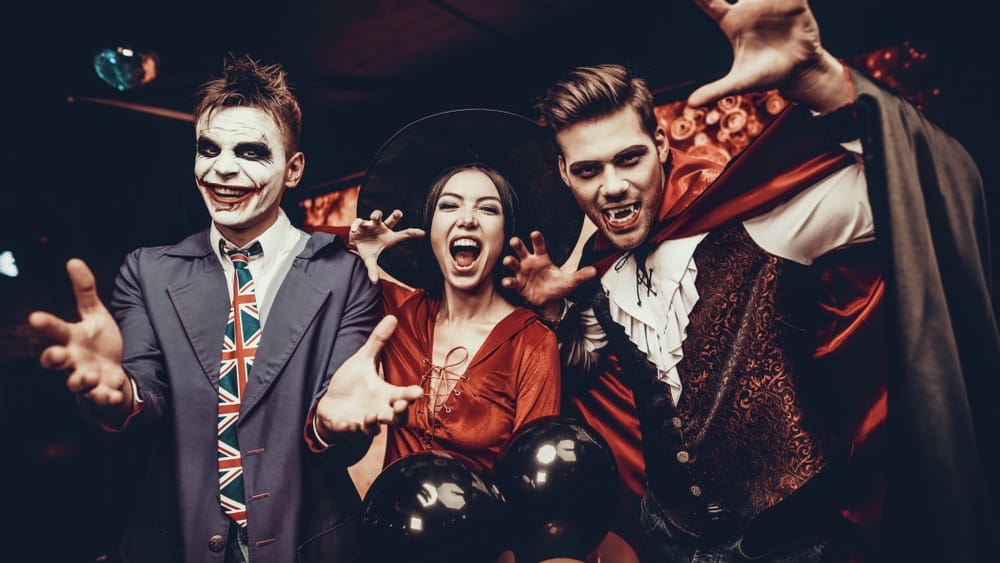 Salem's Witches' Halloween Ball is an event that you won't want to miss! This yearly event is the Halloween party of the year. In addition, you'll see attendees wearing some of the best Halloween costumes you've ever seen! Each year has a different theme and guests truly go all out. Of course, there is a costume contest with great prizes but you can tell that people dress up because they really just love Halloween. The party has music, dancing, food, and even psychic readings! Make sure you get your tickets early because this is a popular event for residents and visitors alike!
Explore Pioneer Village
Pioneer Village transports you to Salem in the 1630s and is the country's oldest living history museum. This historically accurate village was built in 1930 to mark the 300th anniversary of Massachusetts. You may recognize this site from the popular movie, Hocus Pocus. This is where they filmed the opening scene of the film, so it holds a special place in the hearts of Halloween lovers. The Sanderson sisters' cottage was built as a set here, however, it no longer exists. During October, Pioneer Villages holds special evening events where the village is lit up with jack-o-lanterns. During these events, there are Halloween-inspired vendors, so it's the perfect time to get a spooky souvenir!
Get Spooked at Frankenstein's Castle Haunted House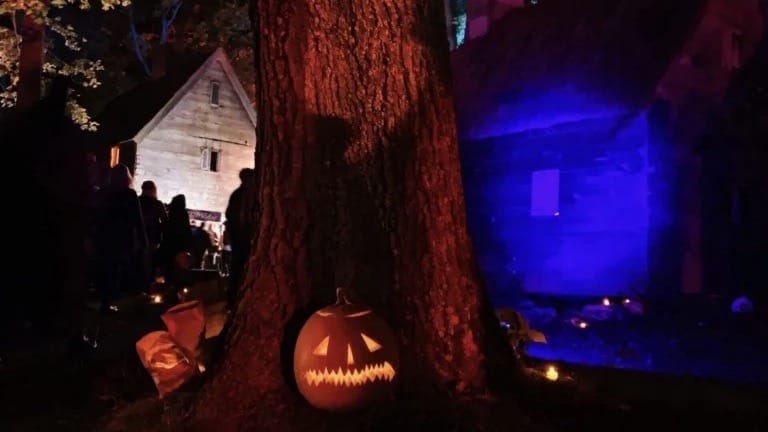 Thrill-seekers can delight in some extra spooky activities on vacation to Salem, Mass as well. Visit Frankenstein's Castle, hosted by the Salem Wax Museum & Salem Witch Village. Head into the Salem Wax Museum's dungeon to enter Dr. Frankenstein's notorious winding dungeon hallways. Guests go through curving hallways to see the mad doctor's quest to create immortal life.
Visit the Peabody Essex Museum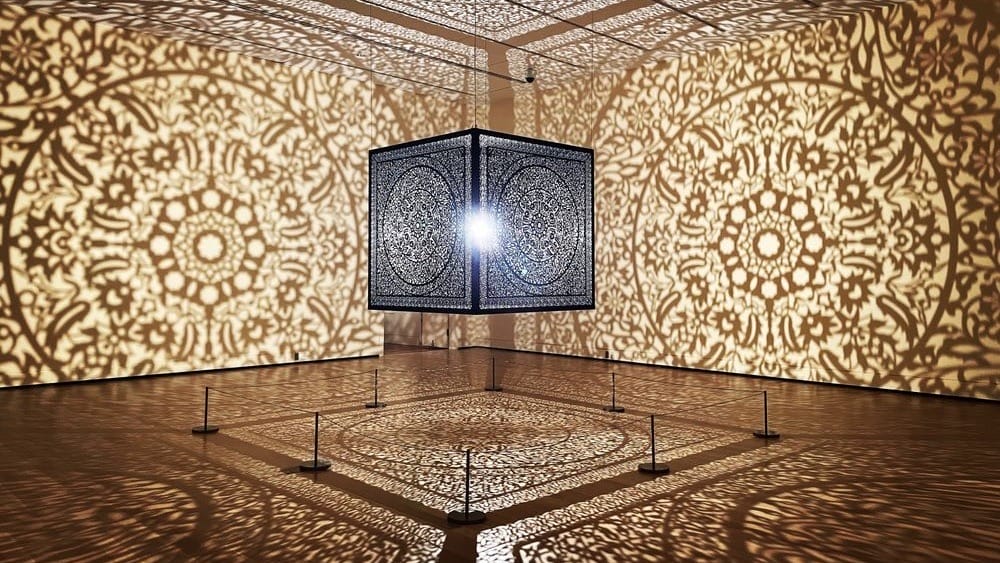 With a rotating selection of exhibits, this fall the Peabody Essex Museum is showcasing original witch trial documents and possessions of individuals involved in the Salem witch trials. Ongoing exhibits include Bats!, As We Rise: Photography from the Black Atlantic, and Gio Swaby: Fresh Up.
The Peabody Essex Museum in Salem also displays a serene 5,000-square-foot garden with almost 300 varieties of shrubs, 60 trees, 37 flower species, and an 11-foot cascading water feature for auditory relaxation. Sit and enjoy the natural landscaping designed for an acoustic break from your trip to the museum.
Check Out Famous Hocus Pocus Movie Sites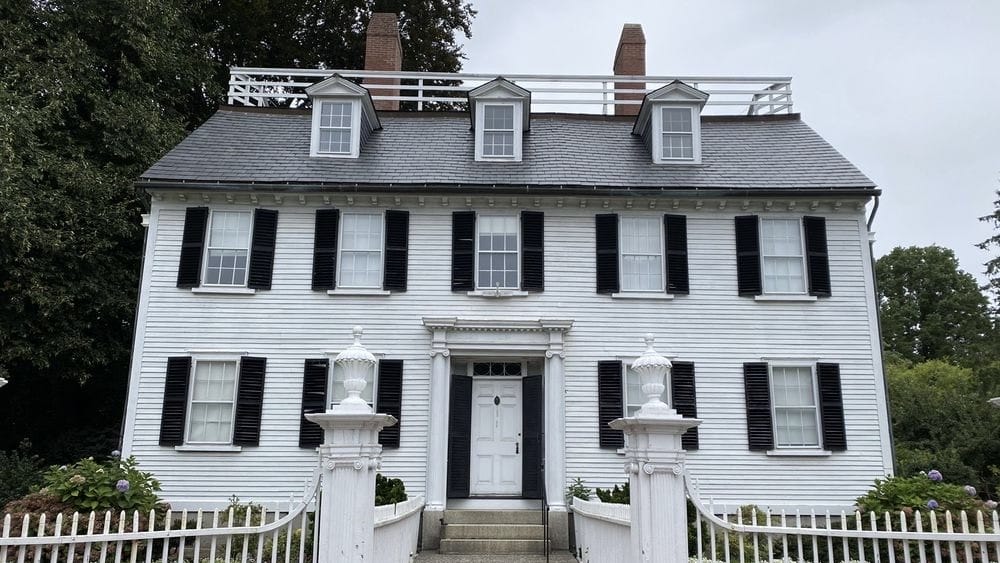 Salem embraces its Hocus Pocus Movie Sites. Did you know a majority of the scenes in the beloved Hocus Pocus movie were filmed in Salem? Max and Dani's home is located at 4 Ocean Ave, and it really has the iconic tower from Max's attic bedroom.
The scenes from the Town Hall party where all of the adults are dancing the night away took place at the Old Town Hall right in the heart of Salem. While you're exploring the downtown Salem area's shops and restaurants, the Old Town Hall can't be missed.
Finally, Allison's home takes place at the historic Ropes Mansion. The property is a part of the Peabody Essex Museum, featuring beautifully manicured gardens and traditional New England architecture. Guests are welcome to explore the home and its gardens, so you can feel like you're in the movie!
See Local Halloween Decoration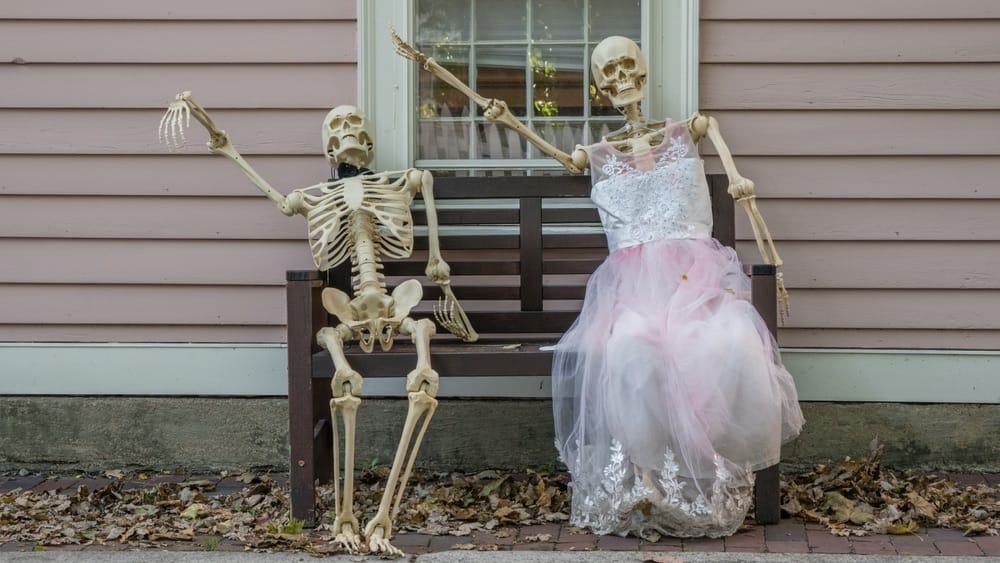 A great free activity to do around Halloween in Salem is walking around and seeing the residents' decorations! Some locals love Halloween just as much as the tourists visiting during October, so you can expect to see some really elaborate decorations! On our last visit, we saw multiple houses with elaborately themed decor. After dinner downtown, take a walk in the surrounding neighborhoods to see the amazing effort the locals put into their decorations! This is a great way to see this amazing city and get a little inspiration for your decorations next year!
Where to Stay on Vacation to Salem Mass
On your spooky October Salem vacation, check out our favorite locations and rentals. While there are inns and hotels near Salem, we recommend staying further away and making Salem a day trip on your Massachusetts vacation. The coast is famous for its beautiful beaches and scenery that can't be beaten.
InnSeason Seaside Resort
InnSeason Resorts has a plethora of options along Cape Cod, including the Surfside resort. With the best waterfront views in Falmouth, guests can stay in accommodations ranging from studios, one-, and two-bedroom suites with fully-equipped kitchens and private decks.
Soundings Seaside Resort Rentals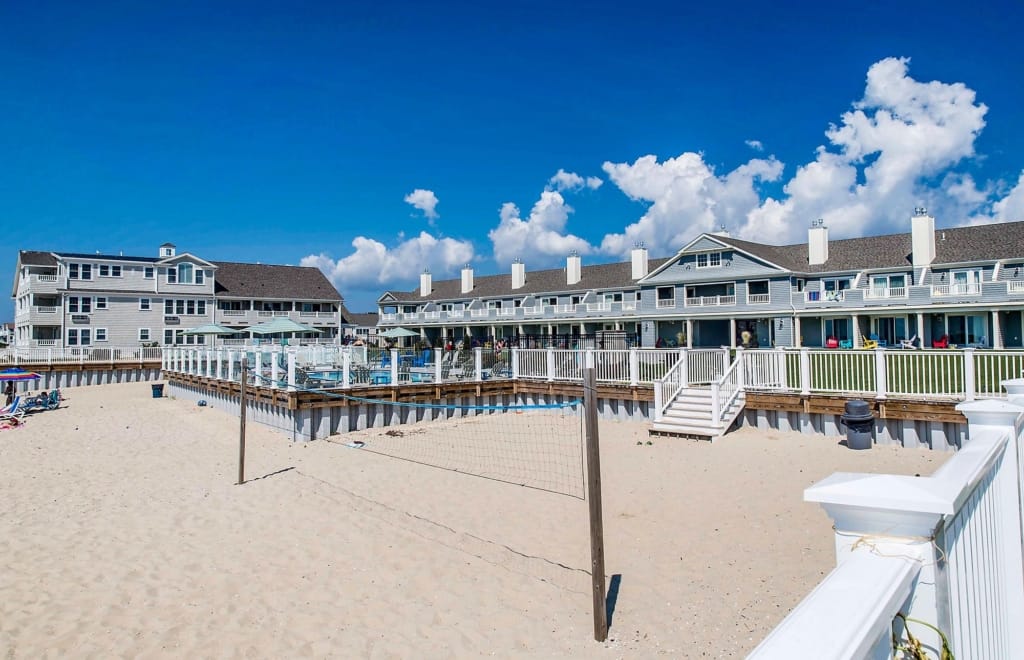 Bluegreen Vacations owners can use their points to stay at the Soundings Seaside Resort in Dennisport, only about two hours away from Salem. Soundings Seaside Resort guests can enjoy the beauty of Nantucket Sound with 365 feet of private beach. All units are complete with cozy fireplaces, balconies/porches, and sweeping views of the coast. For the chillier fall months when you may be on vacation to visit Salem, there is an indoor pool to take a dip in.
Marriott's Custom House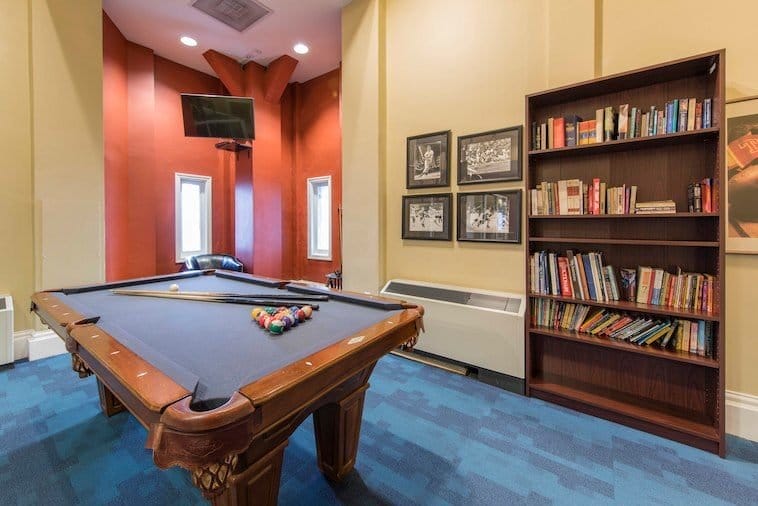 Do you want to visit the popular attractions in Salem and Boston? If so, you need to check out Marriott's Custom House. This fabulous Marriott timeshare is just a ferry ride away from Salem and within walking distance of some of the best Boston attractions. When you aren't exploring Boston and Salem, you can enjoy a fitness center, activities for kids, a game room, a dry cleaning service, and more on-site at this historic hotel. In addition, with a full kitchen, spacious living areas, and private bedrooms, your fabulous accommodations are the perfect place to unwind after a long day.
Visit Salem with a Timeshare Rentals
When visiting Salem, you are going to need a place to stay. With a timeshare rental, you get to stay in a fabulous resort with incredible amenities and spacious accommodations. Browse our Massachusetts rentals by dates, prices, location, and more! Once you find a rental that best fits your needs simply press reserve! You will be exploring Salem's fascinating history in no time!
Have questions? Give us a call today at 1-800-610-2734.
Buy a Timeshare Resale and Visit Salem Yearly
Timeshare resales can be a great way to save money. By purchasing a timeshare resale, you can potentially save thousands of dollars compared to buying directly from a developer. Whether you are interested in buying timeshare resale points or weeks, we have a wide selection to cater to your preferences. Browse through our extensive inventory of available resales now.
If you need help or have questions, don't hesitate to reach out. You can contact us at 1-800-610-2734 or info@timesharesonly.com.