If you're thinking of buying a timeshare, you may have a lot of questions. One of the first questions is probably "where should I buy a timeshare?" followed by "how much is a timeshare?" While there are many answers to those questions, being aware of the secondary market may be a big help when buying a timeshare. A secondary market, also known as a resale market, will have a vast variety of options when it comes to types of timeshares, vacation clubs, budgets, and more. These markets can provide unbeatable flexibility, amongst many other perks, when it comes to vacation ownership.
What is the Timeshare Secondary Market?
Timeshares are a great way to guarantee that you will have incredible vacations year after year. Whether you own points with a vacation club or a fixed week at a resort, there are endless possibilities for making amazing vacation memories. Timeshares can be either deeded or non-deeded properties, depending on the developer and resort. Deeded timeshares mean that the timeshare is owned for life and can be gifted to a loved one. Non-deeded contracts, known as "right to use," have a finite expiration date. Timeshares very rarely appreciate in value, so it's important to note that they shouldn't be thought of as an investment.
So, what is the timeshare secondary market? In short, it's a place where timeshares are being sold by owners that no longer want or use them. Since timeshares don't appreciate value, buyers can get a great deal when buying resale timeshares. Some of the top timeshare brands and vacation clubs are on the market, so it's easy to find an incredible resort to own at. Timeshares from brands like Marriott Vacation Club, Club Wyndham, and Hilton Grand Vacations (to name just a few!) can be purchased for a highly-discounted rate on the secondary market. Sometimes member benefits of specific timeshares can transfer over to the new buyer, even though it wasn't purchased directly from the developer. Be sure to ask about what perks transfer when speaking to a resale representative.
Perks Of Buying Timeshare On The Secondary Market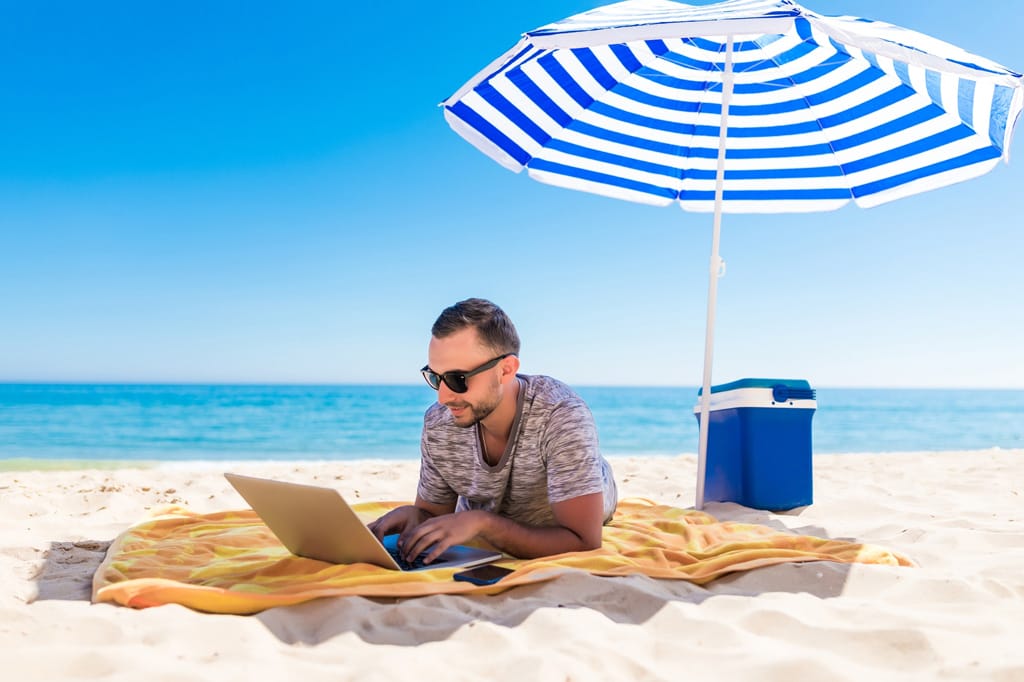 One of the biggest perks when buying a timeshare on the secondary market is the potential to save hundreds, even thousands, of dollars. As we mentioned, you can buy timeshares from some of the best companies in the world and save money! In the long run, timeshares help families save so much money on vacations. Just think of thousands of dollars you could spend on hotel rooms over the years. There are also timeshare rentals available for resale, so you can see for yourself what makes timeshares so great before committing.
Another benefit of buying a timeshare on the resale market is that you don't need to leave your house to start the vacation ownership process. The secondary market is super convenient because it is easily accessible right from home without even going on a tour. You won't need to sit through hours of a timeshare presentation. You can browse resales on your time and in the comfort of your own home.
Lastly, the resale market is great for adding to your existing vacation ownership. If you already own a timeshare and are looking to add weeks or points, the secondary market is a great option! Owners can add more vacation time for a fraction of the price.
What To Look Out For When Buying/Selling Resale
Unfortunately, there are a lot of scams within the realm of timeshare resale. There are people out there that are looking to take advantage of timeshare owners. Luckily, there are many red flags that are instantly recognizable as common timeshare resale scams.
If you receive a call out of the blue from someone saying that they have a potential buyer for your timeshare, use caution. If you have not previously reached out to anyone about selling your timeshare, then the call is probably a scam. Legitimate companies within the secondary market will never call about your timeshare unsolicited. In fact, it's against the law and goes against the ARDA Member Code of Ethics. ARDA, along with its program at ResponsibleExit.com, is a great resource for finding trustworthy and legitimate resale companies.
If any "timeshare exit team" encourages you to stop paying your timeshare maintenance fees, this is a HUGE red flag. You should never stop paying your timeshare fees and dues. Failure to pay your maintenance fees can negatively affect your credit, and you may default on your ownership.
Selling On The Timeshare Secondary Market
Keep in mind when selling your timeshare that it's unlikely you will sell it for as much as you paid for it. A timeshare is a luxury product, so much like cars and boats, timeshares do depreciate in value. However, don't let this deter you from selling! There are plenty of people searching the secondary market for timeshare weeks and points.
If you're ready to sell your timeshare, the process is pretty straightforward with Timeshares Only. When you contact us, we'll gather all of the details about your ownership to make the most effective ad possible. We help market your timeshare and get the right eyes on your ad posting. When a buyer is ready to make an offer, we will help you with the next steps! We can recommend a reputable Licensed Real Estate Brokerage to help with the closing process.
Timeshares Only is a member of ARDA and has an A+ rating on the BBB as an Accredited Business. We've been helping timeshare buyers and sellers with timeshare resale for over 25 years.
Voyager Pass
While you're waiting for your timeshare to sell on the secondary market, Timeshares Only has a way that you can continue to get some value off of it: Voyager Pass! Voyager Pass is a travel club that offers several unique monetization opportunities for owners who no longer use their timeshare property. The pass works by converting your vacation ownership into credits, which can then be used on discounts for concert and theme park tickets, flights, hotels, and more. Your timeshare resale specialist will walk you through the Voyager Pass Credit system, including how to convert your vacation ownership into Credits, and you'll be able to see the full details of registration. As a result, you can rest assured that you'll be able to make an informed decision about whether Voyager pass is right for you.
Buy, Sell, and Rent Timeshares

Are you ready to buy, rent, or sell a timeshare on the secondary market? If so, you've come to the right place! If you're looking into starting vacation ownership, browse our selection of timeshares for sale or timeshares for rent. Then, when you've found one that you love, simply make an offer! You can also contact us if you'd like to sell your timeshare.
Don't worry if you have questions because Timeshares Only is here to help! Our team of timeshare experts has the connections and experience to make this process seamless, so contact us! Call 1-800-610-2734 today!