Stoneridge Resort is the perfect getaway located in beautiful Blanchard, Idaho. Surrounded by the StoneRidge Golf Community, this timeshare resort offers the perfect blend of relaxation and recreation. With 150 luxurious suites located in four condominium buildings, Stoneridge Resort is the ideal destination for those looking to get away from the hustle and bustle of everyday life. Whether you're looking for a romantic escape or a family trip, Stoneridge Resort has something for everyone. Enjoy a round of golf on the 18-hole championship course, take a dip in the pool, or simply relax and take in the views of the stunning Idaho countryside. With all that Stoneridge Resort has to offer, you won't want to miss out on this one-of-a-kind experience.
Stoneridge Resort Condominiums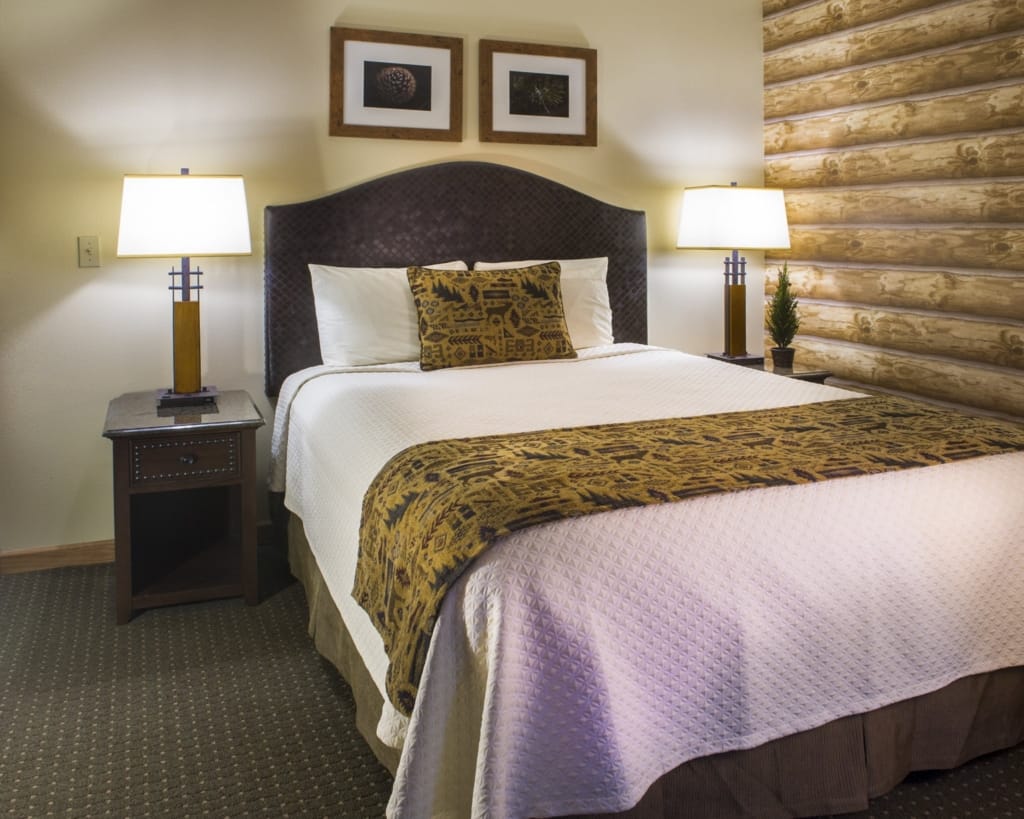 Treat yourself to a peaceful, rustic retreat at Stoneridge Resort. Enjoy the tranquility of this lodge-like retreat, and take complete comfort in the cozy and well-appointed studio, one and two-bedroom condos. Each non-smoking condo is fully air-conditioned and decorated with rustic-inspired decor perfect for a resort vacation. Plus, as a no-pet resort, Stoneridge Condominiums offers its guests a calm and tranquil environment with no distractions.
Are you looking for a condo experience that's both comfortable and affordable? Look no further than these studios! Each one is 367 square feet in size and can accommodate up to four guests, with a queen-size bed and a queen-size sofa sleeper. These studios are the perfect choice for those looking for a more affordable option when it comes to a condo stay.
The one-bedroom condominiums are a great choice for those looking to host up to four people but want more space than the studios. They come with a queen-sized bed and queen-sized sofa sleeper, as well as one bathroom. On average, they measure 512 sq ft. For larger groups, the two-bedroom condominiums are even more suitable, with two queen-sized beds, a queen-sized sofa sleeper, and one bathroom. With a size range of 784 to 957 sq ft, these units are located on the first, second, and third floors and can be easily accessed via an elevator. So if you're looking for a peaceful and comfortable vacation, come to Stoneridge Resort.
Condominium Include
The furniture is lodge-themed, and the countertops are granite.
Memory foam mattress for "American Leather" brand sofa sleepers.
A full kitchen is available. There are appliances that are sized for apartments.
In each condominium, there is a free Wi-Fi connection.
Condominiums all have balconies.
There are elevators on every floor of the building.
A variety of grilling locations are available on-site.
Stoneridge Resort Amenities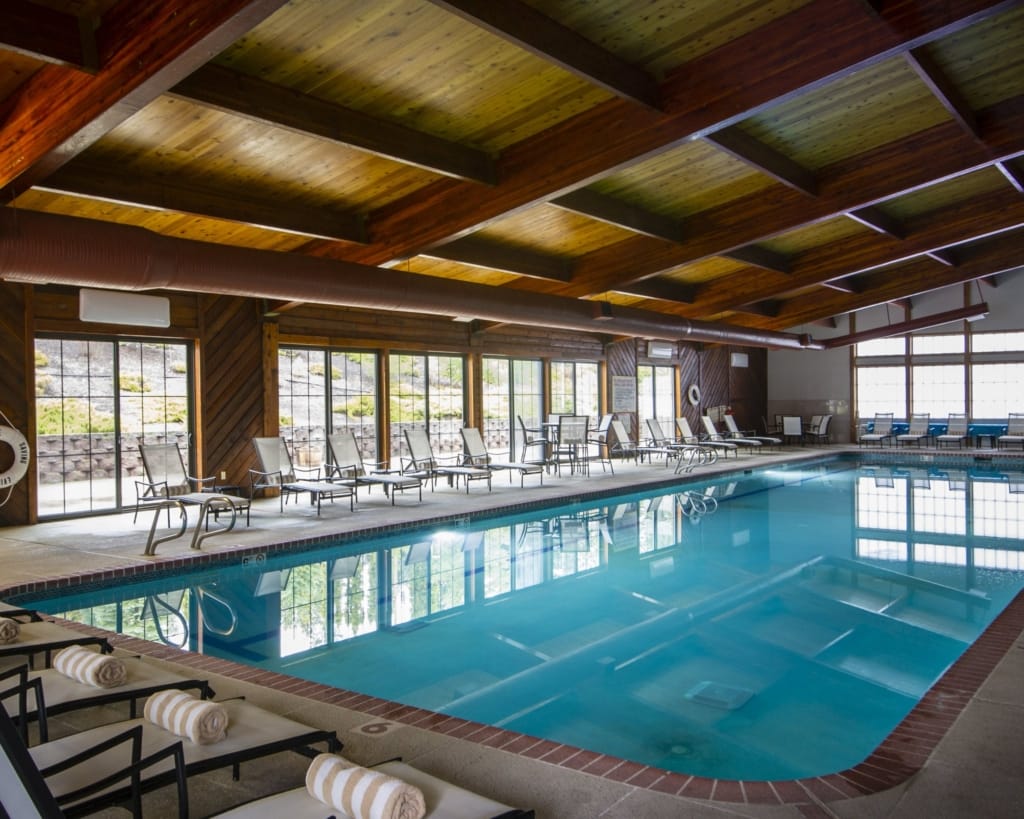 Stoneridge Resort is the ideal destination for a family getaway. The 24,000 sq. ft. Recreation Center is truly unique, featuring a hardwood floor gymnasium with a full basketball court. Guests can also take advantage of our state-of-the-art workout room, complete with weights, weight machines, and a wide selection of exercise equipment. Whether you're looking to energize with a pickup game of basketball or tone up with our cardio and weight machines, Stoneridge Resort has the perfect recreational activity for you and your family.
One of the most popular amenities is the indoor saltwater pool with an outdoor patio. There are several classes offered each week for water aerobics there. In addition, there is a women's and men's dry sauna in the locker rooms. They also have a hot tub that comfortably seats 12 and a eucalyptus steam room. Head up the stairs, and you'll be in the Loft Great Room, a space that offers multiple activities. From a library to the media area, you have plenty of options. Even better, a selection of racquets, fishing poles, cross-country skis, and snowshoes are available. Bicycles can be rented for a small fee, and the three outdoor tennis courts double as pickleball courts during the summer months.
In addition, the Panhandle Loop Mini Golf Course at Stoneridge Resort is a truly memorable experience. With 19 holes, it takes you on a tour of north Idaho's Panhandle. Each hole is a representation of a historic site, with an accompanying sign to explain its significance. Explore the history of North Idaho at the Panhandle Loop Mini Golf Course.
Amenities Include
Recreation Center
Dry Saunas
Loft Great Room
Mini Golf Course
Racquetball
Indoor Hot Tub
Workout Room
Outdoor Patio
Hot Tub
Library & Media Area
Racquetball Courts
Craft Room
Indoor Saltwater Pool
Water Aerobics Classes
Steam Room
Full Kitchen
Picnic Shelter for Events
Blanchard, Idaho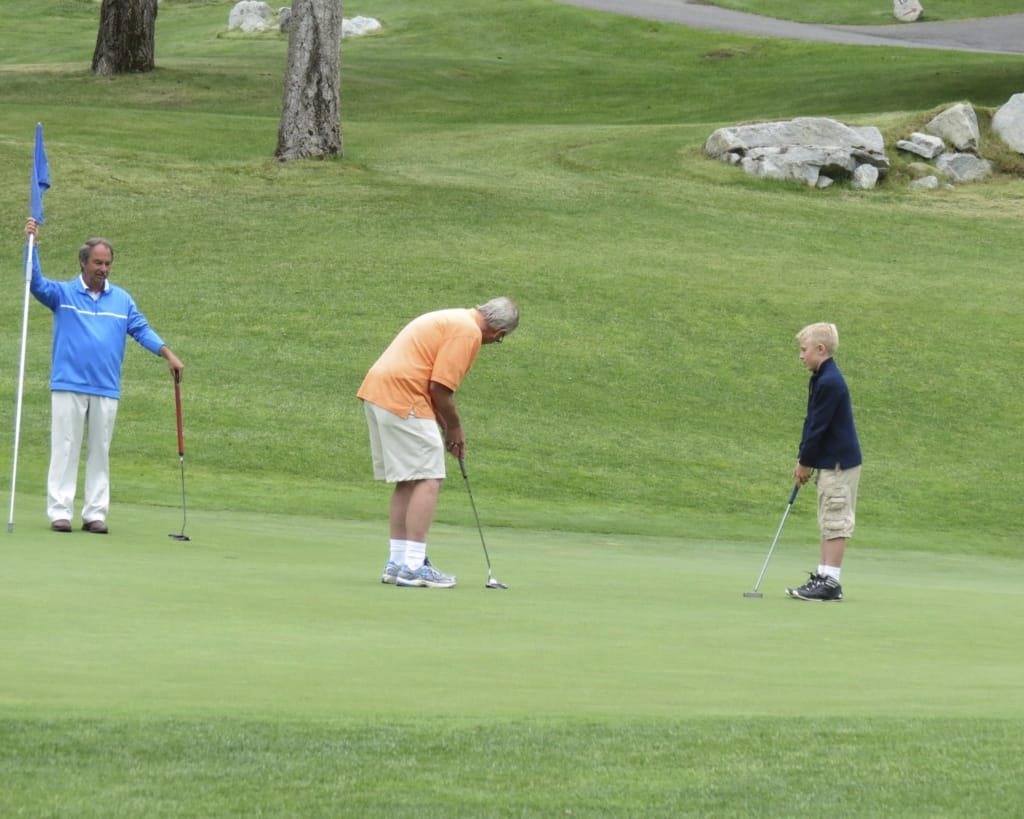 Experience the great outdoors and all the beauty that the Northwest has to offer at Stoneridge Resort. Whether you are looking for a relaxing hike, a day of fishing, or a scenic drive, you won't be disappointed. With easy access to Lake Coeur d'Alene as well as Pend Oreille Lake, this destination is perfect for outdoor enthusiasts. Hit the links at one of the many golf courses or experience the thrills of skiing at some of the most popular ski areas. For nature and restaurant lovers, this resort is conveniently located close to walking and biking trails. Located only 30 minutes away, Silverwood Theme Park offers summertime fun.
StoneRidge Golf Community
StoneRidge Golf Club opened to the public on the 4th of July, 2000, and has since become the premier public golf course in the Twin Cities, according to Golfweek Magazine. The golf course is an 18-hole, 72-par course measuring 7,205 yards in length. It offers a challenging game of golf for players of all skill levels. Bobby Weed, the course's designer, created a links-style course with bentgrass fairways framed by fescue grass. With its large undulating greens and rustic, irregular bunkering, StoneRidge offers a unique experience, mimicking the feel of playing across the pond.
Sell or Rent Out Your Stoneridge Resort Timeshare
Are you looking to sell or rent out your timeshare? Timeshares Only is your number one resource for doing so! Our team of experts is dedicated to providing you with the highest quality service and the best value for your timeshare. We'll help you get the best value for your timeshare and make the process as easy and stress-free as possible.
Don't hesitate. Contact us today to sell or rent out your timeshare by calling 1-800-610-2734.