Whether you're looking for a night of high-stakes gambling, an unforgettable show, or just a casual stroll along the Strip, you're sure to find something fun to do in Las Vegas. Located in the heart of the city, The Berkley Las Vegas offers a unique blend of entertainment, culture, and experience that can be found nowhere else. The Strip is home to some of the world's most famous casinos, restaurants, and attractions, all of which can be found within short walking distance of each other. Keep reading to discover what The Berkley Las Vegas has to offer!
The Berkley Las Vegas
There's more to The Berkley Las Vegas than just high-rise living – it's an experience of a luxurious resort getaway in one of the most vibrant cities in the world. Enjoy all the glitz and glamour Vegas has to offer in the comfort and safety of this fabulous resort.
Amenities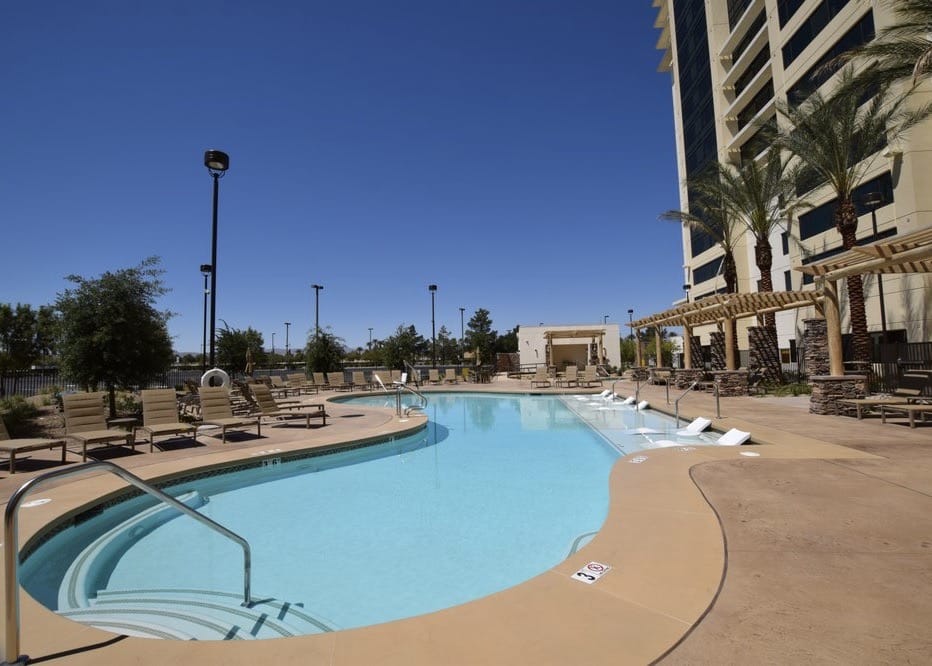 The Berkley Las Vegas offers an array of amenities designed to enhance your stay. You can start your day with a refreshing swim in the heated outdoor swimming pool and then enjoy a relaxing soak in our hot tub. For those who love outdoor cooking, there are barbecue grills for your convenience. Maintain your fitness routine at the state-of-the-art fitness center, equipped with modern equipment to keep you energized. Stay connected throughout your visit with complimentary WiFi available throughout the premises. Or if work calls, the business center is at your disposal.
In addition, the dedicated and friendly staff at the 24-hour front desk are always available to assist you with any requests or questions. Experience exceptional service from their knowledgeable concierge team, who are eager to help with recommendations and arrangements. To ensure a truly unforgettable experience, your comfort and satisfaction are top priorities at The Berkley Las Vegas.
Accommodations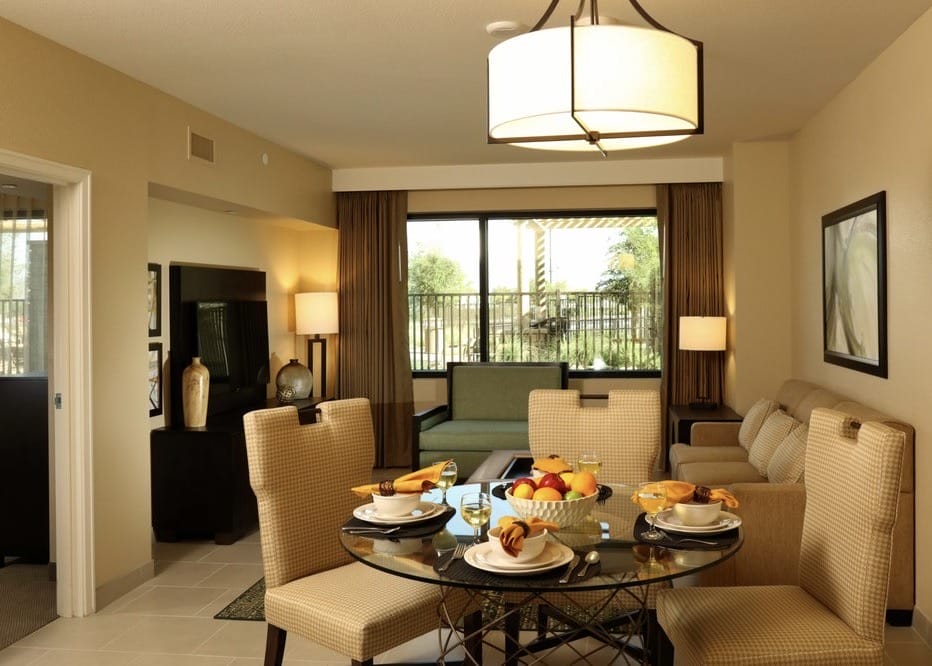 When you stay at The Berkley Las Vegas, you can choose from a studio, one-bedroom, or two-bedroom accommodation. The studio is the smallest and sleeps up to three guests. The studio comes with a partial kitchen. For families and groups of friends who want a home-away-from-home experience, the one- and two-bedroom suites have a kitchen, dining room, and living room.
There are two types of one-bedroom suites: A and B, both of which can accommodate up to four people. The two-bedroom suites, on the other hand, offer a bit more space and convenience. Guests can accommodate up to eight people in two-bedroom suites, which are comprised of two connecting one-bedroom suites, A and B. Whether you are traveling alone or with a group, these spacious and well-appointed accommodations will provide a comfortable and enjoyable stay.
Know Before You Go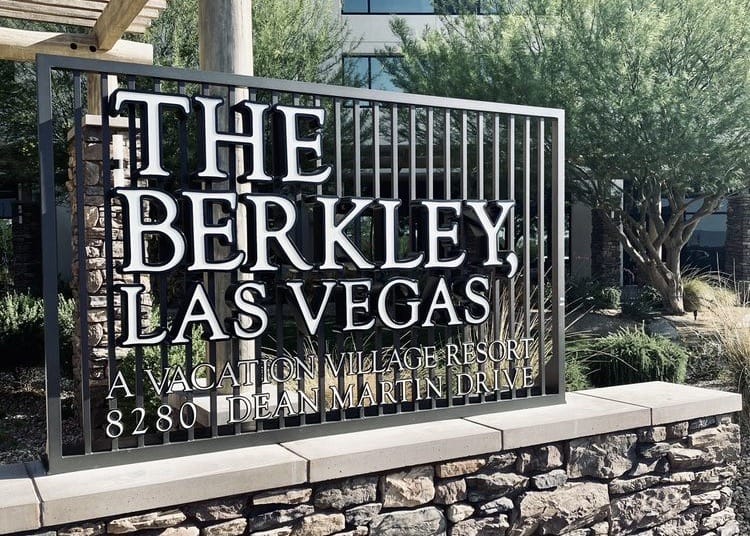 Before you stay at The Berkley Las Vegas, there are a few things to know. To check in, guests must be at least 21 years old. Check-in time is at 4:00 PM, allowing you ample time to settle in and begin your vacation. Check-out time is at 10:00 AM to ensure the team can prepare the suite for the next guest. A resort fee of $30.00 applies to one-bedroom suites and $50.00 to two-bedroom suites (one fee per reservation), covering various amenities and services throughout your stay.
In order to prioritize your safety and security, dedicated security personnel are available Monday through Thursday from 3:00 PM to 7:00 AM and 24-hour coverage on Fridays through Sundays. All units are non-smoking and vape-free to maintain a clean and pleasant environment for all guests. The establishment is not pet-friendly, so you can't bring your dog or cat along for the ride.
What to Do Nearby The Berkley Las Vegas
There are many reasons why people visit Las Vegas, from its vibrant nightlife and entertainment offerings to its numerous attractions. There is no better destination for those seeking adventure, entertainment, and excitement than Las Vegas.
Visit the Neon Museum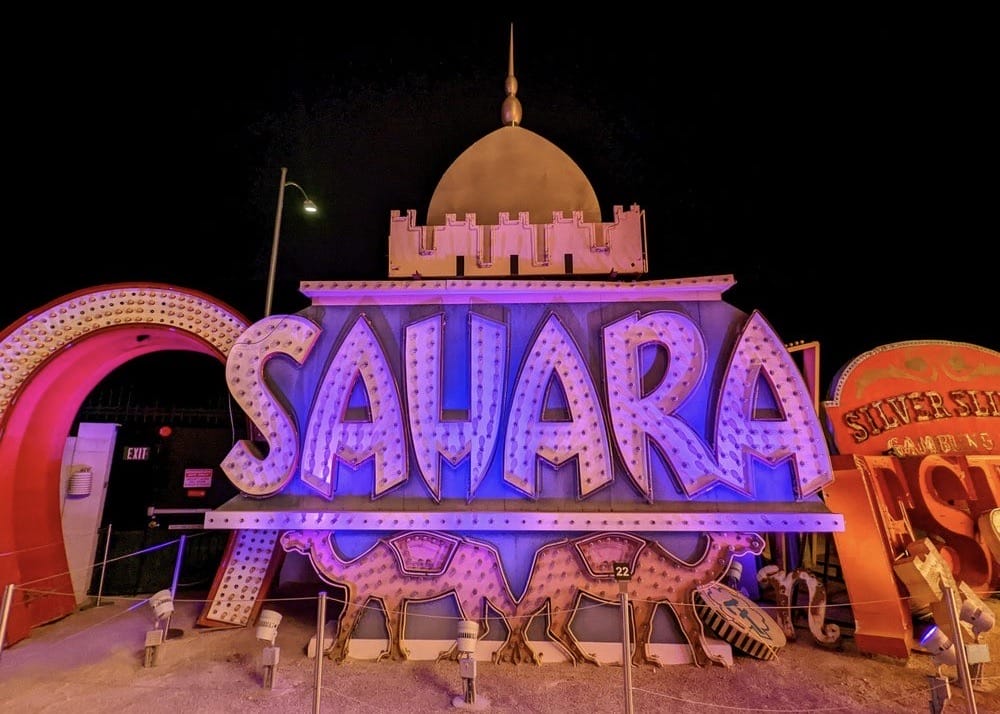 Created in the 1990s, the Neon Museum was founded when casinos that had been around for decades were being demolished to make way for the mega casinos that are now staples of the Las Vegas landscape. By establishing a not-for-profit organization, the Neon Museum preserved Las Vegas' old-timey look and feel. The Neon Museum is an important part of Las Vegas' past. Its success has made it possible for tourists and locals to take a step back in time and appreciate the city's unique and fascinating history.
Visitors to the Neon Museum are able to explore the city's past and gain an understanding of what Las Vegas was like before it became the world-famous gambling and entertainment destination it is today. The museum is definitely worth a visit while staying at The Berkley Las Vegas and is one of the most popular activities for those looking to learn more about the city's history.
Gamble at the Casinos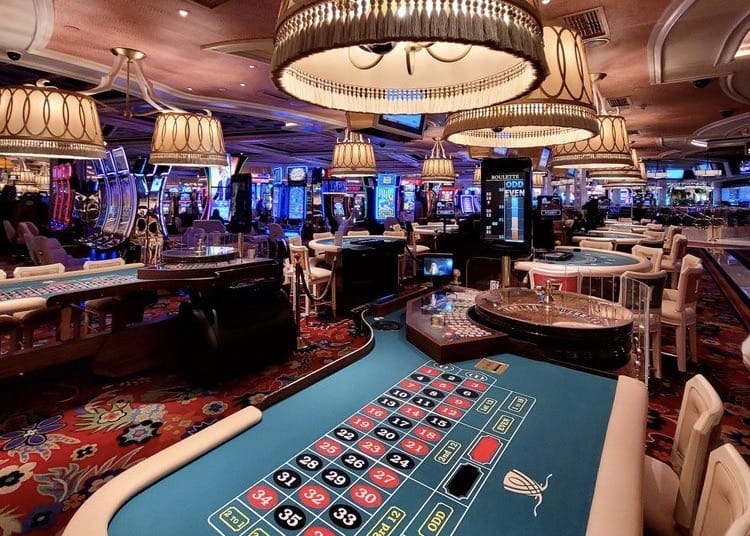 Las Vegas is home to some of the world's most famous casinos, with an incredible range of attractions and activities to suit all tastes. The city is filled with luxurious casinos that offer an unforgettable experience, from the iconic Bellagio to the luxurious Wynn. Among Las Vegas' most popular casinos, the Bellagio offers slot machines, poker, craps, and blackjack games. There is also the Wynn Casino, which offers high-end shops, spas, and restaurants.
With its street performers and vibrant atmosphere, the Fremont Street Experience is a great place to explore. Additionally, there is the Mandalay Bay Resort & Casino, which offers a beach, aquarium, and casino, among other attractions. No matter what kind of experience you're looking for, Vegas has it all.
See the Fountains of Bellagio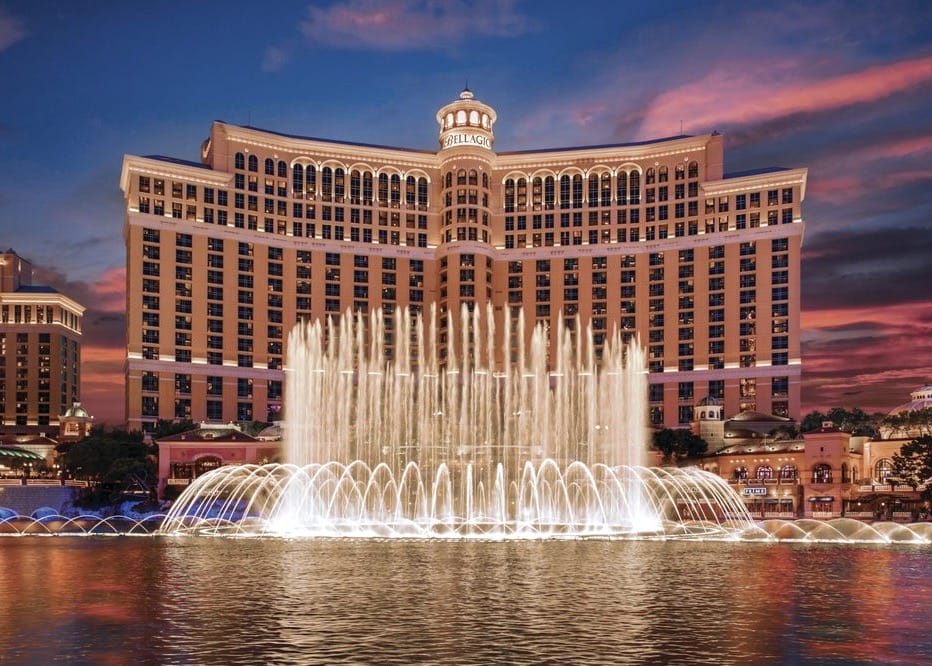 The Fountains of Bellagio provide a performance that is just as captivating as any other in Las Vegas. One of the city's most beloved attractions, these awe-inspiring fountains offer free shows that are choreographed to more than 30 diverse pieces of music. Songs that you may not have heard before, but you'll certainly find yourself wanting to add them to your playlist. As the song plays, sparkling streams of water dance to the beat and sporadically erupt.
Designed by WET Design, this attraction features water-based attractions. There are 1,214 jets in this 8.5-acre lake that propel streams of water 460 feet into the air. In order to clean, maintain and repair the fountains between shows, a staff of 30 works seven days a week, 365 days a year. So when you are at The Berkley Las Vegas, make sure to set time aside to marvel at the beauty of the Fountains of Bellagio – you won't be disappointed.
Rent or Buy a Timeshare in Las Vegas
Who wouldn't want to travel to Vegas? From the fabulous attractions to the incredible resorts, it is a highly sought-after location. We have a marketplace filled with timeshares for rent if you want to find a great deal for a one-time trip. Or you can buy a timeshare. Then, you can have a home away from home in Vegas. Have questions? Give us a call today at 1-800-610-2734. We'd love to help you find the best resort for you.
Sell or Rent Out Your Timeshare at the Berkley Las Vegas
Whether you need to get out of your timeshare or just can't use it this year, at Timeshares Only, we have a solution for you. We can help you rent out your timeshare or sell your timeshare on our marketplace. We will work with you to set a price and create an appealing ad that will have your timeshare at the Berkley Las Vegas seen by vacationers all over the world. Want to learn more? Call us at 1-800-610-2734.