Need a trip to America's most popular lake vacation destination? Get away with last minute timeshare rentals to Lake Tahoe. Some of the best resorts are available to rent by owner at the greatest deals. Check out our list of the top five timeshare rentals in Lake Tahoe available now.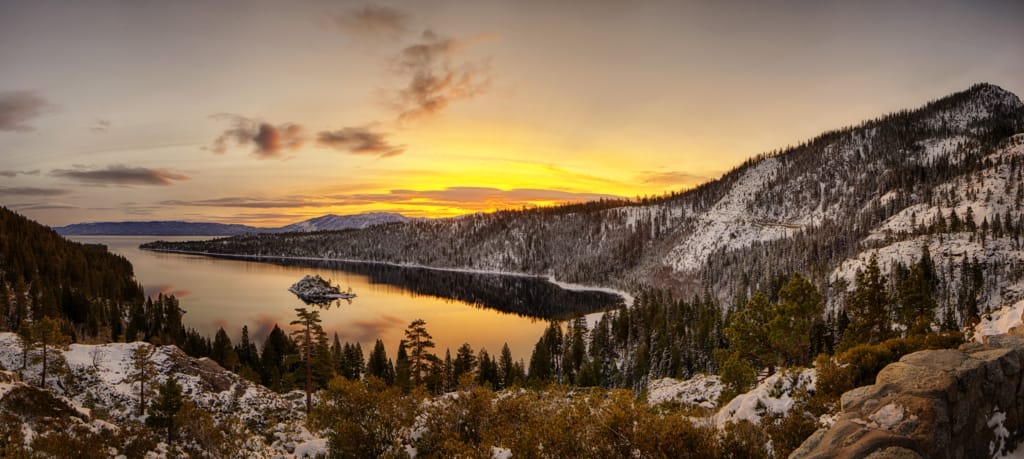 Last Minute Timeshare Rentals
If you're looking for last minute timeshare rentals in Lake Tahoe, keep an eye on our Live Bookings feature. Our inventory is updated regularly for those last minute, spontaneous getaways all over the country. Enjoy a Lake Tahoe vacation rental, head to the beaches of Florida, and more.
The plus side of renting a timeshare is the amount of space and privacy in every unit. All of the resorts listed below have multiple-bedroom options, fully-equipped kitchens and living room areas. With the space and privacy of a timeshare rental, you'll never want to go back to a normal hotel room.
Read: Money Matters! How to Take More Vacations on a Budget
Marriott Vacation Club Lake Tahoe
There are two fabulous Marriott Vacation Club resorts that MVC owners love in Lake Tahoe, and they're available as last minute timeshare rentals! So you can try out a vacation before you buy. Or just get away for a week (we don't judge).
Marriott's Timber Lodge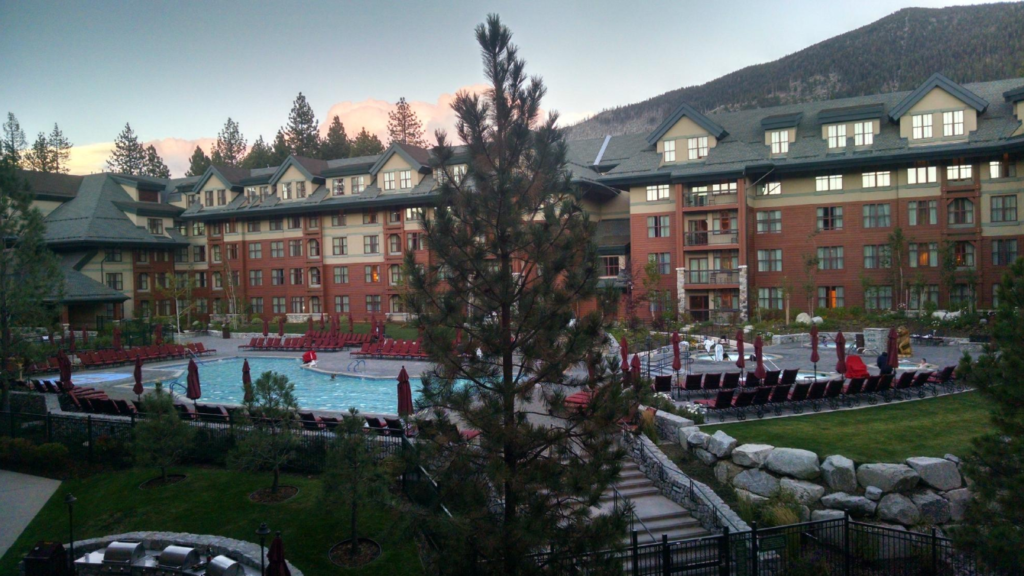 A gorgeous lakefront Lake Tahoe resort that sits at the base of the Heavenly Gondola, Marriott's Timber Lodge is one-of-a-kind. With lux amenities on the resort or right next door, guests can enjoy their rustic retreat to the mountains, without roughing it too much. Take a spa day at the Serenity Spa, providing facials, manicures and pedicures, massages and a steam room.
Or, spend a day on the green at the Edgewood Golf Course less than half a mile away. 18 holes await the athletes in your travel party. After a day on the ski slopes or outside in the wilderness, take a dip in the heated outdoor pool or whirlpool spas.
This Marriott Vacation Club resort also offers fantastic dining options. The Fire & Ice grill has a unique experience that will warm your taste buds. Create your custom meal of fresh, healthy ingredients and fire it up on the oversized outdoor grill! The Riva Grill off the resort also comes highly recommended, with pristine views of the lake and open for lunch and dinner.
See Marriott's Timber Lodge timeshare rentals
Marriott Grand Residence Club, Lake Tahoe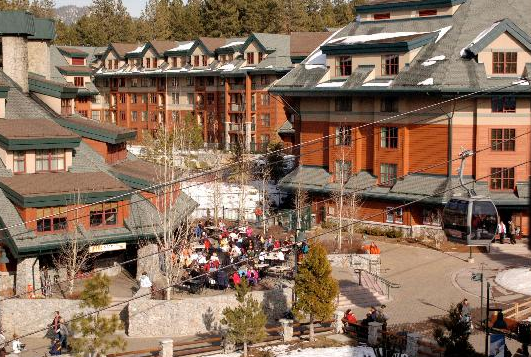 Sitting right next door to Marriott's Timber Lodge, the Marriott Grand Residence Club, Lake Tahoe is the ultimate ski destination. With a warm and inviting lobby with stone accents and wood paneling, Marriott Vacation Club owners will even be stunned by its grandeur.
On-site is the Serenity Spa, as previously mentioned. There is ski-in and ski-out access to the slopes as well, making it a breeze for skiers to achieve the best vacations.
See Marriott Grand Residence Club, Lake Tahoe timeshare rentals
Lake Tahoe Vacation Resort by Diamond Resorts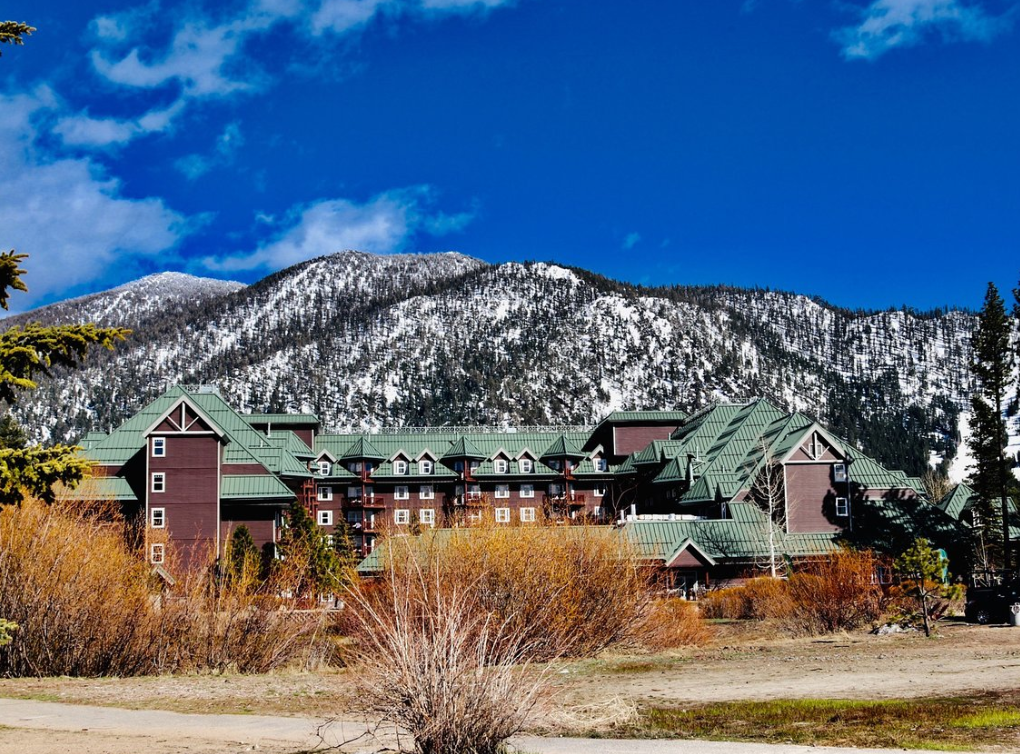 A perfect retreat for year-round outdoor enthusiasts, the Lake Tahoe Vacation Resort by Diamond Resorts sits comfortably between the lake's mountain range. The activities department will keep you busy your entire trip, with excursions through fun bike trails, beautiful hiking paths or exciting watersports on the lake.
Sit down for a delicious meal on the resort at The Bear Moon Bar & Grill. Recipes that are curated by Lake Tahoe's most well-known chefs will blow you away. Make sure to take a bite of the BBQ Piggy Wings, Black Angus Ribeye, Pasta of the Day and the self-proclaimed best burgers in town.
Tip: Order a Rockside Brownie and enjoy it while warming up by the fire pits on the lakeside.
Search Lake Tahoe Vacation Resort by Diamond Resorts timeshare rentals
Hyatt Regency Lake Tahoe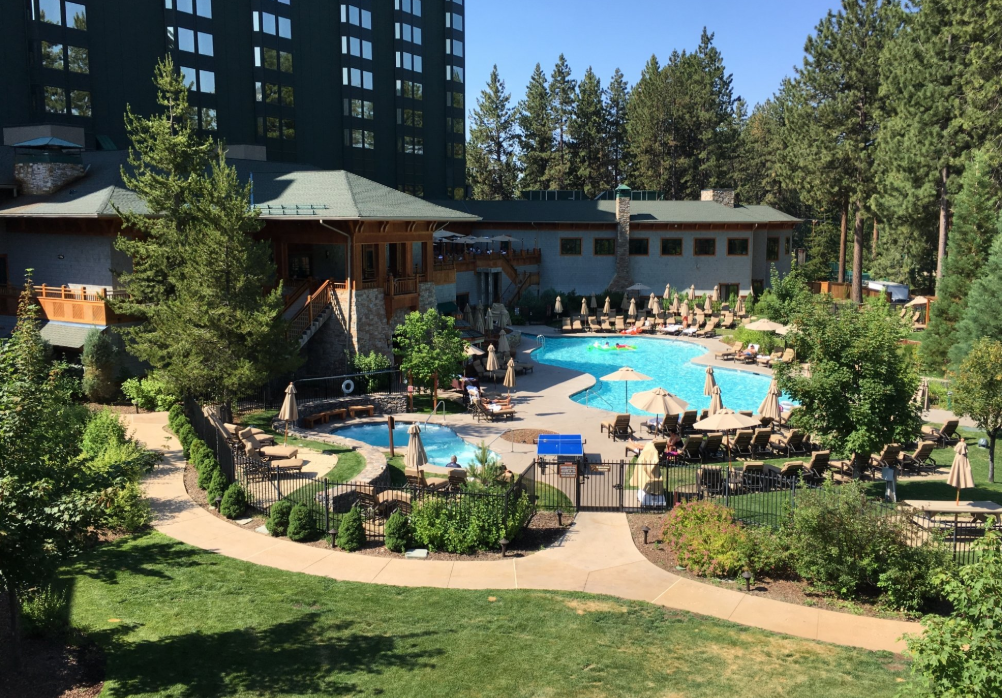 This scenic waterfront resort takes the charm that Hyatt Residence Club timeshares are known for while bringing families back in touch with the great outdoors. Offering a modern take on the rustic decor that Lake Tahoe resorts are known for, each room offers privacy, soothing decor and unobstructed views of the stunning lake.
With seven dining options, including the waterfront Pier 111 Bar, the Stillwater Spa & Salon, a heated outdoor swimming pool and Grand Lodge Casino, you'll never run out of things to do. Enjoy a delicious bite to eat, relax in the steam rooms and saunas at the spa, take a dip year-round or spend the night getting lost in the casino excitement.
Find Hyatt Regency Lake Tahoe vacation rentals
Wyndham Tahoe at South Shore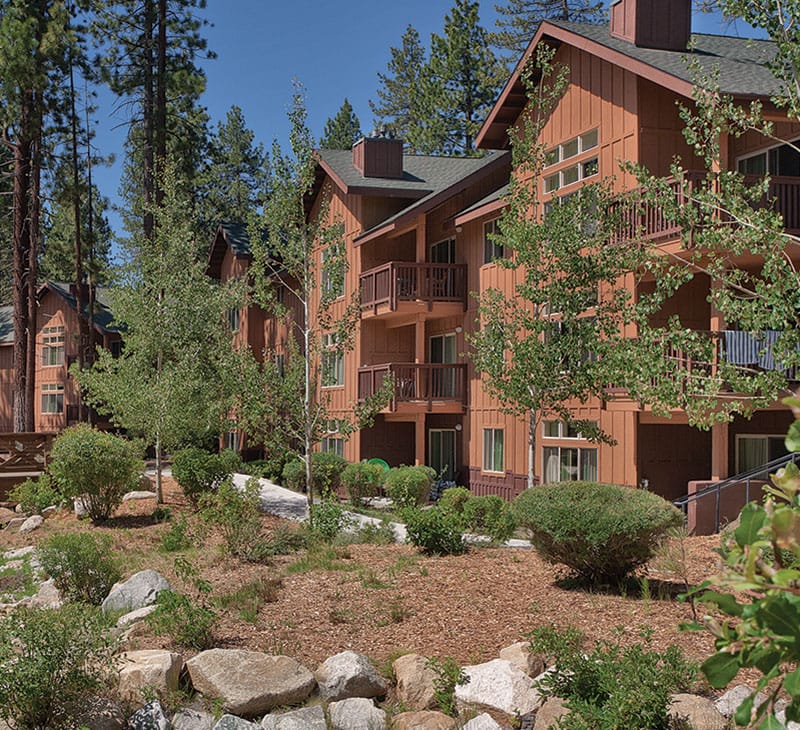 Wyndham South Shore is a charming Club Wyndham resort with lodge-style units and a quiet atmosphere, so you can be tucked away in the snowfall. If you're looking for a private escape where you can relax "off the grid," then this is the place for you. Enjoy a quaint pool, massage services, beach access and outdoor hot tub. Right nearby the resort is golf, mountain trails, skiing, casino and the stunning lake.
Find your perfect Wyndham Tahoe at South Shore timeshare rental.
Interested in a last minute timeshare getaway to Lake Tahoe? Call our rental specialists at 800-334-1846, make a reservation on the resort posting, or click here to see all of our last minute Live Bookings.