Festiva Resorts is more than just beautiful timeshare properties that owners can vacation to. Festiva Sailing Vacations is an exclusive club that members can access sailing trips on luxury catamarans staffed with professionals to create picturesque vacations on the seas. Sailers can choose from four incredible destinations: the British Virgin Islands, St. John & US Virgin Islands, and Greece. With a Festiva timeshare, the vacation opportunities may surprise you.
Everything You Need to Know About Festiva Sailing Vacations
Festiva offers so much more than the opportunity to sail around the world. The vacation ownership company got its start nearly 20 years ago with a resort in the idyllic Myrtle Beach. Festiva offers its members the ultimate flexibility—owners can use their points to travel to Festiva resorts other than their home resort or exchange their points on a third-party exchange network such as RTX. With innovation and the promise to provide the best possible vacations for families, Festiva Sailing Vacations doesn't fall short.
Festiva Sailing Vacations Destinations
Currently, there are three destination itineraries you can book with Festiva Sailing Vacations. Destinations include the U.S. Virgin Islands & St. John, Greece, as well as the British Virgin Islands. No matter the destination you choose, you will have a 7-day itinerary out at sea exploring the area and making stops along the way. Each itinerary also comes with its own custom menu with meals and beverages for guests to enjoy. Packages also include a crew (typically a captain, chef, and hostess), as well an open bar during the entire week, and sporting equipment like paddleboards or
Each chartered sail package includes the crew (typically a captain, chef, and hostess), prepared meals, an open bar during the entire week, as well as sports equipment.
While aboard one of the incredible crewed catamarans that sail around the world, there are plenty of activities you can take advantage of. Equipment for these activities is made available to you including everything you need for stand-up paddleboarding, snorkeling, beachcombing, sea kayaking, scuba diving, and fishing. You can even try your hand at sailing! Just let the captain know and they will be happy to show you the ropes.
The dining menus feature breakfast, lunch, a snack, and dinner and vary per destination so you are can enjoy locally inspired foods. The Caribbean menu includes marinated tuna on the grill, chicken rotis, and pork kebabs with an indulgent spicy chocolate mousse for dessert. The Greek Isles menu takes advantage of all the wonderful Mediterranean flavors and includes spinach pie, moussaka, and chicken with a lemon-honey-mustard sauce. For dessert, expect Greek classics such as halva, a cinnamon-spiced semolina pudding, and the familiar baklava.
British Virgin Islands Sailing Itinerary
Sailing in the British Virgin Islands with Festiva Sailing Vacations gives you the opportunity to get to know the islands for seven days. At night, you can rest in a comfortably outfitted, air-conditioned stateroom with a private bathroom.
A typical itinerary includes over ten stops at scenic locales and important attractions. During the first day of your trip to the British Virgin Islands, you can expect to stop at the caves on Norman Island for an extensive tour and snorkeling adventure. Day two brings you to Peter Island for a special lunch at a floating restaurant. Then, visit the beach of Anegada with the softest, whitest sand in the Caribbean.
Days five through seven take you to Monkey Point to snorkel near the coral reef, happy hour at Foxy's, and a swim-up bar where the original Painkiller cocktail was invented. Wrap up your trip by spending a leisurely day on the island of Tortola.
St. John's & the U.S. Virgin Islands Sailing Itinerary
Festiva Sailing Vacations' St. John's and the US Virgin Islands itineraries focus on maximizing your week-long vacation by creating many exciting itinerary stops. First up on the itinerary: snorkeling at the scenic Indians archipelago. These tiny, rocky islets form a great base from which to snorkel. Then you'll head to St. John's main shopping district and explore the island.
Days two and three will have you exploring the southeastern tip of St. Thomas on the island of St. James as well as St. John's National Park. There is a fantastic snorkeling spot near the collection of islands known as the Stragglers close to St. James where vacationers can enjoy swimming with the tropical fish.
After a short sail up Leinster Bay, you'll catch a glimpse of history when you sail past 18th-century sugar mills such as the Annaberg Sugar Mill. Days 5 and 6 have you take to Cooper and Salt Islands where you can see the wreckage of an early iron sailing ship, the R.M.S Rhone.
Greece—The Cyclades Sailing Itinerary
The Cyclades is an island group within the Aegean archipelago that can be found just southeast of the Aegean Sea. The weather here is perfect for sailing and beach lounging from June through September.
The Cyclades includes Greece's most touristic islands including Mykonos, Andros, and Santorini. The Festiva Sailing Adventures package makes your trip run as smoothly as possible. Packages include a one-night hotel stay in Athens, transportation to and from local marinas, a stateroom with your own private bathroom, freshly prepared meals, and an open bar during your trip.
How to Book A Luxury Catamaran with Festiva Sailing Vacations
If staying aboard a luxurious catamaran and setting sea to the U.S. and British Virgin Islands or Greece is a vacation you want to cross off your bucket list, look no further than Festiva Sailing Vacations. To book, you can reach out at Festivasailingvacations.com and choose from three destination itineraries to inquire about.
Becoming a Festiva Owner
Those that book a Festiva sailing vacation rave about the personalized service, onboard food, and fantastic destinations. Festiva timeshare owners get exclusive access and special pricing. Buying a Festiva vacation property will ensure you have amazing vacations on and off the oceans. First, choose from Festiva's family of resorts. Buying a Festiva resort on the resale marketplace is also a great option because it helps you save.
On Timeshares Only, buyers can browse through our selection of Festiva resorts on our online platform. Once you've found one that you like, make an offer and enjoy your lifetime of vacations or sailing around the world!
Festiva Resorts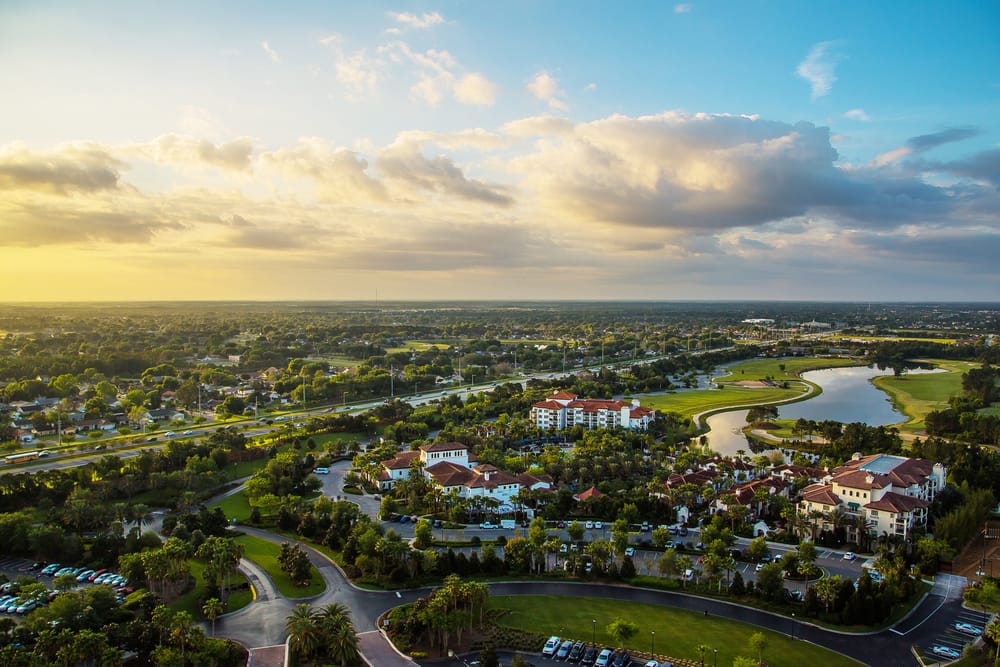 A 91-acre property in the heart of the fun in Orlando, Festiva Orlando Resort gives visitors freedom to explore all that the City Beautiful has to offer.
A great location for golfers and ocean-lovers, Festiva's Ellington at Wachesaw Plantation is just south of Myrtle Beach.