Myrtle Beach, South Carolina is one of the most popular vacation destinations in the country. Its pristine beaches, world-class golf courses, and endless entertainment keep families coming back year after year. With so much to do, you might be thinking "how much is a timeshare in Myrtle Beach?" Let's explore some of the top resorts and what they may typically cost.
Popular Myrtle Beach Timeshare Resorts
Myrtle Beach is home to some of the biggest brands in the timeshare industry, so you'll definitely be able to find a trusted resort in the area. The most searched timeshare resorts in Myrtle Beach are with Wyndham, Hilton, and Marriott. These brands offer many beautiful resorts across the Myrtle Beach area. Whether you choose one of these resorts as your home resort or are able to trade points for a visit, Myrtle Beach is a great choice.
The cost of Myrtle Beach timeshares from top brands can vary because of factors like resort popularity, the season you purchase within, or how many points you buy. When you're wondering how much a Myrtle Beach timeshare is, you can also browse timeshares for sale on the resale market.
Ocean 22 By Hilton Grand Vacations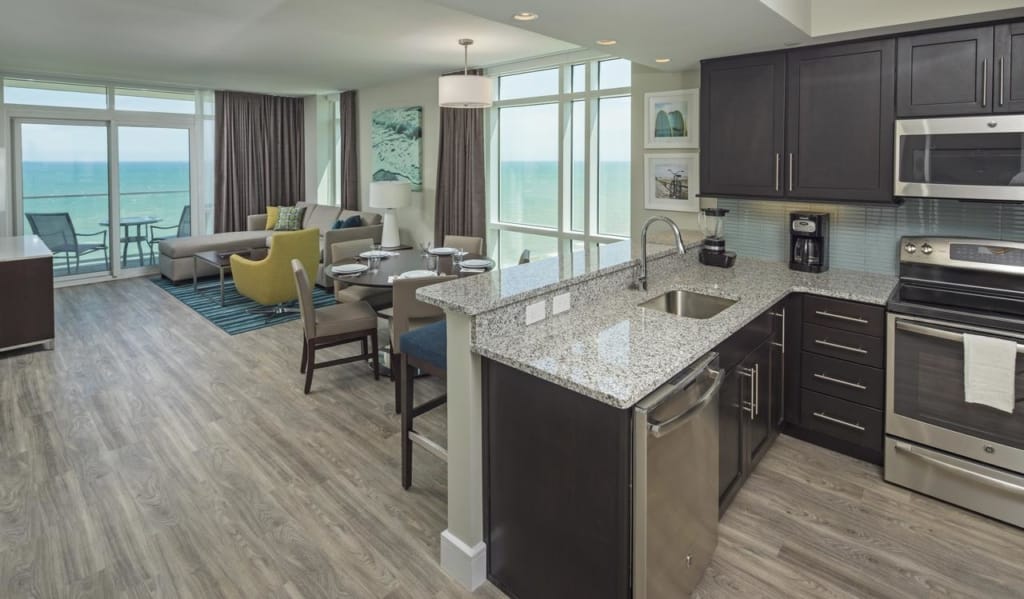 Ocean 22 by Hilton Grand Vacations is within minutes of attractions like Broadway at the Beach, many golf courses, and music hot spots, making it one of the most desired timeshare resorts in Myrtle Beach. This resort opened in 2015 and is an all-suite resort, so you and your family will enjoy brand-new amenities in your spacious suite. Enjoy the beautiful views from your balcony or unwind in one of two beachfront pools.
Club Wyndham Seawatch Plantation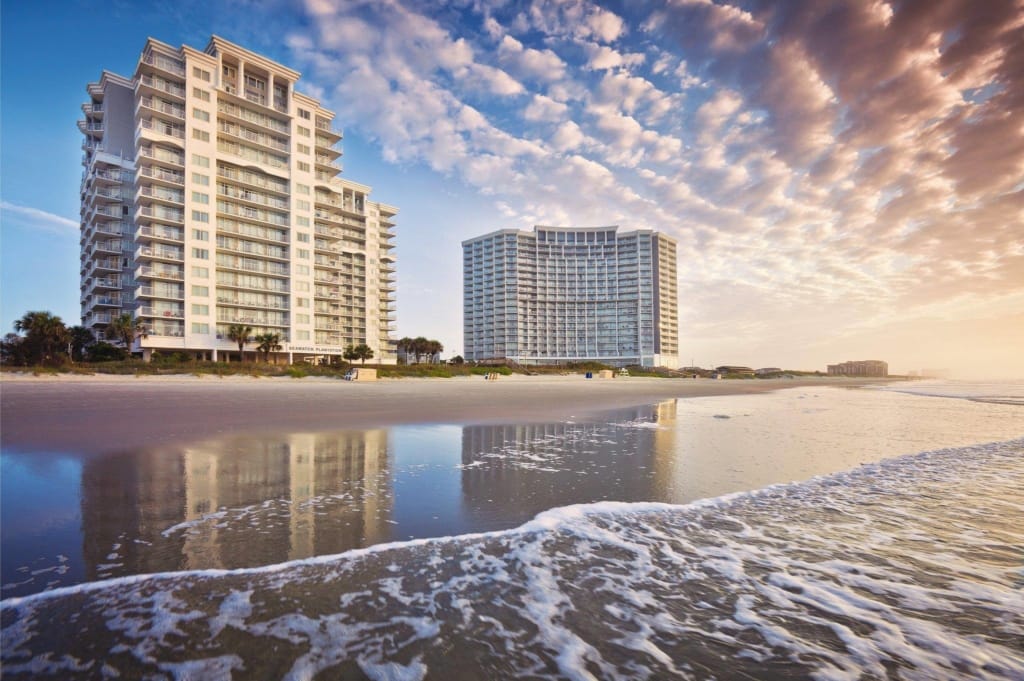 Club Wyndham Seawatch Plantation is a family-friendly timeshare resort that brings Myrtle Beach right to your doorstep. Enjoy the comforts of home whilst on a vacation that you and your family will never forget. All of Myrtle Beach's famous attractions are nearby, so there will never be a dull moment. Enjoy an evening at the tiki bar or walk down the private boardwalk to the sparkling waters of Myrtle Beach.
Marriott's Oceanwatch Villas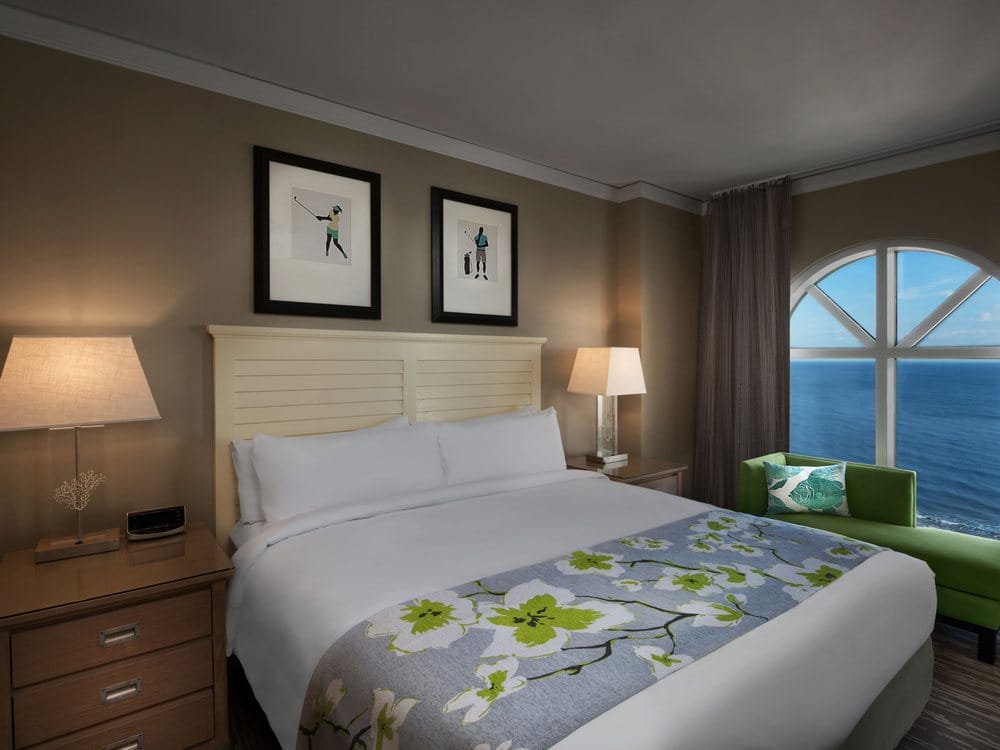 Marriott's Oceanwatch Villas is located in the prestigious Grande Dunes resort area of Myrtle Beach. Spend the day relaxing on the beach or play a round at a nearby golf course. The resort's luxurious timeshare villas are the perfect place to come home to after a long day exploring all that Myrtle Beach has to offer. Marriott is a leader in the vacation industry, so you'll be sure to experience that world-famous comfort and hospitality.
What To Do In Myrtle Beach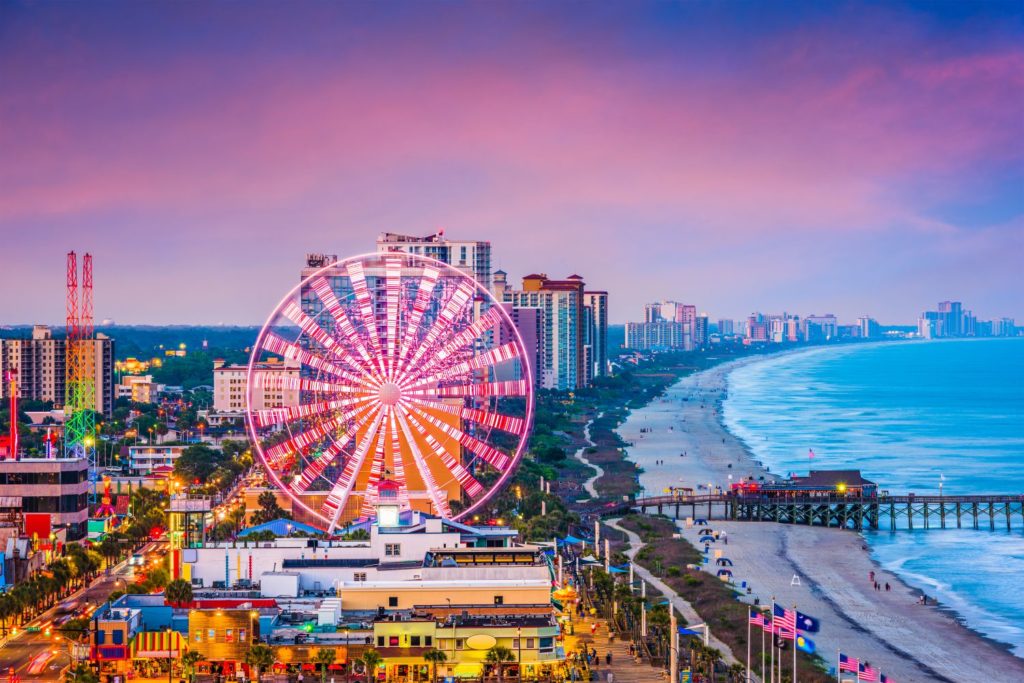 So much of what makes Myrtle Beach a popular timeshare destination is all of the attractions! Most importantly, the miles of beautiful beaches are what people love most about Myrtle Beach. On the other hand, there is more to do than just relax on the beach! There are museums, amusement rides, mini-golf, Broadway At The Beach, horseback riding and so much more! Myrtle Beach is great for families, but has so much to offer for adults as well! If you're looking for a specialty cocktail on the beach or want to tour a vineyard, Myrtle Beach has got you covered. If live music is more your speed, you're in luck because Myrtle Beach has something for everyone's music taste. There is so much to do, so your family will definitely want to come back again to experience it all.
Why Buy Myrtle Beach Timeshare Resale? Average Cost of Myrtle Beach Vacations is Less
There are many benefits of buying timeshare resales. If you're looking to start out with vacation ownership, the secondary market offers many benefits. You are still able to enjoy many of the perks as if you bought directly from the brand, but for a fraction of the price. For instance, using points to choose your favorite resort or being a part of a certain brand's rewards programs. On our advanced resort marketplace, you can search by week number, points, resort, or brand. You will be able to find the resort you've dreamed out, but at a price that works for you. When you're looking at how much it costs to buy a timeshare in Myrtle Beach, check out our resales first to find incredible deals.
Financing Options
So you've found the perfect resort, but the price is just a bit outside of your budget. Financing is a fast and easy way to make buying a timeshare work for your family. You can get a low-interest rate and easy approval through the leading timeshare financing company, Vacation Club Loans. Buying a timeshare may sound like a financial burden, but it really doesn't have to be. Especially if a timeshare is something you will be using year after year. So, no matter how much a timeshare in Myrtle Beach costs, you'll be able to make it work for your wallet.
Myrtle Beach Timeshares For Sale
Are you interested in finding out how much a timeshare in Myrtle Beach would cost? Give one of our qualified timeshare consultants a call at 1-800-213-7733 or browse Myrtle Beach timeshare resales available now!