Did you know that this year is the 49th anniversary since Earth Day was started? April 22nd raises awareness and advocates for the planet's health every single year. It's estimated that almost 1 billion people worldwide will come together to rally towards a more sustainable future. Take an afternoon to celebrate this environmental day while on vacation at a sustainable resort!
What is Earth Day?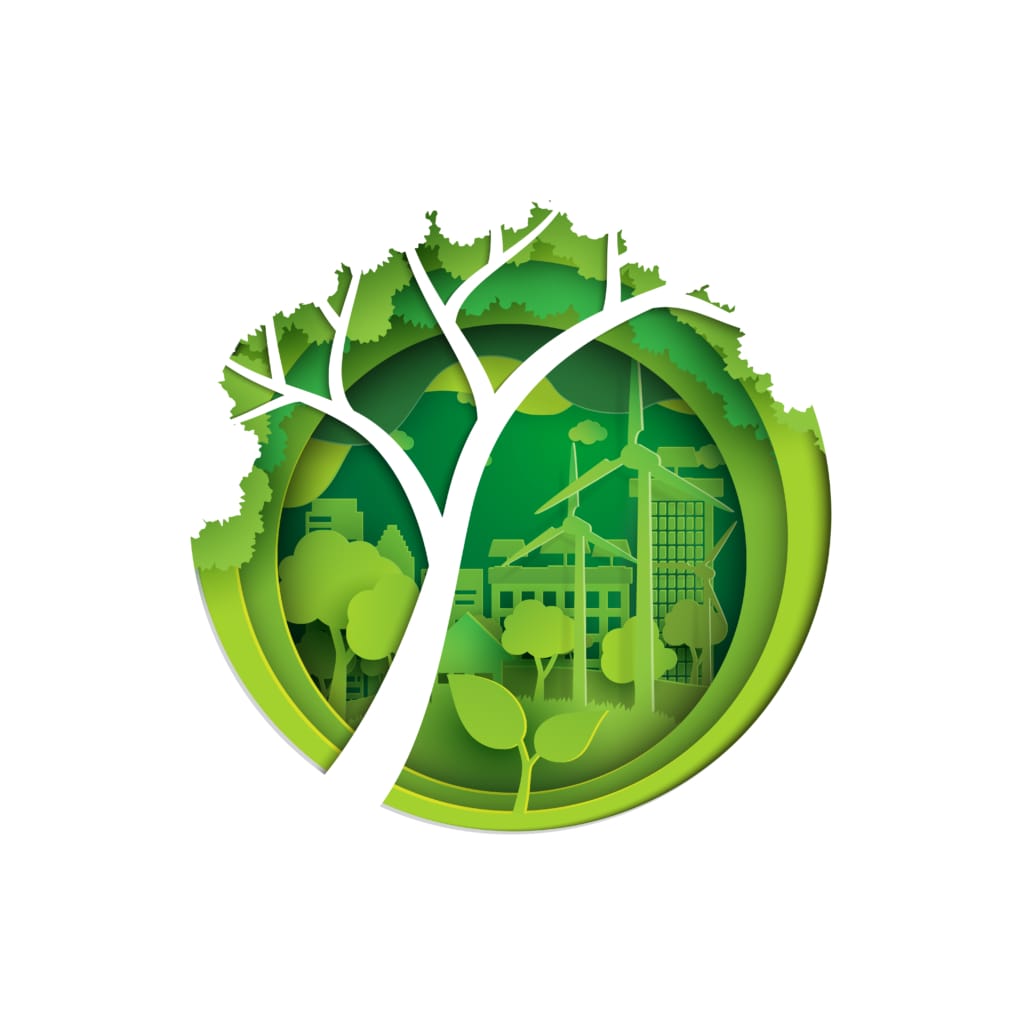 49 years ago Earth Day was born when former U.S. Senator Gaylord Nelson witnessed a massive oil spill in Santa Barbara. We've seen many more oil spills since then, making Earth Day just as important now. It began as an initiative to educate and raise awareness among the future generations, making April 22nd the perfect date for Earth Day every year. Between spring break and final exams, young people and children have the opportunity to learn ways to make an impact for a more sustainable future.
The first Earth Day was a coast-to-coast rally with over 20 millions Americans of all ages, social classes and political beliefs. A true success of Earth Day is that it brings everyone together under one issue that affects us all. Almost 50 years later, Earth Day is an international event with more urgency than ever. As the environment continues to decline, approximately 192 countries participate in Earth Day activities and advocacy.
Sustainable Resorts to Celebrate on Earth Day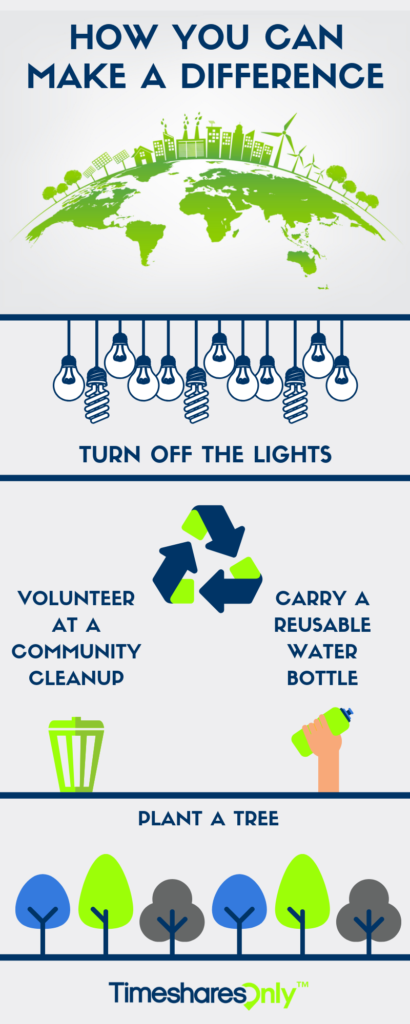 Because of the increased awareness of the impacts we make on our environment, many resorts and travel industry companies have made initiatives to change the way we travel. Do we need to stop taking vacations in order to save the planet? No way! Simple differences and responsibly choosing resorts that also do their part in Earth Day-type programs can make a lasting change.
Breckenridge Grand Vacations Resorts to Save the Slopes
Breckenridge Grand Vacations promotes the best environmental practices for each of their four sustainable resorts in the Rocky Mountains. This destination timeshare brand commits to sustainable practices that carry out even after Earth Day. In 2017, Grand Colorado on Peak 8 received the Green Globe certification, which is the highest standard of sustainability worldwide. In fact, certified members of the Green Globe Standard follow 44 core criteria and 380 compliance indicators. This means that the Grand Colorado resort follows eco-friendly purchase practices for every product, like food, measures environmental impacts and implements ways to offset negative impacts.
Guests at BGV resorts are encouraged to make simple efforts, like reusing bathroom towels, recycling and having a reusable water bottle.
Bluegreen Vacations Bottom Line
Like Breckenridge Grand Vacations, Bluegreen practices sustainability across every resort, adhering to green practices only. The bottom line: if it doesn't come from a sustainable source, if it uses too much energy or water, or if it doesn't come from recycled materials, Bluegreen won't use it.
Being a brand that focuses on connecting guests back to nature, Bluegreen Vacations is a perfect destination for Earth Day–or any day! However, they also know how to connect with travelers more focused on luxury. Even if you're not a nature-lover, the luxurious Hotel Blake in Chicago is a great option for everyone. It's also only 12 minutes away from a Community Cleanup at 12th Street Beach!
Club Wyndham Wins Green Resort of the Year
Virginia Green, a program to recognize leaders in environmentalism among hotels and resorts, awarded Wyndham Kingsgate the Green Resort of the Year in May 2018. Because this sustainableClub Wyndham resort is committed to keeping down waste, energy and water usage, Virginia Green honored Kingsgate with this recognition. Wyndham Kingsgate follows simple guidelines that cover all the Earth Day tips, such as:
installing refill stations for water bottles in common areas
using solar light throughout the resort
having a bicycle program for maintenance and housekeeping staff
donating damaged or gently used toiletries to charities, and old linens to a local K9 rescue
using four on-site collection ponds
Hotel Blake Chicago, a Bluegreen Resort

Grand Colorado on Peak 8

Wyndham Kingsgate