As America's most visited national park, it's no surprise that the Smoky Mountains have a lot to offer. Beautiful forests, majestic waterfalls, and charming wildlife all call this mountain range home. If you're taking a trip to the most popular national park, then you deserve a resort that can match it. You deserve the Gatlinburg Westgate Smoky Mountain Resort and Water Park. This resort has tons of amenities, delicious food, and spacious accommodations to take your trip to the next level. Here's what you need to know about Westgate's Smoky Mountain Resort
Amenities at Gatlinburg Westgate
Living up to the other resorts in the Westgate family, Gatlinburg Westgate has plenty of fantastic amenities to enjoy during your stay. This resort has two outdoor heated pools, as well as two hot tubs for extra relaxation. Speaking of relaxation, you can take advantage of a staple of Westgate Resorts: their Serenity Spas. Much like the Serenity Spas located at other Westgates, these ones offer a wide range of services like massages, facials, and nail treatments. In the spring, Serenity also offers an exclusive "Spring Awakening" aromatherapy massage. If you'd like to work up a sweat, check out the Fitness center which features both cardio and weight training equipment.
Wild Bear Falls Water Park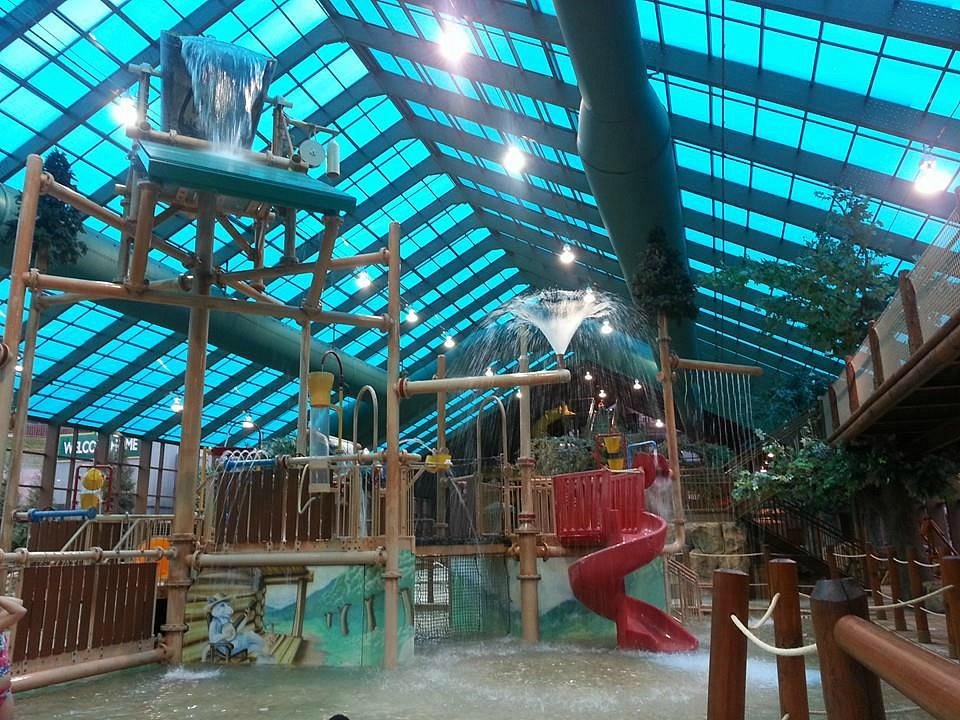 Of course, while the amenities are great, you might be wondering about that last part of the Gatlinburg Westgate's name. This resort is home to a 60,000-square-foot waterpark. Wild Bear Falls Water Park is filled with 300,000 gallons of flowing water that courses through its lazy river and two giant water slides. Whether the summer sun is shining or the winter snow is falling, you can rest assured that the park will stay comfy. This is because the park boasts a state-of-the-art retractable roof and heated indoor water. Perfect for adapting to every season! Some other highlights of Wild Bear Falls include an interactive treehouse, indoor/outdoor sauna, and kiddie pool. There's also a hot tub and a regular swimming pool to enjoy.
Dining at Gatlinburg Westgate
While you're at the Gatlinburg Westgate, you can rest assured you'll be treated to a good meal. The resort is home to two restaurants, two bars, and a marketplace. Southern Comfort features southern-style comfort food. There's shrimp and grits, chicken and dumplings, and of course, chicken-fried steak. If you like hearty, flavorful meals, you have to check out Southern Comfort. Meanwhile, the Roaring Fork serves deliciously robust lunches and grab-and-go meals. Flatbreads, burgers, and salads are all available here to satiate your appetite. While restaurants are great, sometimes you might want to make some meals of your own. Fortunately, the Smoky Mountain Marketplace has you covered! Here, you can purchase groceries, dairy items, baked goods and more. As your night comes to a close, enjoy a drink at either the Southern Comfort Lobby Bar or Mountain Top Pool Bar. Both bars offer an extensive selection of beers, wines, and cocktails.
Accommodations at Gatlinburg Westgate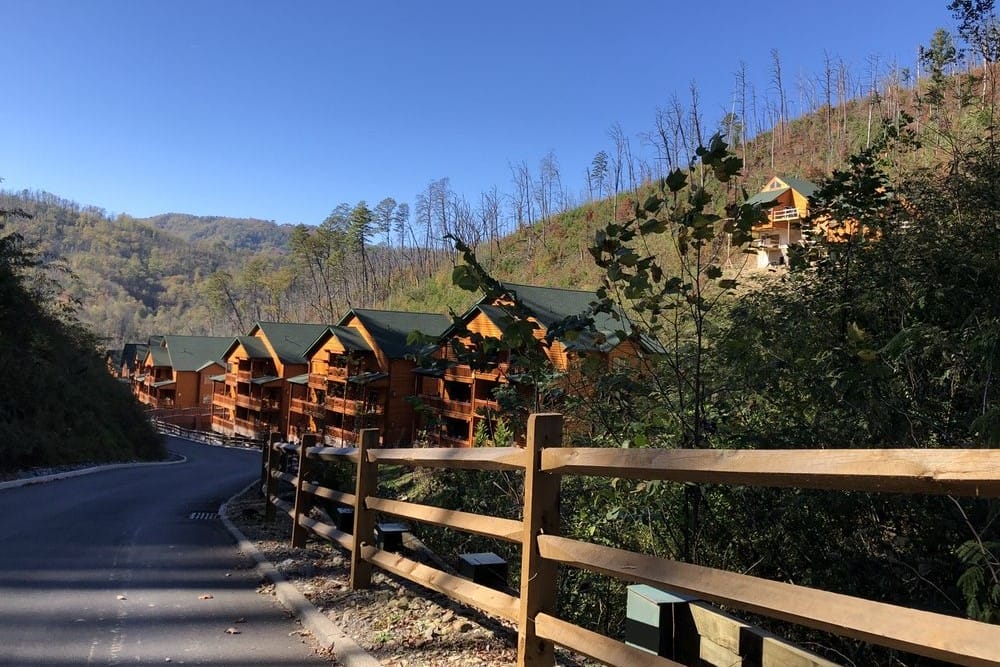 Accommodations at the Gatlinburg Westgate include studio, one, two, three, four, and even five-bedroom villas. The studio has a queen-sized bed and double sleeper sofa to accommodate four guests, while the one-bedroom villa has a king-sized bed and queen-sized sleeper sofa to house the same number of guests. Next, the two-bedroom villa has both a king and queen-sized bed along with a queen-sized sleeper sofa and double sleeper sofa to accommodate up to eight guests. The three-bedroom has two king-sized beds, three queen-sized sleeper sofas, and a double bed to hold 12 guests. For something even bigger, the four-bedroom offers four king-sized beds and four queen-sized sleeper sofas to house up to 16 guests. Finally, the five-bedroom villa adds one more king-sized bed and queen-sized sleeper sofa to accommodate an impressive 20 guests. It's safe to say you'll have plenty of space at this Smoky Mountain Resort.
Read More: Tennessee Resorts in the Mountains: Cities and Beyond
Things to Do Near the Gatlinburg Westgate
Explore the Great Smoky Mountains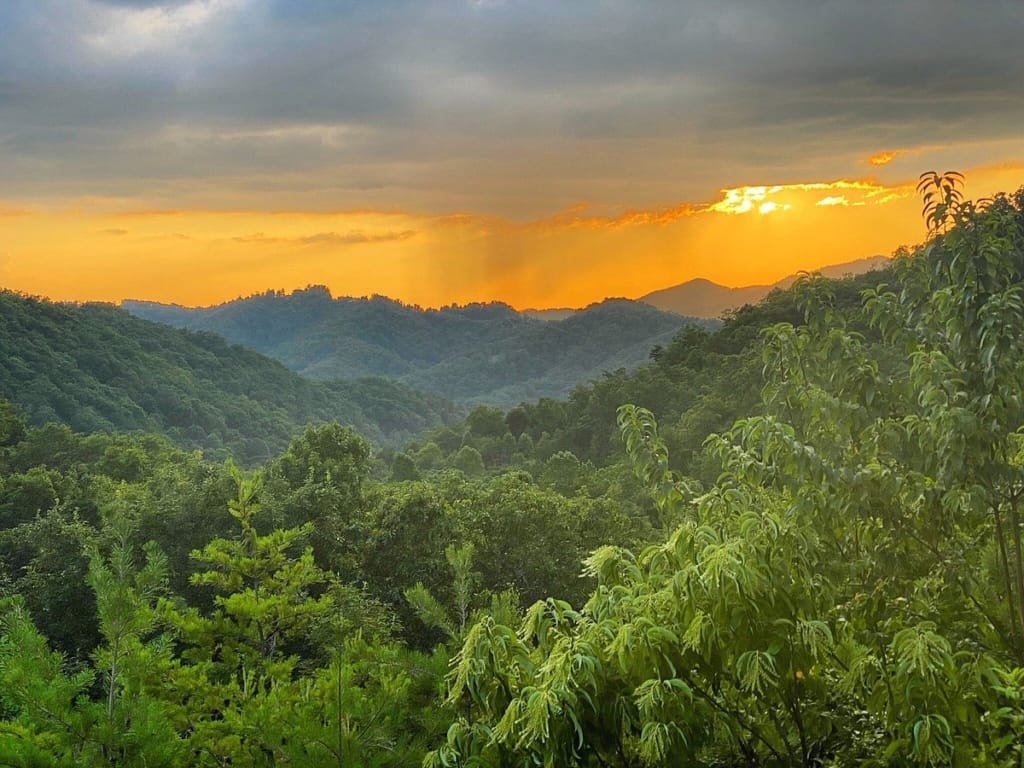 No matter what else you plan to do, if you're staying at the Gatlinburg Westgate, you probably want to visit the Great Smoky Mountains. These mountains make up the most biodiverse park in the National Park system. As a result, you can rest assured that you'll see tons of different animals and plants here. In fact, over 19,000 species have been documented here. You can bicycle, fish, hike, or even picnic here. If there's an outdoor activity you enjoy, there's a good chance you can do it in the mountains. If you'd like to see the park in a special light, visit during the fall so you can watch as the forest changes colors. In fact, there are special Autumn drives and hikes for that exact purpose.
Visit Dollywood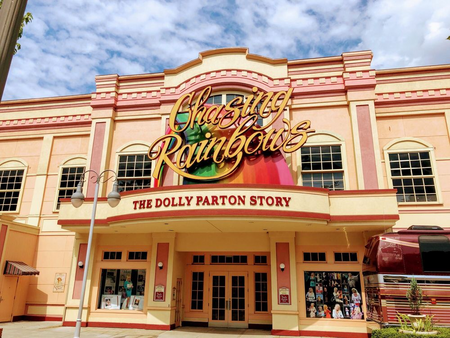 Dollywood might not be the first name you think of when it comes to theme parks, but it's definitely worth seeing. The park is owned by famous singer-songwriter Dolly Parton and even has a museum dedicated to her. Aside from the museum, there are over 40 exciting rides and attractions to enjoy. Plus, this park is home to some award-winning food! The red-velvet cake in particular, is a must-have treat. From roller coasters like the barnstormer and mystery mine to kiddie rides like the Treetop Tower and Rockin' Roadway, there's something here for everyone. Whether you're a fan of country music, roller coasters, or delicious food, Dollywood is a great place to visit. Not to mention, the park is only seven miles from the Gatlinburg Westgate, so when you're not in the Mountains, this is a convenient attraction to visit.
Experience the Titanic Museum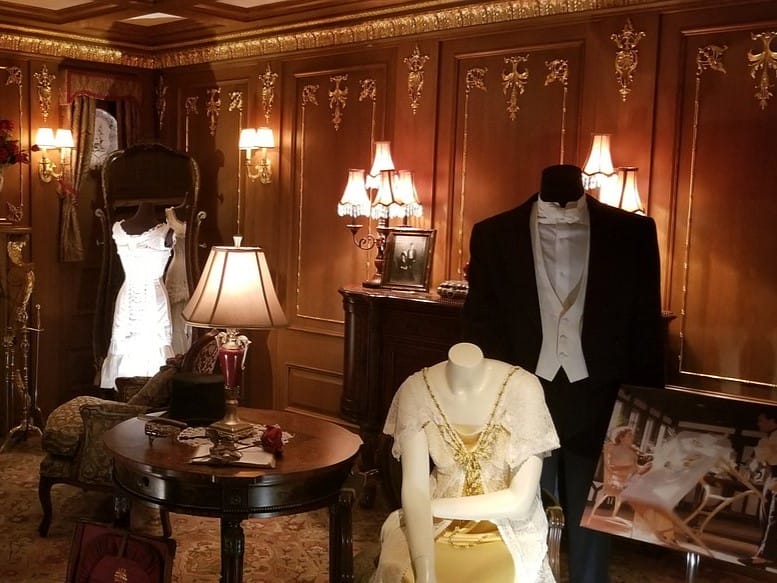 While you're in town, why not experience a bit of history? The Titanic Museum is two stories tall and is shaped like the RMS Titanic. You'll be surrounded by more than 400 artifacts directly from the ship and its passengers. The self-guided tour will show you what it was like to walk the hallways, parlors, cabins, and Grand Staircase of this historic luxury liner. You'll even be able to shovel coal in the Titanic's boiler room. If you prefer to get a hands-on experience with history, you can't go wrong with the Titanic Museum.
Buy or Rent a Timeshare at Gatlinburg Westgate
If you plan to visit the Great Smoky Mountains, you can rest assured that you'll experience one of the most popular national parks. Why not stay at a resort that matches it? Gatlinburg Westgate Smoky Mountain Resort has everything you need to elevate your vacation. From a massive water park to delicious food, to spacious accommodations, there's plenty to enjoy here. Buying a timeshare here would let you visit the Smoky Mountains each year, so you can make basking in its beauty a yearly tradition. If you like the idea of vacation ownership but aren't sure if you want to commit fully, consider renting a timeshare. Renting allows you to stay at a timeshare without having to pay full price. Want to get started? Then check out our marketplace! If you have any questions, feel free to give us a call at 1-800-610-2734 or email us at info@timesharesonly.com.