Happy Mardi Gras! New Orleans is going full force for Fat Tuesday celebrations and parades. Gold, green and violet colors decorate the colonial French Quarter while parade float riders throw beads, cups, doubloons and other trinkets—a tradition since the 1870s. Tourism and annual spending is at its absolute highest in NOLA at this time, and for good reason! The fun doesn't stop from the first week of February all the way until the Tuesday before lent, also known as Fat Tuesday. Rent a New Orleans timeshare to get the most out of a Fat Tuesday vacation celebration.
What is Mardi Gras?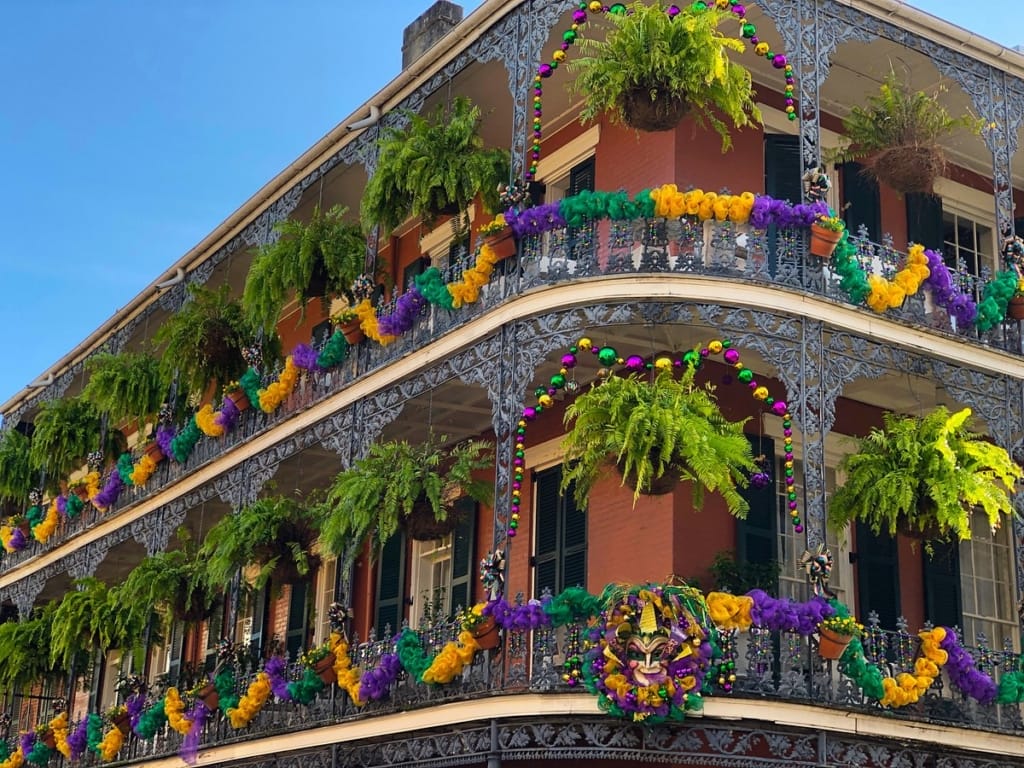 A massive celebration of parades, parties, and floats, Mardi Gras celebrates the history of New Orleans and the historic bull runs from Medieval Europe that fell on Fat Tuesday, the eve of Ash Wednesday. The first parades start 12 nights after Christmas, what participants call "Twelfth Night."
One of the most recognizable symbols of Mardi Gras is the elegant and ornate masks used for hiding individual identities. In 1704, Masque de la Mobile was formed as the first secret society among the French settlers. Today, Krewes are the "secret" groups that are responsible for the Mardi Gras celebrations. By law, parade float rides in krewes must wear masks.
While it's origin is from a prominently Catholic background, Mardi Gras has become a more secular event celebrated by people of all backgrounds and religions. Anyone is welcome to celebrate the exciting and historic event. For the most authentic celebration experience, plan ahead with a timeshare rental, dress in purple, gold, and green, and get your mask on!
Things to do Near New Orleans Timeshares
Besides the awesomeness that is Mardi Gras, NOLA offers so much history, tourism, cuisines, and activities. No matter what time of the year you're visiting or what New Orleans timeshare you stay at, you need to check out these attractions.
Cannata's King Cakes
The People Choice Award Winner at the King Cake Festival, Cannata's King Cakes is known for making their king cakes from scratch—the right way. Offering 60 flavors like Strawberry Cream Cheese, Apple Cinnamon Pecan or the Tigerrrr Gooey Butter King Cake, Cannata's is one of the best bakeries in New Orleans for this traditional Mardi Gras treat.
Antoine's Restaurant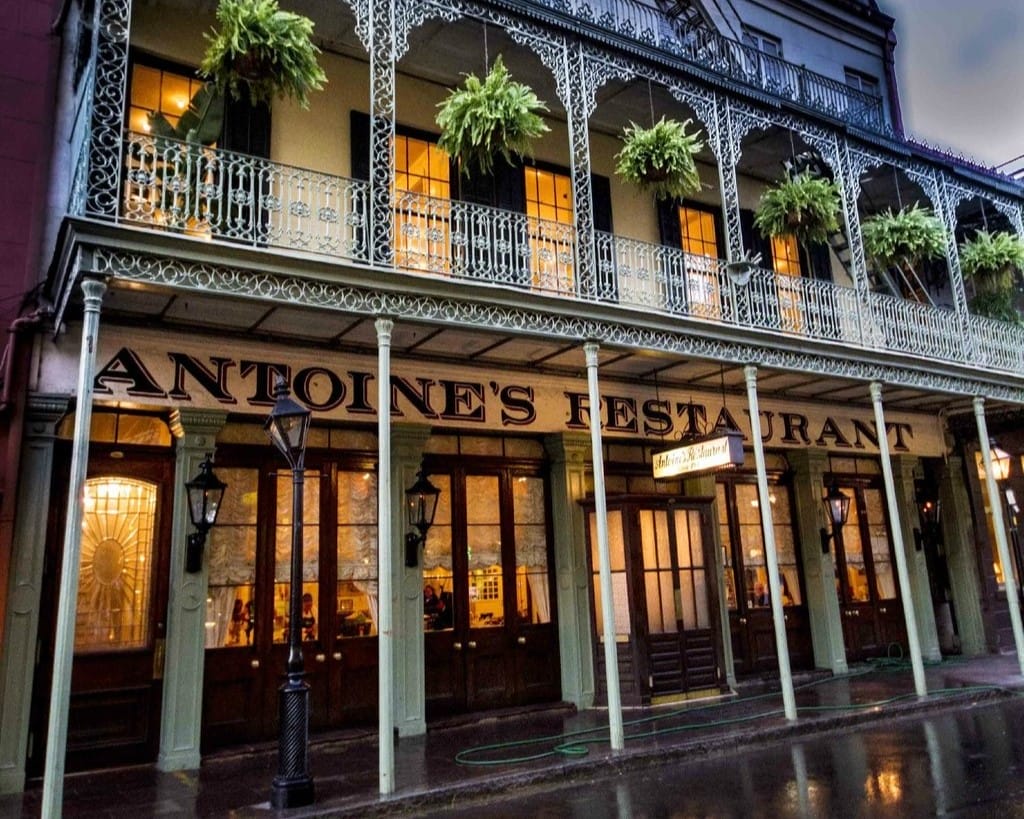 Established in 1840, Antoine's is one of the oldest family-run restaurants in the entire country. With three private dining rooms, each one pays homage to some of the oldest Carnival krewes. Walls are decorated with memorabilia, photographs, crowns and masks. Not including it's Mardi Gras history, Antoine's is also the birthplace of world-famous dishes like Oysters Rockefeller, Eggs Sardou and Pommes de Terre Souffles.
The Germaine Cazenave Wells Mardi Gras Museum
Inside of the Arnaud's Restaurant and open every day, this museum houses a great collection of Mardi Gras Carnival court gowns, costumes and other memorabilia. The best part—it's completely free and open to the public.
Mardi Gras World and City of New Orleans Steamboat Brunch
Daily brunch cruises on the Mississippi River can't be complete without a live jazz band and authentic New Orleans cuisines. The newest sister vessel combines with Mardi Gras World for the ultimate behind-the-scenes tours of all things New Orleans Mardi Gras. Catch this attraction year-round.
Audubon Aquarium and Audubon Zoo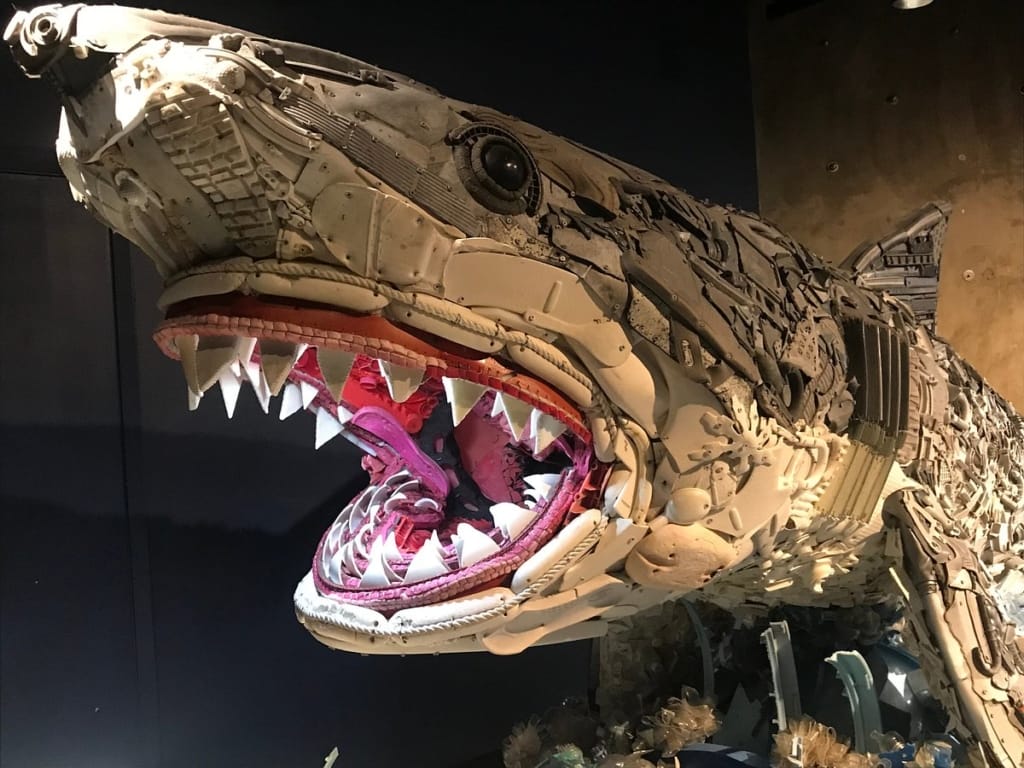 Traveling with the kids? No problem. Audubon Aquarium of the Americas is a great opportunity for the whole family to explore. Featuring a Caribbean Reef, Amazon Rainforest or its very own Mississippi River, educational fun is within reach. Kids will love the penguins, stingrays and various other deep sea creatures.
The city is also home to one of the top-ranked zoos in the country, Audubon Zoo. Have you ever seen a white alligator? This zoo's unique exotic animals from around the world will wow you and the kids. The hands-on animal encounters are a must here as well.
New Orleans Timeshare Rentals
Hopefully, you are already settled with a great seat to watch the extravagant parades and floats this Fat Tuesday! For those that have always dreamed of experiencing the Mardi Gras magic, plan ahead and save money with a timeshare rental in New Orleans. In fact, there's one New Orleans timeshare you won't want to miss.
Holiday Inn Club Vacations New Orleans Resort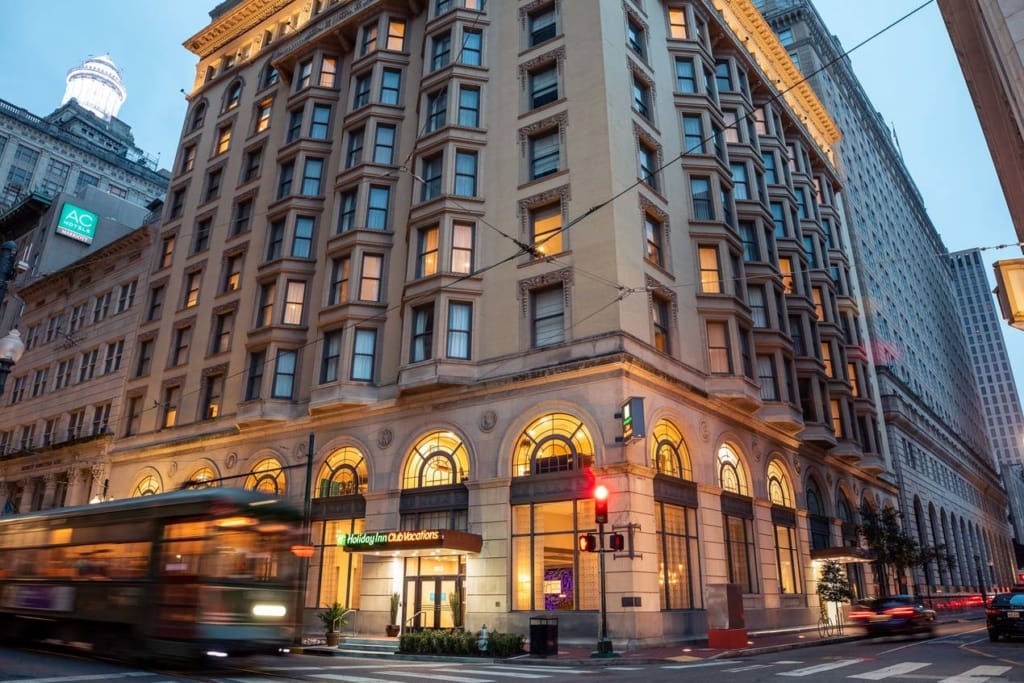 If you're looking for a great New Orleans Timeshare, the Holiday Inn Club Vacations New Orleans Resort should be on your radar! This resort is located just one block from the iconic French Quarter. You can get a workout at the fully-equipped fitness center or take a dip in the rooftop pool. Additionally, there's a marketplace available for all your shopping needs. From souvenirs to snacks, the marketplace has everything you could ask for. Another aspect of this resort that stands out is its emphasis on a jazzy aesthetic. In fact, there's a stunning mural in the lobby filled with lights, colors, and NOLA culture. For accommodations, guests can enjoy a one or two-bedroom suite. First, the one-bedroom suite features a queen-sized bed and sleeper sofa to accommodate four guests. Meanwhile, the two-bedroom suite offers two queen-sized beds and a sleeper sofa for up to six guests.
Attend Mardi Gras at Universal, Orlando
While most of the fun happens in New Orleans, Orlando brought a bit of Mardi Gras magic to Universal Studios. The event does not require special tickets. However, you will want to be early to the parks! Crowds get busy for the parades and concerts. Starting every night on February 4th to April 16th this year, Universal Orlando transforms into its own French Quarters. Enjoy authentic New Orleans live music, delicious Cajun food, and the same rides and attractions on top of the celebrations. You won't need a New Orleans timeshare for these festivities. Speaking of live music, this year's festival has some stellar concerts lined up on the Music Plaza Stage. Some of the highlights include Patti LaBelle, the Goo Goo Dolls, and Sean Paul.
Timeshare Rentals for the New Orleans Spirit in Orlando
Bummed to miss out on the New Orleans celebration? While you may not have a New Orleans timeshare, it's not too late to head to the theme park capital of the country for Universal's own event. Find a timeshare rental in Orlando and pack your bags for Florida's own Mardi Gras. What's best about Orlando timeshare rentals is the vast amount of options from themed resorts, luxurious amenities or family fun.
Westgate Lakes Resort and Spa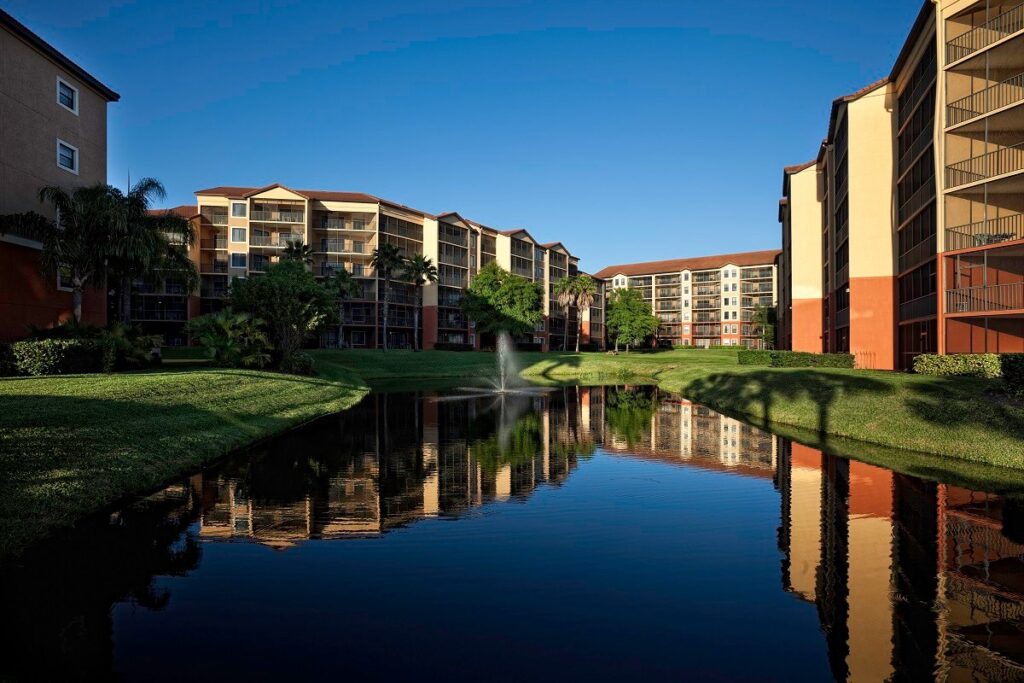 Yes, even without a New Orleans timeshare, you can still get into the Mardi Gras spirit. In fact, the Westgate Lakes Resort and Spa is just five miles away from Universal Studios. As a result, you'll have easy access to Florida's Mardi Gras with this Orlando timeshare rental. While you're not enjoying the festivities, you can unwind at the Serenity Spa. This spa has plenty of relaxing treatments like massages, body wraps, and facials. Additionally, you can cool off in one of the outdoor heated pools and spa tubs. As for accommodations, guests can enjoy studio or one to four-bedroom villas. These villas come with king-sized beds and jetted tubs. Overall, the villas can accommodate 4-16 guests.
Buy or Rent a New Orleans Timeshare
Whether you'd like to go this Mardi Gras or are planning for the future, a timeshare is a great way to experience the festivities. Buying a timeshare will give you the opportunity to return to this legendary party every year. So if you'd like to make celebrating Mardi Gras an annual tradition, buying a New Orleans timeshare is a great way to do so. On the other hand, if you'd like to see Mardi Gras but want to save some money, consider renting a timeshare instead. When you rent a timeshare, you'll still be able to enjoy a stellar resort but won't have to worry about breaking the bank. Want to get started? Then check out our marketplace! We have listings from plenty of great resort brands like Holiday Inn Club Vacations and Westgate. If you have any questions, give us a call at 1-800-610-2734 or email us at info@timesharesonly.com.