The Hyatt Residence Club on Maui's Ka'anapali Beach is the perfect place to relax and unwind during your next Hawaiian vacation. Hyatt Residence Club members have exclusive access to this resort with their points, but non-members can rent a timeshare from Timeshares Only. At this Hyatt Residence Club in Maui, guests have access to almost 2,000 feet of pristine beach and a large tropical sanctuary to enjoy scenic views of the island's natural beauty.


Inside the Hyatt Residence Club Ka'anapali

The Hyatt Residence Club on Ka'anapali Beach gives guests a wealth of amenities to enjoy during their stay. One, two and three-bedroom villas offer a range of accommodations from couples on romantic getaways to the multi-generational family vacation. Each villa is complete with gourmet kitchens, including stainless steel appliances and plenty of space to spread out. In every unit, a free-standing tub and separate walk-in shower brings luxury and relaxation, so long afternoons of laying in the sun can end with a serene soak. Watch the sunset on the private balconies with a tasty refreshment, or spend time stretched out in the large living room areas.
On-site the Hyatt Residence Club Ka'anapali beach resort is the zero-entry Wailele lagoon swimming pool, with a perfect backdrop of the Pacific Ocean surrounding the property. Sip on a cocktail from the poolside bar, Pau Huaka'i Tiki Bar. Or, if you're on kid-duty, there's a super fun kids water area.

The Lahaina Provision Company is the on-site market, which provides guests with fresh fruits and vegetables, gourmet ingredients and even freshly-made sushi. Inside the Lahaina, you'll also find a coffee bar (the Pawa Kope) which serves delicious local coffee and pastries.

If you're looking to keep your exercise routine in check, the onsite fitness center won't disappoint. There are elliptical machines, treadmills, free weights and machines. The floor-to-ceiling windows open the room to Maui scenery to look at while you try to stay motivated doing intense cardio.
Of course, the Hyatt Residence Club has a concierge with a wealth of knowledge and must-see activities for guests to enjoy on the island. Only a short stroll away is the Ka'anapali Beach Walk, complete with tons of shops and restaurants.
Adventurous spirits need to check out the Beach Activities Center for scuba diving lessons, jet ski rentals as well as paddle boards and kayaks. Or, go straight to the Hyatt Residence Club Ka'anapali concierge to arrange for a complete adventure. They would be happy to set you up with a helicopter tour of the island, or ATV excursions through the tropical foliage. If you've dreamed of seeing Hawaiian waterfalls, explore one of Maui's most breath-taking valleys on a waterfall hike. Nestled on the famous Hana highway, there are several unique and easily accessible waterfalls to see.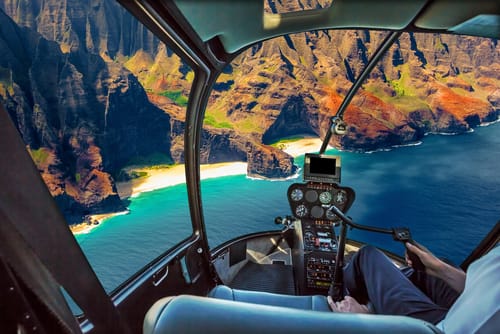 While the Hyatt Residence Club Ka'anapali does not have a spa, there are fantastic options nearby. Just next to the resort, vacationers can delight in the excellent service at the Marilyn Monroe Spa. It offers classic facials and massages in addition to salon services like hair cuts, color and styling.

After a rejuvenating day at the spa, take a stroll at another nearby shopping destination – Whalers Village. This outdoor shopping and entertainment area centers around a popular whale museum. There are also luxury shops, a playground and splash pad and live music and hula lessons in the evenings.
Ka'anapali Beach Resort Resales
If you're reading this and dreaming about the adventures you can take on the Hawaiian island of Maui, dream no more. Becoming a Hyatt Residence Club member means a lifetime of vacations in the most sought-after destinations. It can be as easy as buying a Hyatt timeshare resale! Skip the larger price tag and go straight for the secondary market, where buyers can find their perfect timeshare for less.
Other Hyatt Residence Club Locations: