So you're thinking about selling your timeshare? You are not alone! One in three timeshares find their way onto the resale market, even though a reported 80% of owners express satisfaction. Is there a way to get money for your ownership? We asked the experts and here are some tips based on their words of wisdom.
The secrets to pricing your property…
Whether you are new to timeshare or a seasoned owner, the decision to sell can be full of questions. After over 20 years in the industry, we have heard it all! Let us help you accomplish your goals on TimesharesOnly.com, starting with some advice from our team of expert advertising consultants on the most frequently asked question… what is my timeshare worth if I were to sell it today?
The first step in pricing your vacation ownership is knowing what you own!
There are lots of factors that determine your property's value like the demand for that destination, the quality of your timeshare resort, the size of the unit, the season you own, how much the annual maintenance dues are and more. Depending on the type of ownership you have, there may be restrictions on the selling, trading or donating your vacation ownership interest. Use this checklist to gather all of the information on your vacation property and obtain a clear picture of what it is you own – and provide buyers with the full value of what you are selling.
What are you legally selling?
Some common types of ownership interests are deeded, right to use and points programs. The best thing to do is to pull out the paperwork you signed when you purchased your timeshare all those years ago. Don't have it? Don't stress! Simply call one our experts and we will walk you through the paperwork needed. Having access to these important documents will give you the full breakdown of your property and usage rights.
How do you know if your resort is in high demand?
Most properties split their ownership up into weeks. Just as no one wants to go to a ski resort in the middle of summer, the theme park resorts are usually "off season" during the school year. While the term "seasons" suggests having to do with the weather, they are actually measured by resort occupancy. Most developers designate their seasons in terms of colors such as Platinum, Gold, Silver and Red. Owning a week or points in a peak season is more desirable. One of the best tools out there right now for owners is Sharket. Their Saleability Score™ is based on a scale of 1-10. Half of this is determined by the liquidity of the specific timeshare resort, while the other half is based on marketability. Read more about their methodology here.
The vacation ownership industry is constantly changing.
Newer properties, with more amenities in desirable parts of the world are going to be obvious best sellers. Not to mention the added value of flexible booking times and even a choice in resorts. Larger brands are now releasing vacation clubs and membership programs each with their own unique features! The bigger fish in the sea are constantly buying up the competition, creating a network of resorts all over the globe for their members to use. The best selling properties in the timeshare resale market are Disney Vacation Club (also known as DVC), Marriott Vacation Club, Club Wyndham, Hilton Grand Vacations, and the Hyatt Residence Club. They stay competitive by offering their buyers more options in how, when and where they vacation. Does your timeshare belong to one of these networks?
Are you tired of the annual maintenance fees?
On top of the purchase price, timeshare properties come with loads of annual fees that can add up quickly. When buyers are looking for a timeshare resale, these annual fees become a huge factor. Some of these expenses can include maintenance fees for the resort and taxes. As you may already know, resorts often increase these fees each year.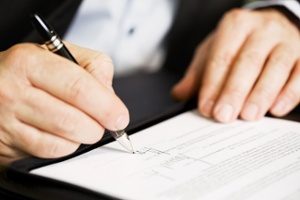 Depending on your type of ownership, you may even be responsible for special assessment fees if the resort has to make a major repair to the property. It is important to read your contract carefully to see what you are committing to. In most cases, these assessments must be current to even sell your property. All of these factors come into play when you are pricing your timeshare to sell, as buyers become more savvy in their research. Once you have a good idea of what you own, think about what you want out of it.
What is Your Goal?
Everyone has their reasons for selling their timeshare. Are you only trying to get out of the financial burden? Was the timeshare inherited or given to you? Lifestyle changes, financial situations and just generally not using the property are all common reasons why people sell their properties. If your timeshare is paid off and you don't want the annual expense anymore, selling or renting your week(s) out definitely makes the most sense to recoup some of your money. Remember though, no one can guarantee how much money for your ownership you will get.
Have you considered renting your week(s) out or trading for another resort? There are a few timeshare exchange companies out there, each boasting their own annual membership dues. Just because your property may have a relationship with one of these, does not mean it is the best solution for you. The reason TimesharesOnly.com has been accredited and rated A+ with the BBB, are trusted ARDA members, and we continue to make our clients so happy is our full range of services we provide, including our rental network.
Do you just want to get out of your timeshare all together? Are you behind on your payments or annual maintenance dues? It is important to ensure your payments and maintenance fees are up to date! If you are too behind, it is not uncommon for the developers or their financial institutions to foreclose on your property. While some resorts may offer relief programs for unpaid balances upon the sale of your property, most require the balance to be paid in full before the title is transferred to the buyer, holding up the sale. TimesharesOnly.com can help you figure out all of your options.
When listing your timeshare to sell, it's important to be realistic in your expectations.
Timeshares are not a traditional real estate investment in that they rarely appreciate in value. They are more like a "pre-paid vacation" and you should not expect to get back what you have paid.  At TimesharesOnly.com, we pride ourselves on complete transparency and strive to help our clients find the best solutions.  We are more than happy to share what similar units are being posted for, but we advise you to be aggressive and price competitively if you are looking for faster results.
Sell Your Timeshare with Timeshares Only