California has an abundance of geological features all in one state. From bustling cities to fabulous beaches and everything in between, California has it all. Are you planning a California hiking trip? We got you covered. There are many great hiking trails and areas ranging from easy to hard. Let's take a look at the best hiking in California and nearby resorts.
Hiking in Poway, California
There are 50 trails in Poway and the surrounding areas, offering everything from kid-friendly options to intense steep trails. There are 13 easy trails to choose from. Lake Miramar Trail and Lake Poway Loop Trail are two popular easy trails. Lake Poway Loop Trail is 2.8 miles around the lake, whereas Lake Miramar Trail is 6.4 miles following along the creek. They both take under two hours and offer beautiful views throughout your hike.
If you are looking for a beautiful trail filled with fabulous photo ops of the Pacific Ocean, look no further than Potato Chip Rock via Mt. Woodson Trail. Known for its beauty, this trail is 7.4 miles long and takes an average of 4 hours and 20 minutes. If you are looking for another popular moderate trail that is slightly shorter in distance, check out the Iron Mountain Trail. The trail leads you to the second highest mount peak in Poway and offers a view of Northern San Diego County.
Iron Mountain via Ellie Lane Trail is the trail for you if you are looking for a challenge. This 7.3-mile route takes an average of 3 hours and 38 minutes and has a 1,459 ft. elevation gain. No matter what time of year you hike this trail, you are in for a treat.
Resort Nearby Poway, California
Wyndham Harbour Lights is located in San Diego, just outside of Poway, so you can quickly get to and from the trails. This fabulous Wyndham resort has one-bedroom and studio accommodations. In addition, on-site, there is a sauna steam room, concierge services, and laundry facilities. Not to mention, since this timeshare is in San Diego, there is plenty to do when you aren't hiking. Nearby attractions include shopping, art galleries, nightlife, golfing, fishing, and restaurants.
Hiking in California at Joshua Tree National Park
Joshua Tree National Park is another fabulous option for hiking in California. There are over 120 trails, so you won't run out of places to explore. Trails in this area range from 3 to 5,085 feet in elevation gain, so there is a little bit of everything. If you are traveling with the family in tow, check out Barker Damn or Arch Rock Trail. These easy trails are just over a mile long and take around 30 minutes to complete. In addition, both courses are mostly flat on the rocky and sandy surfaces that Joshua Tree National Park is known for.
If you are looking for a step up, try out Ryan Mountain. This moderate trail is the most popular of all the courses in Joshua Tree. On this 2.9-mile trail, you will see the infamous rock formations and a panoramic view of the area. Another moderate option to check out is Lost Palm Oasis. Since this trail is located on the southern side of Joshua Tree, you will see a whole new area and experience a different landscape. It will take you just over three hours to complete this 7.5-mile trail.
For a more challenging experience, Boy Scout Trail is the trail for you. This 8-mile trail takes you deep into the Wonderland of Rocks. AllTrails recommends staying on the path because it is easy to get lost when exploring. On average, this trail takes 3 hours and 8 minutes to complete.
Resort Nearby Joshua Tree National Park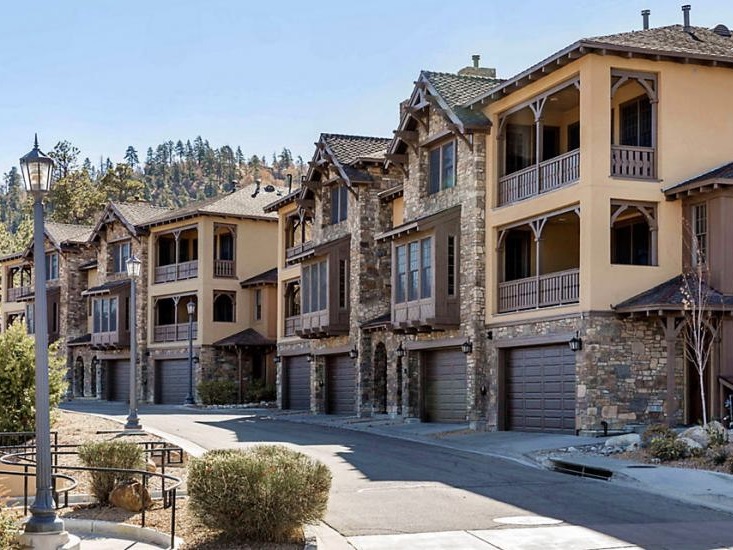 The Club At Big Bear Village is a tranquil and secluded resort in Southern California's San Bernardino Mountains that offers an array of exciting activities. This Bluegreen resort has fabulous amenities, including an outdoor heated pool, fitness center, and game room. In addition, this timeshare offers spacious two- and three-bedroom suites, as well as Presidential suites that provide luxurious comfort and style for up to ten guests. Big Bear has so much to offer while also putting you close to hiking in Joshua Tree National Park.
Hiking in San Francisco, California
Northern California also has excellent hiking, more specifically in the beloved city of San Francisco. There are around 90 trails to try out on your next California hiking getaway. Of those 90 trails, 60 are easy hiking trails. Batteries to Bluffs Trail is 2.3 miles along the western shoreline. The views from this trail are unmatched; you definitely need to check it out. If you are traveling in the spring when the wildflowers bloom, make sure to hike at Glen Canyon Park. This 1.8-mile hike will take you just under an hour and offers views of the gorgeous lush landscape.
For those looking for more adventure, there are also various moderate trails available. Mount Sutro Loop takes you into the wilderness just outside of the UCSF campus. This hike is an excellent place if you are looking to escape the fast-paced city for a bit. It is 2 miles long and will take around an hour to complete. If you want to explore Presidio's history and cultural variety, Presidio Loop Trail is the place for you. This 6.1-mile secluded trail offers stunning views and will take around two and a half hours to complete.
When it comes to hard trails, there aren't as many options in San Fransico. Crissy Field to Marin headland via Golden Gate Bridge is a long trail for hiking in California that offers fabulous views of the infamous Golden Gate Bridge. If you are up for the challenge, this trail is 59.5 miles long.
Resort in San Francisco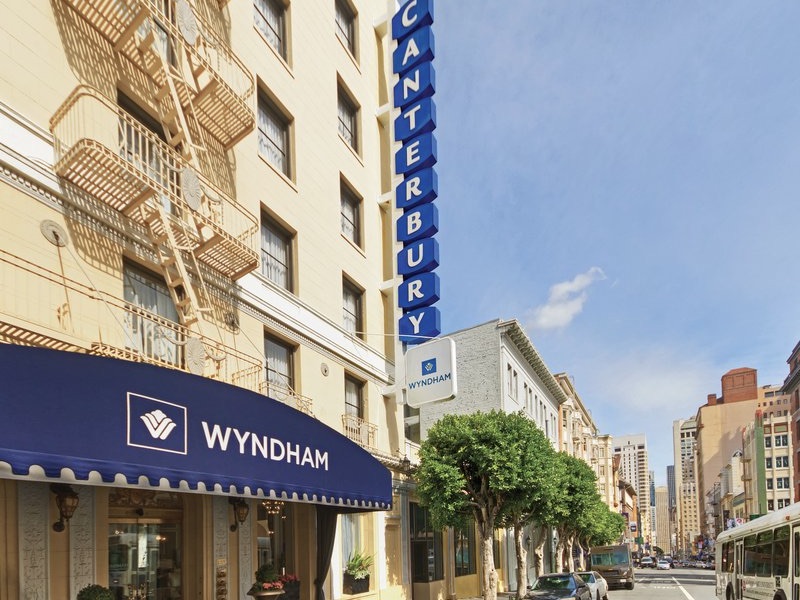 Wyndham resorts are known for offering unforgettable experiences, and Wyndham Canterbury at San Francisco does just that. This resort boasts 116 units ranging from studios to presidential suites. On-site amenities include movie rentals, a business center, a fitness center, and concierge services. Not to mention, this resort is in the heart of downtown, so you have easy access to all the famous San Francisco attractions from Pier 39 to the Golden Gate Bridge.
Rent or Buy a Timeshare Near The Top Hiking in California
After a day of hiking, it's essential to have a comfortable, spacious place to come back to. Any of the California timeshare resorts above will provide you with all the luxuries and comforts of a home. Whether you are looking to buy a timeshare that will become your home away from home or rent a timeshare to try before you buy, we have a fabulous marketplace offering incredible deals for everyone. Once you find the one for you, all you need to do is enter in payment details and await confirmation from our team! Don't hesitate to reach out if you have any questions. Call us at 1-800-610-2734.