Now that COVID-19 has calmed down it's time to book a vacation. With inflation through the roof on all things travel, it is important now more than ever to keep your eyes peeled for timeshare vacation deals. When most people think of a timeshare they picture a resort in a beach town, which isn't necessarily wrong. However, since the timeshare world has grown and developed you can find one just about anywhere nowadays. So, it is no problem finding a timeshare that fits your vacation criteria. Keep reading to find the perfect timeshare vacation deals for your next trip.
Top Resorts to Vacation To
Marriott Vacation Club, Hilton Grand Vacations, Wyndham and Bluegreen are some of the top hospitality companies in the timeshare industry for their world-renowned resorts. When looking for a timeshare to rent, finding a resort attached to one of these companies is a good place to start. These hospitality brands will ensure that you're staying at a top-notch timeshare.
Marriott Vacation Club Timeshare Vacation Deals
Marriott's Grand Residence at Lake Tahoe
Marriott's Grand Residence at Lake Tahoe is located in the heart of Heavenly Village adjacent to the gondola. This Marriott complex will ensure a great vacation experience for the entire family to enjoy. Some amenities include a heated pool, hot tubs, exercise facility, a full-service health spa, and ski storage. This resort offers fun and relaxation for the perfect vacation whether you come to experience the world-renowned ski slopes or to spend the day on the clear waters of Lake Tahoe.
Marriott's Harbour Lake
Located in Orlando, Marriott's Harbour Lake is the perfect family-friendly timeshare that will leave you wanting to return year after year. On-site amenities include several pool areas, incredible water playgrounds, exercise facilities, planned activities for adults and children, direct lake access, mini-golf, cinema, shopping, restaurants, private lounges and pavilions. Not to mention, there are plenty of attractions, shopping and dining opportunities near this luxurious resort.
Hilton Grand Vacations Timeshare Vacation Deals
Ocean 22 by Hilton Grand Vacations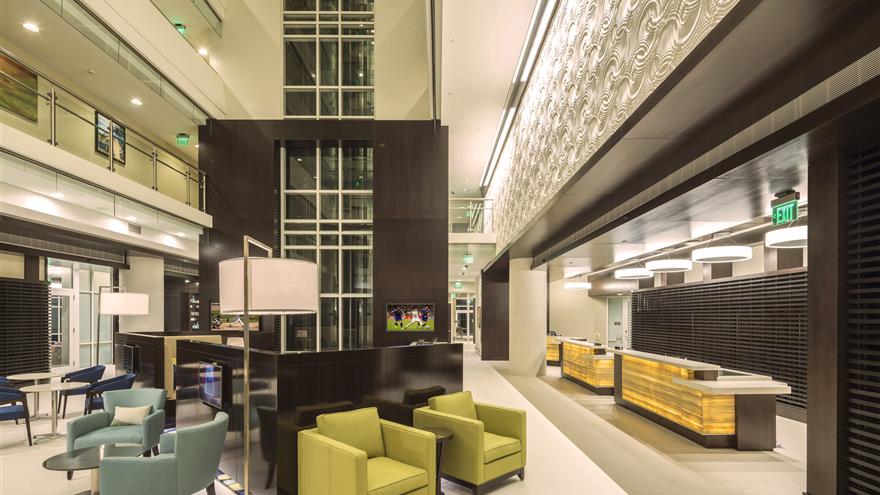 Relax on the beach or in your spacious suite while staying at Ocean 22 by Hilton Grand Vacations on your next vacation. Thie oceanfront resort is the best place to stay and enjoy all that Myrtle Beach has to offer. Amenities include an on-site restaurant, outdoor pool, poolside bar, fitness center, Marketplace with Starbucks coffee and a lobby lounge bar. Also, enjoy free entry to Wild Water & Wheels parks as well as free greens fees to various golf courses when booked within 48 hours of play.
Kohala Suites
Kohala Suites is a luxurious Hilton Grand Vacations resort surrounded by the beautiful scenery of Hawaii. All rooms at the Kohala Suites are two-bedroom suites with a generous living room space and a fully-equipped kitchen. This resort is perfect for avid golfers with access to the Waikoloa Beach Golf Course that overlooks the Pacific Ocean as players approach the 7th hole. Some amenities include an outdoor pool, fitness center, spa and bar.
Wyndham Timeshare Vacation Deals
WorldMark San Francisco
WorldMark San Francisco is an elegant resort located in the heart of the exciting city of San Fransico. This California resort is close to many local attractions such as Fisherman's Wharf, Ghirardelli Square, Alcatraz Island, Chinatown, Nob Hill, San Francisco Museum of Modern Art and shopping at Union Square. Each comfortable unit provides air-conditioning, mini-fridge, microwave, coffee maker, cable TV, VCR/DVD player, and high-speed Internet.
WorldMark Bison Ranch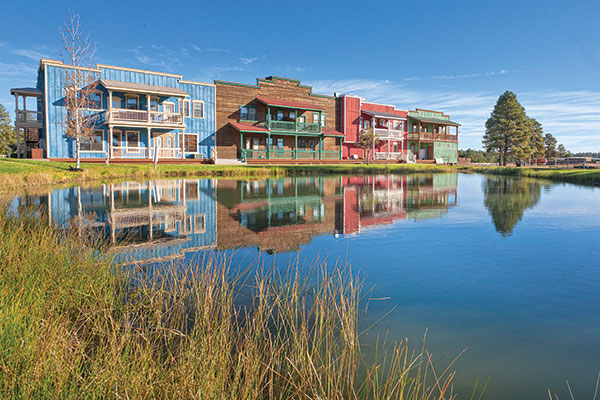 Located in Arizona's Rim Country, WorldMark Bison Ranch offers the feeling of being back in the Old Wild West with its planked sidewalks, wagons and cowboys. Besides the spectacular natural scenery of the forest mountains and beautiful northern Arizona canyons, you'll love the amenities that include a swimming pool, whirlpool spa, tennis court and more. Explore the attractions in the area including horseback riding to ancient petroglyphs, hiking through the tall pines and mountain biking rugged trails.
Bluegreen Timeshare Vacation Deals
Hotel Blake Chicago, a Bluegreen Resort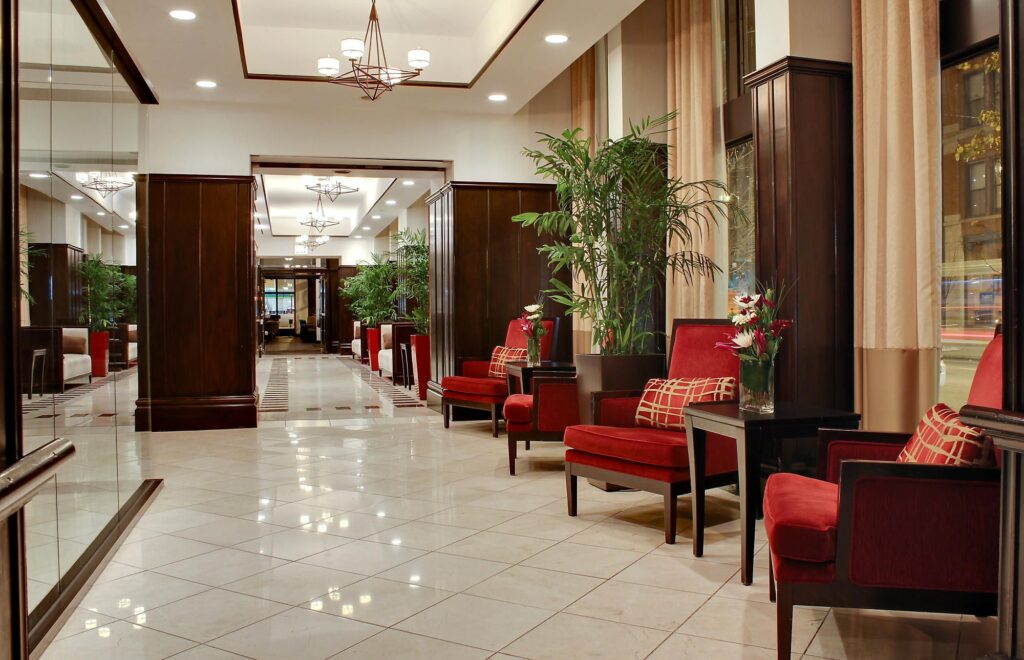 Enjoy one of Chicago's most lively neighborhoods, Printers Road when staying at Hotel Blake Chicago, a Bluegreen Resort. This complex is within walking distance to fabulous shopping, Millenium Park, Soldier Field, Willis Tower, the bean and many more local Chicago landmarks. Take advantage of the many resort amenities including a fitness center, business center, soothing in-room spa service as well as the on-site restaurant: Meli Cafe.
Soundings Seaside, a Bluegreen Resort
Soundings Seaside, a Bluegreen Resort is located on 365 feet of private beach on Nantucket Sound. Stay entertained throughout your whole vacation with the on-site amenities offered such as two pools, a whirlpool tub, a sauna, a coffee shop and a putting green. Nearby amenities include tennis, golf, whale watching, parks & nature reserves, museums, zoos, and aquariums. Soundings Seaside is the perfect place to enjoy all that Dennis Port, Massachuttes has to offer.
How to Find Timeshare Vacation Deals
Staying in a timeshare is a deal within itself in comparison to a hotel. Units at timeshare resorts have more space than a traditional hotel, with fully-equipped kitchens and private bedrooms for the utmost comfort. When traveling with a family it is hard to fit everyone into one hotel room, so you often have to book multiple rooms. Timeshares are much more spacious with an average size of 1030 square feet, which Is larger than an average apartment. Renters can avoid having to book multiple rooms by booking a timeshare rental.
One way to find vacation deals is by visiting during the off-season. When trying to visit during weeks such as the 4th of July or spring break prices will be through the roof because everyone is trying to vacation at the same time. Prices on timeshares vary week to week. So by paying attention to which weeks are cheaper you can save yourself lots of money. You can get great deals with all the same amenities by simply visiting a resort a week earlier or later than you had planned to. Having flexibility on when you plan to vacation can allow for huge savings.
Another way to find vacation deals is simply booking last minute. Although this is a risk, deals come out of nowhere when you hold out till the last minute to book a trip. Or, if you decide last minute to take a spontaneous trip. When owners are unable to use their timeshare and their week is approaching they often lower the price. Last-minute or spontaneous renters find crazy deals at some of the greatest resorts across the world. View live bookings on Timeshares Only's website now to find incredible vacation deals.
How to Rent a Timeshare
Timeshares are an incredible way to avoid the high cost of a hotel room for a cramped space that makes an entire trip feel not worth it. In addition, renting a timeshare is a great way to get introduced to the timeshare world if you aren't quite ready to own one yet. Renting a timeshare is the best way to try it before you buy it. At Timeshares Only, renting is so easy. Start with a search of preferred brands, resorts, locations and more with the advanced filters. Then once you found the timeshare for you, make an offer. If your offer is accepted, a representative of Timeshares Only will contact you to take care of all final details, including payment, and coordinating with the owner.
Contact Timeshares Only to Find Timeshare Vacation Deals
We have so many incredible timeshare rentals available at all of the top hospitality companies. Browse our timeshares for rent online to find the greatest timeshare vacation for you. Book a timeshare vacation today by booking online or call us at 1-800-610-2734 for assistance.