Known for its history and natural beauty, Massachusetts is one of the best New England states to visit. If you haven't had the pleasure of visiting, head to the western part of the Bay State and you will find Pittsfield. This is the largest city in Berkshire County, a picturesque mountain region filled with many fun things to do. Not to mention, Berkshire Mountain Lodge is the best place to stay. This timeshare takes luxury to a new level in each one-bedroom condominium. Let's take a look into everything Berkshire Mountain Lodge has to offer and what you should do next time you visit Pittsfield.
Berkshire Mountain Lodge
One-Bedroom Accommodations at Berkshire Mountain Lodge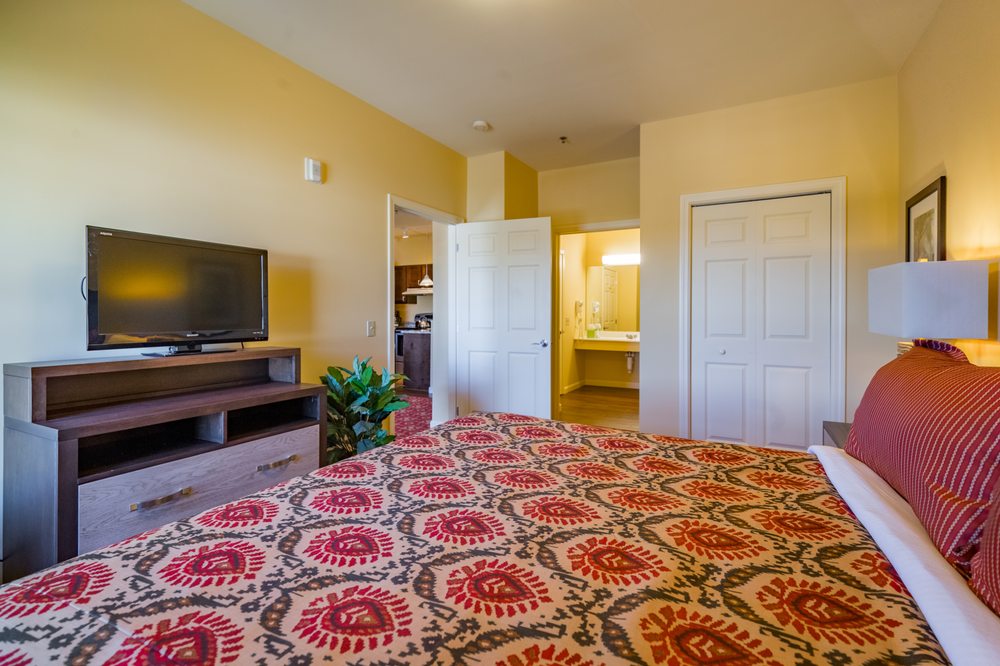 For maximum comfort, Berkshire Mountain Lodge accommodations offer spacious one-bedroom condominiums. These are 850-square-foot units with integrated kitchens, living and dining areas for entertaining. If you are looking to vacation with pets you can do so at Berkshire Mountain Lodge. This is a pet-friendly resort which is a huge plus for those wanting to bring their furry family members.
You will feel right at home in any of the 146 fully appointed one-bedroom units at the Berkshire Mountain Lodge. Each bathroom is a dual-access bathroom with a bathtub and shower. The kitchens are fully equipped with a stove, dishwasher, drip coffee maker, toaster, full-size refrigerator with ice maker, microwave oven, blender, toaster, cookware, and dishware. They also have a king-size bed and a queen-size sofa bed.
Amenities at Berkshire Mountain Lodge
When staying at Berkshire Mountain Lodge there are fabulous on-site amenities that you should definitely take advantage of. So, take a dip in the indoor swimming pool. Relax in the outdoor hot tub. Or, if you are traveling with the kids make sure to take them outside to the playground area. Not to mention, there is an arcade room perfect for a night of some friendly competition.
This RCI resort in New England has some amenities that require a fee of $20 at check-in. Per reservation for just $20, you get Wi-Fi, access to the fitness center, business center, barbeque grills, picnic area, DVD library, and use of in-room safe, washers as well as dryers. In addition, there are planned resort activities that you can partake in. So, on each visit, you have something new and fun to do.
What to Do in Pittsfield, MA Near Berkshire Mountain Lodge
The Berkshire Museum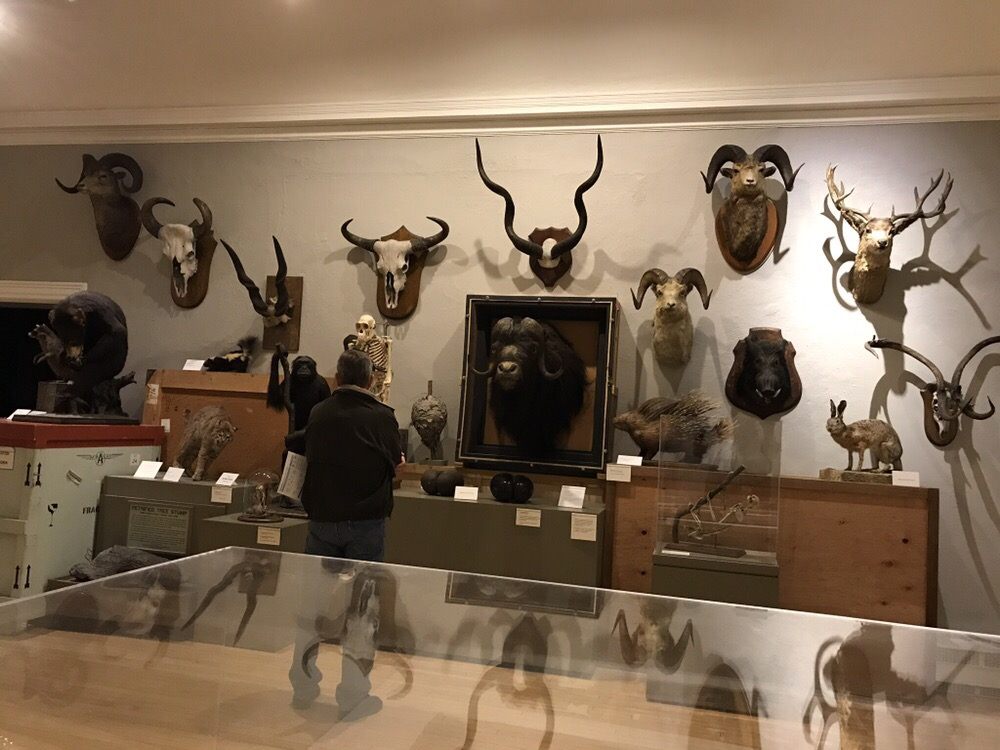 When you are in Pittsfield you must visit the Berkshire Museum. The museum offers a unique combination of art, natural history, and ancient civilizations. A trip to the museum is a great idea for the whole family because it offers something for everyone.
Currently, Objects and Their Stories, Satan Classics, Hoot's Holiday: A Solstice Tale, Berkshire Backyard, Feigenbaum Hall of Innovation, and more. In addition, no matter when you visit you can join in on the fun and educational events hosted year-round.
Hancock Shaker Village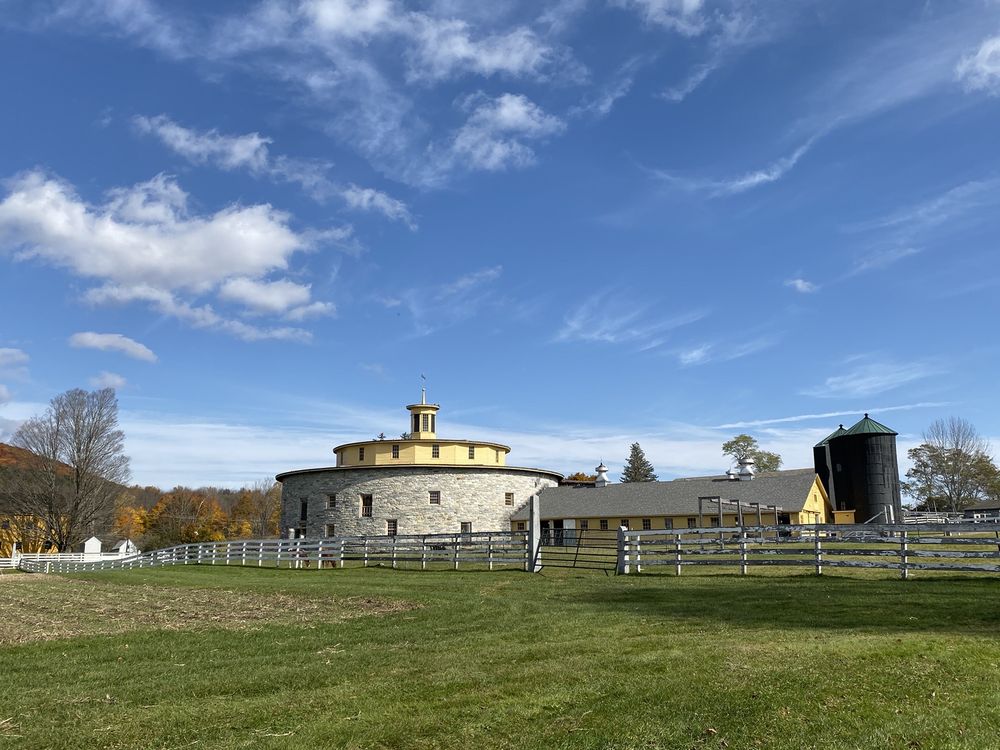 Hancock Shaker Village offers 20 historical Shaker buildings spanning 750 acres in Pittsfield. The village creates a living history of the Shakers, who migrated to America in the 18th century. The farm is the oldest working farm and the most comprehensive Shaker site in the world, according to its website.
Just a short drive from Berkshire Mountain Lodge, you can fully experience this unique place. There are more than 22,000 Shaker artifacts to see at Hancock Shaker Village, including furniture, crafts, and art. Additionally, there are gardens, galleries, exhibits, hiking opportunities, and replicas of Shaker rooms.
Pittsfield State Forest
Get outside and enjoy nature at Pittsfield State Forest. This is the best spot for hiking, biking, and running. Across the 1,000-acre forest, there are 30 trails that have different difficulty levels, so you can choose the best trail for you.
There are several hikes that are considered easy, such as Tranquility Trail, which is only about a half mile long. Or, for a more moderate trail try out Turner Trail, an over 5-mile long hike. In addition, you can fish, canoe, swim, horseback ride, and cross-country ski in Pittsfield State Forest.
Buy or Rent a Berkshire Mountain Lodge Timeshare
Now that you learned all about Pittsfield and the fabulous Berkshire Mountain Lodge, you might be ready to rent or buy a timeshare. Start by looking at our marketplace of Berkshire Mountain Lodge timeshares for rent or sale. When you find the one for you, simply make an offer online. Regardless of if you want to buy or rent a Berkshire Mountain Lodge timeshare, we are here to assist you. If you have any questions call us today at 1-800-610-2734. We are happy to help!